Trending
Salford's oldest person showered with cards and gifts as she celebrates her 106th birthday
This is so wholesome.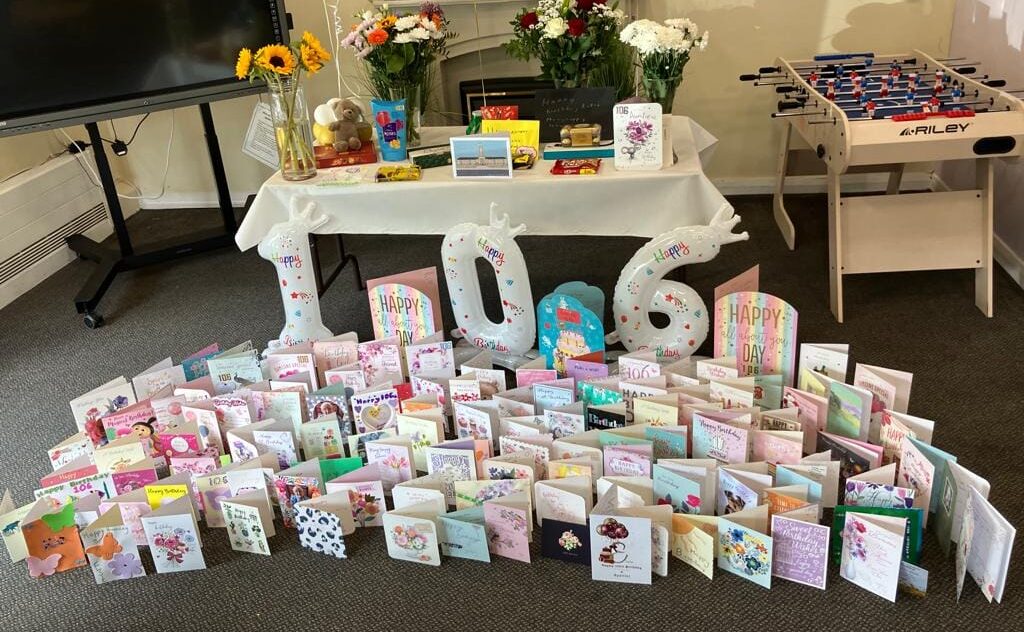 Hundreds of cards and gifts were sent to one Salfordian last week as she celebrated an incredible milestone birthday.
Elsie Goodall turned the grand old age of 106 – which officially makes her Salford's oldest person.
Reaching a milestone that not many get to achieve, Elsie marked her 106th birthday on 25 July surrounded by her family and friends at the Pendleton-based care home where she is a resident, Beechfield Lodge – which she moved only into about a year ago, after having a few falls – and was showered with cards, flowers, and gifts to celebrate the occasion.
She even welcomed a visit from Salford's ceremonial mayor, Gina Reynolds, to mark the big day, and got to open a birthday card from King Charles III himself.
Born in Salford all the way back in 1917, Elsie grew up with her two younger brothers and parents in a grocery shop managed by her family on Broad Street, and admirably spent her career within the medical field – going on to work within several hospitals in Greater Manchester, including at Salford Royal as a laundry worker.
"Fiercely independent" Elsie has never been married or had any children, but her life has always been a fulfilling one thanks to her true passion for dance, which she only recently had to give up at the age of 101.
All throughout her youth, Elsie spent her time dancing, and found a particular love for modern dance and sequence movement.
Elsie admits "men and good to dance with [but] not particularly to live with".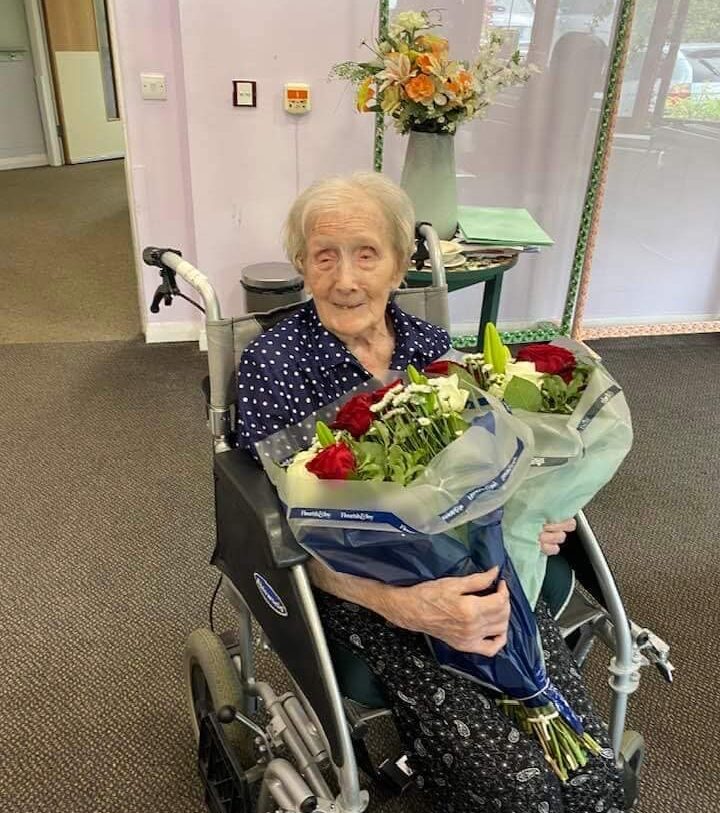 Reflecting on her life, the oldest Salfordian revealed: "I've never been married or had children. I did fall in love with a sailor once, he was lovely. I taught him how to dance. He volunteered in the navy and when he departed, we would write letters to each other, but he died in the war.
"I never quite got over it or met somebody as nice."
Elsie described her 106th celebrations at the care home as "amazing", adding that she is "very grateful" to everyone that contributed to the special day, as it's "lovely to be this old and still be able to get around and talk to people".
Staff at Beechfield Lodge say Elsie is "the sweetest person you'll ever meet".
"Since moving into Beechfield Lodge, Elsie has become a role model to everyone," admitted Sharon Bollesty – who is the care home's Manager.
Read more:
"[She has taught us how] to live life to the fullest, with her can-do attitude, words of wisdom, and knowledge."
Featured Image – Beechfield Lodge