Trending
Some parts of the UK could see a month's worth of rainfall this weekend
Typical Manchester summertime tbh.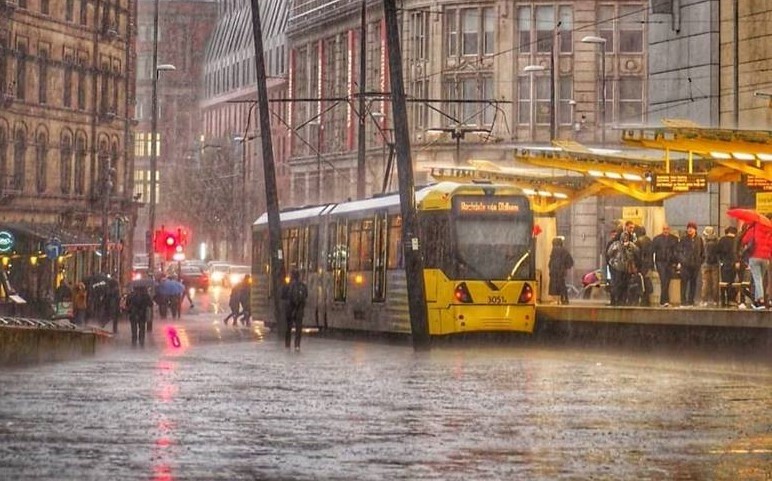 It looks like we're set for a soggy few days, as weather forecasters are predicting that some parts of the UK could see a month's worth of rainfall just this weekend alone.
While several places in mainland Europe are in the middle of a heatwave right now, and are currently battling with record-breaking temperatures, which also happened to be the case for us this same time last year, the UK can't quite say the same this time around.
Here in Greater Manchester, we've had grey overcast skies, thunderstorms, blustery wind, heavy rain showers, and in fact, we would even go as far as to saying July has been pretty cold.
Put simply, it hasn't been very summery at all – and this weekend looks absolutely no different.
According to weather forecasters at the Met Office, some parts of the UK – including higher ground in Northern England – could see up to a whopping 80mm of rain fall across Saturday and Sunday and into Monday, which is nearly the equivalent of a typical month's rainfall in just a couple of days.
A typical month's rainfall in July in the UK is 88mm, the Met Office says.
While Friday may see a few brighter spells developing into the afternoon, as we head into the weekend, the Met Office is predicting that things will turn "widely unsettled" across Northern England, with outbreaks of rain accompanied by strong winds to be expected.
We should prepare for "heavy and possibly thundery showers".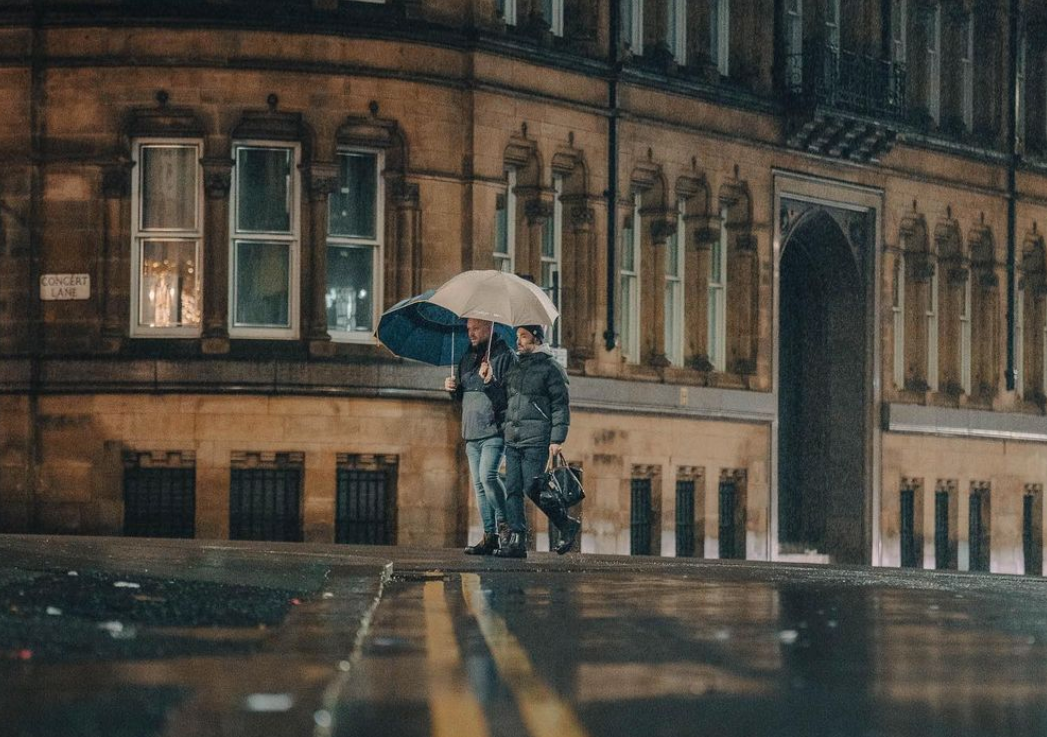 Weather experts also say the next few days will "feel slightly cool for the time of year", with maximum temperatures reaching around 18°C.
It will then start to become "more humid" as Monday arrives.
But why is all this rain hitting us now? And why is it so drastically different to what other European countries are experiencing right now?
Well, it's all because the UK is on the other side of the jet stream that's causing the current heatwave, which is what's bringing those areas of low pressure and unsettled weather.
It doesn't look like this turbulent weather time will be changing any time soon either, as forecasters say that while the jet stream remains "stuck" in its current pattern, neither the heatwave nor the unsettled UK weather are likely to change in the short-term, Sky News reports.
Read more:
The Met Office expects that "prolonged outbreaks of rain and showers are possible" for most of the rest of July too.
Stunning.
Featured Image – Instagram (@mariapage)