Trending
The Christmas light sculptures trail is back in Manchester city centre this year
The sculptures will all be dotted around Piccadilly Gardens and St Peter's Square.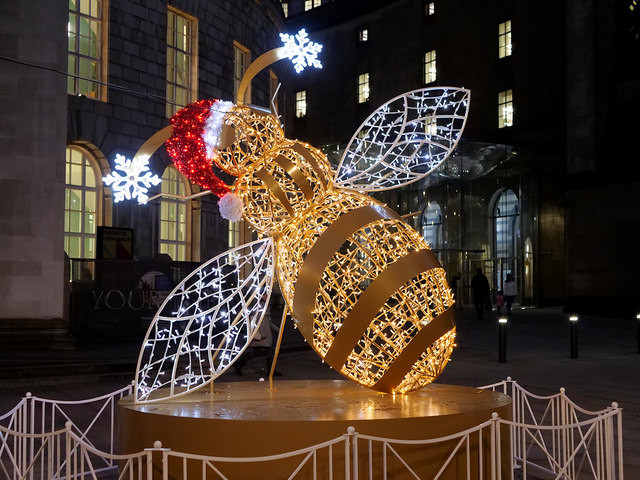 A magical display of Christmas light sculptures is coming back to Manchester city centre this festive season.
After captivating visitors in years gone by, it won't be long before 10 twinkly Christmas light sculptures will once again be brought to life across the city centre.
Among the festive sculptures to keep your eyes peeled for will be some giant walk-through baubles, star-spangled archways, a 36ft Christmas Tree, and a colour-changing word sculpture that spells out 'Merry Christmas MCR' – all courtesy of local Blackburn-based company MK Illumination.
This year, the sculptures will all be dotted around Piccadilly Gardens and St Peter's Square.
Although the new additions are bound to catch the eye, let's not forget about some old favourites that'll be returning.
Other installations include the popular sparkling Manchester Bee and Manchester's brand-new Santa.
Measuring in at a whopping 12 meters high and weighing 2.3 tonnes, the selfie-loving Santa is difficult to miss, and not only that, but he also has his own Twitter feed too – @MCRSanta.
You can chat to him, share your selfies, and let him know all your Christmas wishes.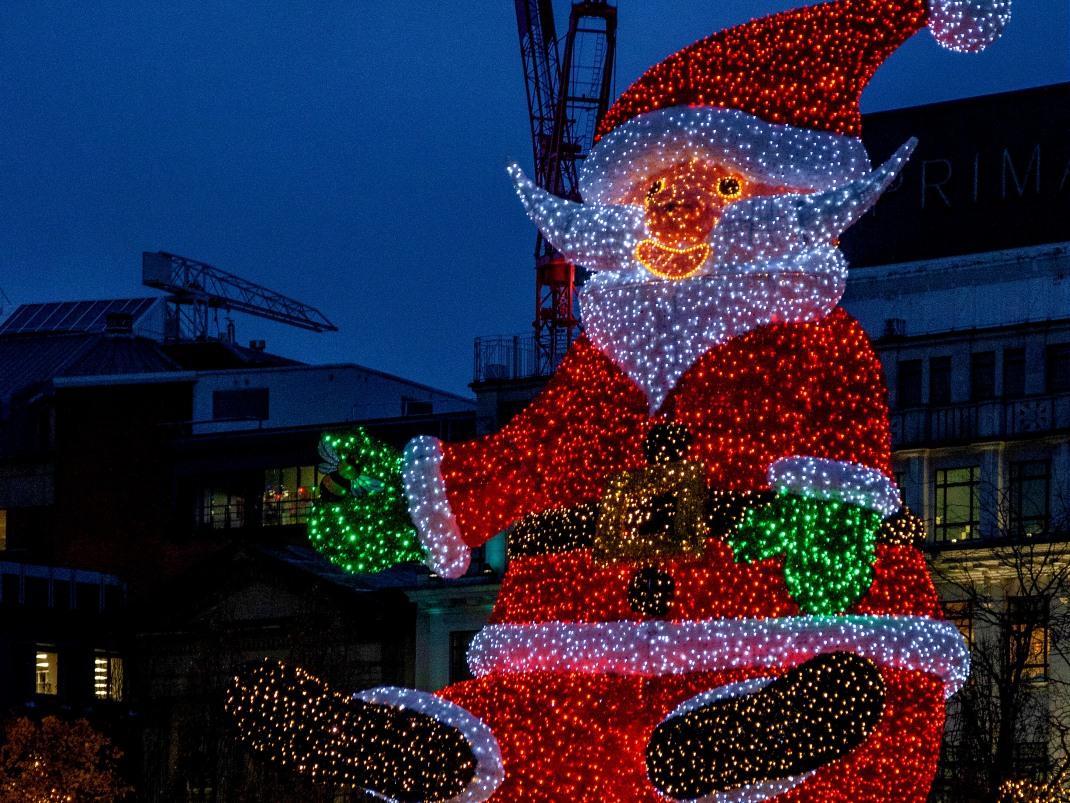 The Christmas light sculpture trail will be installed and switched on from Friday 12 November.
Of course, the lights aren't the only festive thing returning to the city centre this year, as the iconic Manchester Christmas Markets – which spread festive cheer right across the city centre, and draw in visitors from all across the globe – are back in full force as we know and love them, also from Friday 12 November, after a year of cancellation due to COVID-19.
Piccadilly Gardens will take over the reigns from Albert Square as the heart of the markets event for 2021, as the Manchester Town Hall regeneration project continues.
The area will become the 'Winter Gardens'.
You can find out more about all the Christmas and winter markets in Manchester this year here.
Featured Image – Geograph (David Dixon)