Trending
The Manc Asked: Do you feel safe going to public places?
Lockdown is continuing to ease and many businesses are reopening doors once again, but do people feel safe going to public places?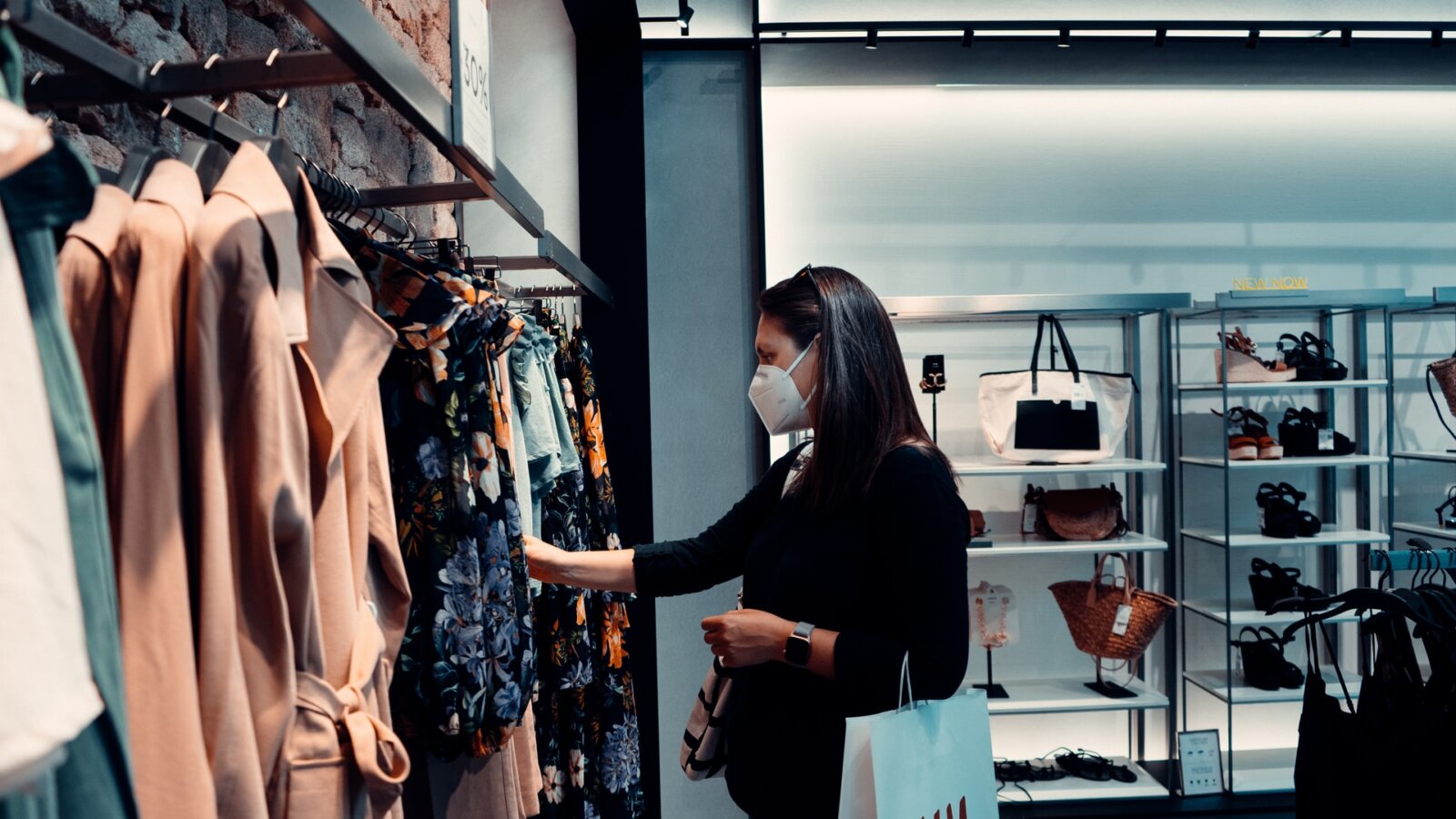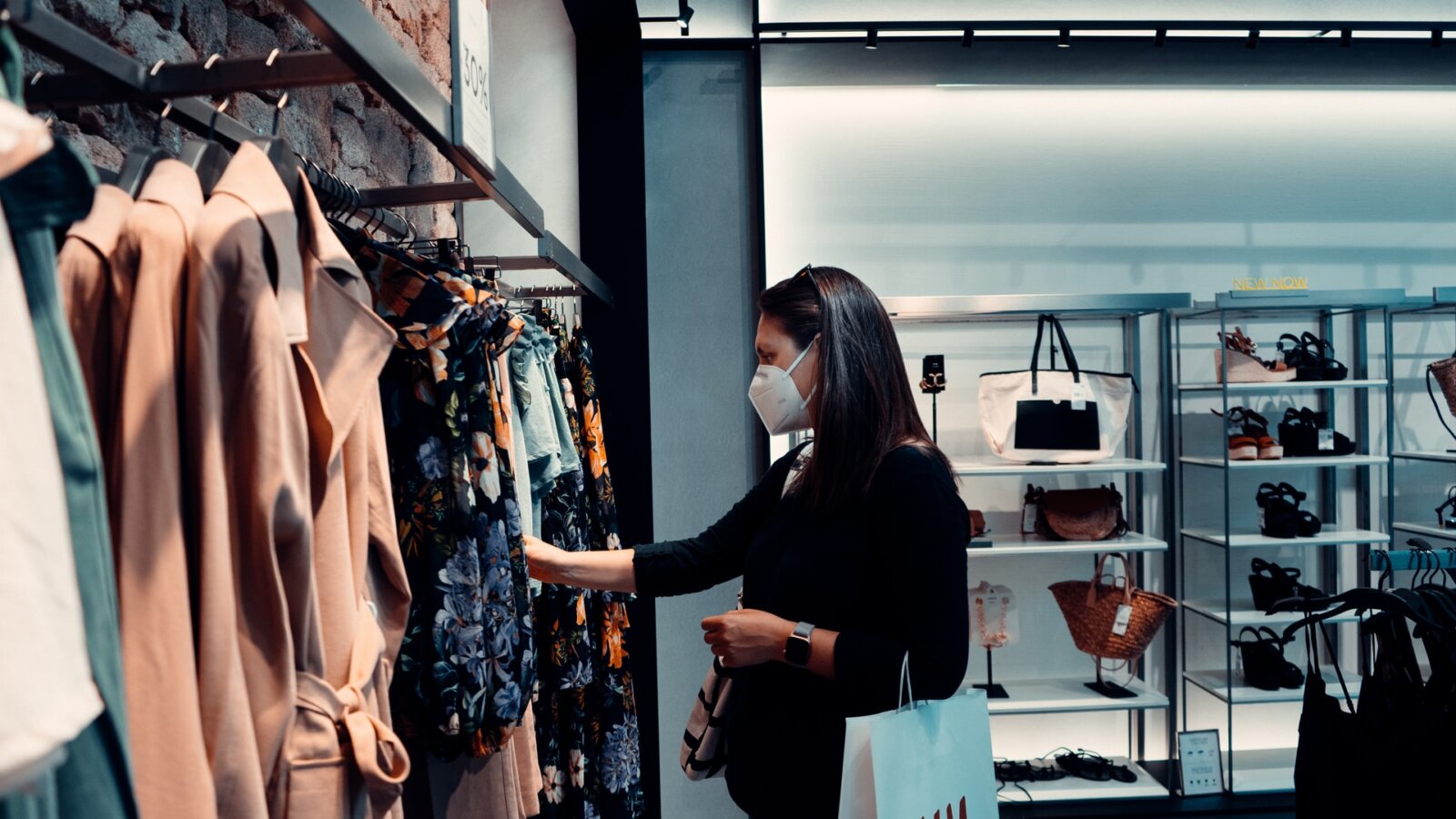 It's not uncommon at this point to say it feels like a lifetime ago since the UK was first placed into lockdown amid the coronavirus (COVID-19) pandemic back on 23rd March.
Now, 17 weeks later, the 'new normal' is settling in and life as we once knew it has somewhat begun its return.
Whilst some essential businesses have remained open throughout the entirety of the pandemic, the first sense of wide-spread 'normality' returned when non-essential retailers reopened on 15th June, then with the reopening of the hospitality industry following on 4th July, the arts and leisure industries set to come next from 25th July onward, and the wearing of face masks/coverings in all shops and supermarkets due to become a mandatory requirement from 24th July.
But, do public attitudes reflect a confidence to resume this normality though? Are the people of Greater Manchester and beyond ready to be out in public places? Or is there still a sense of uncertainty?
Do you feel safe?
Here at The Manc, we always want to know where you stand.
After observing the wide-ranging discussion across our social platforms over these past few weeks, it was quite clear to us that our audience across had somewhat strong views on this topic and we wanted to give them a platform to explore this debate further, so we decided to put this to our over 500,000+ followers on Facebook in a poll to ask – 'With the UK lockdown continuing to ease and many businesses reopening doors once again, do you feel safe going to public places?'
We posed the simple yes/no question and invited follow-up response in the comment section.
This is how you reacted:
At the time of writing, we have received a total of 8.4K votes, but that number is certain to increase before the poll closes.
With the poll not due to end for another 16 hours, voting is appearing a rather close call at present, but the early standings are signalling a majority leaning toward a confidence in being in public places, as opposed to feeling unsafe for whatever reason identified.
As mentioned, we wanted to generate a healthy conversation, so we opened up the comment section of the poll and invited all manner of response.
Here's what you said: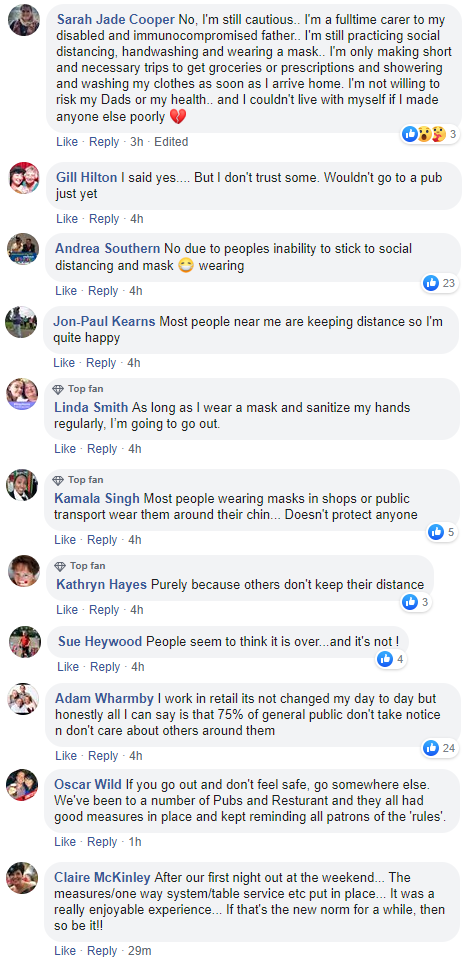 We received an overwhelmingly active response from our audience to this question, with opinions expressed on both sides, and therefore haven't been able to include every single comment in this article. Instead, we chose to feature a range of responses which seemed to resonate best with others and amass the most interactions overall.
Are you keen to have your say?
The poll is still live and running, so if you would like to have a read of the rest of the responses already submitted and give your input on the matter, then you can head on over and vote on our Facebook page here.
___
The COVID-19 pandemic may have taken its toll on industries of all shapes and sizes over these past few months, but supporting local/independent business has never been more important than it is right now.
Do your bit – support local.
The Manc is #BuzzingToBeBack – find out more about independents in Manchester here.
For more information and guidance amid the coronavirus (COVID-19) pandemic, do refer to official sources via gov.uk/coronavirus.
#StaySafeSaveLives