Trending
Tyson and Paris Fury reveal baby name – and it's a touching tribute
What a beautiful name.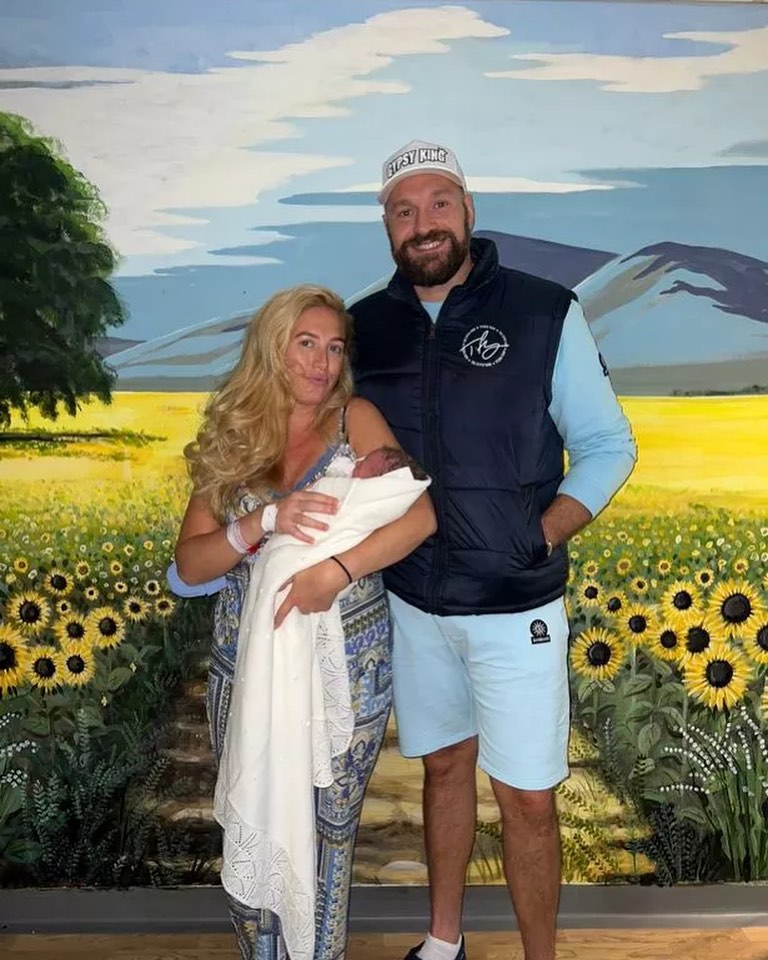 Tyson Fury and his wife Paris have revealed the name they have given their newborn baby, and it's a beautiful family tribute.
The beautiful baby boy, who was born 18 September, is their seventh child together.
Today, in an exclusive with OK! Magazine, Paris Fury confirmed that they've settled on a name for the tiny new addition.
He is called Prince Rico Paris Fury, but will be known as Rico.
His name is a tribute to Tyson's cousin Rico Burton, who died after being stabbed outside a bar in Altrincham.
Heavyweight boxer Tyson said at the time that there needed to be higher sentences for knife crime after the death of his cousin, saying: "Life is very precious and it can be taken away very quick, enjoy every moment."
The baby's middle name is a tribute to his mum Paris, 32, who has become a national treasure through their Netflix series At Home With The Tysons.
Paris said of the photoshoot: "I love this photo of his beautiful newborn smile. Love all the photos from this shoot."
At the time of Rico's birth, a delighted Tyson wrote: "He's here and he's perfect @parisfury1."
All of the Fury's sons share the same first name of Prince, with Tyson saying: "I'm a king and they're princes until they earn their rightful name."
Their other children are Venezuala Lynda, 14; Prince John James, 11; Prince Tyson II, seven; Valencia Amber, five; Prince Adonis Amaziah, four; and Athena Amour, two.
Tyson Fury, originally from Wythenshawe, married Paris in 2018 after they met as teenagers.
Read more
Featured image: Instagram, @tysonfury