Trending
Virgin Atlantic explains suspension of gender-neutral crew uniform policy on England's World Cup flight to Qatar
The airline company said the decision comes after a recent "risk assessment".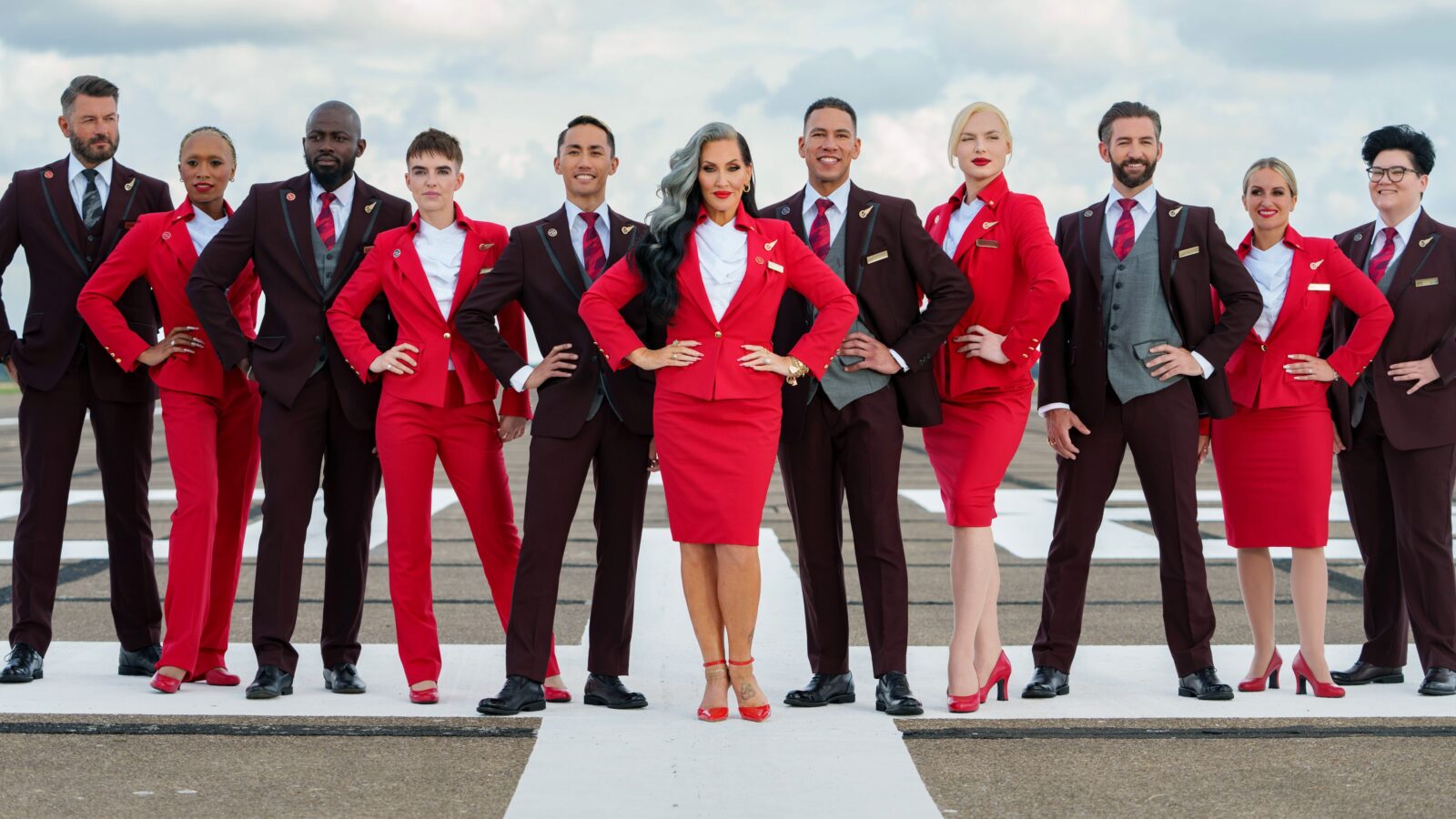 Virgin Atlantic has explained the reason it suspend its gender-neutral crew uniform policy on the England squad's flight to Qatar for the 2022 World Cup.
With the start of the 2022 World Cup merely days away, the 26-man England squad departed from St. James's Park and hopped on board a flight to the Qatari capital of Doha with Virgin Atlantic yesterday – but the airline company made the decision to suspend crew members' choice to wear gender-neutral uniform options.
Virgin Atlantic notably introduced a "fluid" uniform approach back in September.
The airline company's policy allows staff the option of wearing its red or burgundy uniforms based on "how they identify or present themselves".
But, following what it referred to as a recent "risk assessment" ahead of the World Cup, Virgin Atlantic confirmed it suspended this uniform policy while taking the England team to the host country.
In a statement explaining the reason behind taking this decision, a Virgin Atlantic spokesperson said: "We're proud our leading Gender Identity Policy allows our people to express themselves through uniform choice [but] following a risk assessment, it was recommended the policy was not applied on today's charter flight to ensure the safety of our people."
The airline said its decision came after "considering laws and attitudes towards the LGBTQ+ community and expressions of identity".
As homosexuality is illegal in Qatar under Islamic Sharia law, there have been numerous concerns raised by the public and in the media about the conservative country's treatment of LGBTQ+ tourists attending the tournament.
The England squad's flight from Birmingham was believed to be on an Airbus A350 plane called "Rain Bow" – which is a symbol of LGBTQ+ pride.
England captain Harry Kane is one of several national captains who plan to participate in the 'OneLove' campaign during the tournament, and will be wearing a rainbow-coloured armband to campaign against discrimination.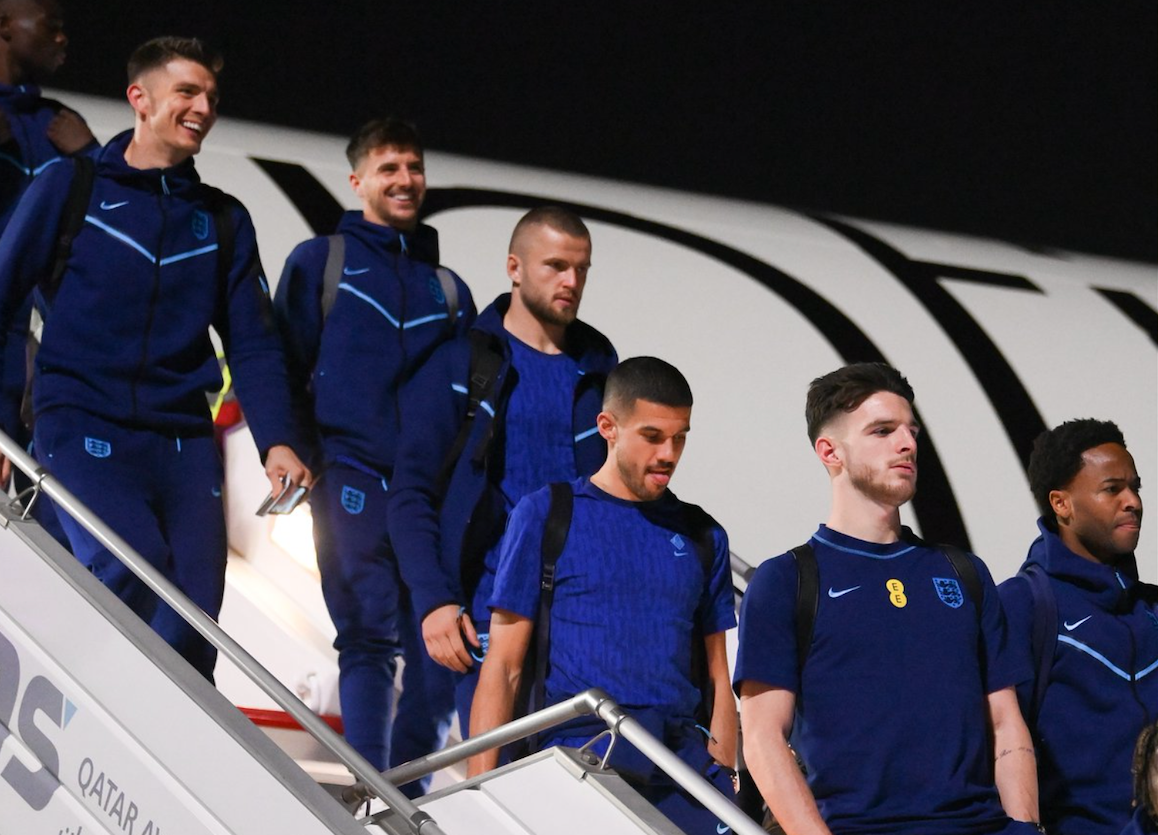 The FIFA World Cup Qatar 2022 kicks off on Sunday 20 November.
Read more:
The Three Lions' first game against Iran is on 21 November, with their second group game against the USA taking place on 25 November, and then the final clash of the group stage coming against Wales on 29 November.
Featured Image – Virgin Atlantic