Trending
X Factor star Tom Mann remembers late fiancée one year after she died on their wedding day
"Nothing makes any sense and everything has changed."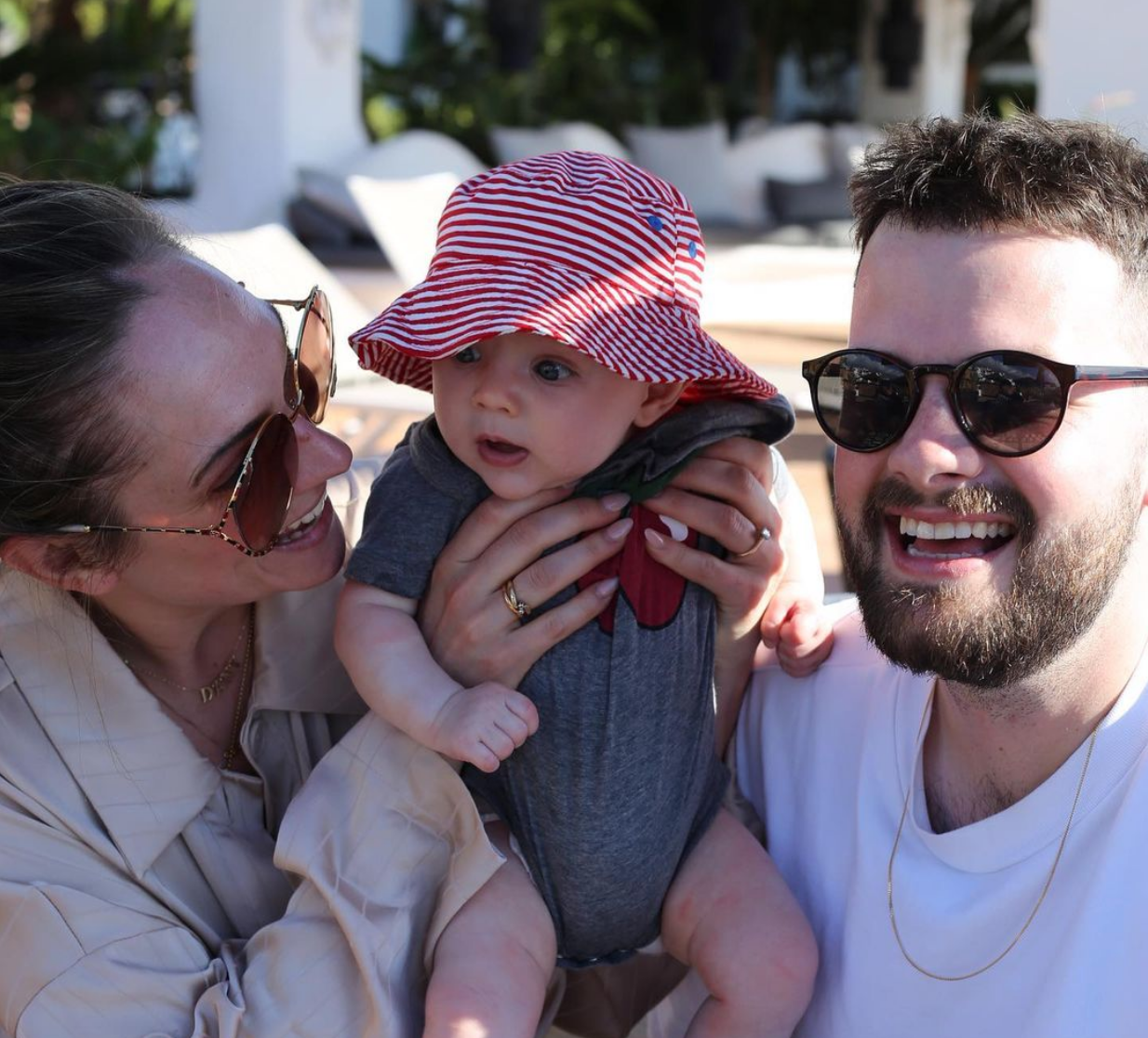 X Factor's Tom Mann has shared a heartbreaking message as he remembers his late fiancée one year after she died on their wedding day.
The former Stereo Kicks star – who found fame on ITV reality show X Factor, before going on to become an award-winning songwriter – was due to marry Bolton-born professional dancer Danielle Hampson on 18 June 2022, however he woke up on his wedding day to discover that his "best friend" and "the love of my life" had died in the early hours of the morning.
Danielle was just 34 years old when she suddenly passed away of causes not known or disclosed – with her loved ones still without "answers to how or why" a year later.
Tom and Danielle became engaged in 2019, and their son Bowie was born in October 2021.
At the time of Danielle's death, Tom broke the news with an emotional tribute on Instagram, speaking of his "irreversible heartbreak" on what was supposed to be "the happiest day of our lives".
He called his fiancée "the most beautiful person inside and out" and "the brightest light in any room", admitting that his "world is nothing but darkness" without her and that he "will miss [her] forever."
Now, a year on from Danielle's passing, Tom has shared another tribute.
Taking to Instagram yesterday to share with his 114,000 followers, Tom wrote: "1 year, somehow.
"1 year ago, I put on my suit expecting to meet you at that town hall & tell you 'I do'. I ended up wearing it in a hospital waiting room. 1 year ago, my biggest worry had been that unbearable heat. It was impossible to know the unbearable pain that was about to come. 1 year ago, I had woken up beside you for the last time.
"No answers to how or why, and no words to articulate any of these feelings. Nothing makes any sense and everything has changed.
"I don't know why you couldn't stay.
"Dan, Bowie will know everything that you were to everyone that knew you. He will know your love and light over your loss.
Read more:
"I am so very grateful that someone as special as you chose me. Thank you for letting me love you."
Featured Image – Danielle Hampson (via Instagram)