TV & Showbiz
Adam Thomas shares emotional video of his son finding out he was cast in Waterloo Road
Not a dry eye in the house.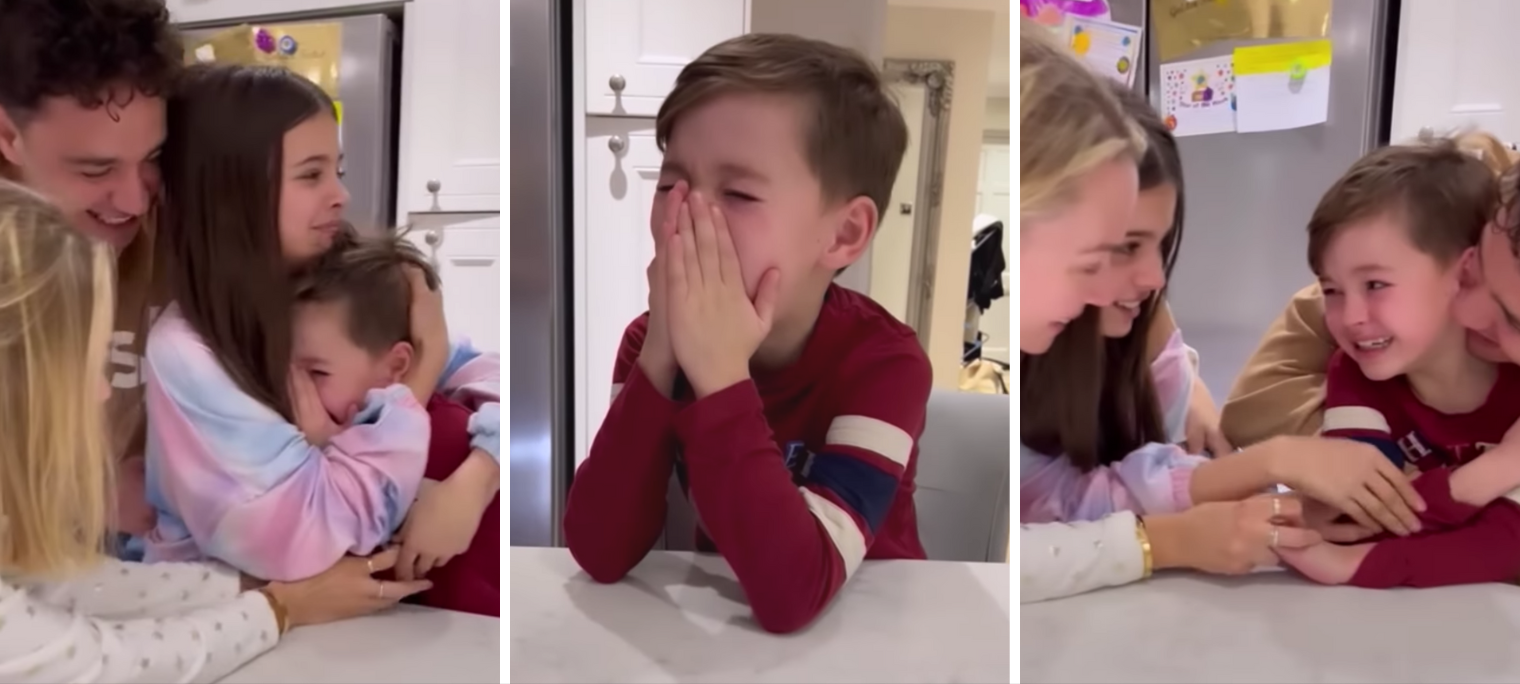 Adam Thomas has shared a video showing the moment his young son burst into tears after finding out he'd landed a role on Waterloo Road.
And it's a pretty emotional one.
In case you hadn't heard, the first episode of the long-awaited revival of Waterloo Road finally hit our screens last week, and viewers nationwide tuned in to watch some of the original cast members step into the shoes of their beloved characters once again, alongside a new crop of new young acting talent taking the reins.
Waterloo Road originally aired from 2006 to 2015, and was one of the UK's longest-running TV contemporary dramas, going on to show award-winning and highly-publicised storylines, draw in millions of viewers each week, and amass a cult-following of fans.
It also famously launched the careers of many young and emerging actors, and it could very much be set to do this same this time around.
One of the young stars forming the cast of the reboot is Adam Thomas' six-year-old son Teddy.
While the Stockport-born actor may be best-known for starring in the ITV soap Emmerdale, he of course made his name on Waterloo Road as the memorable Donte Charles – a role he has reprised in the new reboot.
In the reboot, Adam's character is now the caretaker at the school, and is married to his high school sweetheart from the original series, Chlo Grainger, with their two children, Izzy – played by his real-life niece Scarlett, who is making her acting debut – and Tommy, who is played by his real-life son Teddy, also in his acting debut.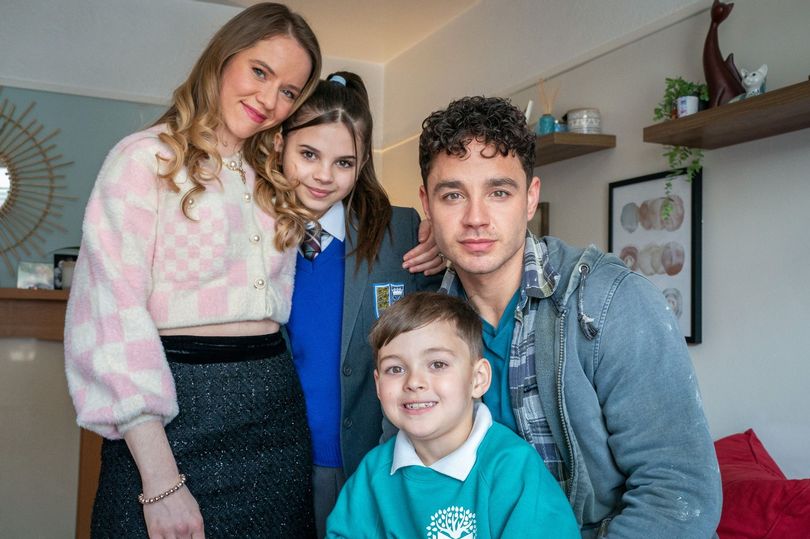 Ahead of the second episode in the series last night, Adam took to social media to share a video of the moment Teddy found out he'd be cast in the show alongside his dad.
The young lad is seen bursting into tears the minute he finds out.
Adam also shared the story of Teddy's unlikely journey to being cast in the show, explaining in the Instagram post: "Teddy auditioned for the role of Tommy and got down to the last two actors, but they went with the other actor.
"I remember telling Ted, and he burst out crying bless him, but that's an actors life, some parts you get, some you don't… a lesson he learnt early in his career. However a few weeks later I got a call saying they have had to recast the part of Tommy, and would love to give it to Teddy.
"This time round, they were happy tears."
The actor also spoke of how "special" it is to share the screen with his son.
He continued: "Can't tell you how special it's been sharing the screen with not only Teddy, but with Scarlett Thomas, who is quite frankly one of the best actresses I've ever worked with – well done guys, a proud dad and uncle.
"Thank you for all the lovely messages, and so happy you're all enjoying Waterloo Road."
Adam also spoke of his pride ahead of his niece and son's acting debuts in an interview with the MEN earlier this month, calling it a "full circle moment" and saying he hopes that it kickstarts the young stars' careers.
Read more:
Adam said: "It's just a dream come true the fact that Scarlett and Teddy get to start their career off on the same show that I did many moons ago.
"It's just unbelievable, it's full circle – it's magic how life works out."
Waterloo Road is currently airing every Tuesday at 8pm on BBC One and BBC iPlayer.
Featured Image – Adam Thomas (via Instagram)