TV & Showbiz
All the Peaky Blinders filming locations around Manchester as final season ends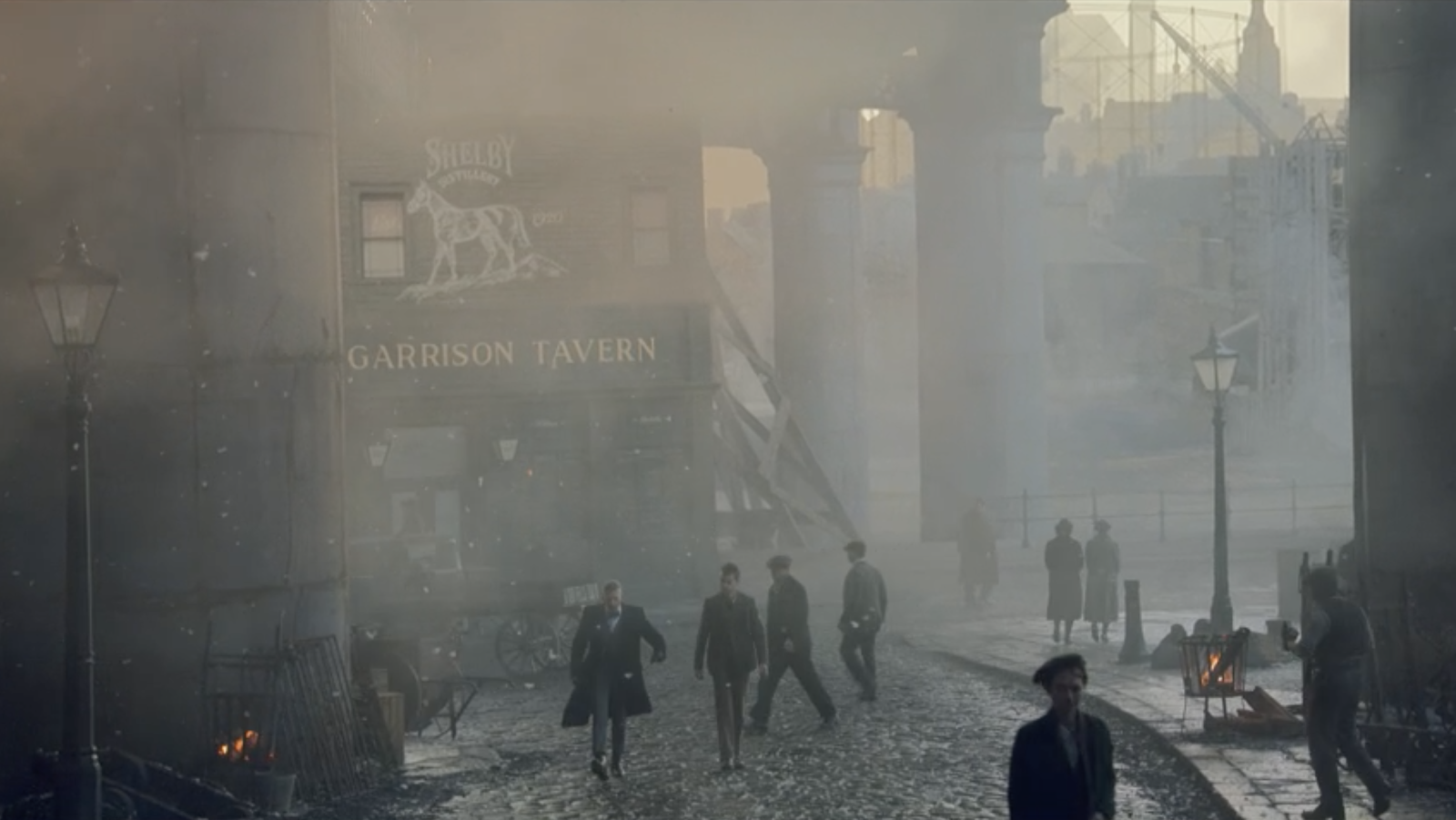 The final season of Peaky Blinders has officially come to an end, and once again we've been treated to plenty of incredible sets based here in Manchester.
Our city is often used by BBC film crews for the series, despite the drama actually being set in post-war Birmingham.
The excitement started building way back in spring last year when Cillian Murphy and his co-stars were spotted filming scenes around Castlefield.
In previous years, Peaky Blinders cast and crews have descended on locations like Victoria Baths, London Road Fire Station, and Stockport Plaza.
There have been masses of familiar locations that have popped up on screen this year too.
And a warning – spoilers lie ahead.
Chrome Hill
One of the most spectacularly visual scenes of the whole season of Peaky Blinders was right at the end, where Tommy has taken himself off to live in a caravan in the hills.
Those hills aren't too far from Manchester – it was all filmed near Chrome Hill in the Peak District.
The beautiful peaks around here are sometimes nicknamed the 'Matterhorn of the Peak District' thanks to its pyramid-like shape, similar to that of the iconic Toblerone mountain in the Alps.
Ashton Memorial, Lancaster
The stunning art deco room where Gina Gray (played by Anya Taylor-Joy) lounged in a lot of her scenes was meant to be in America.
But it's actually in the north west – the incredible white marble interiors are the inside of the Ashton Memorial in Lancaster.
You'll find the Grade I-listed building in Williamson Park.
Le Mans Crescent
The sweep of Grade II-listed buildings in the centre of Bolton regularly pops up in historical dramas, and Peaky Blinders is no different.
One of the end units in the grand terrace became the Shelby Sanatorium for Sick Children, where Tommy and his wife Lizzie sadly spent a lot of time in this series.
It cropped up in several episodes – including the gut-wrenching moment where the lead character found out his daughter had died.
Read more: Popular Heaton Moor restaurant cites rising costs as it announces sudden closure
Salford Lad's Club
One of Greater Manchester's most iconic historical buildings pops up, very briefly, as a location in this final season of Peaky Blinders.
When Tommy – who is MP for Birmingham South as well as a notorious gangster – pops along to give a speech to Labour party supporters, it's Salford Lad's Club that he approaches.
The club has been there since 1903.
Arley Hall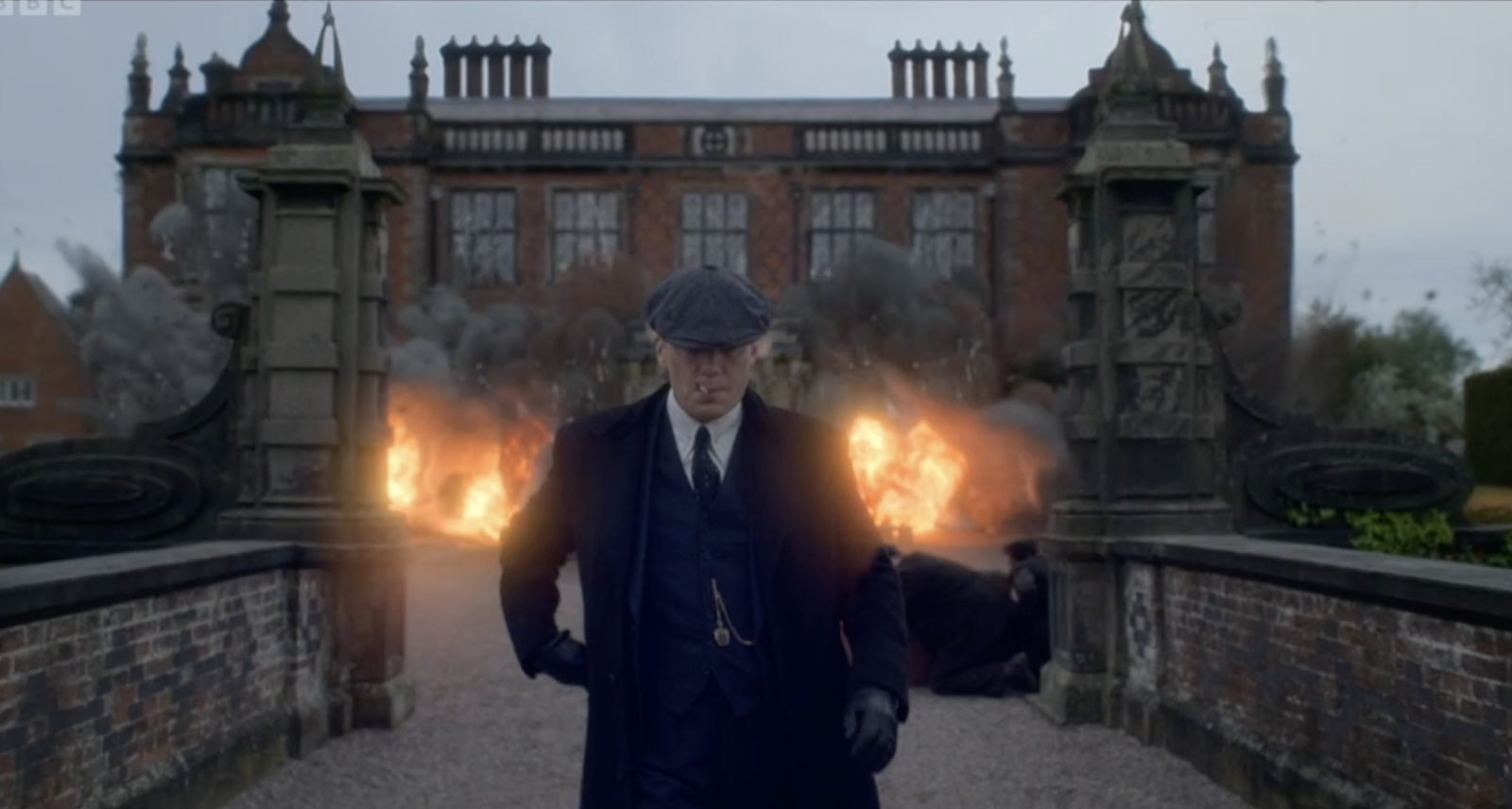 Both the inside and the outside of Arley Hall have become familiar sights while watching the BBC's hit gangster drama.
And this year was no different – including an, erm, explosive moment right in the final episode.
The grand Cheshire mansion has been there from the very opening scene of season six, and its rooms have doubled up as Tommy's study and the family's dining room.
Castlefield
Castlefield's historic cobbled streets have doubled up as Birmingham's Small Heath for the final instalment of Peaky Blinders.
It caused a lot of excitement when the huge set was built, including a mock-frontage of the Garrison Pub owned by the Shelby clan.
The area beneath the railway bridge was even used in the season finale's dramatic shoot-out scene.
Castlefield, again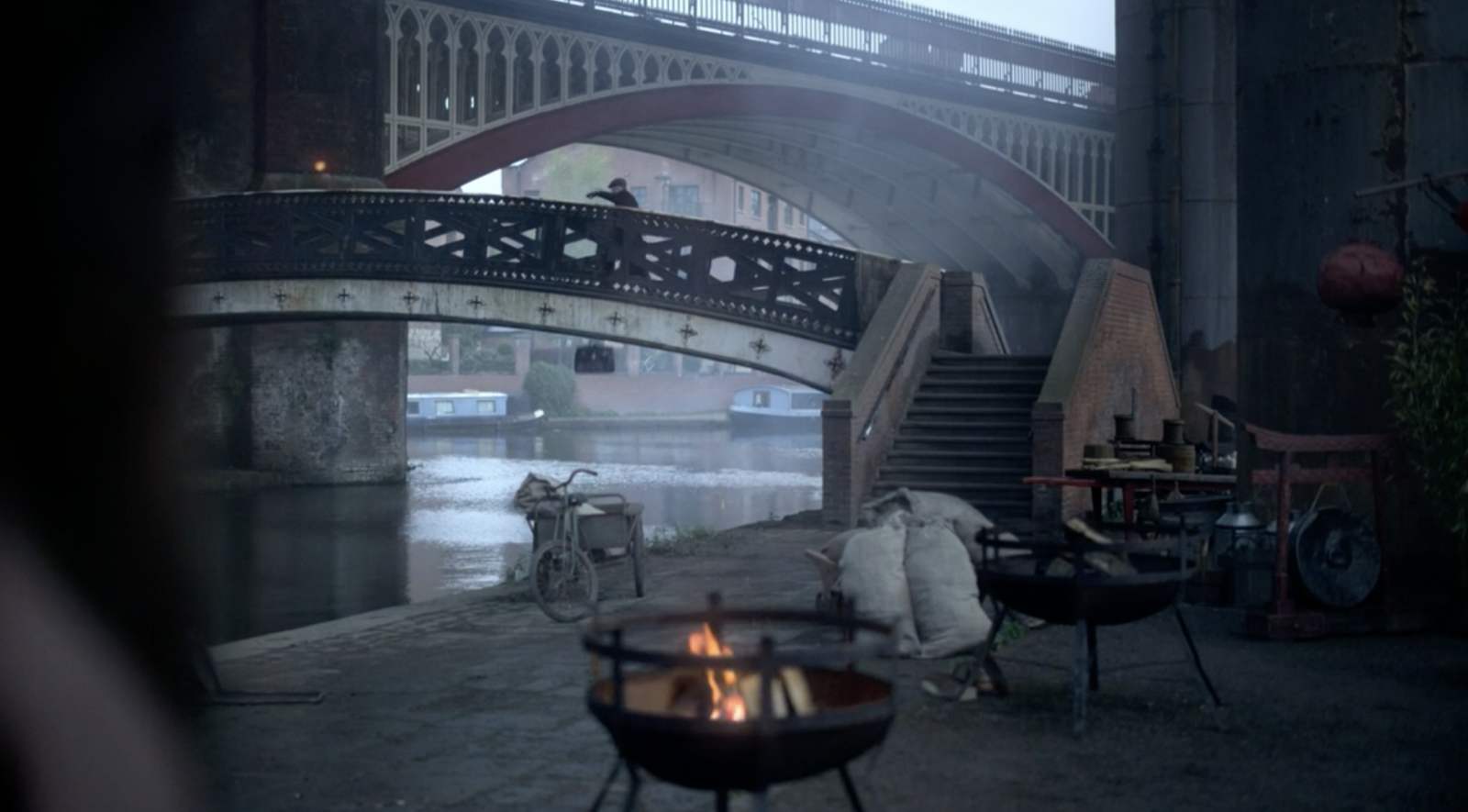 Castlefield was also used for Chinatown, complete with red lanterns and fake tea houses.
The pyrotechnics were back out in force here, when Tommy dropped a bomb off one of the footbridges over the canal.
There were 1930s-style Chinese adverts plastered on billboards too, along with a poster advertising Shelby Dry Gin.
Lee Quarry, Bacup
Over in Lancashire, the Lee Quarry in Bacup provided a dramatic backdrop for Tommy's encounter with his ex-sister in law Esme.
The former working quarry is now a free-to-use mountain bike trail.
Hotel Gotham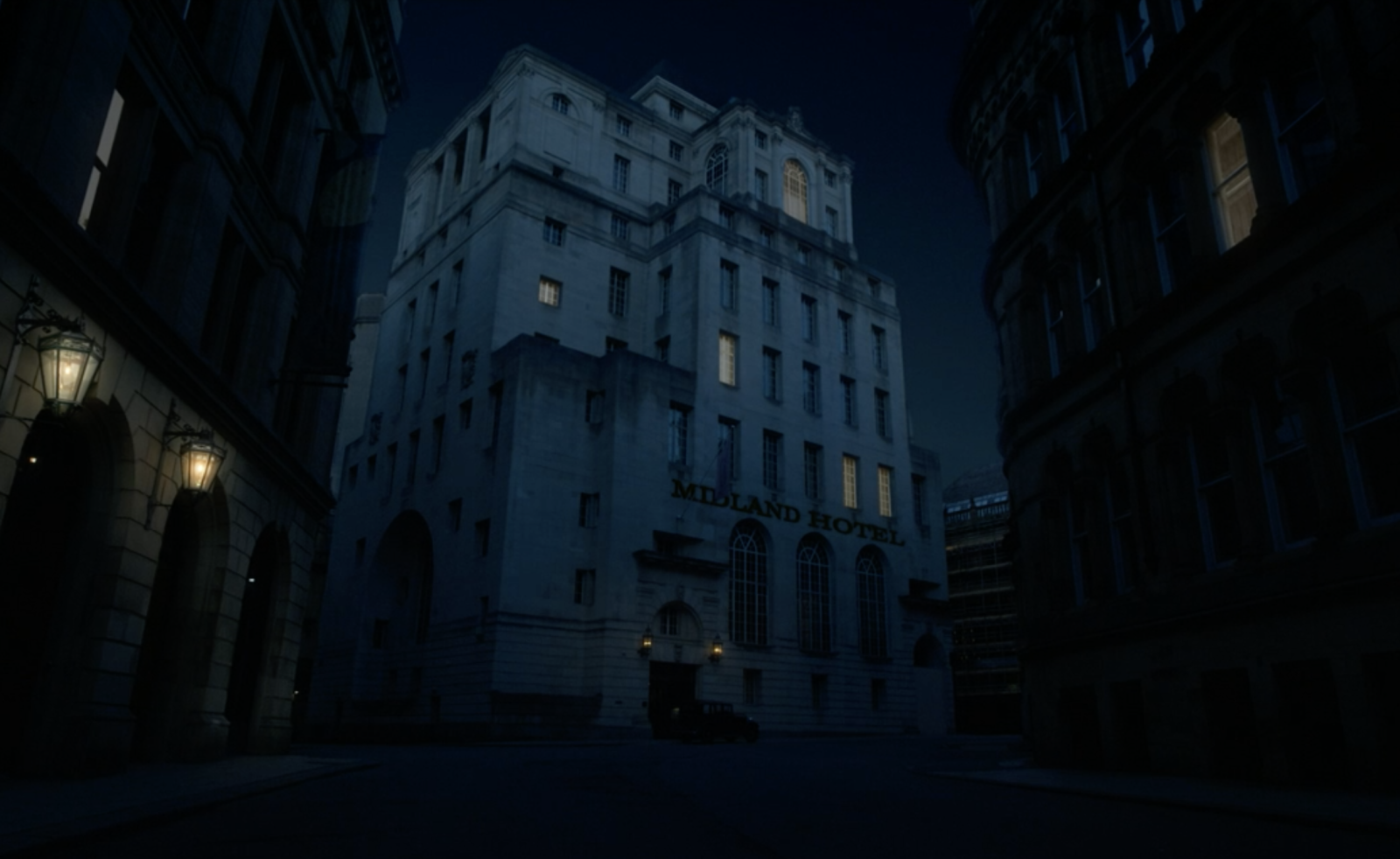 There's absolutely no mistaking this Manchester landmark, even if the Peaky Blinders team have rebranded it to the Midland.
This is the Hotel Gotham on King Street, a huge art deco five-star hotel that is one of Manchester's most beautiful buildings.
Its familiar exterior only gets a very brief appearance before Tommy heads inside to a nondescript hotel room.
Featured image: BBC