TV & Showbiz
Bruce Willis's family share beautiful video of star on his birthday following dementia diagnosis
It's the first time he's been seen since his diagnosis was made public in February.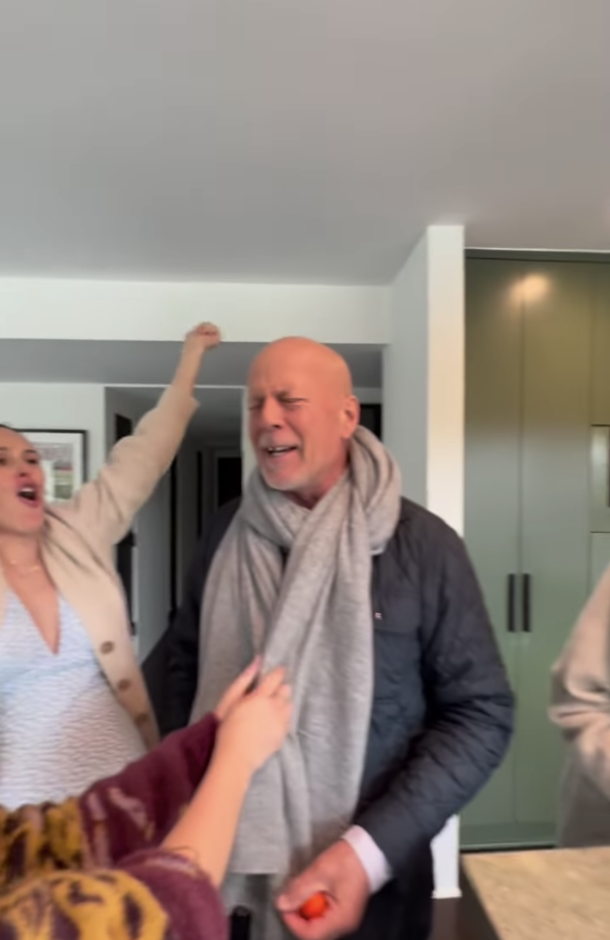 Bruce Willis has been seen celebrating his birthday surrounded by loved ones following his dementia diagnosis.
The American actor, famed for his roles in films like Die Hard and The Sixth Sense, marked his 68th birthday with his wife Emma Heming, ex-wife Demi Moore, and daughter Rumer Willis, among others.
A beautiful video shared by both Rumer and Demi showed the star being serenaded with happy birthday and presented with a pie with a candle in it.
It's the first time the father-of-five has been seen since his diagnosis with frontotemporal dementia (FTD) was made public earlier this year.
Back in March 2022, the actor's family shared that he would be stepping away from 'the career that has meant so much to him' after being diagnosed with aphasia, which affects a person's cognitive abilities and speech.
Then in February this year, his family updated that their 'beloved husband, father and friend' had been given a more specific diagnosis after his condition progressed.
But the video shared on his birthday shows Bruce surrounded by love and happiness, with Demi writing: "Happy birthday, BW! So glad we could celebrate you today. Love you and love our family.
"Thank you to everyone for the love and warm wishes — we all feel them."
Rumer wrote: "Happy Birthday Daddio. I love you to the moon. You are so cool."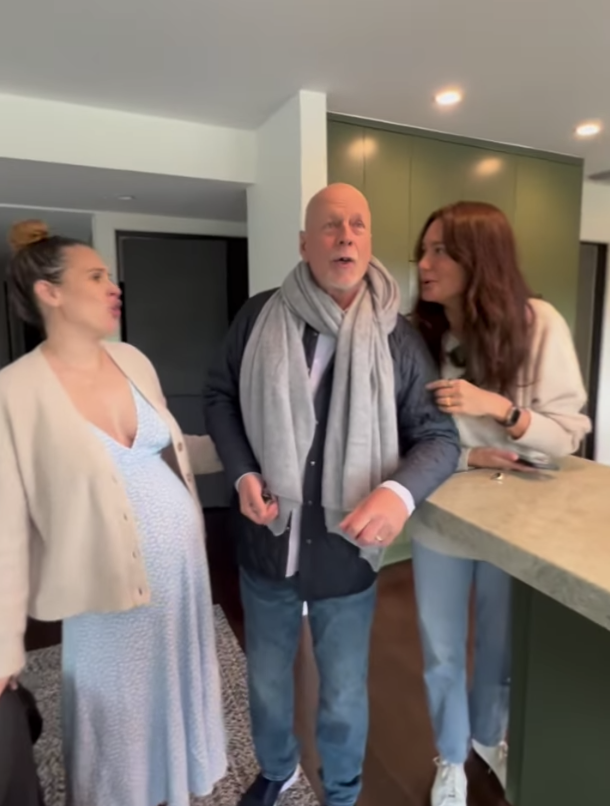 His wife Emma shared a video montage of moments from Bruce's life, captioned: "He is pure love. He is so loved. And I'll be loving him always. Happy Birthday my sweet.
"My birthday wish for Bruce is that you continue to keep him in your prayers and highest vibrations because his sensitive Pisces soul will feel it. Thank you so much for loving and caring for him too."
She shared a separate video where she explained that she feels moments of 'sadness and grief every day'.
Frontotemporal dementia tends to start a younger age than other types of the disease, and causes problems with behaviour and language.
The statement released by Bruce's family through The AFTD said: "FTD is a cruel disease that many of us have never heard of and can strike anyone. For people under 60, FTD is the most common form of dementia, and because getting the diagnosis can take years, FTD is likely much more prevalent than we know.
Read more
"Today there are no treatments for the disease, a reality that we hope can change in the years ahead. As Bruce's condition advances, we hope that any media attention can be focused on shining a light on this disease that needs far more awareness and research.
"Bruce always believed in using his voice in the world to help others, and to raise awareness about important issues both publicly and privately.
"We know in our hearts that – if he could today — he would want to respond by bringing global attention and a connectedness with those who are also dealing with this debilitating disease and how it impacts so many individuals and their families."
Featured image: Instagram, @demimoore