TV & Showbiz
Byker Grove is getting a reboot with Ant and Dec returning as producers
Yeah, that's all well and good but come on, when are we getting a new PJ and Duncan album?!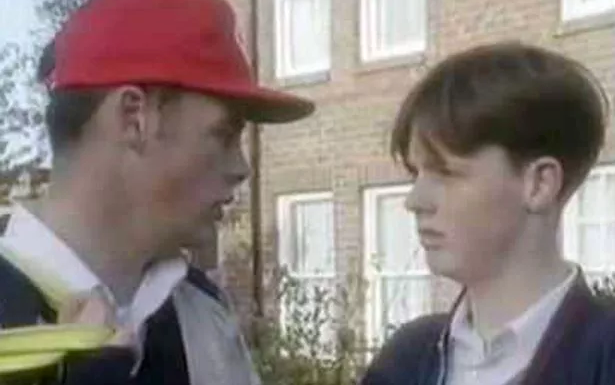 Beloved British comedy duo Ant McPartlin and Declan Donnelly have confirmed that they are helping reboot the show that pub them on the map, Byker Grove.
As you we're sure most of you are aware, before we had Ant and Dec there was PJ and Duncan and it's fair to day that their career may never have been were it not for those breakthrough roles on the hit children's show, Byker Grove.
Set in their hometown of Newcastle and airing from 1989 all the way up until 2006, the hit show which rose to popularity throughout the 1990s focused on the everyday lives of kids who attended a youth club of the same name.
Now though, more than 17 years after its final episode, the pair are helping reboot the show for a new generation and Byker Grove's doors are opening once again.
Working alongside TV companies Mitre Studios and Fulwell 73, the show's two former stars will be helping the production team to capture the essence of the original programme as well as update it for a new audience.
Set be renamed simply as Byker, Ant and Dec said they are looking forward to not only adapting the show for modern kids' telly but "those who remember it as fondly as we do."
The pair went on to admit that it's obviously very close to their hearts and "couldn't be more excited to be giving it a new lease of life" but more importantly that, on a community level, "it will help provide sustainable training and employment in front and behind the camera for talent in the North East."
That's the sort of stuff we like to hear; the spirit of PJ and Duncan is still very much alive and well even today. Here they are 27 years ago talking about the first time they ever met, which in itself is a bit of a weird thought, as us watching at home pretty much see them as almost inseparable.
Read more:
The impact and influence it had over multiple generations of those growing up in and around Newcastle, the Tyne and the Wear is hard to overlook, with it being as significant to local culture as the likes of Corrie probably was or maybe even still is for us Mancs.
With countless other now-familiar TV faces having first got their shot on the show, the legacy of Byker Grove in the North East can still be felt today. Even current Newcastle icon Sam Fender recreated the famous paintball scene featuring PJ and Ducan a couple of years back.
It is yet to be confirmed whether or not the show will return to the BBC after nearly two decades, but Ant and Dec did tease potential returning cameos, as well as joking that they'll spare us a musical comeback. Regardless, we look forward to seeing what Byker Grove looks like all these years later.
The best part is, it's not the only '90s TV favourite returning to our screens either…
Featured Image — BBC/Mitre Studios (via Twitter)/IMBb/Ant and Dec