TV & Showbiz
New Channel 4 show is all set and filmed in Manchester — and features a familiar face from The Manc
The apocalyptic comedy is getting some strong reviews and features one of our very own here at The Manc. You love to see it.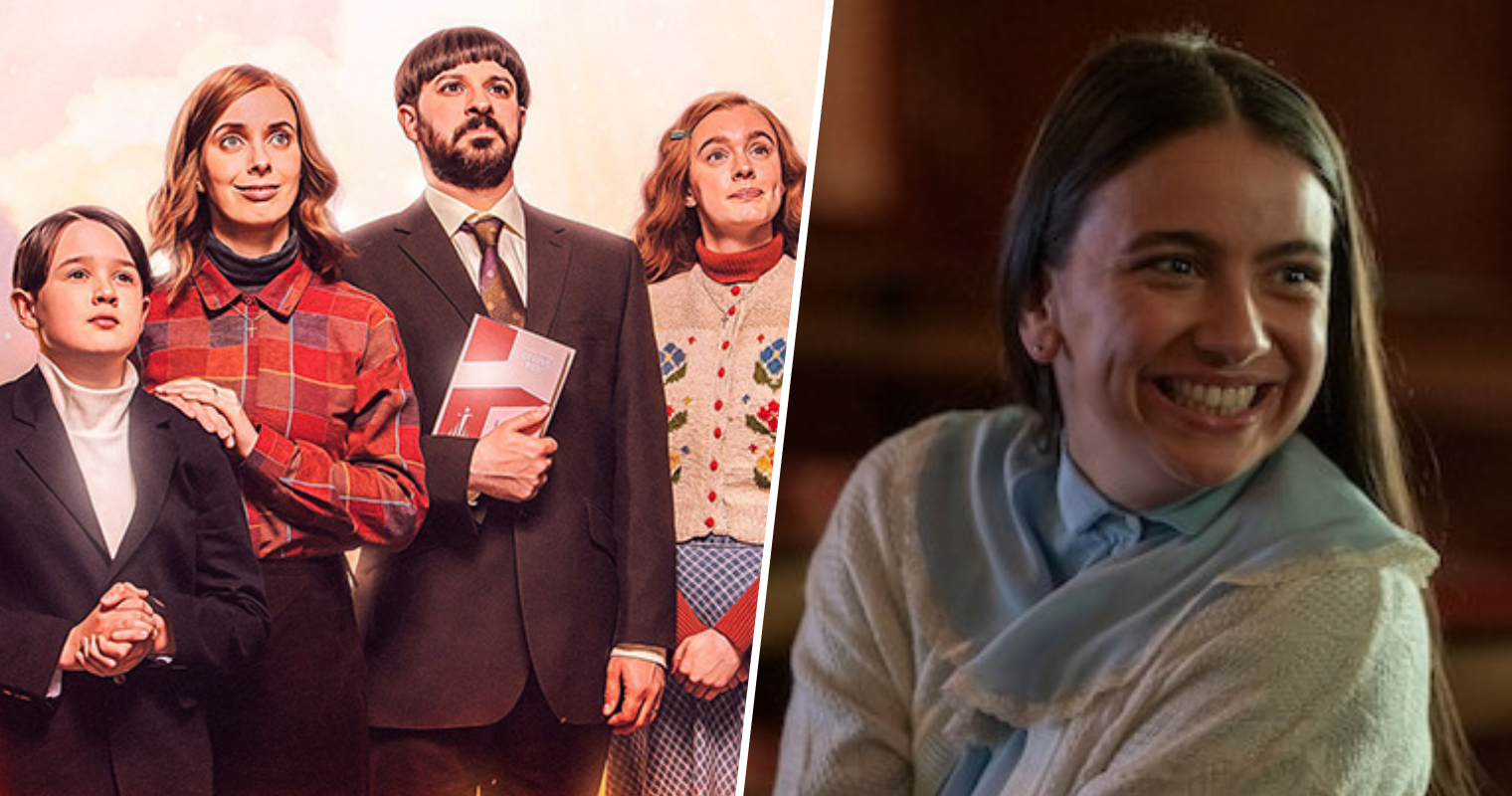 A new Channel 4 show set in Manchester and almost entirely filmed here too is delighting locals as it spotlights various areas around the city centre and county of Greater Manchester.
Everyone Else Burns is the recently released comedy which centres around a religious family who belong to a devout and cult-like puritanical Christian sect who believe that the end times are near.
Starring Simon Bird (The Inbetweeners, Friday Night Dinner) as the patriarch of the apocalypse-obsessed family, the six-episode series has some serious comedy pedigree behind it, but the real star of the show is Manchester itself which serves as the familiar backdrop.
Though set in an unnamed town, the show takes place in and is almost entirely filmed in Greater Manchester, though some scenes were shot in Northwich, Cheshire. Having watched the full thing ourselves, it is very much an exercise in acting out that Leonardo DiCaprio pointing meme in real life.
Even within the first few minutes of the show starting, before the opening titles have even popped up on screen, the cast begins walking down a familiar cobbled street over in Castlefield, which is just one several Mancunian districts seen in the series.
The area itself has been used for filming and notable photoshoots increasingly frequently of late with the likes of Peaky Blinders, Manchester City and even Apple Music's Zane Lowe shooting part of his Matty Healy interview in the last year or so alone.
Nevertheless, it's always fun to peep recognisable parts of our lovely city on the telly and nearly every episode of Everyone Else Burns is basically part watching and part trying to identify various places across the region. I even spotted my old bus route back in Stockport.
Better still it isn't just parts of 0161 that you'll notice, there's even a familiar face from The Manc itself…
That's right, if you're a regular watcher of our Takeaway Champions series or caught our recent interview with Danny Beard, then you'll recognise our lovely Sophie Galustian who first appears in episode three.
Playing a key role in the story as the character of Julia — another member of the religious group who quickly befriends teenager Rachel (played by Amy James-Kelly, a Manchester School of Acting alumn) — there is more than meets the eye to this girl.
We don't want to spoil anything for you but we can assure you she's great in it, and we're not just saying that because she's one of our own.
You might be used to seeing Soph scanning takeaways and interviewing people for On The Street, but she's also a poet, spoken word artist; author, actor and comedy writer. She even created her own sitcom for BBC Three called Peck'Eds.
Read more:
We can thoroughly recommend giving it a try. There's plenty of laughs and seeing what parts of town you can spot as you watch makes for an added layer of enjoyment.
You can watch the full first season of Everyone Else Burns on All4 HERE.
Another popular British production has recently been greenlit for a TV adaptation too and is also set to be filmed around Manchester.
Keep your eyes peeled.
For all the latest news, events and goings on in Greater Manchester, subscribe to The Manc newsletter HERE.
Featured Image — Channel 4