TV & Showbiz
Netflix teases explosive tell-all FIFA documentary ahead of 2022 Qatar World Cup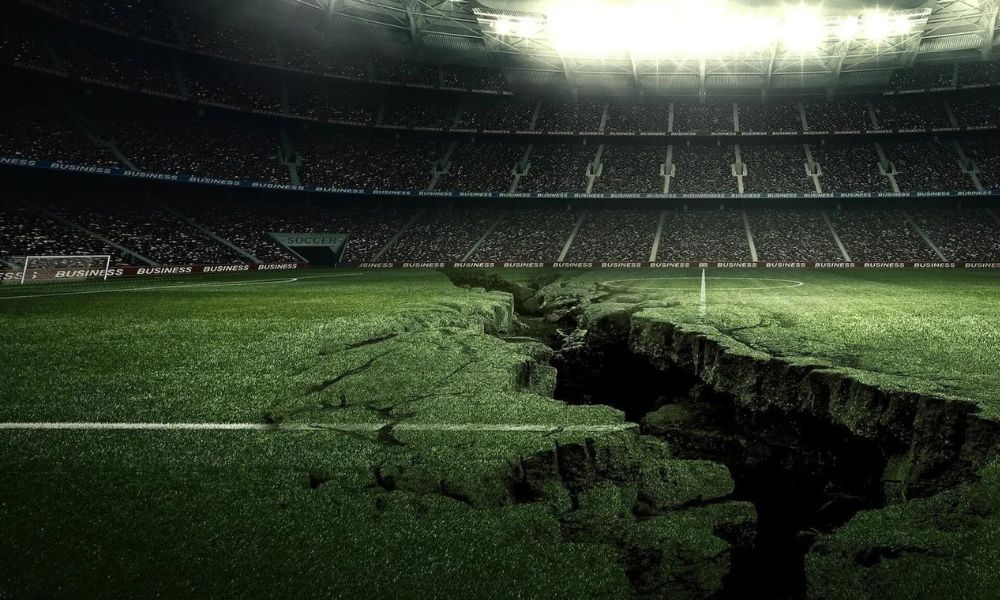 A new Netflix documentary looks set to unearth the dark secrets and generations of corruption at FIFA ahead of the controversial Qatar 2022 World Cup.
Releasing the explosive trailer for the footballing exposé on Tuesday, 25 October, Netflix's latest sports doc promises to reveal never before heard interviews with senior officials, new details surrounding disgraced President Sepp Blatter, decades of dirty politics and much, much more.
FIFA Uncovered is the story of how the world's biggest sporting body gradually turned the beautiful game ugly.
The significance of the FIFA Uncovered release date just 11 days before the start of the 2022 Qatar World Cup will not be lost on football fans, nor the general public.
Among the years of scandal, bribery and all-around controversy surrounding the global football organisation, the Gulf nation being awarded the tournament despite their human rights record is considered one of the most egregious decisions to have ever been passed.
Senior and respected footballing figures like Eric Cantona have been vocal against those backing the tournament and the Qatari state, labelling this year's competition "horrible" and "not a real World Cup"
Elsewhere, teams like Norway (who failed to qualify) and Group D contestants Denmark have made it clear they will be protesting the competition regardless of their participation.
As for the Three Lions part in all this, despite calls from all corners to boycott the World Cup entirely, the UK government blocked the opposition and, even more staggeringly, urged LGBTQ+ fans to "be respectful" if they chose to travel.
It's worth reminding at this point that as is common throughout the Middle East, same-sex relationships are illegal in Qatar and, in some cases, punishable by death.
Beyond those standing up for the migrant workers abused in building stadiums, the LGBTQ+ community is one the biggest trying to draw attention to Qatar's human rights abuses.
Read more:
FIFA Uncovered drops on Netflix worldwide on Wednesday, 9 November.
If you want to better understand the context behind the numerous protests and public demonstrations that will inevitably take place at this year's World Cup, this informative and undoubtedly riveting FIFA documentary is one you don't want to miss.
For all the latest news, events and goings on in Greater Manchester, subscribe to The Manc newsletter HERE.
Featured Image — Netflix