TV & Showbiz
Netflix has rocked up in Manchester with a gory fairground ride and free cups of tea
'A bloody good time' in the city centre today and tomorrow.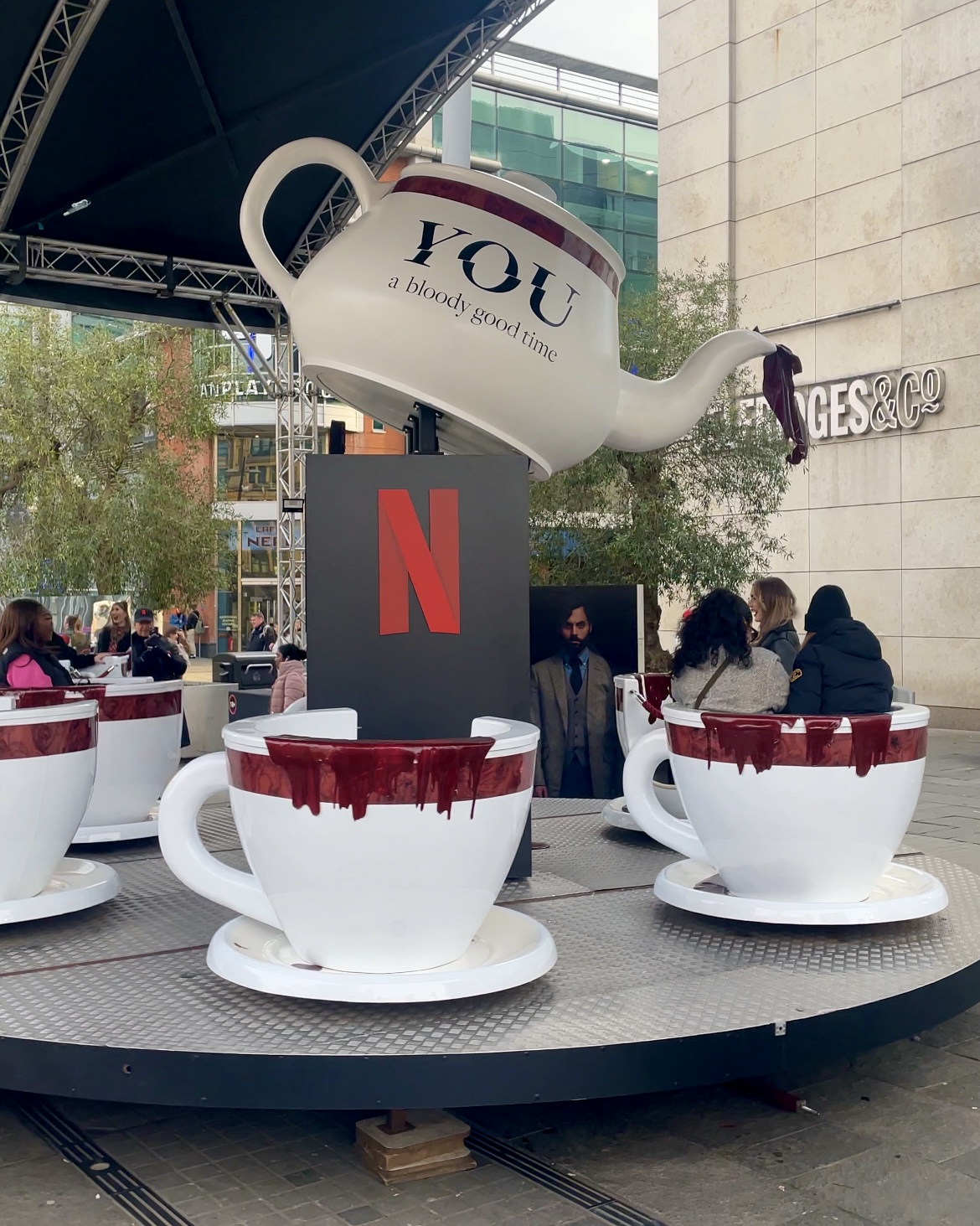 Netflix has installed a huge attraction in the heart of Manchester to promote the return of one of its biggest series.
The global streaming platform has placed a teacups ride right in the middle of Exchange Square, where visitors are whisked around free of charge.
It's all to promote the upcoming fourth season of You, the hit psychological thriller starring Penn Badgeley as the creepy but charismatic Joe Goldberg.
For the first time, Joe will be getting up to no good here in the UK, rather than stateside, with a move to London teased in the early trailers.
Mancs might have noticed the massive installation going up in the early hours of Wednesday morning.
And continuing through into Thursday, there's a fairground-style teacups ride with a very You twist – they're dripping in fake blood.
An enormous teapot is suspended above the ride with thick, dark red 'blood' dripping from its spout.
Read more
Anyone who hops on board has their picture taken and printed as a polaroid, free of charge.
Netflix is also handing out free cups of dark red fruit tea, and teabags, as part of the 'Bloody good time' campaign.
You will return to Netflix for the first part of its fourth series on 9 February, with part two dropping on 9 March.
Featured image: The Manc Group