TV & Showbiz
Shaun Ryder and Andy Whyment discover surprise connection, and viewers are loving their blossoming 'bromance'
'Shaun and Andy randomly becoming best friends after 5 minutes'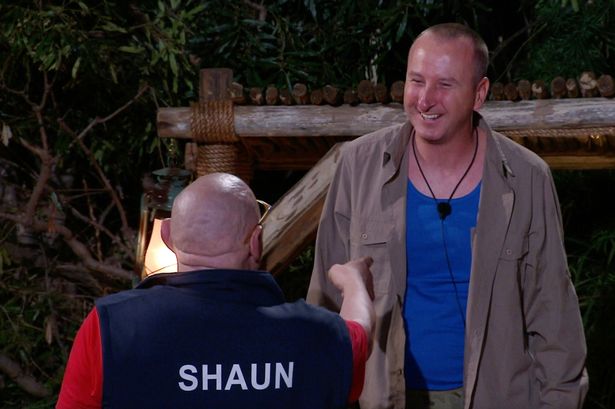 Shaun Ryder and Andy Whyment, two Greater Manchester legends, discovered a surprise connection on I'm A Celebrity… South Africa last night in a very wholesome bit of telly.
Proving that it really is a small world after all, the Happy Mondays singer and Coronation Street star discovered that they'd crossed paths back home in a big way.
Despite spending years walking the same halls, they've only met for the first time on the hit ITV series, which started its new all-star format earlier this week.
Shaun Ryder has proved to be an early fan favourite and this blossoming 'bromance' with Andy provided some more I'm A Celebrity gold last night.
The pair were both chatting about life back home in Greater Manchester around the campfire, and quickly worked out that they had a few things in common.
After establishing that Shaun lives in Salford and Andy telling him he grew up in Clifton, they both discovered they went to the same primary school, St Mark's.
And then as they kept chatting, it emerged that they both also went to the same secondary school too.
Andy said: "The mad thing is, we live not far from each other, and the first time we've met is in the jungle."
The video shared on TikTok has already pulled in millions of views, with comments flooding in from fellow proud Salfordians.
They both got very excited, and people said it was like watching 'two dads chit chatting down the pool'.
One person wrote on Twitter: "Watching Shaun and Andy talking on i'm a celeb is like watching my last 2 brain cells bobble around in my head lmao i love them
Another wrote: "I'm fully here for a Shaun and Andy bromance."
Someone else said: "I can see this becoming a really good Bromance."
Featured image: ITV