What's On
Atlas Bar are joining HUMEN's 'Pub Pilgrimage' for men's mental health
The Deansgate institution is helping raise awareness surrounding mental health and suicide.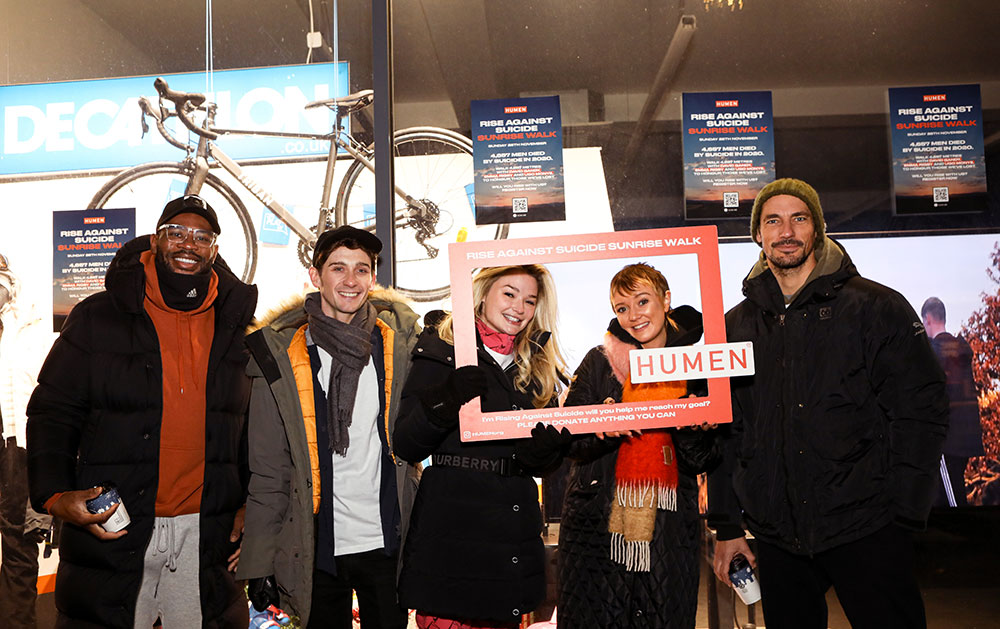 Atlas Bar, located on the corner of Deansgate-Castlefield, has been a cornerstone of Manchester city centre nightlife for more than 25 years.
Now, the popular gin bar is teaming up with charity HUMEN, alongside dozens of other Heineken Star Bars and Pubs for a mental health walk in the hope of raising awareness surrounding male suicide.
Starting from Atlas on 4 December, Manchester-based supporters of the organisation will be walking 5,151 metres (i.e. just over 5k) to and from the venue to remember every man who lost their life to suicide in the last year.
Dubbing the initiative the 'Pub Pilgrimage', Atlas Bar and HUMEN are aiming to raise £500,000 for men's mental health as part of their annual Rise Against Suicide campaign.
Part of the reason Atlas Bar and Heineken have signed up to promote the pilgrimage is a result of HUMEN's most recent study, which found that 24% of men in Manchester don't feel comfortable having serious conversations in pubs and only 16% say they can speak honestly about their feelings.
Their research also yielded the following findings:
29% of men in Manchester admitted to their friends that they are worried about their personal lives and futures, specifically in the social settings of pubs.
12% of Manchester men admitted to needing some kind of support in relation to their feelings and mental wellbeing.
47% of men across the region admitted that they don't think a pub is the right place to talk about worries or stresses.
78% of Manc men believe their gender should speak more about personal matters between one another in a pub.
As well as promoting sincere and open conversations while socialising in pubs, the organisation is also hoping to promote healthier relationships with drinking, with HUMEN insisting that you don't need to be teetotal to look after your mental health.
A staggering 14 men are estimated to take their own life every single day in the UK, making up around 75% of all suicides in the country, and simply having a dialogue when it comes to issues like mental health, loneliness and suicide can help combat that number.
Despite being one of their favourite places to socialise and destress, with the average man spending at least two hours a week in a pub, 33% say they simply won't share how they're really doing over a pint. Landlords like the people in charge of Atlas are hoping to change that culture.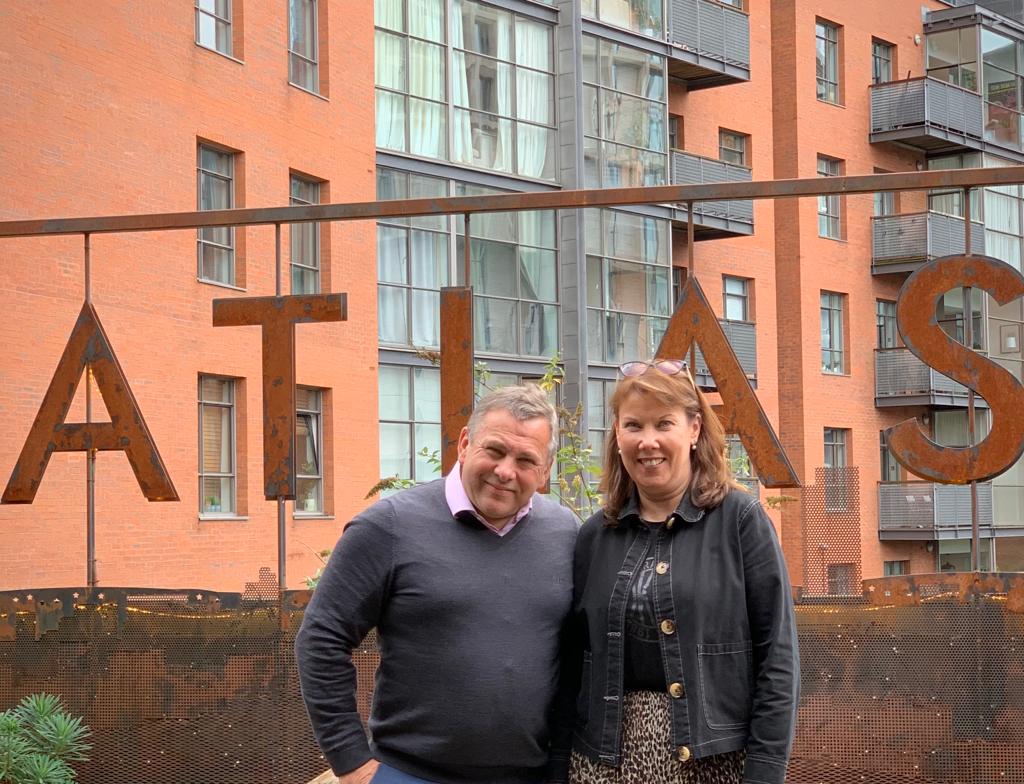 Speaking ahead of the event, owner Mark Wrigley said that pubs are an "essential part of communities" and their business in particular is working hard to "create a safe place for our guests to socialise – one where they can talk openly about the issues that matter to them."
Beyond Manchester, pubs in London, Cardiff, Edinburgh; Brighton, Birmingham, Nottingham; Leeds, Bristol, Glasgow; Newcastle, Liverpool and Southampton are all getting involved with the Pub Pilgrimage. The Rise Against Suicide campaign is aiming to reach further than ever this year.
Furthermore, set up by actor River Hawkins, other notable names supporting the campaign include the likes of Andrew Scott and Bill Nighy, rugby player Danny Cipriani, musician Tom Odell and many, many more.
Hawkins insists that "we all need friendly spaces to talk, listen and connect", stating that pubs and bars can act not only as the "cornerstone of communities", but as progressive gathering places that refuse to encourage the 'drink and forget' mentality that regularly plagues male social circles.
He went on to remark that, hopefully, by getting people talking and pointing them in the direction when it comes to professional help, the number of metres they'll have to walk will be lower than next year.
HUMEN isn't just about trying to encourage men to talk, it's about providing them with a safe space and outlet to do so. Furthermore, the charity is all about moving beyond the false and limiting notions of what it means to be a 'man', a 'lad', or a 'bloke'.
Their work serves as a reminder to value inner health just as much as outer, helping create a better world for both men and women.
Read more:
All that being said, Atlas, HUMEN and its supporters are now calling on Mancs to join the initiative and walk a metre for every tragic suicide that could have been avoided with the right help.
Atlas Bar's 'Pub Pilgrimage' starts at 10am on Sunday, 4 December. To do your bit for men's mental health, you can register to join the walk HERE and, if you can, donate to their JustGiving page — any amount can help make a big difference.
Let's get talking and look after our boys.
For all the latest news, events and goings on in Greater Manchester, subscribe to The Manc newsletter HERE.
Featured Image — HUMEN