What's On
Bongo's Bingo is coming back to Manchester's Albert Hall for a 'brunch special' next month
Bongo's Bingo combines the much-loved quaint pastime of bingo with a "mesmeric live show".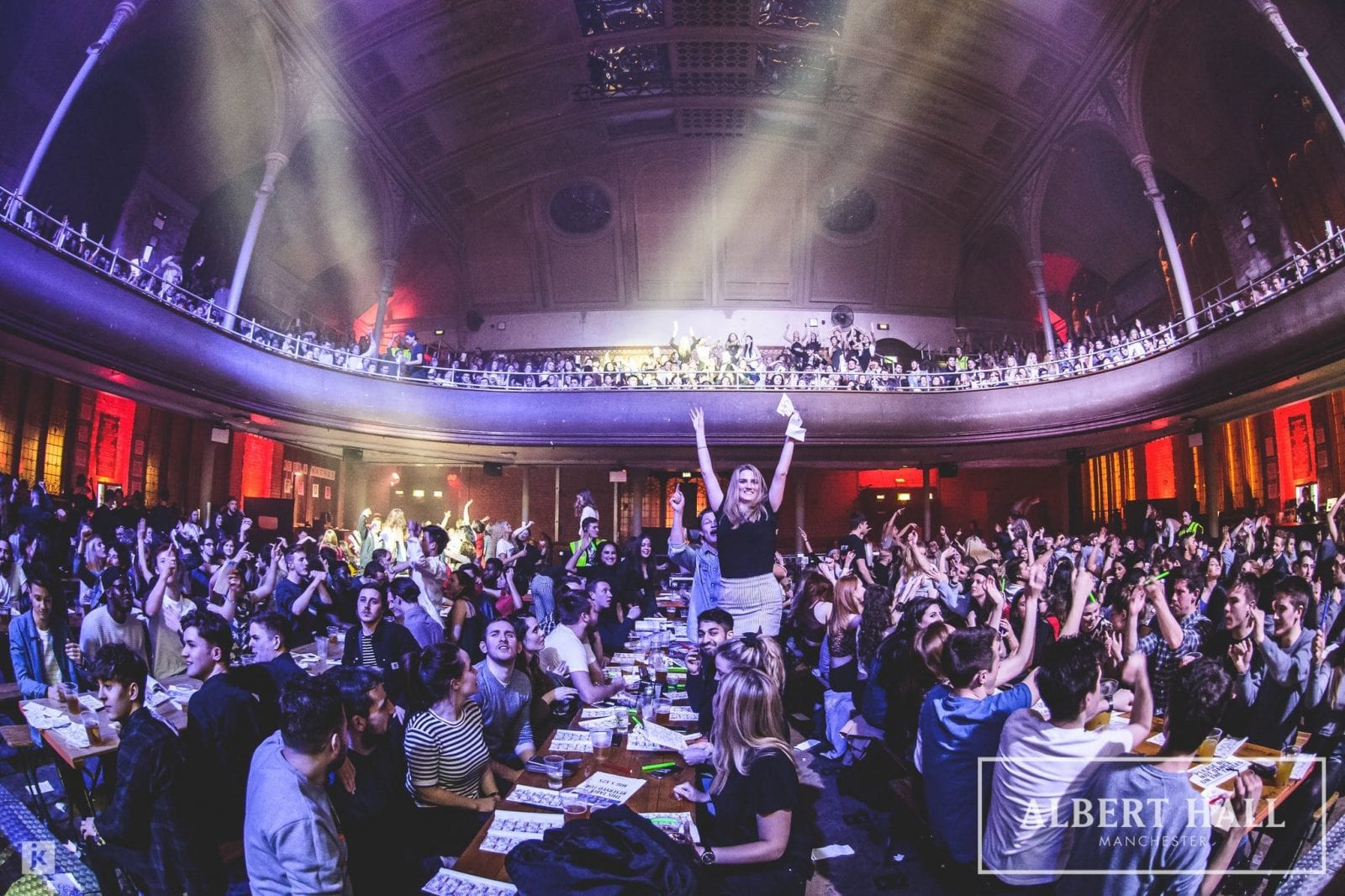 The summer season is starting to set in – and the award-winning Bongo's Bingo is "incredibly excited" to be back at its Manchester spiritual home next month.
Now that the government's "irreversible" roadmap for lifting England's current national lockdown is well underway – with 'Step Three' set to commence from 17th May, which crucially sees hospitality resume indoor service – a return to normality is firmly on the horizon, and Bongo's Bingo is back at the Albert Hall Manchester on Saturday 5th June.
This "overdue" opening summer show will be a brunch special, with food and drink from midday to 2pm, followed by the main Bongo's Bingo event from 2pm – 5pm.
Pizzas are supplied by Manchester's cult-favourite neapolitan pizzeria, Rudy's Pizza.
Just as fans of the ever-popular event have come to expect, there'll be plenty of celebrity cardboard cut outs, fluffy pink unicorns, crowd renditions of Mr Brightside, dance offs, many hands-in-the-air moments, and a mobility scooter thrown in for very good measure when Bongo's Bingo hits the iconic hall next month.
Bongo's Bingo combines the much-loved quaint pastime of bingo with a "mesmeric live show", crazy antics and weird and wonderful prizes for a night full of madness, mischief and shared euphoria, with dancing and cheering to hits from across the ages all night long.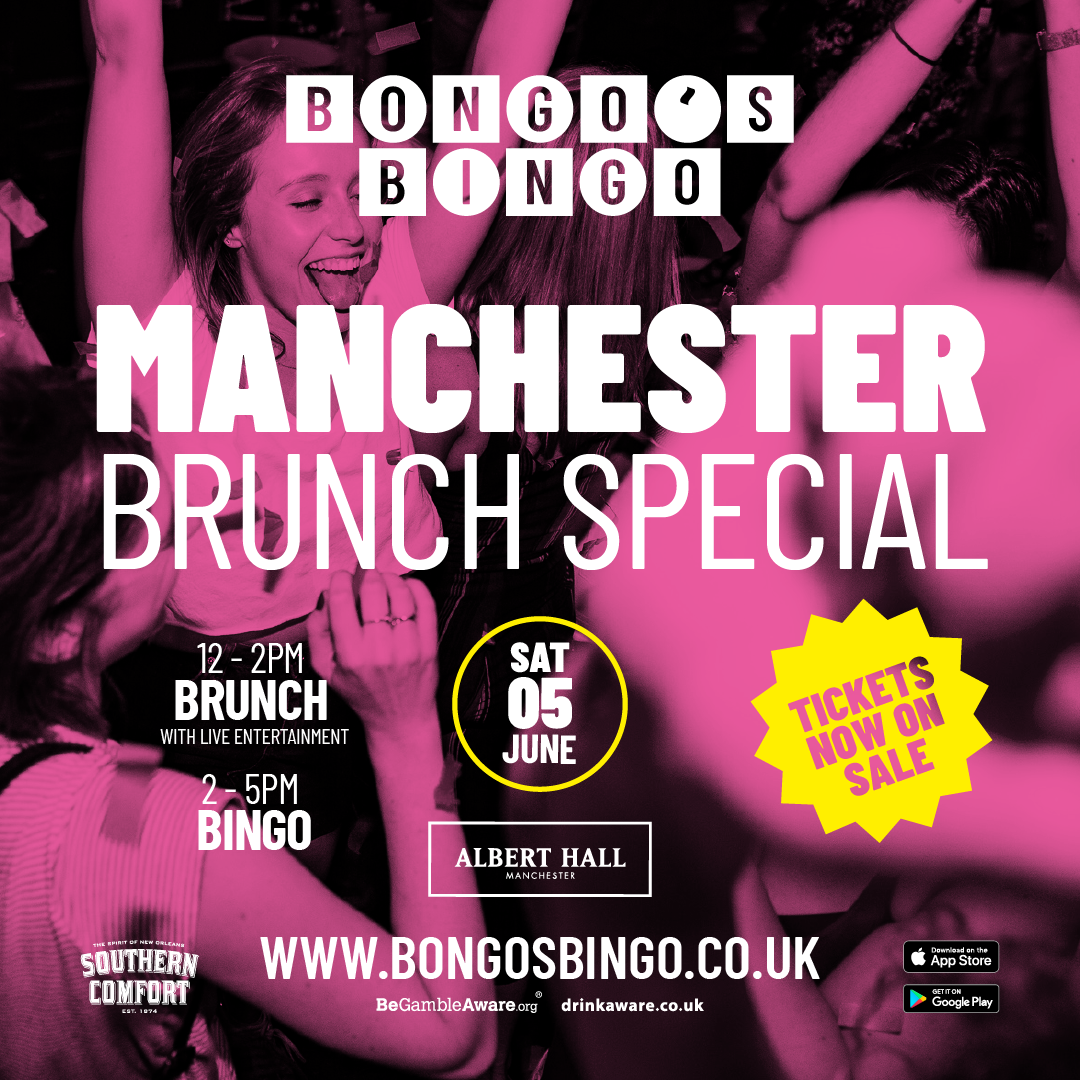 Before the coronavirus (COVID-19) pandemic, Bongo's Bingo continuously sold out shows in over 50 UK locations and more around the world, often seeing dates fully booked-up in advance and coming close to selling two million tickets.
Speaking ahead of the return to the Albert Hall next month, founder Jonny Bongo said: "We are gearing up for a fantastic Bongo's Bingo summer and the guys cannot wait to be back in Manchester [as] it's one of our all time fave locations for what we do and being back in the city will be so special.
"We know it has been such a difficult time for so many and want to bring some smiles back and give everyone some much needed fun.
"It's great to be coming back".
Tickets go on sale at midday tomorrow, and you can grab yours via the Bongo's Bingo website here.
Featured Image – Bongo's Bingo | Thumbnail – @manc_wanderer