What's On
Giant inflatable monsters are returning to Manchester for Halloween
Halloween in the City returns to Manchester, with its signature spooks due to start appearing this week.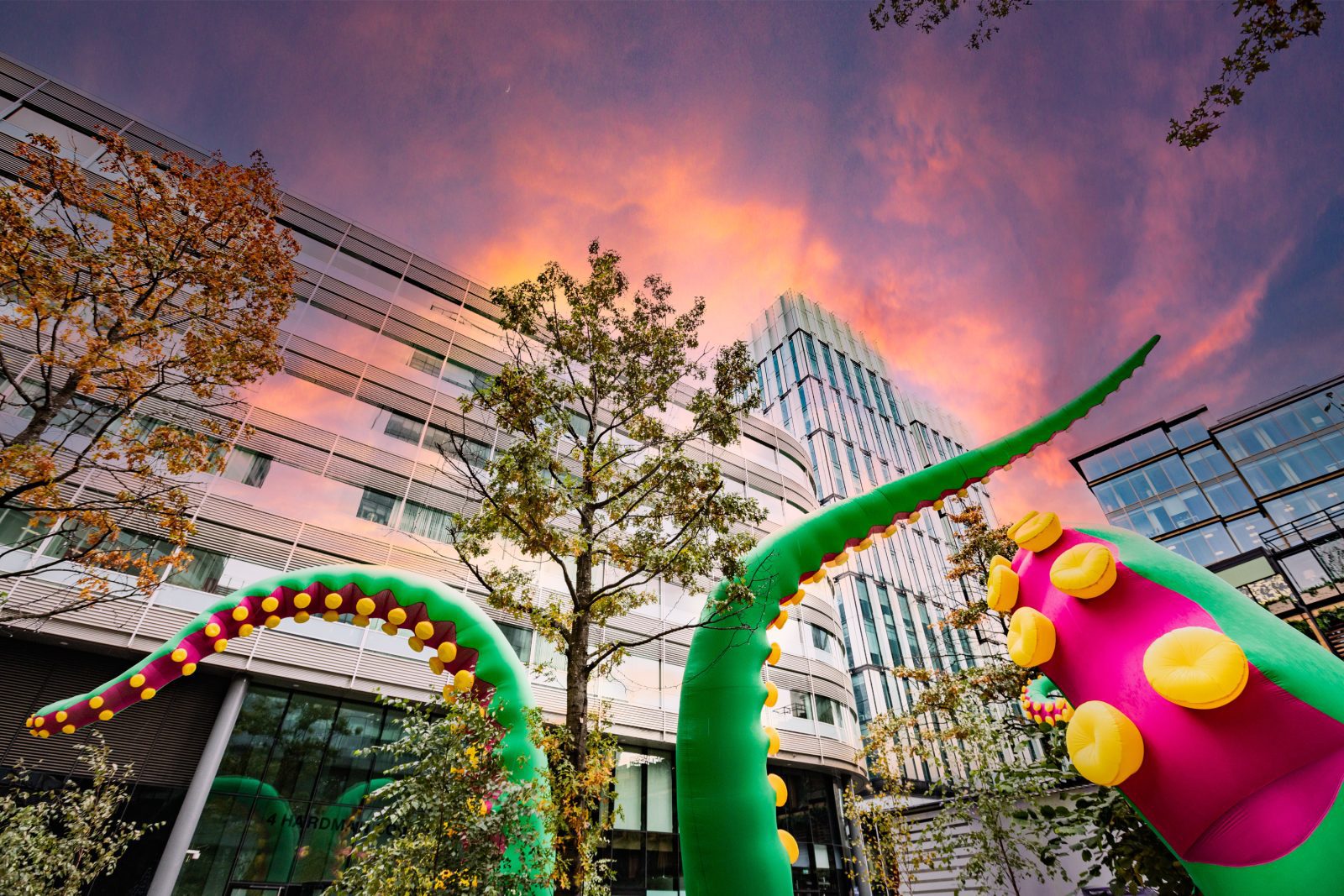 Giant monsters with hanging tentacles, fanged teeth, and bloodshot eyes will begin to take over the rooftops of Manchester this week, as the city readies itself for the start of the spooky season.
The monsters will return for their fifth year, looming down from their towers at us and bringing a distinctly ghostly flair to the city centre as part of the annual Halloween in the City celebrations.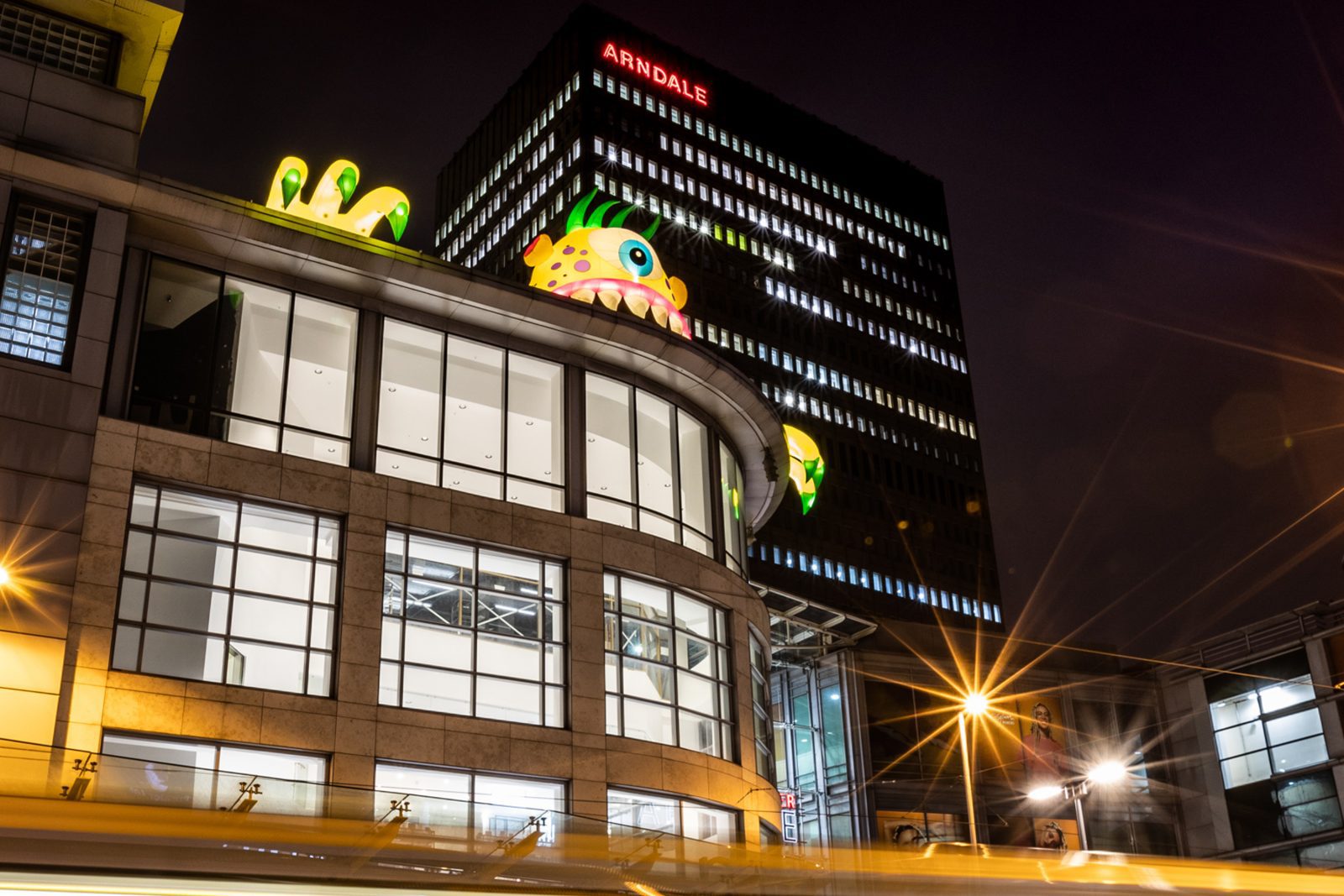 Going on display at eleven different locations around Manchester, the giant monsters will start to appear from this week – with more due to pop up on the ground over the Halloween weekend itself.
Dotted across the city, you'll be able to find them at various spots like KAMPUS, Selfridges, the Manchester Arndale, Great Northern Warehouse, Printworks and The Royal Exchange Manchester.
There'll also be more appearing in Spinningfields and at the 'spooktacular' Cathedral Gardens Ice Rink, with two more popping up on the ground outside Zara and on Exchange Square on 30 and 31 October.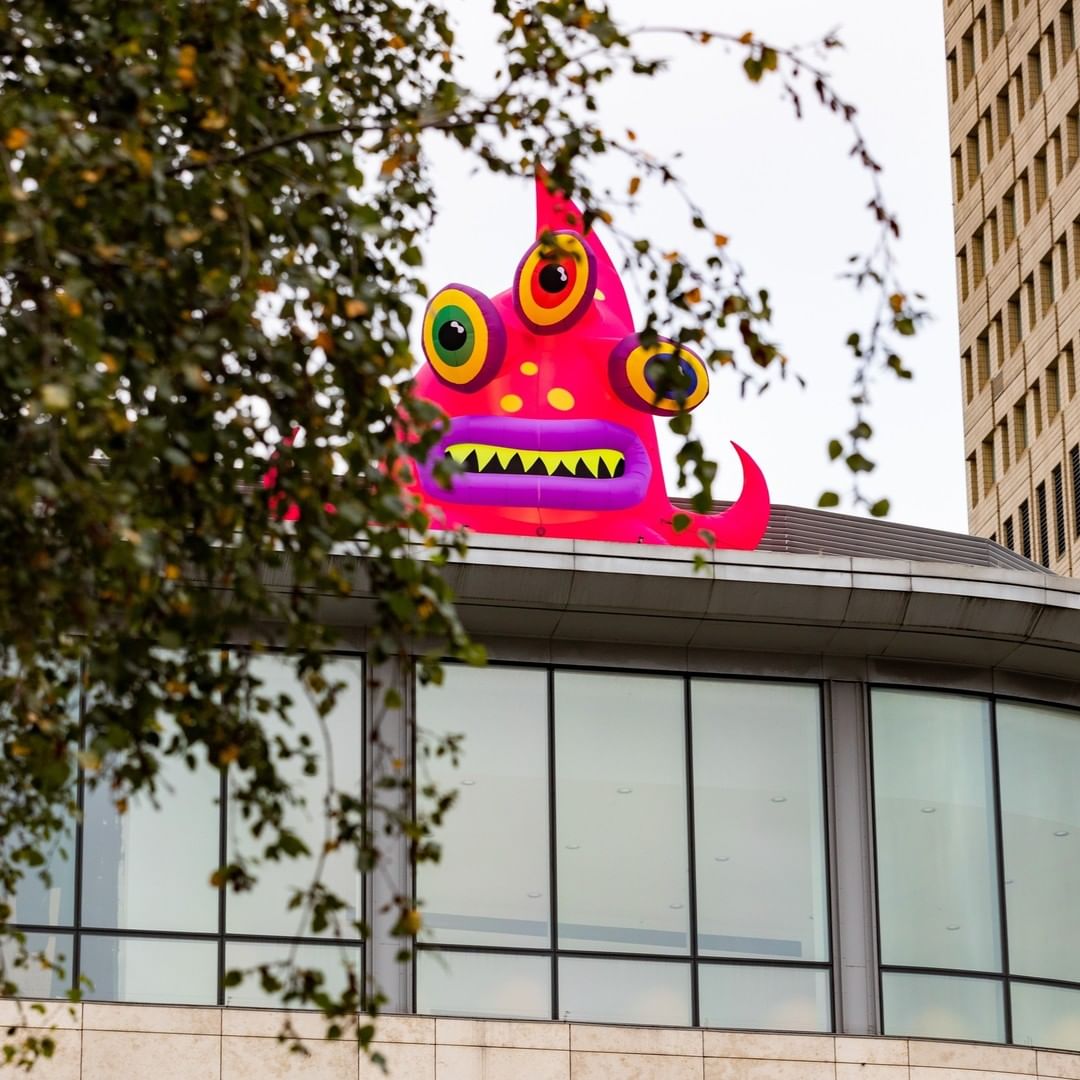 After half a decade in the city, Halloween in the City festival has firmly established itself as one of the biggest in the country.
Organised by Manchester Business Improvement Distict (BID), the monsters are just the tip of the iceberg as the festival prepares to bring a host of events together over the Halloween weekend.
Think a welcome procession of roaming monsters, a monster carnival, top monster bands,
monster DJs, a monstrous photo trail across the city and even some looming monsters at Cathedral Gardens' Halloween outdoor ice skating rink.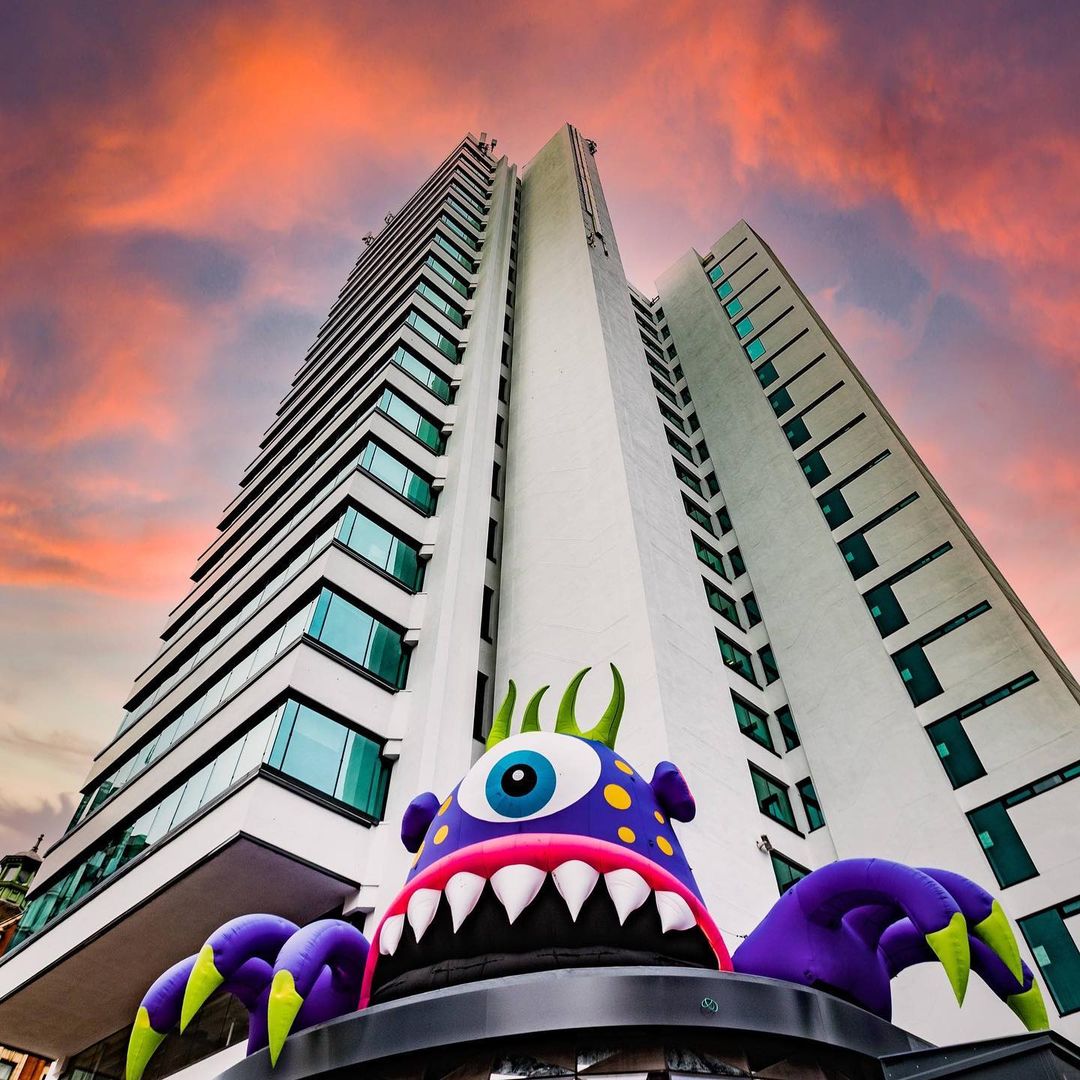 Read on for a full breakdown of everything that's taking place over the Halloween in the City weekender this year.
A 'monsters welcome' procession
Walk The Plank, who also create the annual Manchester Day parade, are putting on a crazy procession of monster puppets, stilt walkers and a five-piece band across the Halloween weekend – and everyone is invited.
Find out more here.
Dr Mancenstien's Castle and Gardens
Visit the home of Manchester's mad-for-it scientist, Dr. Mancenstein, encountering dragons, giant marauding crows, Mr Arsenic the castle butler and eerie groundskeepers along the way whilst dodging the man-eating plants.
Free to attend, her garden and cemetery is also home to a menagerie of creepy characters.
Find out more here.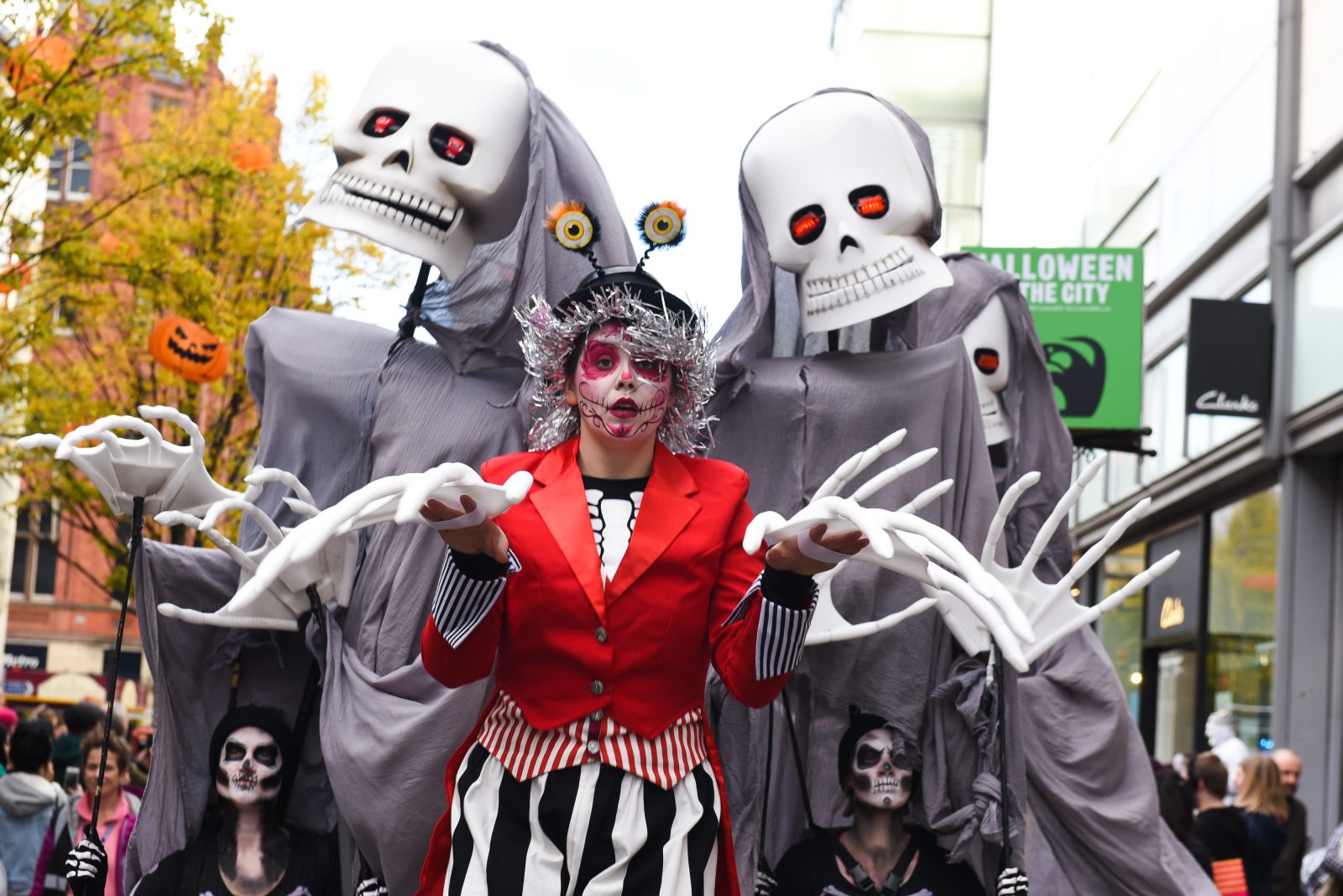 The Monster Lab
Get up close and personal with giant monster Scary Gary at this year's Monster Lab, located in Exchange Square. You can also make your own slime at the Monster Slime School and create your own mini monsters to take home.
Dr Mancenstein's radioactive lab assistant will be on hand to help with all your weird and wonderful experiments.
A carnival of monsters 'freakshow'
Billed as a 'family-friendly freakshow', New Cathedral street will be transformed for spooky season with roaming circus monsters, sideshow stalls, a kids' carousel and a traditional helter-skelter.
You can also get up close and personal with the inflatable monster, Creepy Annie.
Find out more here.
A trail of spooky photo opportunities across the city
Discover eight different spooky backdrops scattered across the city, ranging from a 'monster invasion' Manchester skyline, to depictions of the Grimm Reaper, aliens, zombies, the marshmallow man, dragons and creepy castle gates.
There will also be backdrops featuring Cbeebies and CBBC characters – perfect for the little ones.
Find out more here.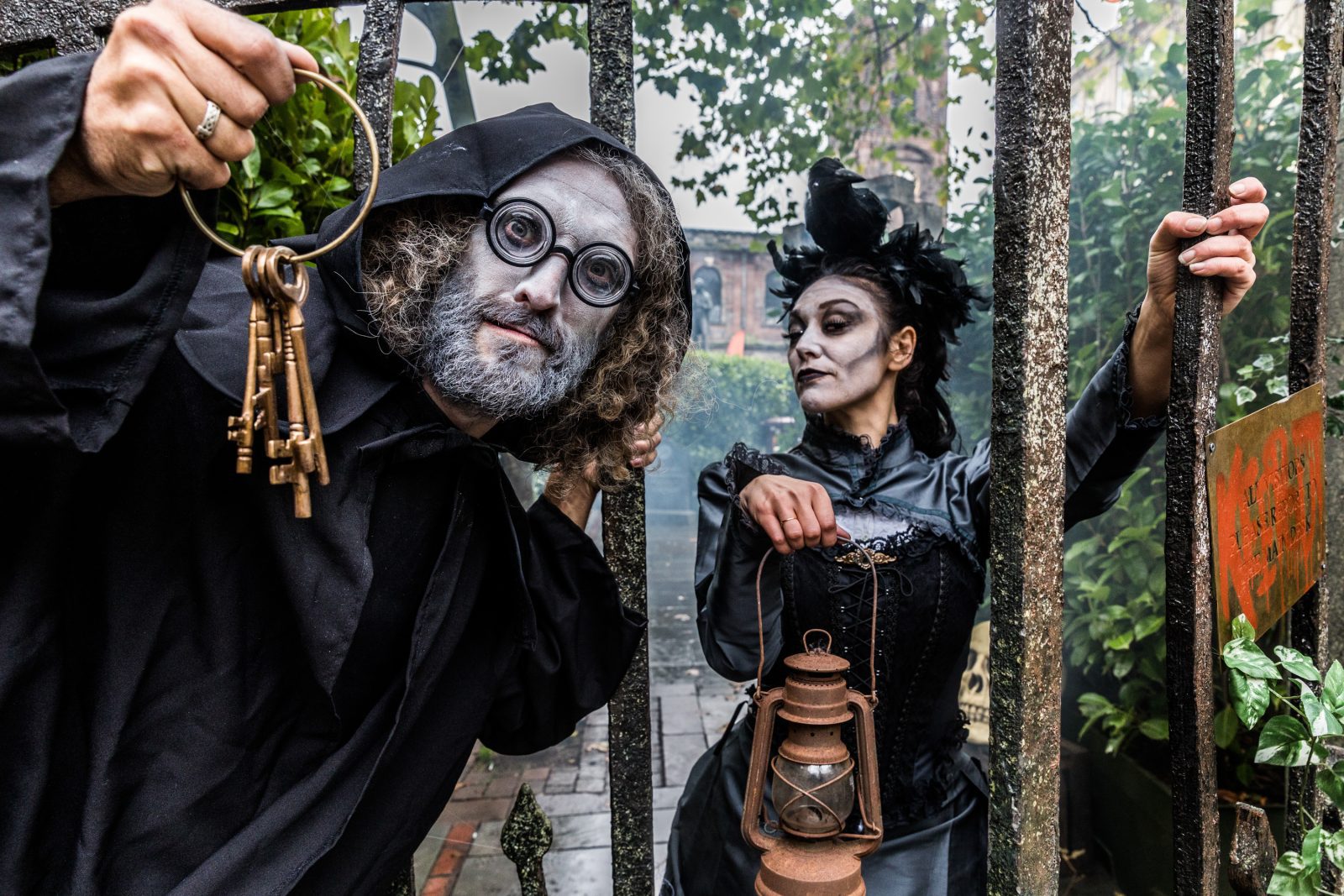 Two giant magpie puppets stalking the streets
Known as 'The Keeper's Nests' these giant magpie puppets draw inspiration from the rhyme "One for sorrow, two for joy, three for a girl and four for a boy, five for silver, six for gold, seven for a secret never to be told…".
The pair will stalk the streets at a height, looking down from their rickety nests in search of secrets.
Find out more here.
A monster DJ truck, featuring DJ Ghostman
DJ Ghostman isn't the first selector to hide his identity, but he might be the first to do so with a bed sheet. Find him playing a host of Halloween hits and monster bops from the Monster DJ Truck on Market Street across Halloween weekend.
Find out more here.
___
Don't forget to follow the fun over on Halloween in the City's socials too – Facebook, Twitter, and Instagram.
Featured Image – CityCo / Manchester BID