What's On
Great Northern's giant sandpit is back and it's got some brand new features
The giant sandpit and free family-friendly play area has reopened just in time for the school summer holidays.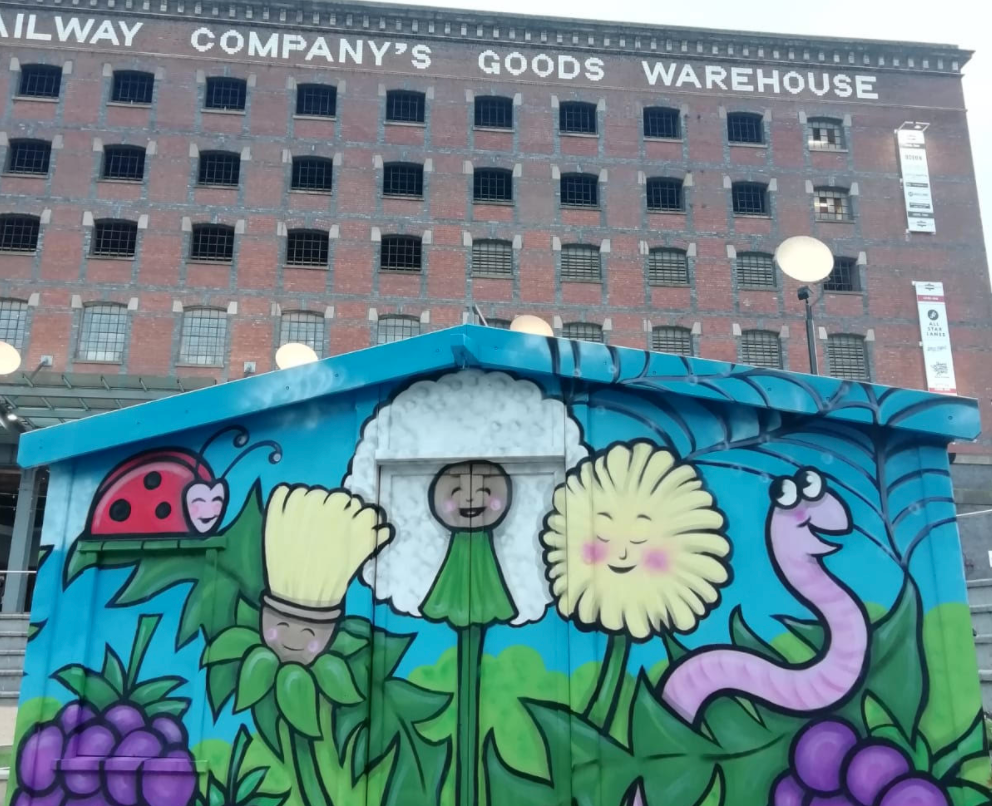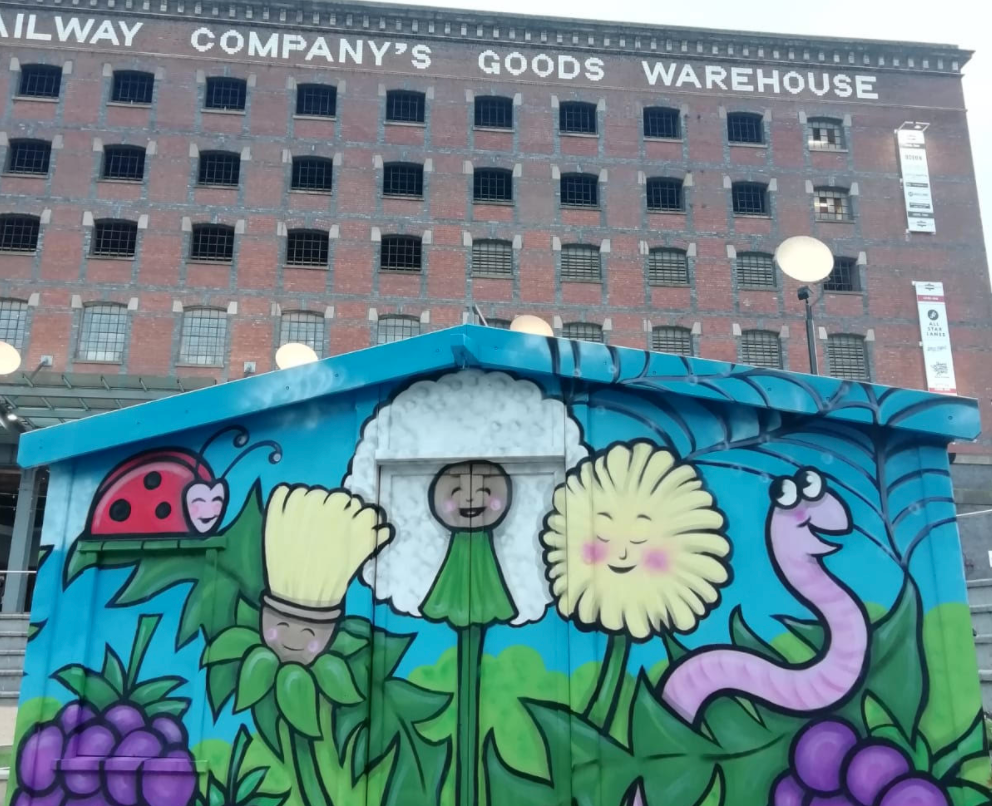 Great Northern has reopened its giant sandpit and free family-friendly play area just in time for the school summer holidays.
Looking to get the children out of the house and to engage in some fun, creative play now that home schooling is done, dusted and out of the way?
Well you're in luck because the Great Northern Warehouse's iconic amphitheatre has reopened its newly redesigned playhouse and ever popular giant sandpit this week for families to enjoy throughout the summer.
Open play spaces that are free and family friendly can be tricky to come across when you're in the heart of a city centre, which is why the Great Northern community is key as the amphitheatre is solely dedicated to providing a fun space for kids to play and let their imagination run wild while parents and guardians relax.
Bringing a new pop of colour to the outdoor space, the playhouse has been totally redecorated by Manchester street artist, Moze. With a combination of colourful fruits and flowers, the vibrant exterior is now perfect to brighten up any dull day in the city.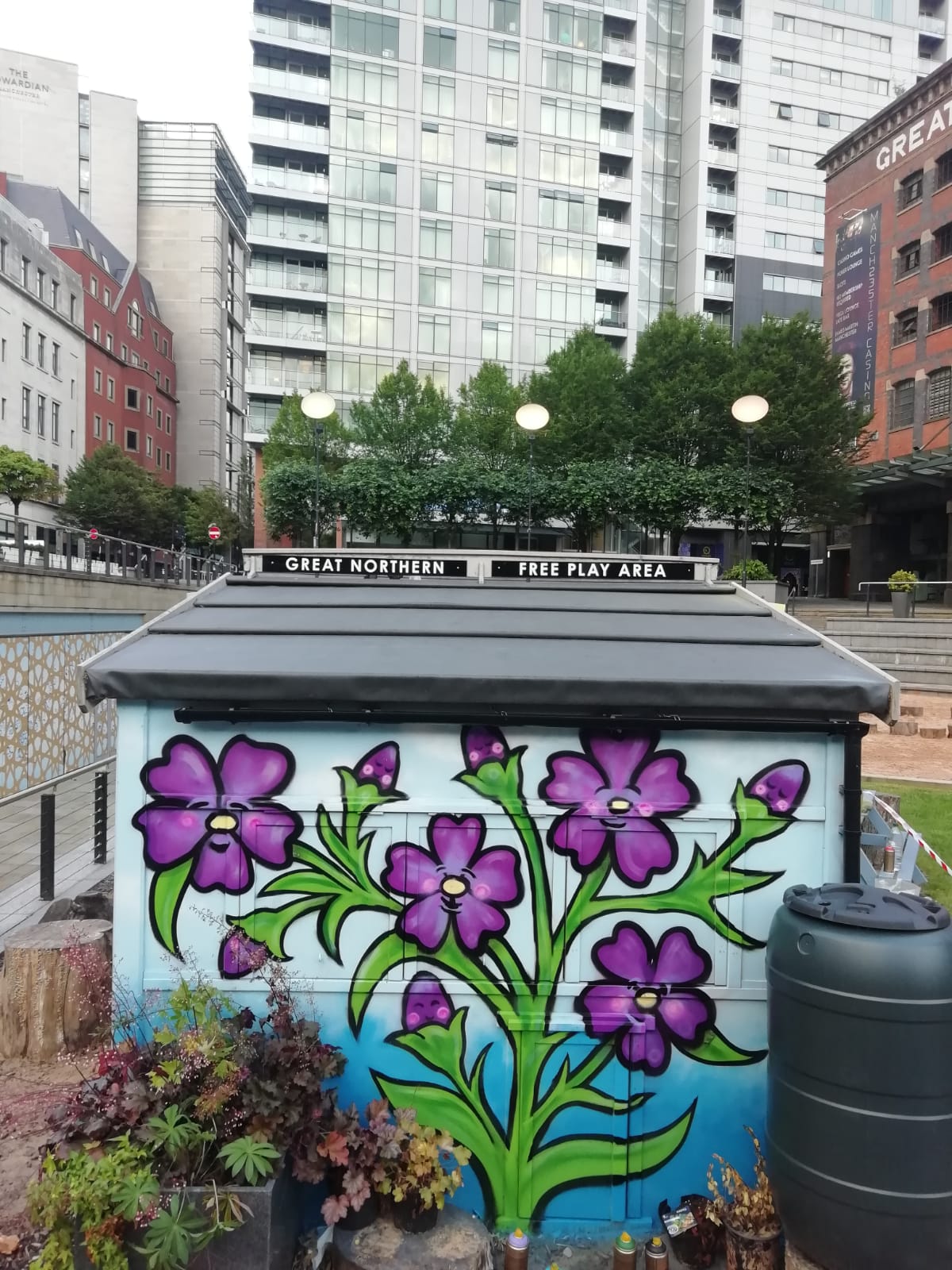 The playhouse is COVID-safe for children however, the books and small toys have been removed to prevent unnecessary contact for now.
The ever-popular giant sandpit will be open for children to play in and enjoy, but once again, in the name of safety, the sand toys will not be be put out, so you are advised to bring your own.
To allow families the chance to sit and enjoy an afternoon together in the sun, colourful picnic benches are situated in the amphitheatre, or if you book in advance, you can visit one of the recently reopened café's or restaurants at Great Northern, including Almost Famous, All Star Lanes, Evuna and more.
Mark Schofield, Centre Director at Great Northern, said: "We are proud to provide an outdoor space in the community for families to enjoy."
"You can never count on the weather here in Manchester, but when it is sunny we know that young families count on free spaces like this for children to play in. It's been a tough few months for everybody having to stay indoors, but now that summer is here we hope that visitors will be able to make the most of our sandpit and playhouse, as well as visit some of our amazing bars and restaurants which also recently reopened."
As with all public spaces, COVID-safety measures are in place across the entire Great Northern side and these include the usual careful management of the sandpit, as well as one way systems and cashless payments for many brands.
For more information and bookings, visit the Great Northern website here.