City Centre
Manchester's beautiful new hotel The Alan is giving away hundreds of rooms for £1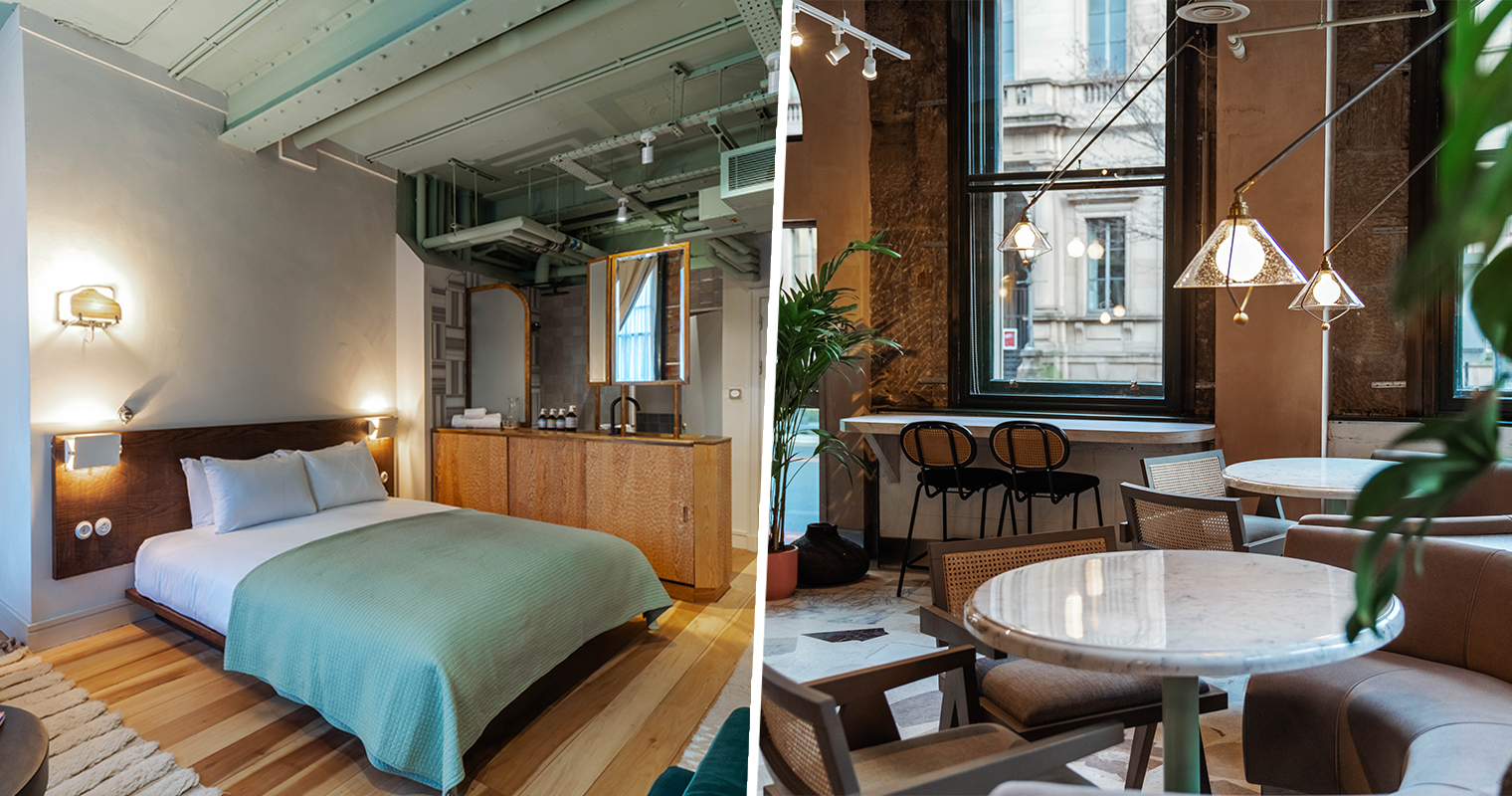 The Alan, one of Manchester's newest hotels, is giving away hundreds of rooms for just £1.
The hospitality newcomer has transformed the old Princess Street Hotel into a design-led space that blends the building's existing industrial details with luxury touches like marble and velvet.
The striking six-storey hotel has a bar and restaurant on the ground floor, with an open kitchen and pop-up event space.
There are 137 rooms at The Alan, ranging in size from 'the standard' to the Alan Suites. Each one features high ceilings, warm textures and shades of blush pink, sage green and taupe.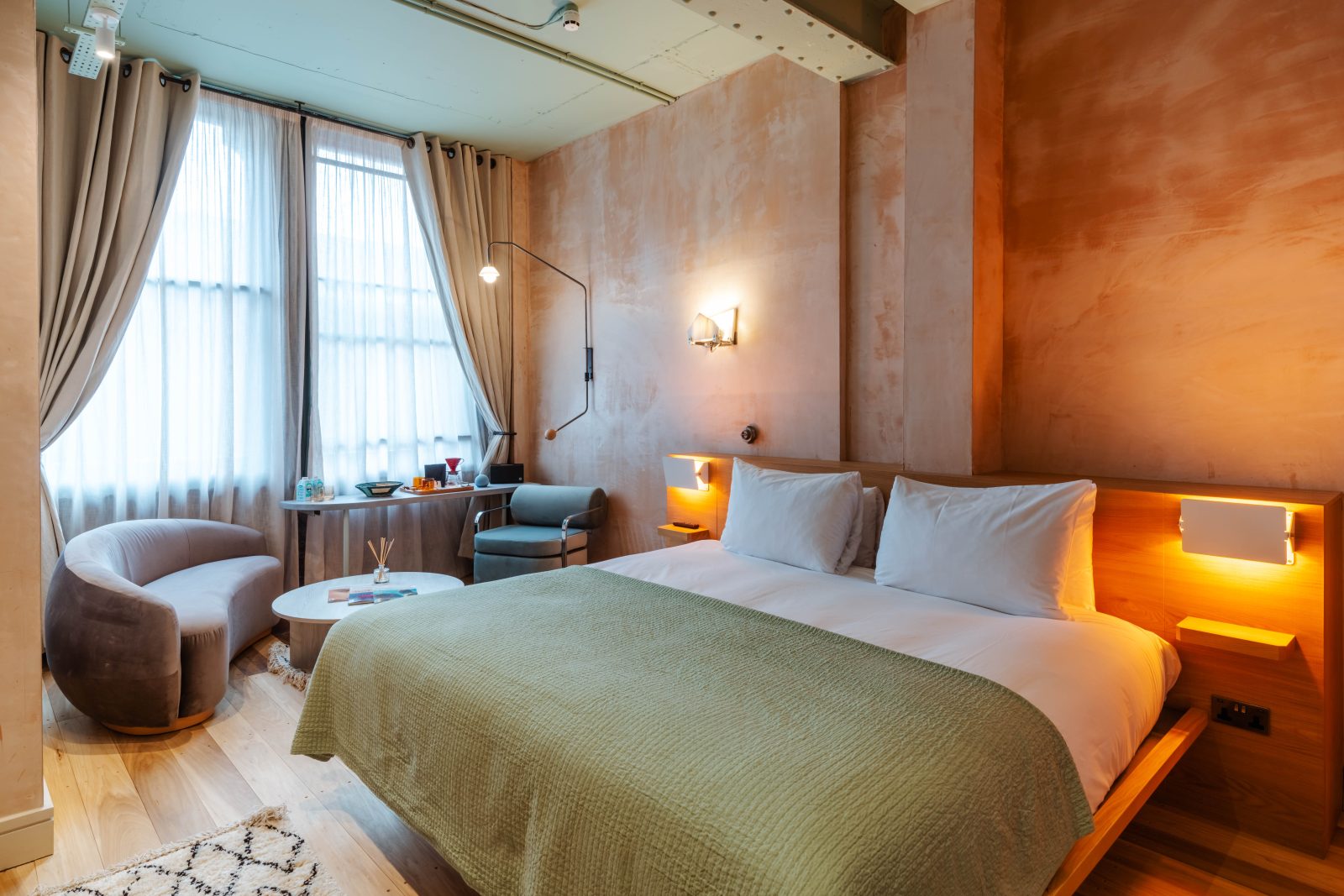 Every room comes with an Emperor-sized bed, 200 thread Egyptian cotton bedding, 50″ Samsung Smart TVs with Google Chromecast, fast WiFi and Audio Pro Bluetooth speakers.
And now, to give Mancs a chance to experience the building's makeover, The Alan will be giving away overnight stays for just £1.
There'll be 365 rooms up for grabs for a quid – to enter, all you need to do is sign up to The Alan's newsletter to be entered into the raffle.
The winners of the raffle will be chosen on Friday 15 April, and sent details of how to book their £1 room.
The Alan opened back in February, showing off a beautiful new interior, including a huge patchwork floor in the lobby made up of different slabs of marble.
Interior design agency Red Deer, which worked on the project, said it wants to 'counter-act the wastefulness of the construction industry, creating intriguing touchpoints that celebrate the inherent value found in old materials that may be classed by some as 'defective' or 'broken''.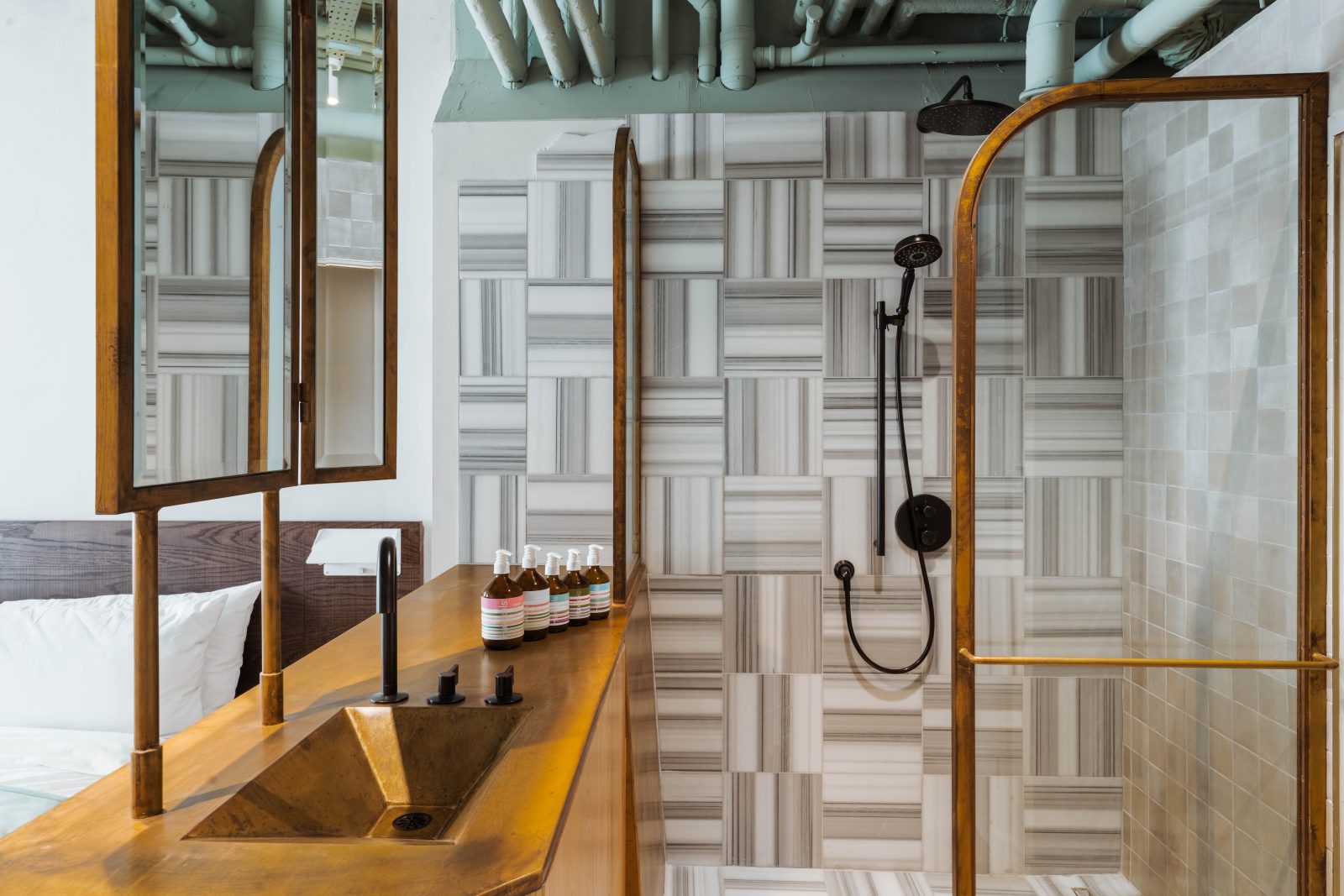 The Alan is championing local businesses in both its rooms and its communal spaces, with Ancoats Coffee Co and Bohea Teas stocked in the rooms and Pomona Island and Cloudwater beers behind the bar.
Its new restaurant and bar space serves an all-day seasonal menu, headed up by Iain Thomas, formerly of the Edinburgh Castle.
Read more: The beautiful Peak District cave that's being turned into a cinema this spring
Iain has worked in kitchens since he was 16 and will use some ingredients from his own allotment in his menu, which features dishes like Cheshire beef tartare with confit egg yolk, salt-baked celeriac, and lamb fat cabbage.
The Butcher's Quarter provides the meat for the larger plates, from grass-fed sirloin steaks to free-range pork and Gatehouse Farm lamb chops.
You can sign up to be in with a chance of winning one of 365 rooms for £1 at thealanhotel.com/365rooms.
Featured image: Supplied