What's On
'One-of-a-kind' charity firewalk event to return to Manchester city centre later this year
Daredevil Mancs are "brave soles" are being encouraged to sign up.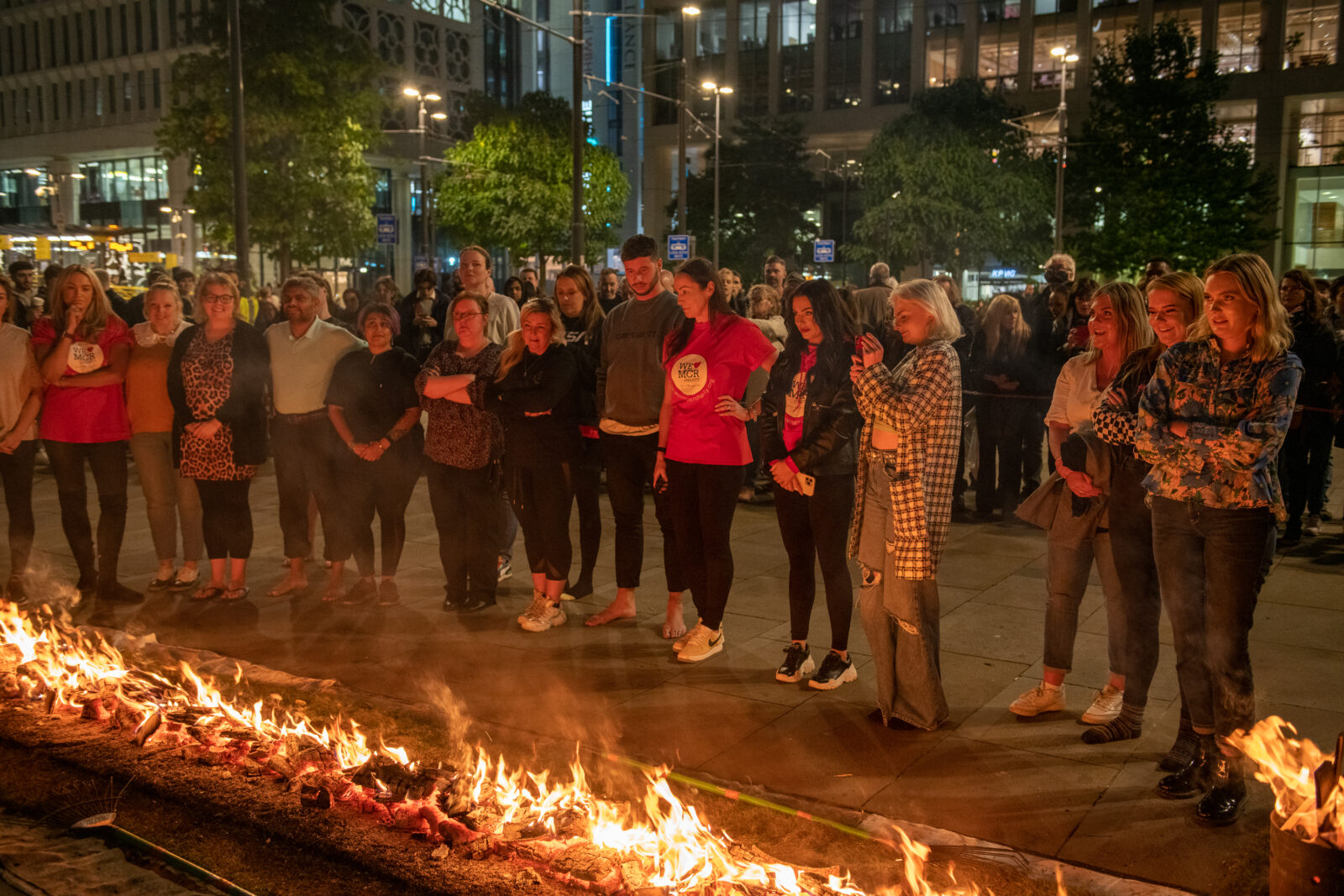 One of Manchester's most iconic charities is bringing back its most iconic fundraising challenge.
After We Love MCR Charity went on to make history back in 2021 with what was the first – and what it thought at the time was "probably the last" – firewalk on St Peter's Square in the heart of Manchester city centre, the organisation has now confirmed its bringing the "one-of-a-kind" event back for more in just a couple of months time.
After all, when more than £15,000 was raised for the charity's vital work supporting Manchester communities last year, then why not go for round two?
And if having 50 "brave soles" walk over 700-degree hot coals with dozens of spectators cheering them on wasn't impressive enough last time round, this year, the We Love MCR Sponsored Firewalk is set to be bigger and better than ever before.
That's because the charity's upping the stakes by putting on not one, but two, lanes of fire for walkers to conquer – if they're brave enough, that is.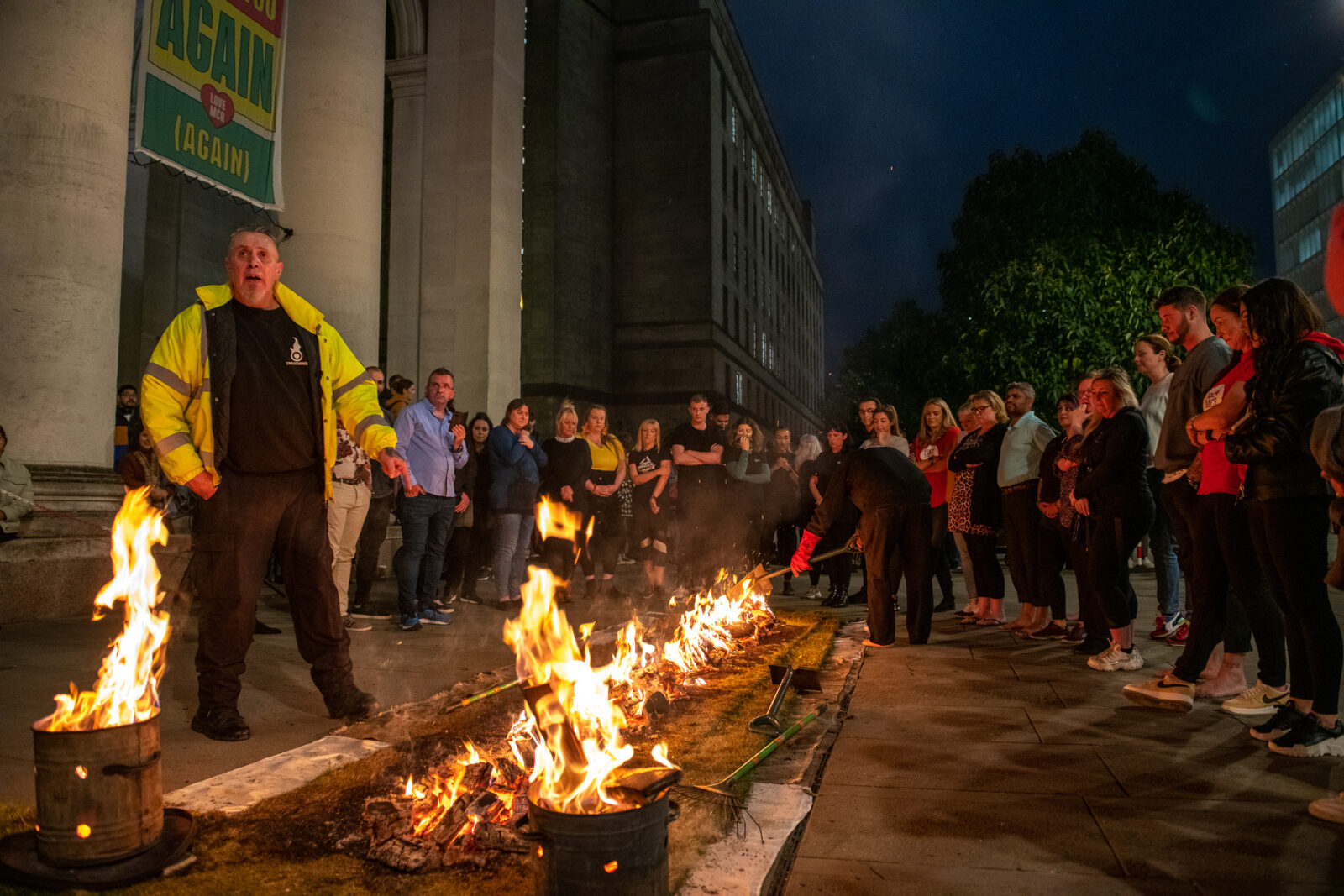 Part of an ongoing series of 'mind-over-matter' challenges, this isn't the first time We Love MCR Charity has turned heads and raised eyebrows with its fundraising missions as of late, as over the last 18 months, the charity has persuaded hundreds to complete Manchester's longest-ever abseil off a 22-storey tower block, and even take an ice-cold dip in Sale Water Park.
With the Firewalk set to make its grand return to the city centre on Thursday 2 November, Mancs are now being encouraged to, quite literally, "step out of their comfort zone" and onto hot coals, as sign-ups are now open.
With specialist training provided for all participants, just like last year, places for this exclusive event are limited to 100 sign-ups on a 'first-come first-serve' basis, with a 16+ age limit, and an entry fee of £20 to cover expert provider costs.
Firewalkers are also asked to set a minimum sponsorship target of £200.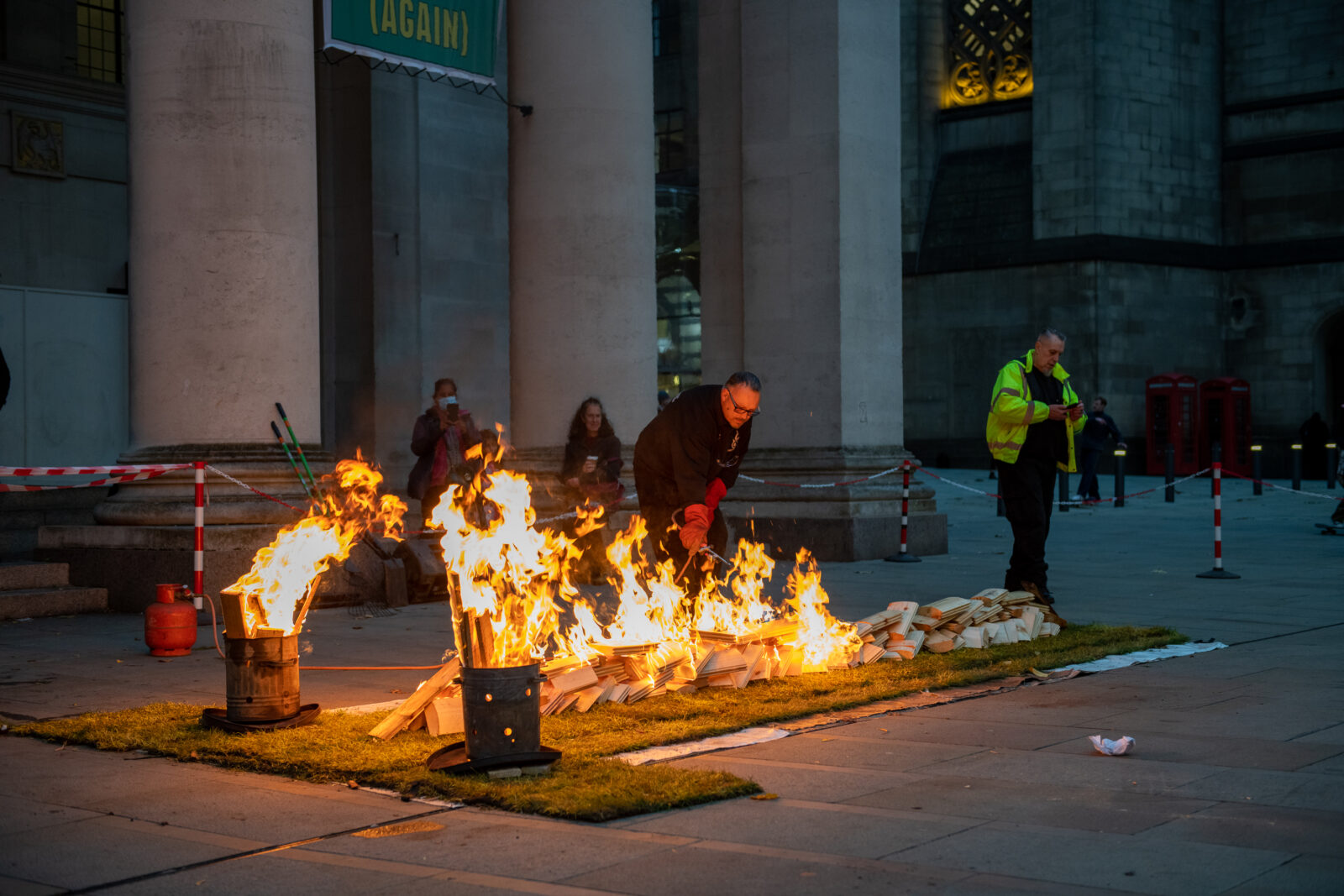 "I wasn't quite sure what I was letting myself in for," admitted 2021's top firewalking fundraiser, Ruth Denton, "But I can honestly say the We Love MCR Firewalk has been one of the best things I've done in a long time and I'd encourage anyone looking for a challenge to sign up.
"It's amazing to think I've raised so much money for such an amazing charity, and I have witnessed first-hand the amazing work We Love MCR does."
Read more:
Fancy it then? Reckon you're up to the challenge?
Find out more and sign up here.
Featured Image – We Love MCR Charity