Trending
Here's what happened when 50 fundraisers walked on fire in St Peter's Square last night
The fearless firewalkers completed what they previously thought was impossible in aid of We Love MCR Charity.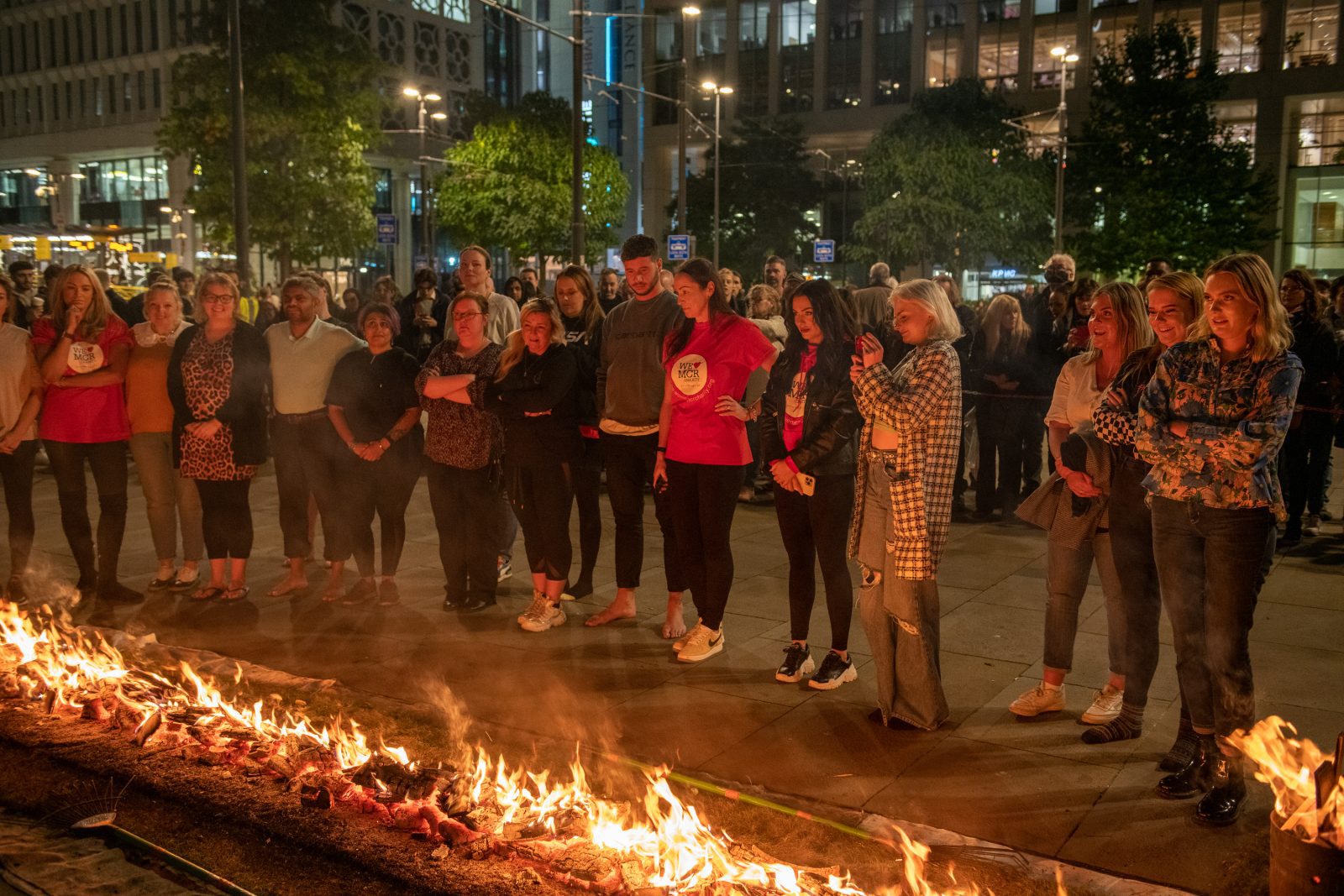 One of Manchester's best-known charities made history last night, with what was the first – and probably the last – firewalk on St Peter's Square.
It's been in the works for quite some time now, with the "brave souls" who signed-up being put through their paces to train for the occasion, but We Love MCR Charity's unique Manchester Firewalk Challenge finally happened in the heart of the city centre yesterday.
50 fearless firewalkers raised over £15,500 and counting for the iconic Mancunian charity by walking over 700-degree hot coals.
Against a backdrop of Manchester's Central Library and with a massive crowd cheering them on, each of the participants conquered their fears and completed what they previously thought was impossible.
Alongside those keen fundraisers who rose to the challenge for a very worthy cause, some familiar faces also braved the coals – including Deputy Lord Mayor of Manchester Cllr Donna Ludford, and influencer and TV personality Rosie Williams, who took part as an Ambassador for the Charity.
The Lord Mayor of Manchester and Chair of Trustees for the Charity Councillor Tommy Judge also got to oversee the drama of the night, and give the walkers a much-needed pep talk.
The brave walkers then undertook training from 30+ year firewalking veterans Time4Change.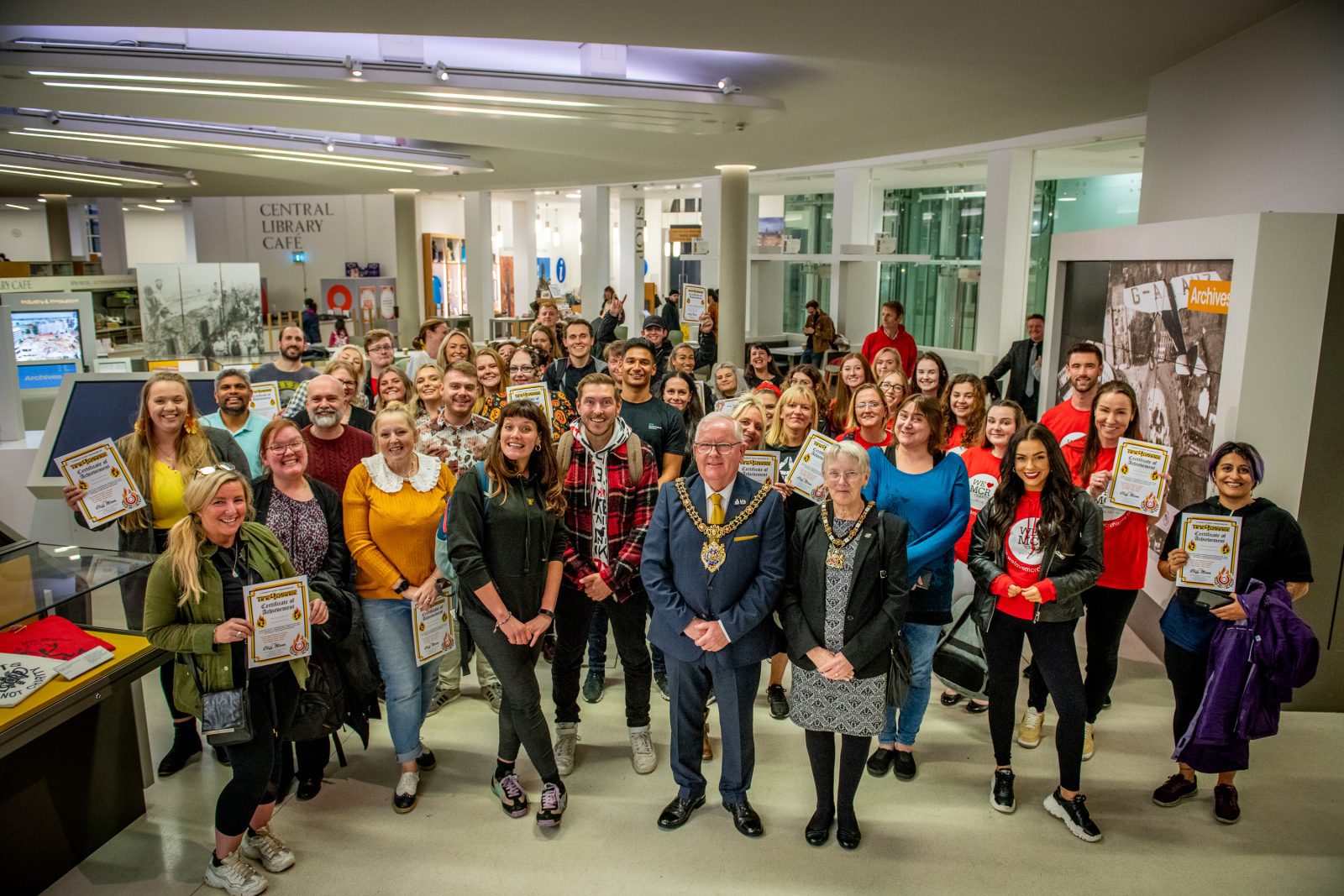 "This was our first fundraising event in two years, and what a way to return," said Ged Carter, Head of We Love MCR Charity.
"Congratulations to all walkers for showing incredible confidence on the coals, and exemplary fundraising by raising over £15,000 which will go directly to our work supporting Manchester's fantastic communities and ambitious young people."
We Love MCR Charity said that fundraising events like this are vital for its ongoing mission of supporting the city, especially after it distributed nearly £1 million last year through its COVID-19 Community Response Fund to over 300 community groups and charities, and touched the lives of over 50,000 Mancunians.
"That was an incredible buzz," said Rosie Williams, We Love MCR Charity's Ambassador.
"I overcame my fears to do something which sounds impossible, for a brilliant cause [and] I can't wait to hear what We Love MCR's next challenge will be in 2022."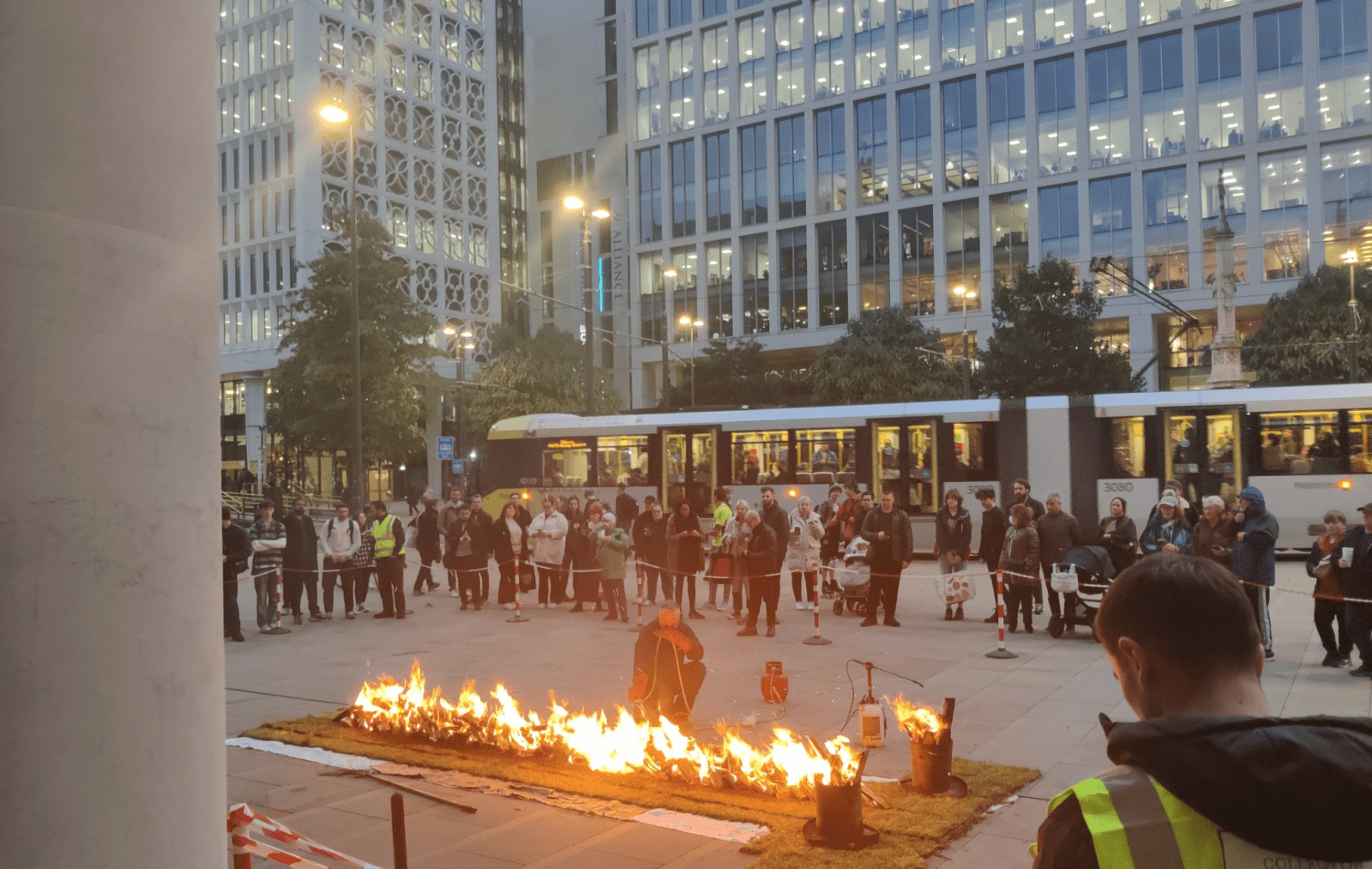 We Love MCR Charity's is currently supporting the people of this amazing city both through the Stronger Communities Fund – which awards grants to Manchester groups looking to improve community wellbeing – and also through its unique Manchester's Rising Stars Fund, which was launched this year to overcome financial barriers to success faced by young Mancunians.
Find more about fundraising for We Love MCR Charity in 2021 here.
Featured Image – We Love MCR Charity