What's On
Pong & Puck are hosting a bottomless drag bingo party at the end of this month
As well as bottomless drinks, plenty of pizza and a unique take on bingo, you'll also get to enjoy one of Manchester's most beloved drag acts.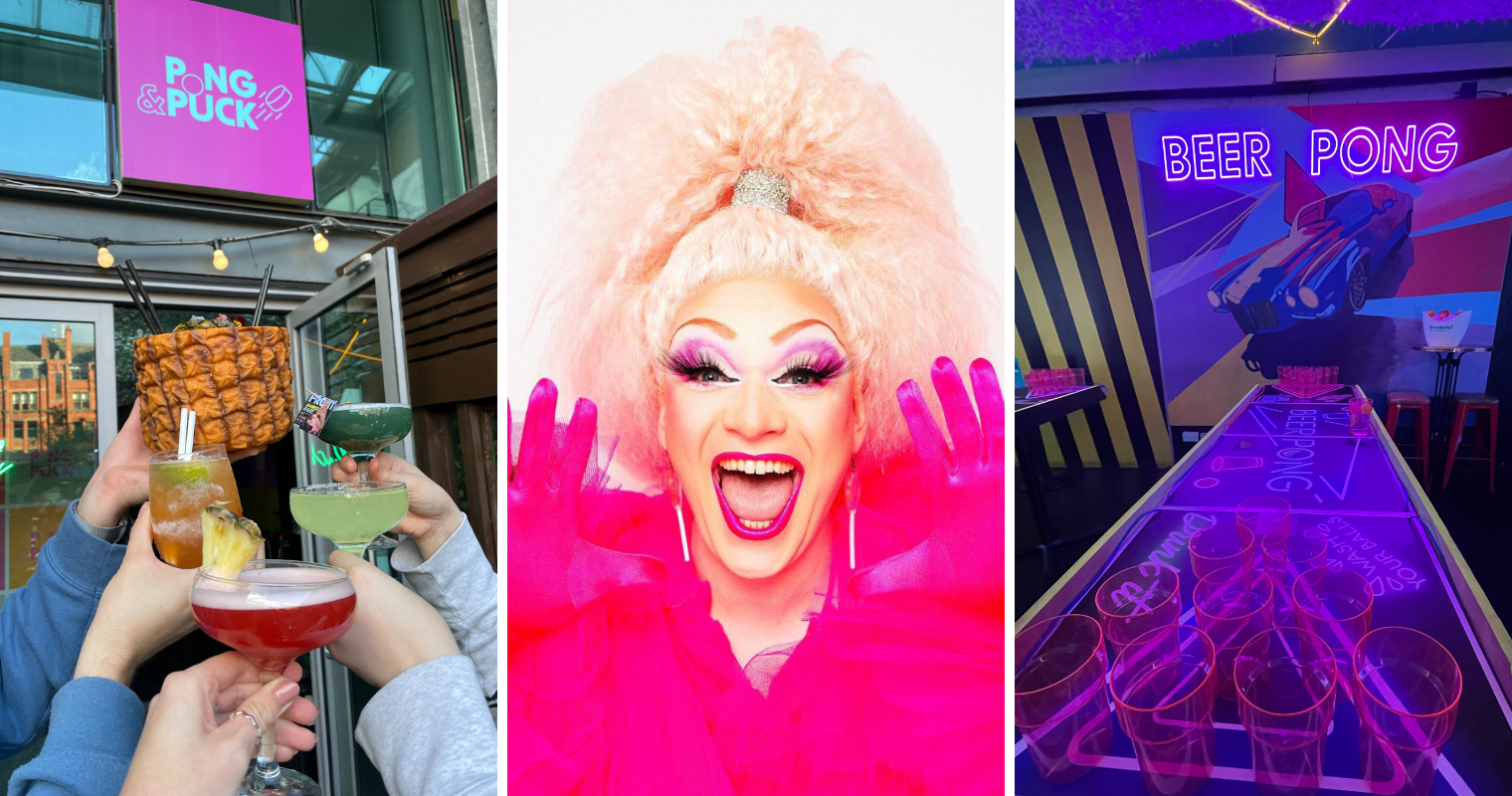 Pong & Puck has quickly become one of our favourites ever since it popped up in Deansgate and now the Great Northern spot is seriously upping its special events game.
Nearly a year on from their opening back in March, Pong & Puck is hosting its first-ever bingo night but it's not like any other: this one is a bottomless drag bingo party. Yes, you heard us right.
We know there's a lot to unpack in that sentence and we're sure you have plenty of questions but, lucky for you, that's what we're here for.
First things first, it's still the same game of bingo with prizes to play for and the rest of it, only this one comes with the added bonus of bottomless drinks, pizza, a comedy show; sing-offs, catwalks and more — all of which will be hosted by legendary Manchester drag queen and comedian, Miss Ginger Hunter.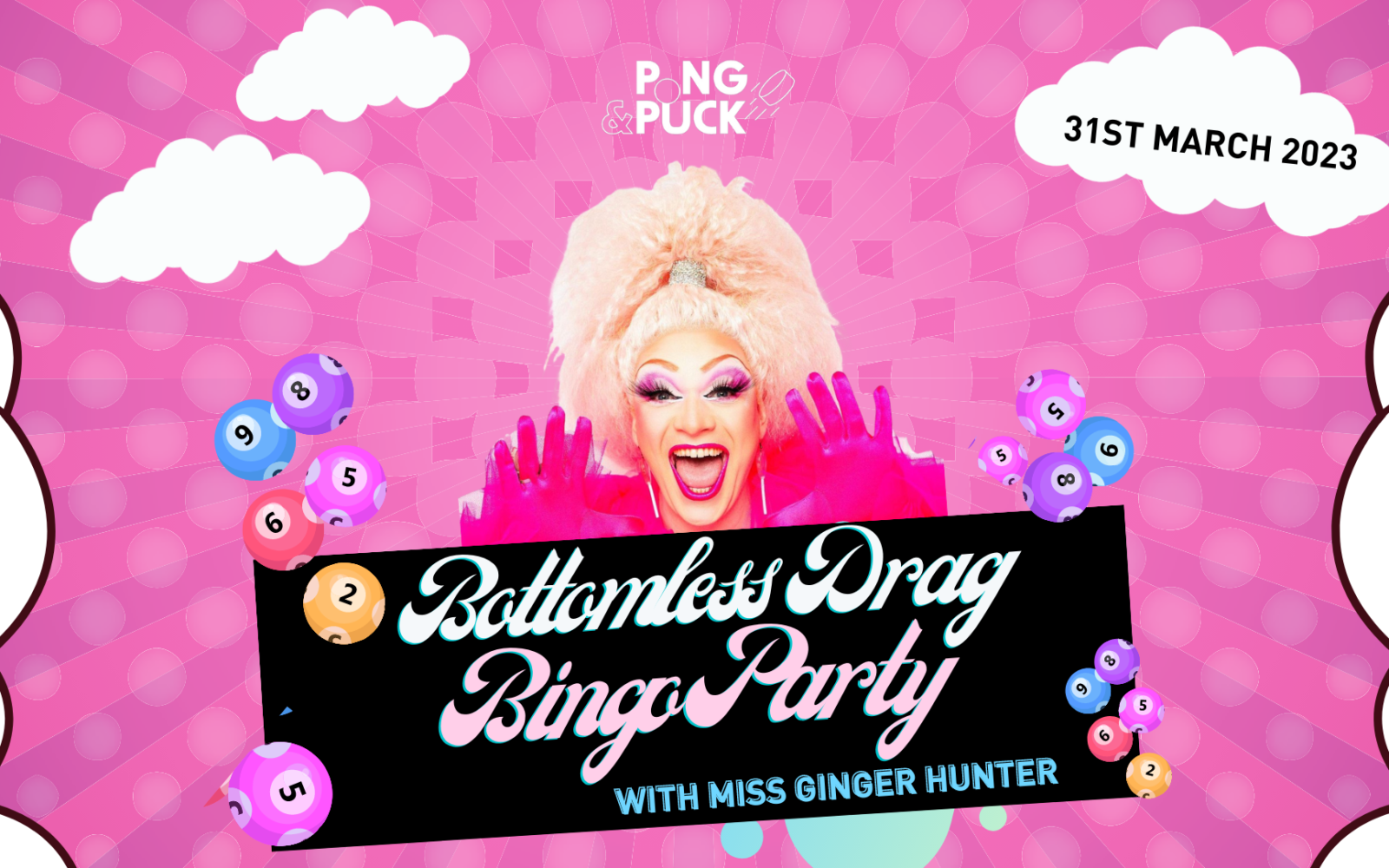 The Canal Street queen is a cult favourite not only in Manchester but the UK drag scene, in general, and is set to sashay her way to Great Northern Warehouse on Friday, 31 March.
As well as plenty of sass and style, you can expect big hair and even bigger prizes, not to mention stand-up and songs from Ginger herself and the ultimate queens of pop.
The prizes will range from bar tabs, free food and lots more that we obviously can't spoil for you — all you need to know is that it's going to be a bloody good laugh.
Starting from 7pm, you'll get a welcome drink on arrival, slices from a pizza of your choice and bottomless drinks including selected cocktails like the 'Holy Puck', 'WHAM! WHAM!' and the 'Simmer Down and Pucker Up' sharer.
Then, from 7:30 onwards, prepare for non-stop party vibes and action under Pong & Puck's lovely neon lights, all from just £40 per person.
Read more:
They're also one of several wonderful places showing the Six Nations in the city centre this month, with just two weeks of fixtures left to play in this year's tournament.
With casual sporting staples like table tennis, beer pong, shuffleboard and more all part of what makes this Pong & Puck so fun, not to mention the bottomless bingo party itself, there's a lot of fun to be had there this month.
You can book your tickets for the 31 March HERE and be sure to catch the rugby there if you get the chance.
We always have fun at this place:
For all the latest news, events and goings on in Greater Manchester, subscribe to The Manc newsletter HERE.
Featured Image — The Manc Group/Ginger Hunter (via Instagram)