Beloved Manchester brewery ShinDigger has announced it will be hosting one of its bouncing Session parties at the canalside neighbourhood Kampus this September.
The 'tropical garden' gathering will relaunch the ShinDigger Sessions events after a two-year hiatus – promising "good booze, food and leg shaking at sundown".
The party is also being held to celebrate the grand reopening of Little David Street near Kampus – which has been closed to the public for more than 20 years.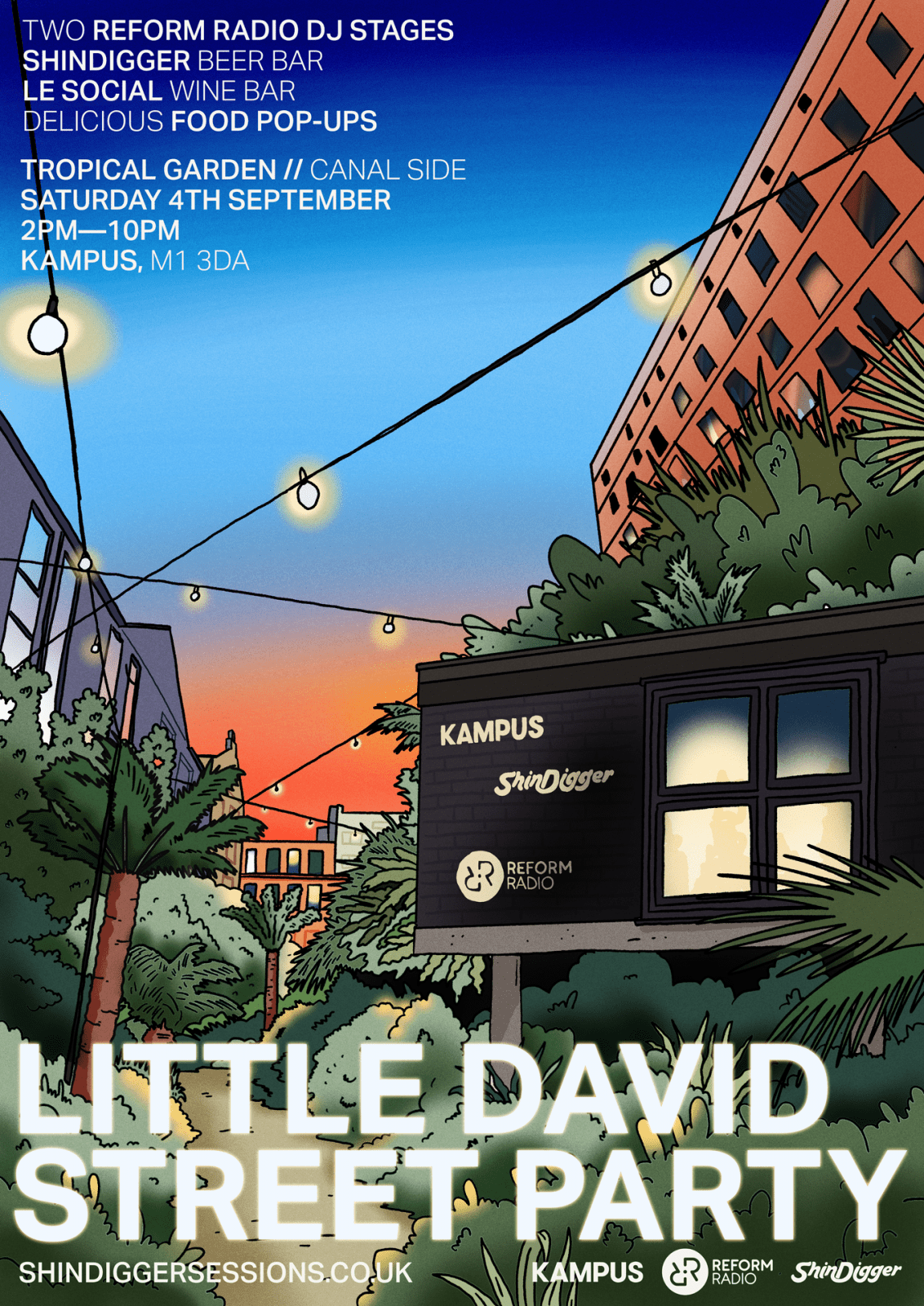 A ShinDigger bar will be on site for the evening – with temporary Kampus residents Le Social serving natural wine and premium cocktails.
There will also be some scran up for grabs from Birria Brothers tacos and flavours from the grill courtesy of TINE.
Local broadcasters and frequent ShinDigger collaborators Reform Radio will be curating a music lineup exclusively for the occasion.
ShinDigger – which began with two students selling home brews at house parties before turning into a juggernaut beer brand – branched out into a nationwide delivery service during the pandemic, dropping beers to doors around the UK.
The company has constantly been reinventing the wheel with new recipes ever since – producing a wide variety of flavours ranging from IPAs and sessions to stouts and boozy soda.
Kampus, a Capital & Centric development, has been playing host to independent Manc brands like ShinDigger since it opened to the public in April – with Common & Co, Nell's Pizza and General Store all securing residencies within the £250m neighbourhood.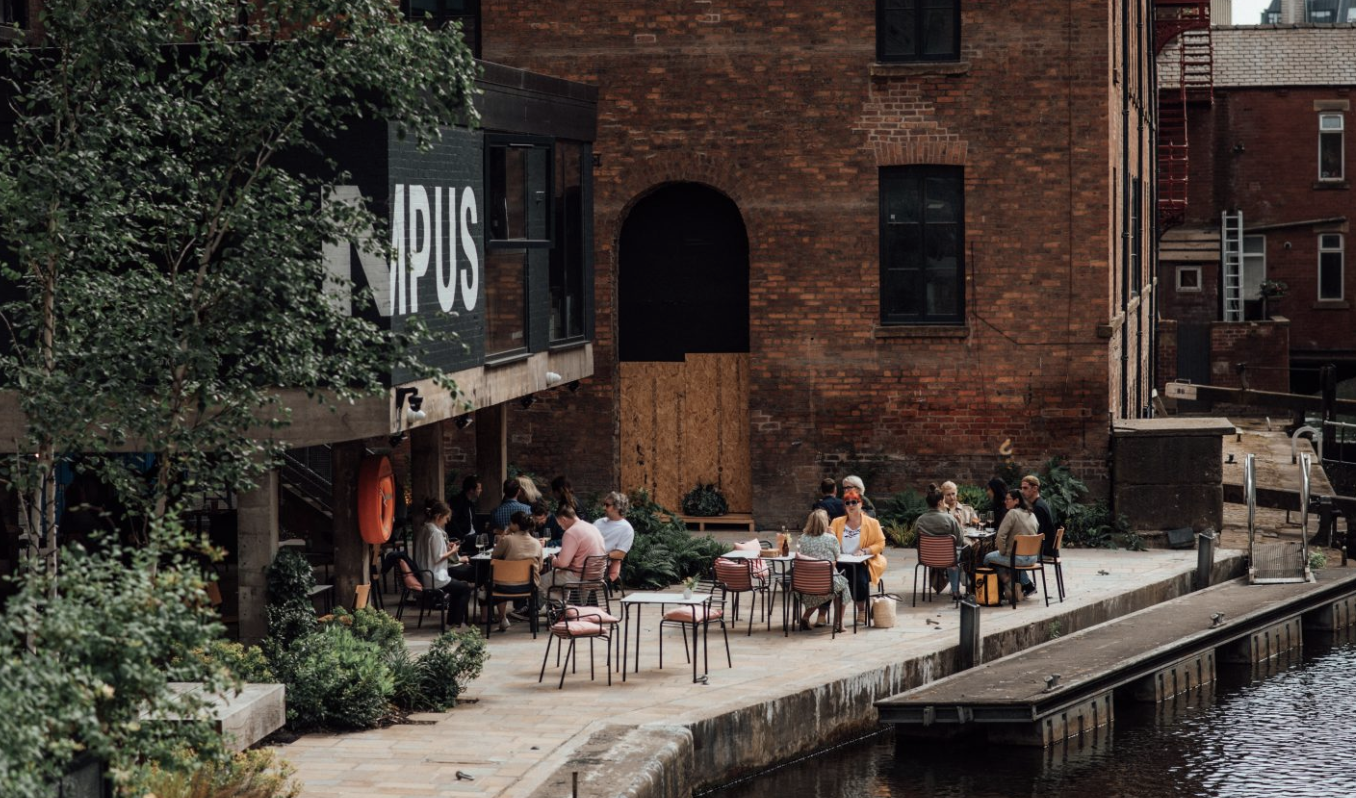 Positioned alongside Victorian shipping warehouses and a 1960s brutalist tower, the Kampus complex has steadily been working towards a vision of becoming a bustling community of bars, restaurants and shops – with events taking place within the compounds on a regular basis.
The ShinDigger Session party is pencilled in for September 4 from 2pm until 10pm – with tickets costing £5 for early birds and £7.50 for standard.
Tickets are available on the ShinDigger Sessions website.