Eats
ShinDigger: The 'Best Lockdown Delivery' service that drops fresh beer to your door in average time of 81 minutes
With Greater Manchester recent shift up to Tier 3 and the subsequent closure of 1,800 local pubs, people are turning back to beer delivery services - and Shindigger have three new brews ready just in time.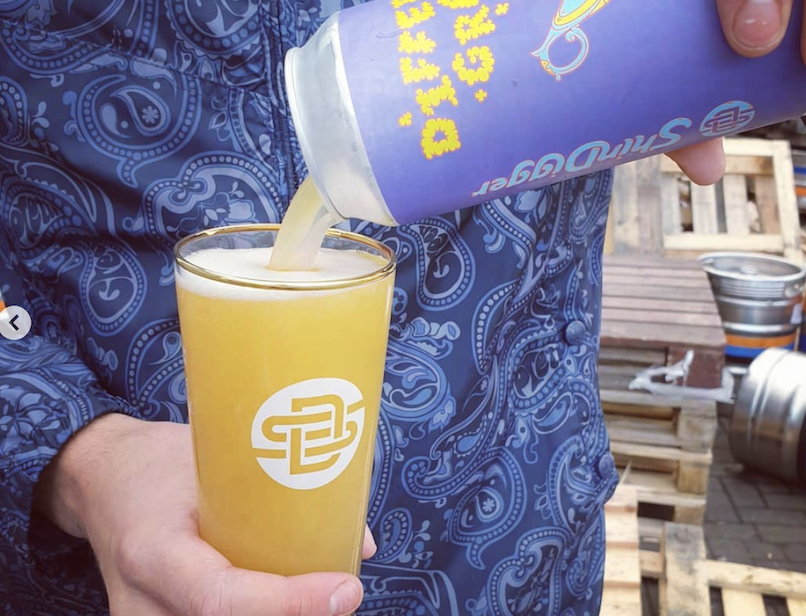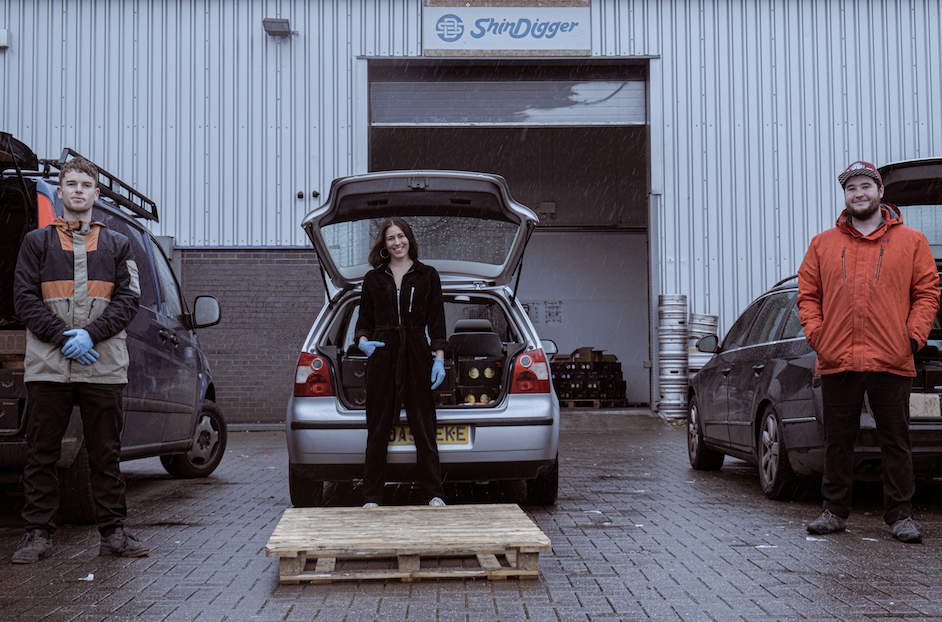 Seven months ago, breweries in Britain were left staring down the barrel.
Every single pub had locked their doors and pulled down the shutters, leaving hundreds of litres' worth of beer just stewing in warehouses all across the country.
The whole world was taking shelter – and there was no telling when it would be safe to come back out.
Local brewers, ShinDigger, suddenly had a tough decision to make.
Their main market had been temporarily wiped off the face of the planet, and whilst the obvious decision was to mothball, a number-crunching exercise revealed that going into hibernation would more likely harm than help their chances of survival.
So, ShinDigger found a new market instead. Home beer delivery.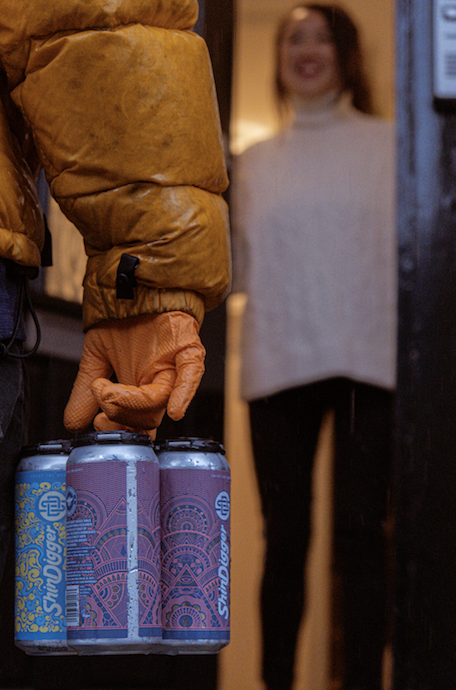 Whilst the pandemic dictated that pubs didn't need beer any more, residents definitely did.
This prompted ShinDigger's founders George Grant and Paul Delamere to flip their business model upside-down overnight.
They swapped kegs for cans and pubs for homes; taking their recipes out on the road in smaller containers as part of a brand new service they've called ShinDigger Live.
It's been a revelation – and the bigwigs have recognised it as such.
At the Manchester Food & Drink Awards 2020 – ShinDigger scooped the prize 'Best Lockdown Delivery Service' – and after temporary foray back into local bars, the brand is preparing to return the emphasis back to tins – with home delivery demand rising again after Manchester's move to Tier 3.
ShinDigger have enough drivers on the road and crates at the ready to guarantee delivery to any address inside the M60 within just three hours – but the most recent data shows customers are waiting an average time of just 81 minutes for cans to be dropped on their doorsteps.
The demand for ShinDigger has even stretched beyond Greater Manchester – with drivers now whisking beer to thirsty customers all over the UK.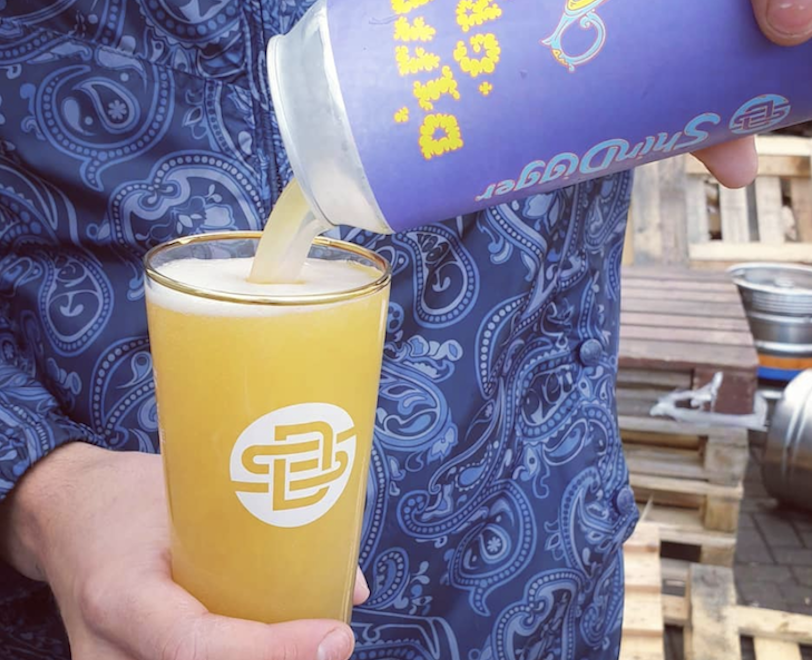 The region's move to 'very high' risk has brought about the closure of around 1,800 local pubs, meaning more residents are turning back to beer delivery services instead.
ShinDigger have released three new brews just in time, including:
Pio – a fruited sour with 100kg of each passion fruit and pineapple puree added to the fermentation tank, with founders comparing the tropical zing to a Haribo Tangfastic.
Different Gravy – Juicy hazy IPA that functions as an 'homage to the greatest condiment the world has ever seen'
La Vida Coco – rich desert stout with 120kg coconut and 20kg cocoa nibs, plus milk sugar.
Co-founder George said that the team has been working hard behind the scenes to develop the service ahead of winter, with ShinDigger constantly collaborating with other brands to come up with new recipes – investing in the latest tech to keep delivery times truncated.
"The product range has been extended with the addition of guest breweries and premium canned cocktails from Vacay," George explains.
"We've integrated a customer service AI chatbot on Facebook messenger and customers get alerted when their order is top of the queue and can GPS track their driver."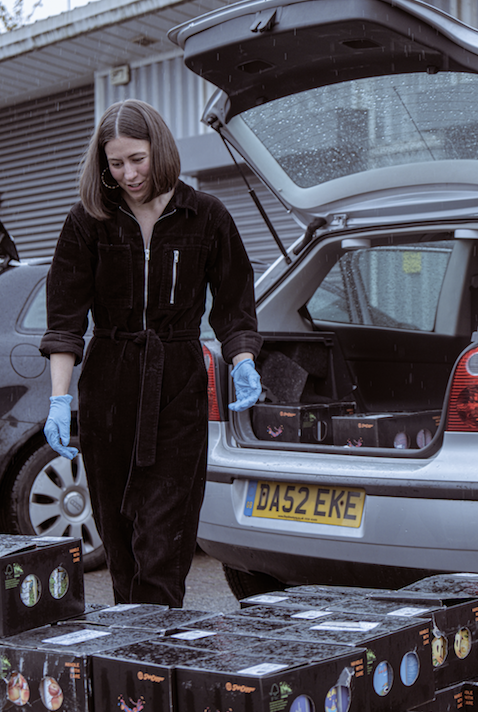 Over 9,000 customers have used ShinDigger's beer delivery service since lockdown.
The brewery has recruited dozens of drivers (and is advertising for more right now) – creating vital income for many freelancers / artists who previous work has been left high and dry by the pandemic.
They've even sent out free crates to students forced to isolate in halls following coronavirus outbreaks.
To view the ShinDigger menu, try the new cans, and book a delivery slot – head on over to their website ShinDigger Live.
It's going to be a tricky old winter, this. A good stock of beer is absolutely essential.