What's On
The best things to do in Greater Manchester this week | 18 – 24 July 2022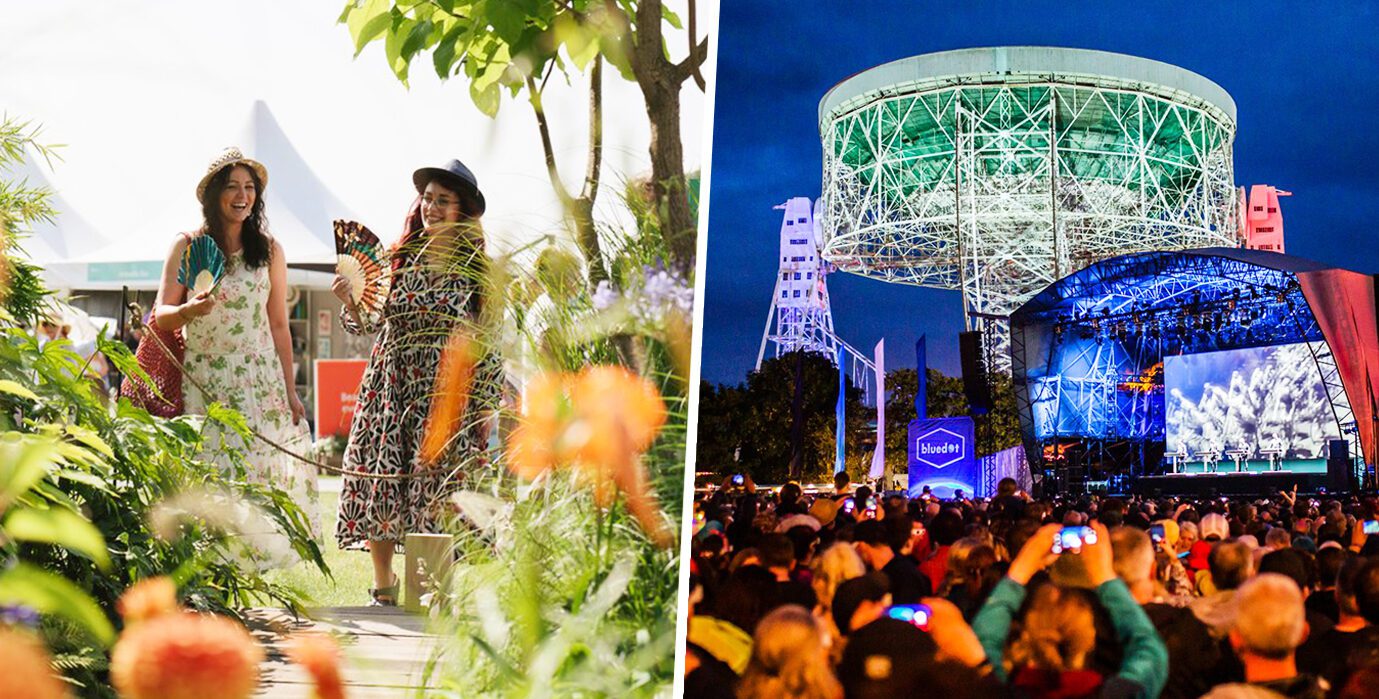 Another week of July means another week of summer in Greater Manchester.
The sun is shining, the temperatures have been soaring, and the events calendar is packed with plenty to be getting up to across the region once again this week, so we've cherry-picked a few of the best bits for another edition of our 'what's on' guide.
As always, some of the events we're going to mention are completely free, while others will set you back a few pounds, and many will need to be booked in advance.
Here's our top picks.
___
Crossing The Line: The Story of Women's Football
National Football Museum
Monday 18 July – onwards
The National Football Museum and Manchester City Council has launched a new exhibition dedicated to the history of the women's game.
Coinciding with the UEFA Women's Euro 2022 tournament, the new exhibition, Crossing the Line: The Story of Women's Football, chronicles the game's early growth, the effects of the FA's de facto 1921 ban, its survival and its resurgence in recent decades.
The exhibition is split into two halves, with the first half telling the story of the women's game up until the ban, from its nineteenth-century origins to the all-conquering Dick, Kerr Ladies, and the second half kicks off later in the summer, focusing on the present state of play within women's football, from the grassroots up to the professional game.
Find out more here.
___
Lakeside Dining Dome
Heaton Park
Monday 18 July – onwards
Afternoon tea fans can once again enjoy scones and finger sandwiches by the waterside as Heaton Park has reopened its lakeside dining domes for the summer.
The newly-refurbished domes are back to help us enjoy a bit of the al fresco experience this summer – no matter what the Manchester weather decides to do with itself.
Set in the midst of beautiful parkland, the refurbished domes will once again serve up a range of afternoon teas alongside a soon-to-be-launched summer evening picnic menu to help you make the most of the lighter evenings.
You can find out more and book tickets here.
___
Amazônia
Science and Industry Museum
Monday 18 July – onwards
A critically-acclaimed photography exhibition is currently in Manchester as part of its international tour.
In what is the first UK exhibition of this scale outside of London for over 20 years from the world-renowned Brazilian photographer Sebastião Salgado, the Science and Industry Museum has will welcomed Amazônia – a major photography exhibition that celebrates the indigenous peoples and breathtaking landscapes of the Brazilian rainforest.
Salgado worked in the Amazon for seven years with 12 different indigenous communities, and the result is an incredible collection of powerful photographs that present his vision of a forest that is approaching a crucial tipping point in the fight against climate change, the Museum says.
You can find out more here.
___
Bingo Balls
Printworks
Monday 18 July – onwards
Bingo Balls is the newest member of the family at Printworks, and it's home to the North West's first ball pit for grown-ups.
Having officially opened its doors to the Manchester public last weekend, you can expect a wide range of entertainment throughout the summer – with everything from bingo, drag brunches, burlesque shows, and retro food and drink on offer.
DJs will also be blasting out some of the hottest R&B, house, and disco mixes to keep you dancing all night long.
You can find out more here.
___
Looking for some new restaurants and bars to try out that have just opened in Manchester city centre this month?
Another month, another set of new openings to shout about – and boy are there some crackers coming to Manchester this July.
From a spanking new late-night music venue, late-night bar and restaurant over on Oxford Road, to a teeny-tiny Japanese street food stall, there's loads to look forward to this month.
You can read our round-up to find out where to put on your list this month here.
___
UEFA Women's EURO 2022 Manchester Fan Party
Piccadilly Gardens
Monday 18 – Sunday 31 July
UEFA Women's EURO 2022 has announced a huge festival of football this summer.
In Manchester, all the action will happen in Piccadilly Gardens from 11am – 4pm each day right through until Sunday 31 July, and thousands of fans from across Europe are expected to descend on the city centre.
Fans will be able to watch all the matches on a big screen, as well as enjoy food and drink which will be available throughout the tournament.
Find out more here.
___
Summer Daze
Trafford Centre
Monday 18 July – 4 September
An all-new water park, funfair, beach, and giant 15sq m outdoor screen showing classic films and some of the summers biggest sporting events have all arrived at the Trafford Centre.
The UK's third largest shopping centre has announced that its "most significant outdoor event to date" will offer a full lineup of family-friendly activities for everyone to enjoy throughout the day and into the night.
Summer Daze will span an impressive 2.5 acres of land, and will be located outside the Great Hall up until 4 September.
One of the new events arriving for 2022 is the Trafford Centre's summer of sport – which is now live – and it will give sports-lovers the chance to gain free to access to a fan zone to watch some of the summer's biggest sporting events such as the Tour De France, UEFA Women's EURO 2022, and the Athletics World Championships, all on a 15sq m giant outdoor screen.
You can find out more here.
___
Coronation Street Stars Tour
MediaCityUK
Monday 18 July – onwards
Coronation Street has revealed that its famous 'Stars Tours' are returning this summer, and it means you can meet "mystery" cast members on the legendary cobbles.
Just as the name suggests, the Stars Tours not only include the standard 90-minute guided tour of the external Coronation Street set in MediaCityUK, but they also give you the opportunity to meet the a surprise cast member from the show.
While bosses of the official guided tours are keeping names of the mystery cast members who are set to make appearances close to their chest, they have assured fans that they'll pop out to say hello, and pose for pictures, as well as letting you in on a few filming secrets or a story during the special events too.
Find out more and book tickets here.
___
Piazza Aperol
The Oast House
Tuesday 19 – Sunday 24 July
One of the city's most popular bars has welcomed the return of its Aperol terrace this week.
With summer now officially here, and much of the UK set to see soaring temperatures over the next couple of weeks, Spinningfields sun trap The Oast House has decided to revive its much-loved Aperol-themed terrace to transport city visitors from the hustle and bustle of Manchester, to the serenity of an authentic Italian square.
With views overlooking the Spinningfields centre, fans of the Italian tipple can expect the new Piazza Aperol to be home to ample pavement café-style seating, and a double-tier Aperol Spritz Bar too.
It'll be decorated with orange trees, Fiat 500s in Aperol's iconic orange, swing seats, and art deco streetlights.
You can find out more and make a booking here.
___
Dim Sum Class
Food Sorcery
Tuesday 19 July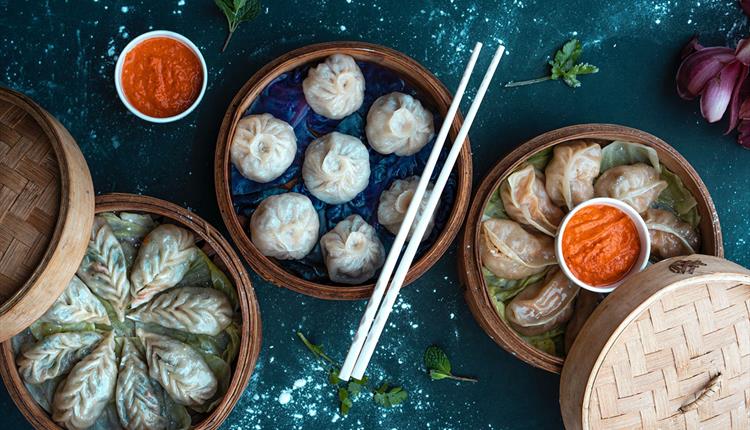 Didsbury's very-own cookery school is giving you the chance to make your own Yang Sing dim sum during this three-hour dedicated cookery class.
Serving exquisite dim sum and Cantonese cuisine since 1977, the Yang Sing has earned a reputation as one of the city's favourite food institutions, and has grown to become synonymous with Manchester's vibrant food and drink scene.
Chef Ting Yeung – a third generation of the family behind Yang Sing, who grew up in the restaurant, and lives, breathes and indeed eats all things dim sum – will be sharing with you some dim sum perennials, as well as some that you may not had tried before.
Find out more and book your place on the class for £95 here.
___
RHS Flower Show Tatton Park 2022
Tatton Park
Wednesday 20 – Sunday 24 July
RHS Flower Show Tatton Park returns to bring the joy of gardening to summer 2022.
Over the five-day festival, you can find gardening inspiration in the colourful Community Borders, innovative Back to Back Gardens, and be the first to spot new talent at the RHS Young Designer Gardens, as well as drop in to the Floral Marquee and Plant Village to pick up tips from expert growers and buy perfect plants, enjoy wonderful floristry workshop, and attend entertaining and insightful talks from a range of speakers.
There'll also be plenty of activities for kids, and plenty of live entertainment and fantastic food and drink amongst the buzzing atmosphere of this great summer day out.
You can find out more here.
___
Bluedot Festival 2022
Jodrell Bank
Thursday 21 – Sunday 24 July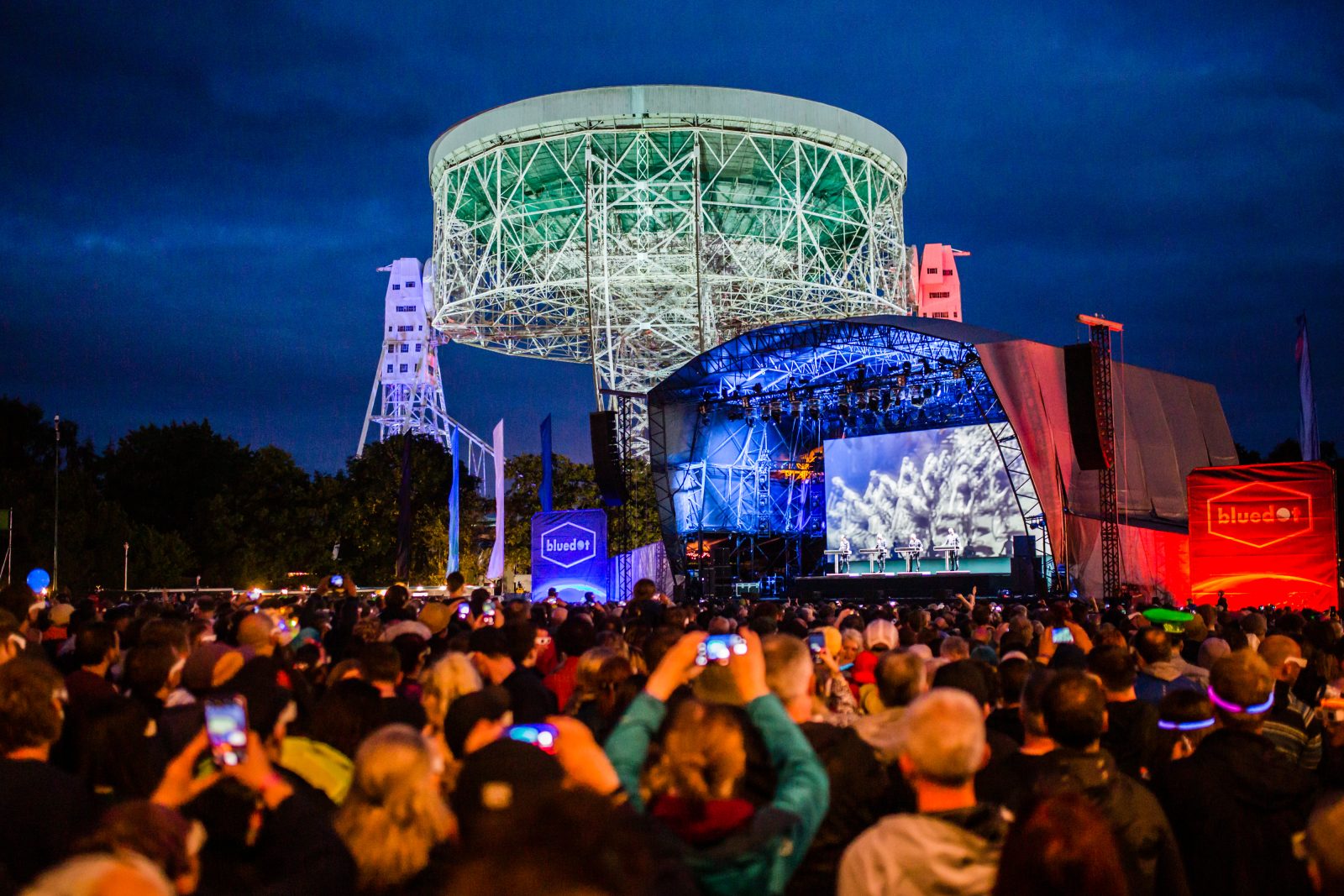 Bluedot Festival is finally set to make a return in 2022, with headline performances from Bjork, Groove Armada, Mogwai and Metronomy.
The popular festival at the Jodrell Bank Observatory in Cheshire is known for marrying the worlds of music, science, and culture in a family-friendly four-day extravaganza, but both its 2020 and 2021 festivals had to be cancelled, with organisers saying a 'lack of government support around insurance' had forced them to call it off.
But now it's back for its fifth instalment this week, and there'll be huge performances beneath the 76-metre-wide Lovell Telescope, which will be lit up with projections as a huge digital artwork for the first time.
Find out more here.
___
Under One Roof – Summer Party
YES
Thursday 21 July
An accessible rave created for adults with learning disabilities is returning to Manchester this week.
The Under One Roof rave will take over the basement at YES on Charles Street, and will be a fully wheelchair-accessible safe space with plenty of room for those with disabilities to rave the night away, with The Fat Britney – one half of the Fatcamp DJ collective – DJing at the event.
You can find out more here.
___
Candlelight: A Tribute To Oasis
Manchester Cathedral
Friday 22 July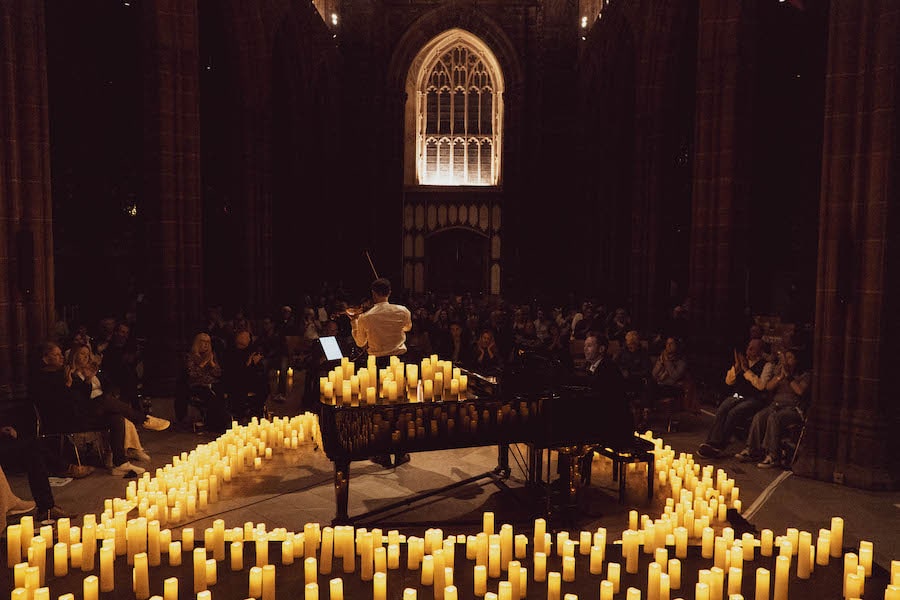 A magical night of candlelit music paying tribute to one of the world's most-loved rock bands, Oasis, is coming to the historic surroundings of Manchester Cathedral this week.
This event gives fans the opportunity to listen to Oasis songs as you've never heard them before, as a talented violinist and band perform magical renditions of everything from Wonderwall to Champagne Supernova during an evening gently illuminated by candlelight.
You can find out more and grab tickets here.
___
GRUB Food Fair and Plant Powered Sundays
Cheetham Hill
Friday 22 – Sunday 24 July
Two of the most popular foodie favourite events are back at Manchester's largest street food fair GRUB – which is currently based at the Red Bank Project just outside of the city centre in Cheetham Hill.
The GRUB Food Fair this week will see the likes of Bon Street Food, Igloo Pizza Kitchen, Little Yellow Rice Co, and Pud Club serve a wide range of mouthwatering delights for you to try, while on Sunday, whether you're plant based or just curious, there'll be big handful of the finest vegan food traders there for Plant Powered Sundays to show you what it's all about.
Both events are free to attend, and you can find more information here.
___
Featured Image – Tatton Park | Lucas Sinclair