What's On
The best things to do in Greater Manchester this week | 19 – 25 July 2021
The country's so-called 'Freedom Day' is finally here, and there's plenty happening across the region this week.
The week we've been waiting for is finally here.
The country's so-called 'Freedom Day' has arrived as Step 4 in the government's roadmap begins, with rules around the wearing of face coverings, social distancing measures, and mass gatherings to all change under the most significant easing of restrictions since before the COVID-19 pandemic began.
But despite life as we once knew it being flipped on its head, the spirit and culture of Manchester never failed to keep us entertained.
With plenty in the calendar now that restrictions are lifting, we've put together another edition of our 'what's on' guide for the city of Manchester and beyond this week.
Some of the events we're going to mention here are completely free, others will set you back a few pounds, and many will need to be booked in advance – but all are COVID-secure in order to still keep you as safe as possible.
Here's a few of our top picks.
___
A Week of Manchester Club Nights
Manchester City Centre
Monday 19 – Sunday 25 July
If nightlife's been one of the things you've missed most in Manchester, then what better way to spend your first week out of lockdown than in a different club each night of the week?
Bit ambitious?
Maybe, but it's been a while.
Either way, The Manc Audio has taken the opportunity to plan out the perfect week of Manchester city centre club nights with a pick of bunch from 19 – 25 July to celebrate getting our music scene back on its feet.
All tickets are available now and selling fast – and you can find more information here.
___
DJ Paulette Presents Together
Homeground by HOME
Monday 19 – Friday 23 July
Renowned Manchester artist DJ Paulette is currently hosting a jam-packed show called Together on The Bruntwood Stage at HOME MCR's brand-new, festival-style outdoor events hub, Homeground, and the weekly event is said to "shine like a beacon of hope into our community, social lives and calendar."
From 5pm – 7pm every weekday evening, The Bruntwood Stage hosts a stellar array of talent old and new from Greater Manchester's homegrown, rich, diverse, and musical heritage – including the brightest stars from the club, alternative, pop, RnB, soul, and electronic arenas.
You can find more information about the acts on this week's lineup, and book your tickets here.
___
HOPE FEST at Hope Mill Theatre
Ancoats
Monday 19 July – 8 August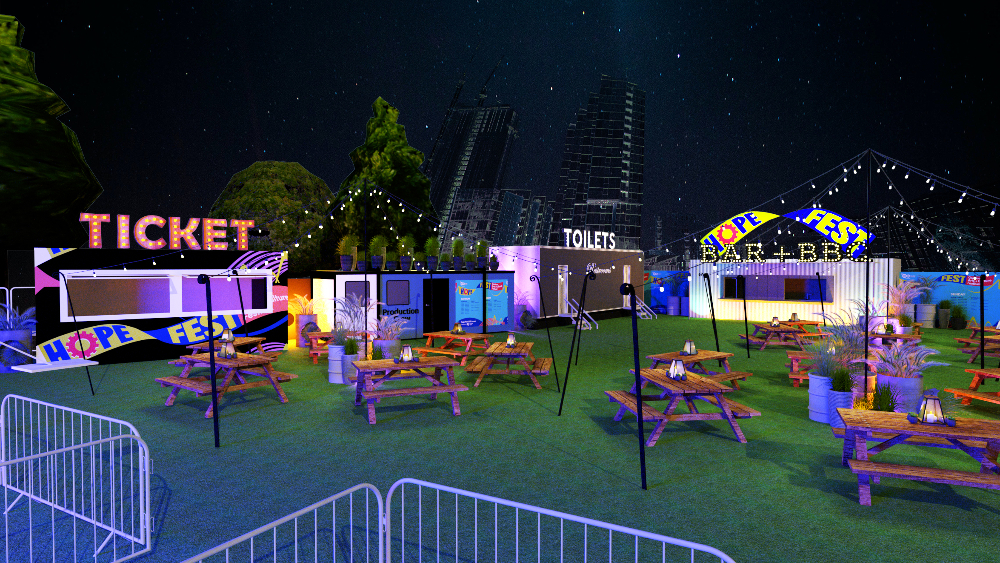 A three-week outdoor theatre festival has brought a jam-packed programme of arts and cultural events to Ancoats.
Created by Manchester's iconic Hope Mill Theatre in association with Electric Park, HOPE FEST sees musicals, comedy, live music, family shows, film screenings, one-off special community events and even a dog festival all arrive in the city's sought-after suburb right through until 8 August.
The festival's unique programme of community-centric events are taking place inside a large sheltered tent that's set to accommodate 250 people based beside New Islington Tram Station, just a stone's throw away from the theatre itself.
To offer a wide range of local beers, spirits and good grub, the new pop-up summer venue will also include an onsite bar and an eating area with a BBQ.
You can find more information about HOPE FEST here.
___
Looney Tunes Street Art Trail
Manchester City Centre
Monday 19 July – 31 July
Have you seen that playful world of Looney Tunes has taken to the streets of Manchester?
Well, your eyes aren't deceiving you.
11 of the most-beloved characters from the Looney Tunes series – including Bugs Bunny, Daffy Duck, Speedy Gonzales, Tasmanian Devil and more – have all been spray-painted at various locations across the city centre as part of an exploratory street art trail that's aiming to welcome people back to the city post lockdown.
There's also a family-friendly walking tour taking place, too, so you can see all the colourful characters popping up around the city.
You can find more information about the trail and artwork locations here.
___
Tatton Park Pop Up Festival
Knutsford
Monday 19 July – 29 August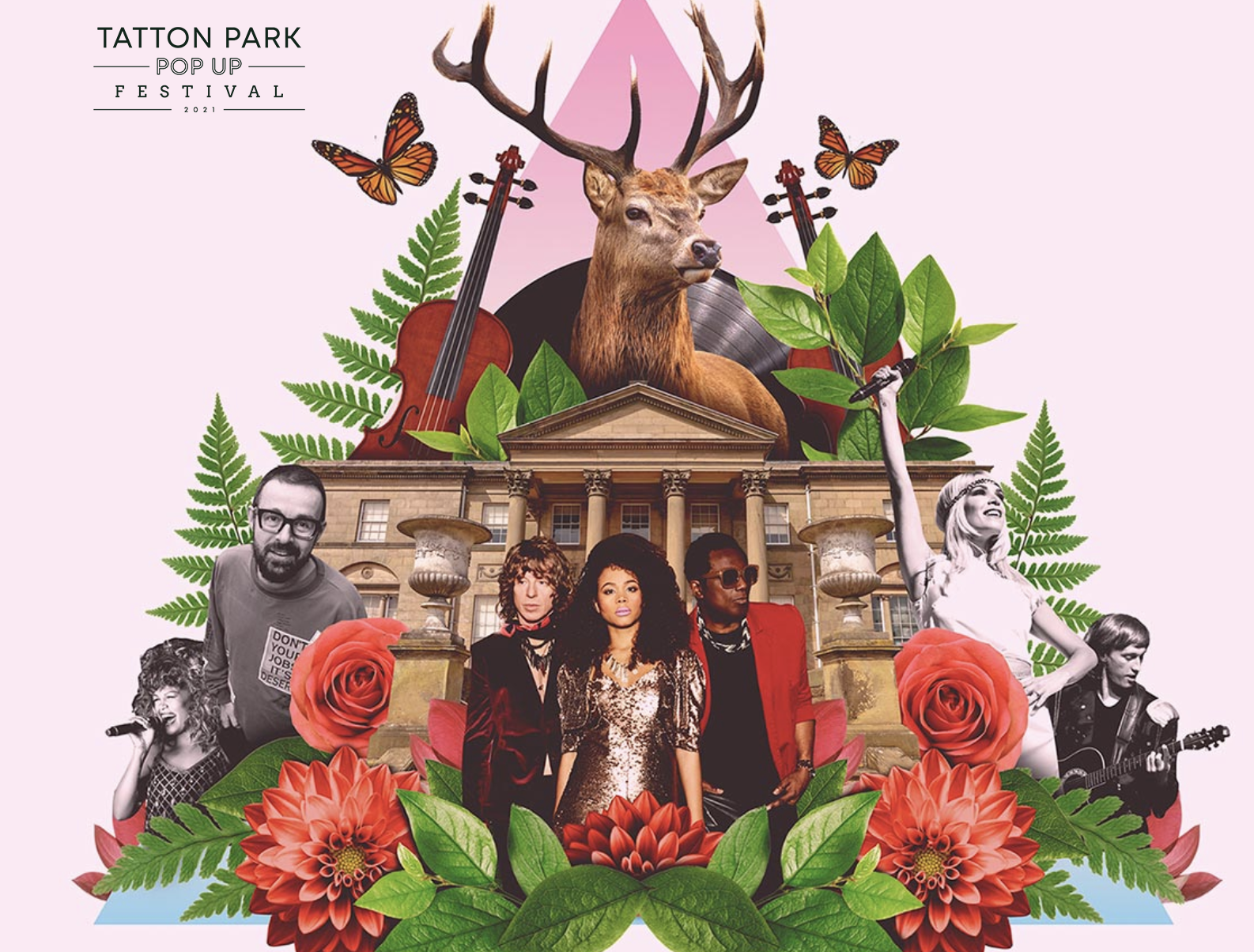 There are 52 events for families and festival-goers to get stuck into at the Tatton Park Pop Up Festival this summer.
The outdoor boutique festival in Knutsford is featuring 10 weeks of music and entertainment performances between right through until the end of August, with acts during the day suitable for children, while the party continues at night for adults.
Just some of the events include ABBA Mania – the world's number one touring ABBA tribute – and live performances of science show Brainiac.
For the kids, there's also Jurassic Earth – a unique, immersive dinosaur experience for all ages, combining animatronics, performances, and the opportunity to walk with a Triceratops, roar with a T-Rex, scream with a Spinosaurus and run with a Raptor.
You can find more information about the festival here.
___
Platt Fields Park Story Trail
Fallowfield
Monday 19 July – onwards
A brand new interactive story trail has arrived at Platt Fields Park for the summer.
The trail – which is based on a story about elves in the Fallowfield park written by children's author Rebecca Lewis-Oakes and illustrated by Aaron Cushley – is delivered by the National Literacy Trust as one of 12 story trails across the country that are part of the Hungry Little Minds campaign.
The campaign provides children with lots of simple and fun activities to easily slot into their daily routines, all whilst building speech and language skills at home.
As well as the story trail, there will also be an elf garden and elf-making activities to get involved with, and everyone will walk away with a free book thanks to Read Manchester's Look for a Book partnership.
You can find more information about the Platt Fields Park Story Trail here.
___
Box on the Docks
MediaCityUK
Monday 19 July – onwards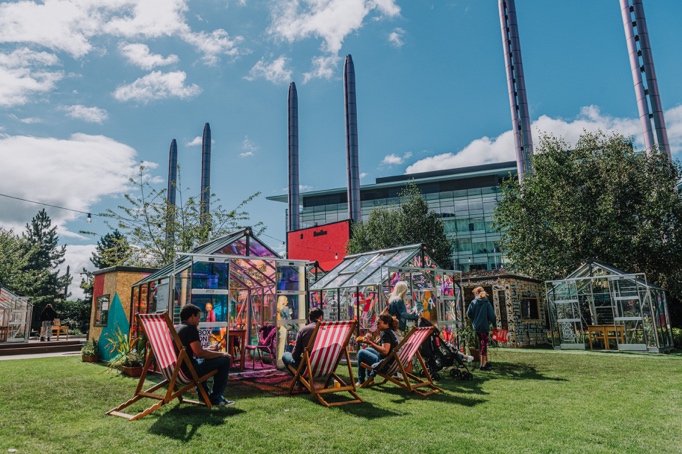 MediaCityUK's popular outdoor dining concept Box on the Docks (BOTD) is welcoming customers to its waterside 'pods' this week, with the collection of 30 sheds and greenhouses having undergone renovation from local artists.
An exciting range of residents have moved into the neighbourhood for the summer, along with beloved local eateries from across the region such as The Spinn, Grandad's Sausages, I Knead Pizza, Bada Bing Deli, and Batard Bakery.
You can find more information about Box on the Docks 2021 here.
___
OT Art Trail
Old Trafford
Monday 19 – Saturday 31 July
There's only a couple of weeks left to catch The OT Art Trail – organised by OT Creative Space and is funded by Arts Council England – which has seen a number of local artists work together with members of the Manchester community to create six individual large scale murals which have been painted onto walls and building gable ends around the area, including in Seymour Park and Ayres Road.
The new murals have been added to the murals and artwork already seen around Old Trafford.
The several new street art sites are linked together via a downloadable audio tour, which is suitable for people of all ages.
Each mural centres around the theme 'community togetherness and diversity'.
You can find more information here.
___
Secret City
EventCity
Wednesday 21 – Sunday 25 July
Park N Party – the team that delivered both the sell-out successes of ScareCity, ChristmasCity and a number of other outdoor live events throughout 2020 – has launched a new venture titled SecretCity, and there's a whole host of immersive drive-in entertainment events happening this week.
There's screenings of spooky cinema favourites including Midsommar, Hereditary, and Get Out, as well as classics like Grease and more all on show throughout the week.
Tickets must be booked in advance, and you can grab yours from £35 per car here.
___
Use Hearing Protection
Science and Industry Museum
Wednesday 21 July – onwards
A special exhibition documenting the formation and early years of the iconic Factory Records has officially opened at Manchester's Science and Industry Museum.
Use Hearing Protection: The early years of Factory Records shines a light on the formative period for the Manchester label, disclosing lesser-told stories from family members, alternative voices and international collaborators.
The exhibition also examines the period 1978 to 1982, revealing how the label grew and thrived to give the city an authentic voice and distinctive identity, and visitors will be guided through the pre-Haçienda years to uncover the history of the label and how it earned its status as a catalyst for innovation through rarely or never-before-seen objects.
The first 50 artefacts from the official Factory Records catalogue are on display, including creations from Joy Division, New Order, The Durutti Column, and so much more.
You can find more information here.
___
Drag Bingo on the Beach
Great Northern Beach Club
Thursday 22 July
Great Northern Beach Club is hosting a drag bingo event this Thursday, and it's set to be an "extravagant evening full of fun prizes".
Hosted by the sensational Manchester-based drag queen and part-time comedienne Miss Blair, who's well-versed at putting on a stellar show, the Drag Bingo on the Beach event is arriving at Great Northern's new Ibiza-style bar, Sunset Lounge.
There'll be big hair and even bigger prizes, with plenty of drinks tabs up for grabs and incredible cocktail offers on all night long.
You can find more information and grab your tickets for £12.50 here.
___
The Peter Rabbit Secret Garden
Trafford Centre
Thursday 22 July – 30 August
A new Peter Rabbit-themed 'Secret Garden' is arriving at the Trafford Centre this week, and it's set to be a "captivating indoor family experience" for the summer.
The Beatrix Potter character has been a mainstay of British literature for nearly 120 years, and now the shopping centre's newest attraction is giving kids the chance to explore a secret garden that brings to life the world of Peter Rabbit, as well as the chance to meet the beloved bunny and all of his friends.
This "enchanting experience" also includes a wide range of activities for all ages, including flowerpot decorating and seed planting, as well as a Peter Rabbit costume character meet and greet for each family or group.
Merchandise and personalised photographs will also be available to purchase too.
You can find more information here.
___
Manchester Craft Beer Festival
Mayfield Depot
Friday 23 & Saturday 24 July
A brand new festival dedicated to celebrating the very best in craft beer is coming to Manchester city centre this weekend.
Sour beers, IPAs, and low ABVs will all be on the menu for the occasion – with Mayfield Depot playing host to huge array of breweries including locals like Manchester Union, Marble, Pomona Island, Track Brewing Co, and Bundobust Brew Pub, and big international names including Norway's Lervig, Denmark's Mikkeller and Netherlands' Fontaal and Kees.
Catering is being provided by "some of Manchester's top foodies", and the entire event will be soundtracked by a star-studded lineup of musicians.
You can find out more information and grab your tickets at £49.50 here.
___
Dino Kingdom
Wythenshawe Park
Friday 23 July – 8 August
An immersive family experience with a pre-historic twist is arriving at one of Manchester's most popular parks this week.
From the team behind the award-winning light and lantern festival Lightopia, which took over Heaton Park this past festive season, comes Dino Kingdom – an epic outdoor, prehistoric exploration that features more than 100 life-like moving and roaring dinosaurs and creatures to uncover, plus state-of-the-art 3D and AR technology.
Dino Kingdom is "bringing dinosaurs back to life" at Wythenshawe Park, with unforgettable interactive experiences and thrilling fairground rides for all the family.
There'll be 70 life-sized dinosaurs dotted around the park, as well as some smaller dinosaurs to seek out and other interactive "beastly beings" amongst the woodland, such as crocodiles, frogs, bees, spiders and much more.
Tickets start at £13 – and you can find more information here.
___
Ancoats Pop-Up Market
Ancoats
Saturday 24 July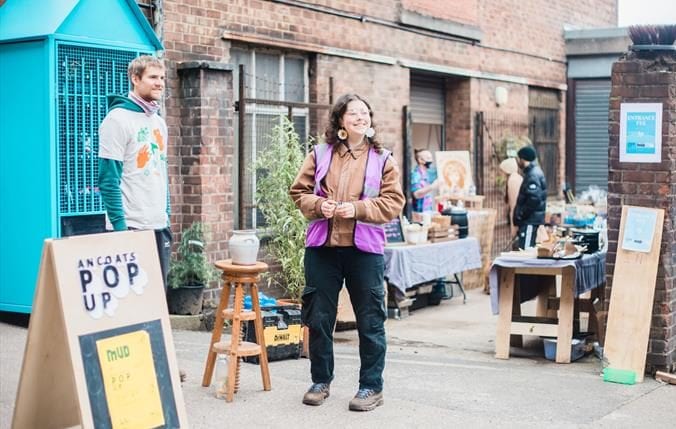 Nestled among the backstreets of Manchester and tucked into the courtyard of an old, red-brick historic mill, Ancoats Pop Up Market is a weekly-run market event which has teamed up with MUD (Manchester Urban Diggers) to supply the neighbourhood with a wealthy selection of fresh, organic and locally-grown fruit and veg, as well as dry goods.
The market also features Manchester-based stallholders serving speciality coffee, locally-brewed rum liquors, locally-sourced bakes and crafts, and more.
Street food and freshly-brewed coffee is also available while you browse.
You can find more information here.
___
Featured Image – Geograph