What's On
The best things to do in Greater Manchester this week | 28 June – 4 July 2021
Summer is officially here - and there's plenty happening across our region this week.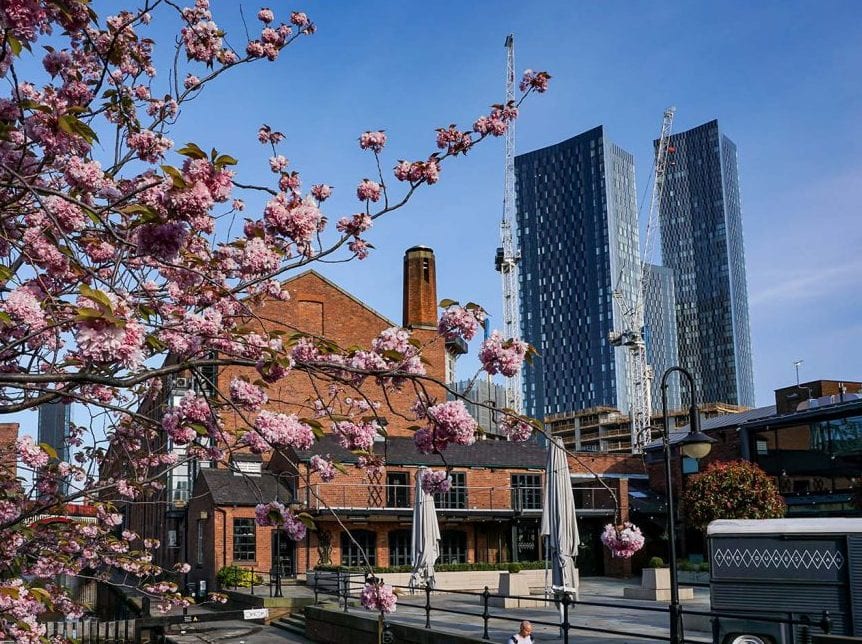 Summer is officially here.
While it's been a somewhat turbulent few weeks, Greater Manchester has certainly sprung back into life once again since some of the national lockdown restrictions were first relaxed, with the hustle and bustle of city life having returned to our streets.
Britain's so-called 'Freedom Day' may have been postponed, but there's still plenty to be getting up to in our region, so we've put together another edition of our 'what's on' guide for the city of Manchester and beyond this week.
Some of the events we're going to mention here are completely free, others will set you back a few pounds, and most will need to be booked in advance – but all are COVID-secure in order to keep you as safe as possible.
Here's a few of our top picks.
___
Looney Tunes Street Art Trail
Manchester City Centre
Monday 28 June – 31 July
Have you seen that playful world of Looney Tunes has taken to the streets of Manchester?
Well, your eyes aren't deceiving you.
11 of the most-beloved characters from the Looney Tunes series – including Bugs Bunny, Daffy Duck, Speedy Gonzales, Tasmanian Devil and more – have all been spray-painted at various locations across the city centre as part of an exploratory street art trail that's aiming to welcome people back to the city post lockdown.
There's also a family-friendly walking tour taking place, too, so you can see all the colourful characters popping up around the city.
You can find more information about the trail and artwork locations here.
___
DJ Paulette Presents Together
Homeground by HOME
Monday 28 June – Friday 2 July
Renowned Manchester artist DJ Paulette is currently hosting a jam-packed show called Together on The Bruntwood Stage at HOME MCR's brand-new, festival-style outdoor events hub, Homeground, and the weekly event is said to "shine like a beacon of hope into our community, social lives and calendar."
From 5pm – 7pm every weekday evening, The Bruntwood Stage hosts a stellar array of talent old and new from Greater Manchester's homegrown, rich, diverse, and musical heritage – including the brightest stars from the club, alternative, pop, RnB, soul, and electronic arenas.
You can find more information about the acts on this week's lineup, and book your tickets here.
___
Runway Visitor Park
Manchester Airport
Monday 28 June – onwards
Manchester Airport's tourist attraction Runway Visitor Park has officially reopened, with an exciting programme of activities on the cards this summer.
The airstrip-adjacent park is inviting visitors to take weekend tours of vintage aircraft – such as Concorde – board flight simulators, and gawp at classic vehicles as part of an upcoming events schedule, which is underway until September.
The programme features a wide range of highlights for history buffs and families alike, including historic vehicle club open days, an airport memorabilia fair, a military showcase, and so much more.
Live music performances have also been confirmed for the park's memorabilia fair in July.
You can find more information here.
___
Box on the Docks
MediaCityUK
Monday 28 June – onwards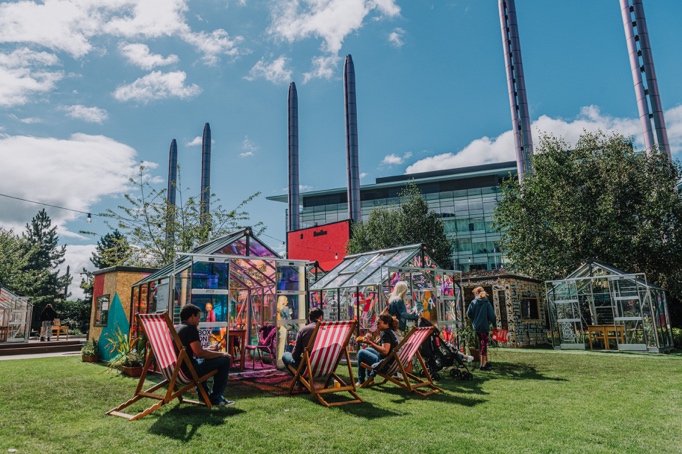 MediaCityUK's popular outdoor dining concept Box on the Docks (BOTD) is welcoming customers back to its waterside 'pods' this week, with the collection of 30 sheds and greenhouses having undergone renovation from local artists.
An exciting range of residents have moved into the neighbourhood for the summer, along with beloved local eateries from across the region such as Grandad's Sausages, I Knead Pizza, Bada Bing Deli and Batard Bakery.
You can find more information about Box on the Docks 2021 here.
___
Tatton Park Pop Up Festival
Knutsford
Monday 28 June – onwards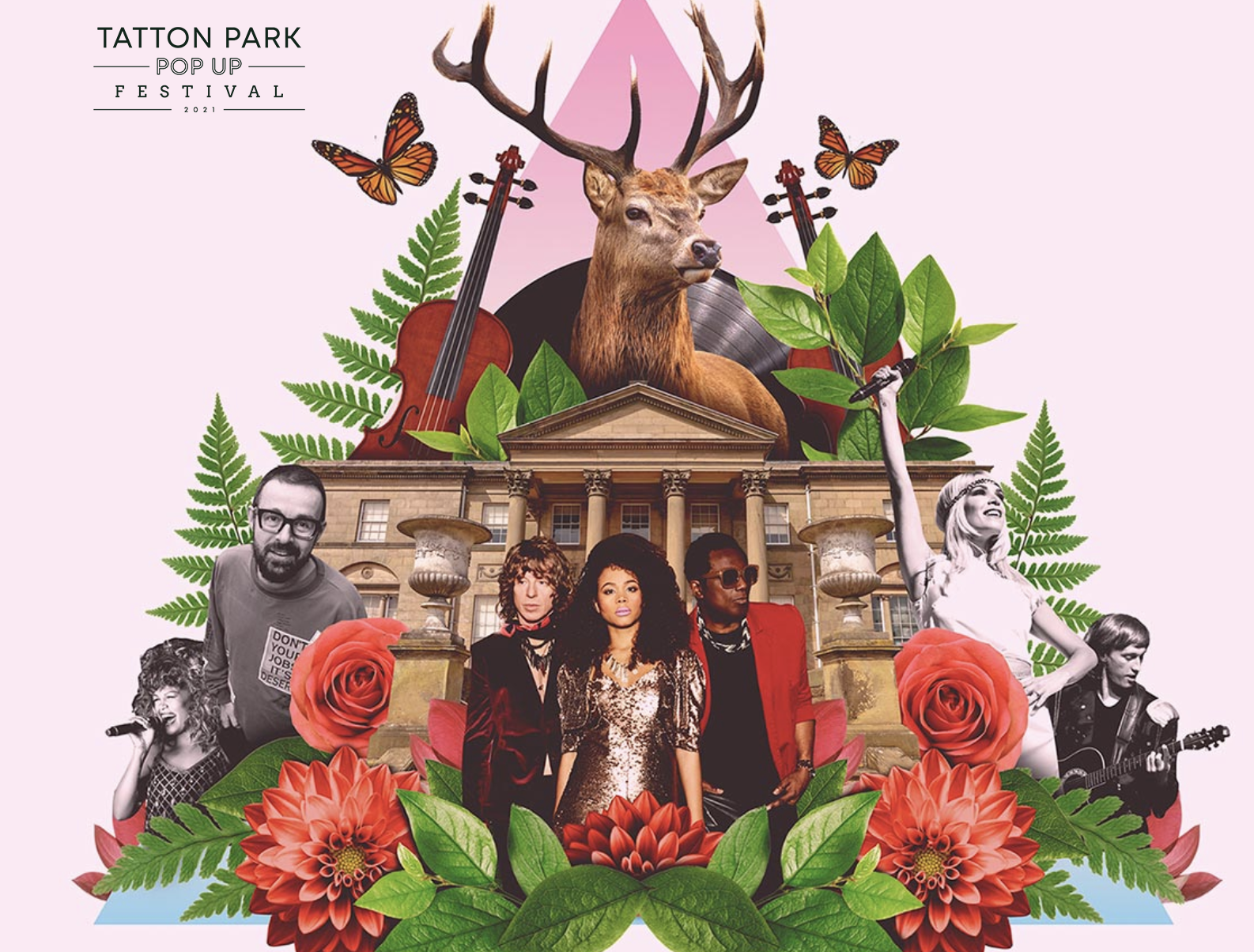 There are 52 events for families and festival-goers to get stuck into at the Tatton Park Pop Up Festival this summer.
The outdoor boutique festival in Knutsford will feature 10 weeks of music and entertainment performances between right through until the end of August, with acts during the day suitable for children, while the party continues at night for adults.
Just some of the events include ABBA Mania – the world's number one touring ABBA tribute – and live performances of science show Brainiac.
For the kids, there's also Jurassic Earth – a unique, immersive dinosaur experience for all ages, combining animatronics, performances, and the opportunity to walk with a Triceratops, roar with a T-Rex, scream with a Spinosaurus and run with a Raptor.
You can find more information about the festival here.
___
Euro 2020
Manchester City Centre
Monday 28 June – 11 July
Euro 2020 is well under way now, and will be running right through to 11 July.
After a year of postponement due to the pandemic, European football's flagship tournament is seeing 24 countries battling it out for the trophy, including three UK home nations – England, Scotland and Wales.
Manchester is a city that's obsessed with football, so understandably, there are plenty of venues going all out for the Euros this year, so if you're looking for recommendations for some of the best places to catch a match, we've knuckled down and done the leg work for you.
You can find 20 of the best spots to watch Euro 2020 in Manchester city centre here.
___
Snorkel with Sharks
SEA LIFE Manchester
Tuesday 29 June & Thursday 1 July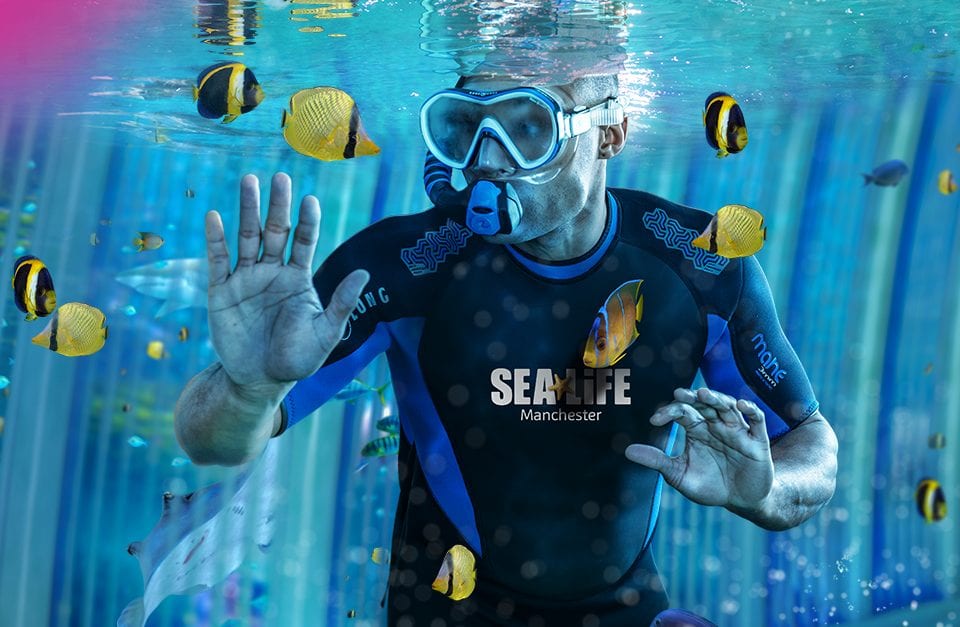 SEA LIFE Manchester has launched a new snorkel cage experience that's letting people get closer than ever have before to more than 1,000 creatures of the deep at the Trafford Centre-based marine life aquarium.
Snorkel with Sharks is a one-hour surface snorkelling adventure, suitable for swimmers age 10+ and includes a full briefing, introduction to the incredible creatures you can expect to see, and 20 minutes snorkelling in the purpose-built shark cage.
Tickets cost £40 per person, and the session can be booked for two to four people from the same household or bubble.
You can find more information and book your tickets here.
___
Totally Roarsome
Mottram Hall
Monday 28 June – Sunday 4 July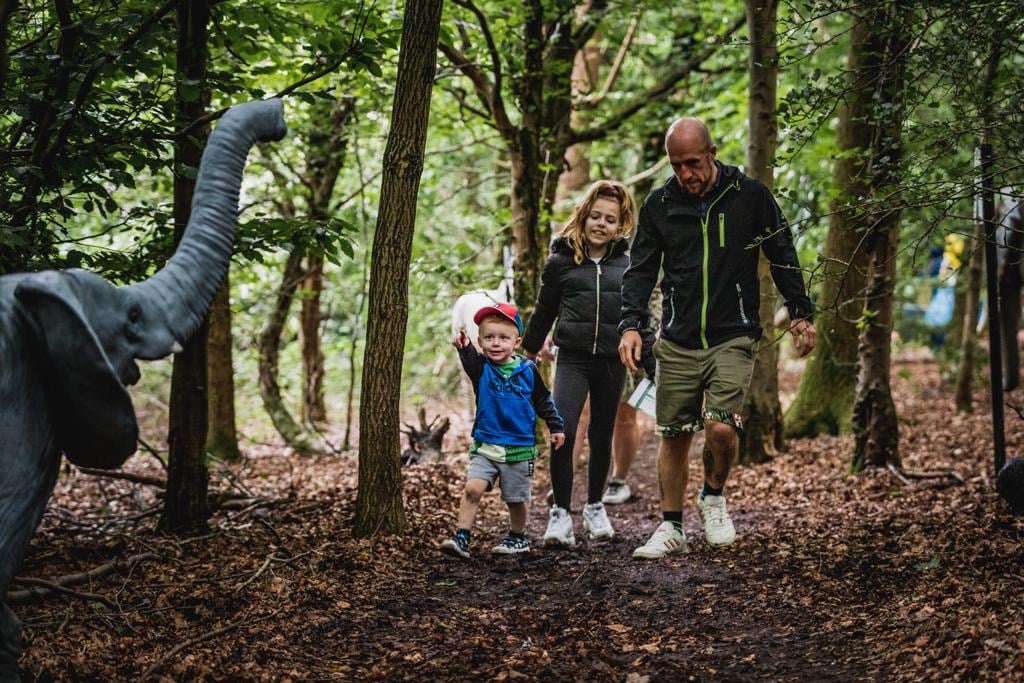 Totally Roarsome took the region by storm last summer after it opened to the public following the initial lifting of lockdown restrictions in mid-2020, with visitors flocking from far and wide.
Now at the new location of Mottram Hall, just over the border into Cheshire, Totally Roarsome features everything from dinosaurs, jungle animals and Arctic creatures, to superheroes, pirates and cartoon characters.
Tickets are priced at £7.95 per ticket (+ £1.50 booking fee, per transaction), and must be booked in advance online from the Totally Roarsome Facebook page.
You can find out more information, and book your tickets here.
___
Secret City
EventCity
Wednesday 30 June – Sunday 4 July
Park N Party – the team that delivered both the sell-out successes of ScareCity, ChristmasCity and a number of other outdoor live events throughout 2020 – has launched a new venture titled SecretCity, and there's a whole host of immersive drive-in entertainment events happening this week.
There's screenings of cinema favourites including Rocketman, The Greatest Showman, and Moana, as well as some scary flicks like Insidious Chapter 2, Us more all on show throughout the week.
Tickets must be booked in advance, and you can grab yours from £35 per car here.
___
Use Hearing Protection
Science and Industry Museum
Wednesday 30 June – onwards
A special exhibition documenting the formation and early years of the iconic Factory Records has officially opened at Manchester's Science and Industry Museum.
Use Hearing Protection: The early years of Factory Records shines a light on the formative period for the Manchester label, disclosing lesser-told stories from family members, alternative voices and international collaborators.
The exhibition also examines the period 1978 to 1982, revealing how the label grew and thrived to give the city an authentic voice and distinctive identity, and visitors will be guided through the pre-Haçienda years to uncover the history of the label and how it earned its status as a catalyst for innovation through rarely or never-before-seen objects.
The first 50 artefacts from the official Factory Records catalogue are on display, including creations from Joy Division, New Order, The Durutti Column, and so much more.
You can find more information here.
___
Manchester International Festival (MIF)
Manchester City Centre
Thursday 1 July – 18 July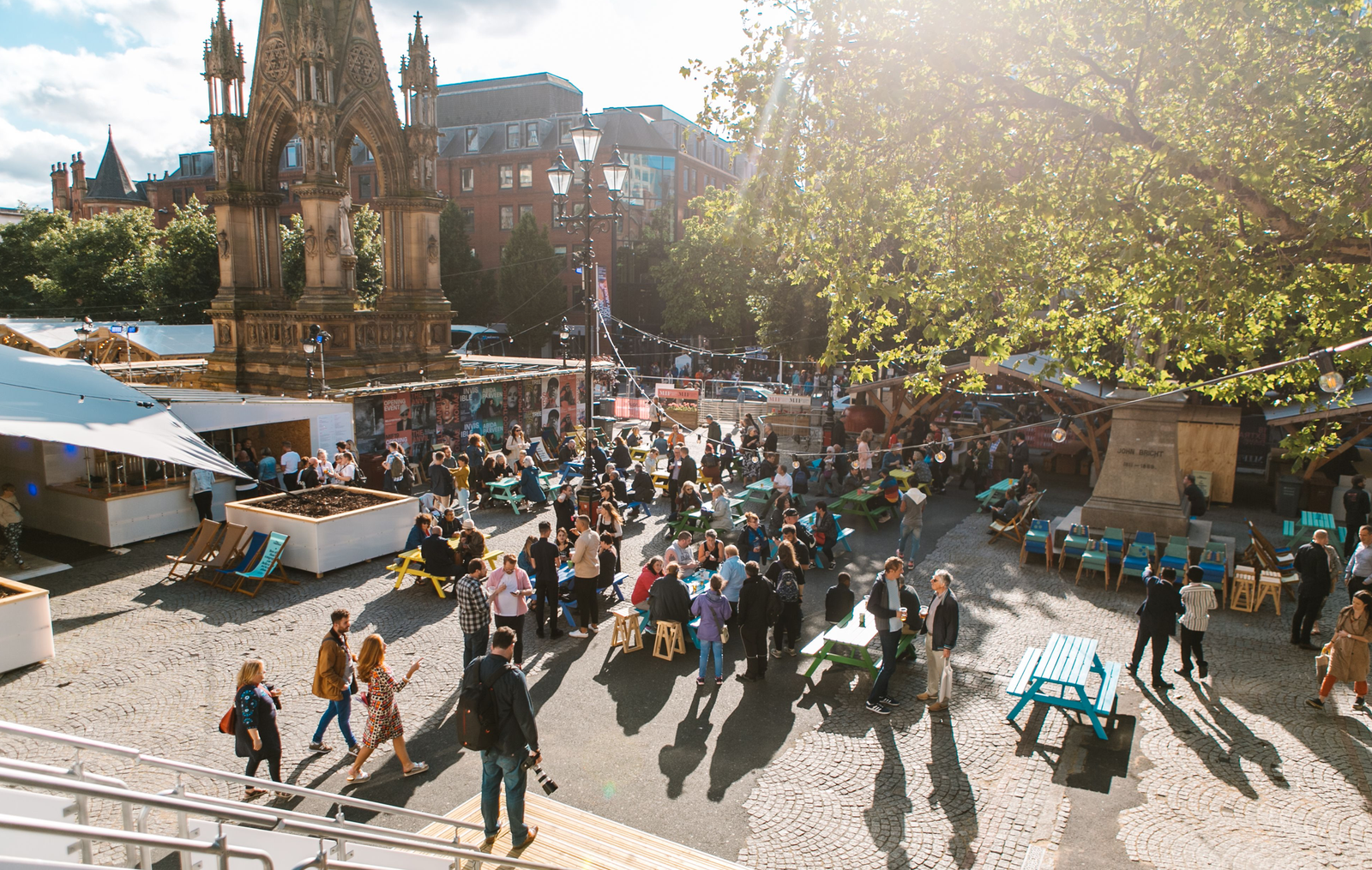 The highly-anticipated return of Manchester International Festival is finally here this week, with a jam-packed lineup showcasing original new work from across the spectrum of visual and performing arts and music by artists from over 20 countries.
A 42-metre sculpture of Big Ben made out of political books in Piccadilly Gardens, a new film featuring Cillian Murphy, and a theatrical performance of Chimamanda Ngozi Adichie's essay about grief are among the standout works featuring at the festival.
Performances are taking place safely at both indoor and outdoor locations across Greater Manchester, including the first ever work on the construction site of The Factory – the landmark cultural space that will be MIF's future home.
A "rich online offer" is also providing a window into the festival wherever audiences are, including livestreams and work created especially for the digital realm.
You can find more information about the exciting lineup of events for MIF21 here.
___
The Immersive Club: Mamma Mia Experience
Central Manchester
Saturday 3 July
Mamma Mia-themed events always seem to go down a treat with Mancunians.
With the option to jet off for a much-needed break still seemingly out of the question for many, it's a good job the laid-back Greek island lifestyle and Mediterranean sunshine is coming to a secret location in Manchester instead.
The Immersive Club will be putting on "the best experience this side of Greece" for fans of the popular musical and 00s film franchise in July, and invites guests to dine in an environment designed like a Greek taverna whilst singing along to the ABBA classics played by an award-winning tribute band.
Each dining event is 90-minutes long, and includes a two-course Greek meal (with all allergies catered for, and vegetarian / gluten-free options available) and all the fun of the unique pop-up experience.
You can find out more information and grab your tickets here.
___
Ancoats Pop-Up Market
Ancoats
Saturday 3 July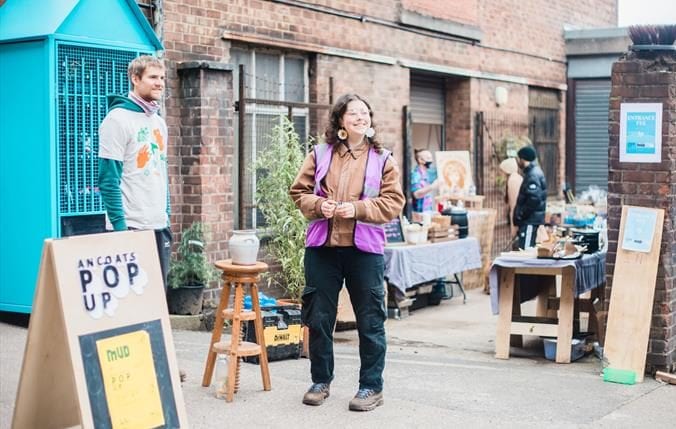 Nestled among the backstreets of Manchester and tucked into the courtyard of an old, red-brick historic mill, Ancoats Pop Up Market is a weekly-run market event which has teamed up with MUD (Manchester Urban Diggers) to supply the neighbourhood with a wealthy selection of fresh, organic and locally-grown fruit and veg, as well as dry goods.
The market also features Manchester-based stallholders serving speciality coffee, locally-brewed rum liquors, locally-sourced bakes and crafts, and more.
Street food and freshly-brewed coffee is also available while you browse.
You can find more information here.
___
Indian Summer Fest
Arley Hall
Saturday 3 & Sunday 4 July
Indian Summer Fest is bringing Mumbai and Deli's street food markets to Cheshire this weekend, recreating its very own version at the stately Arley Hall.
Khanawala Street will boast seven totally different food stalls selling everything from kebabs, wraps and Bhangra Burgers, to authentic Indian curries and snacks, so you can expect wafting scents from charcoal-grilled vegetables and meats to fill your nostrils as you take in the bright colours and aromas of this wonderful part of the world.
There'll also be a cocktail van, gin bar, a Cobra stand selling refreshing Indian beer on hand for adults to enjoy, and so much more.
There's also a whole host of other entertainment and activities lined up across the weekend too, and the festival has even created its own 'Kidchella' – a world-first zone entirely dedicated to keeping the kids occupied and having fun.
Tickets are on sale now priced at £10 for adults or £5 for children, with discounts available for families and early birds.
You can find more information about the festival and grab tickets here.
___
OT Art Trail
Old Trafford
Monday 28 June – 31 July
The OT Art Trail – which has been organised by OT Creative Space and is funded by Arts Council England – sees a number of local artists work together with members of the Manchester community to create six individual large scale murals which have been painted onto walls and building gable ends around the area, including in Seymour Park and Ayres Road.
The new murals have been added to the murals and artwork already seen around Old Trafford.
The several new street art sites are linked together via a downloadable audio tour, which is suitable for people of all ages.
Each mural centres around the theme 'community togetherness and diversity'.
You can find more information on The OT Art Trail via the OT creative SPACE website here.
Featured Image – iStockPhoto