What's On
The best things to do in Greater Manchester this week | 29 May – 4 June 2023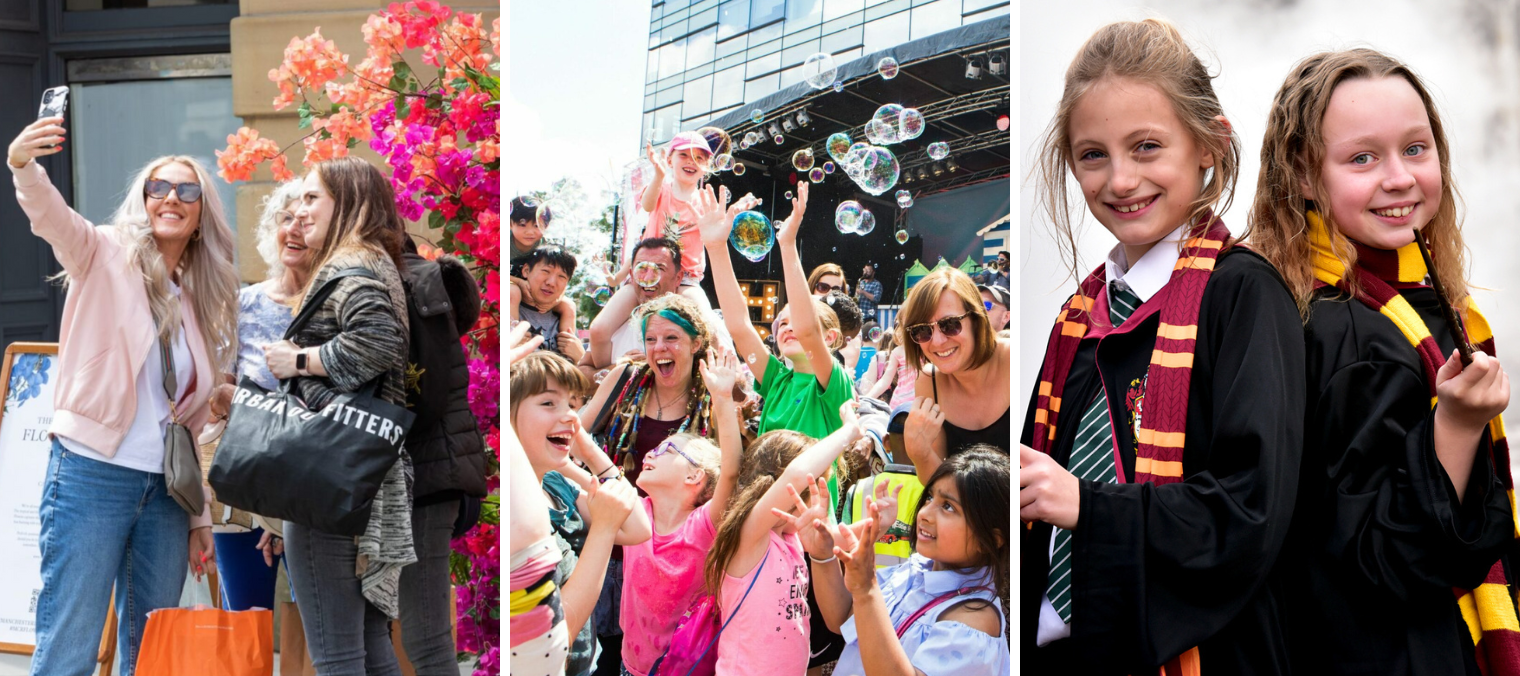 We're saying goodbye to May, and giving a big Greater Manchester welcome to June this week.
Summer is (pretty much) here now, and not only does this week start off with yet another bank holiday, but schools are also for half term across the region, so that means we've got an events calendar thats jam-packed full of festivals, family-friendly activities, Spring fairs, museum exhibitions, immersive experiences, and so much more.
Once again, we've cherry-picked a few of the best bits for another edition of our 'what's on' guide, so here's our top picks.
___
The Manchester Flower Festival 2023
Manchester City Centre
Monday 29 May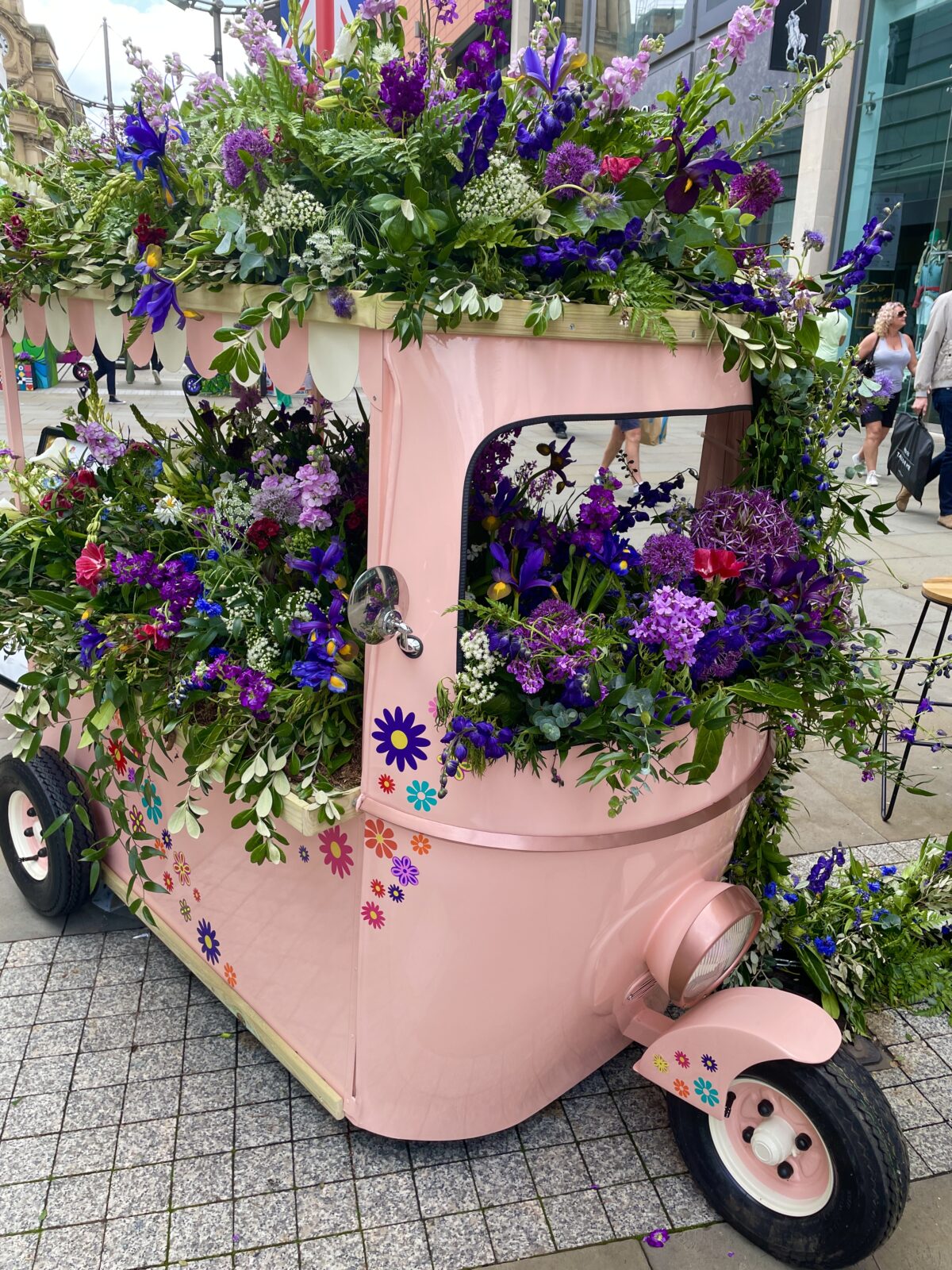 Manchester has become one of the most picturesque places in the UK as the city is all dressed up in celebration of the annual Flower Festival.
Back by popular demand for its fifth year, the four-day festival – which is often dubbed the "most Instagramable event of the year" – has seen Manchester bloom to life and draped from head to toe in magnificent floral displays, with plants and flowers are covering landmark buildings, shop windows, doorways, balconies, statues, fountains, and more right across the city centre.
And today is your last day to catch all the colour.
Find out more here.
___
Stephen Hawking at Work
Science and Industry Museum
Monday 29 May – onwards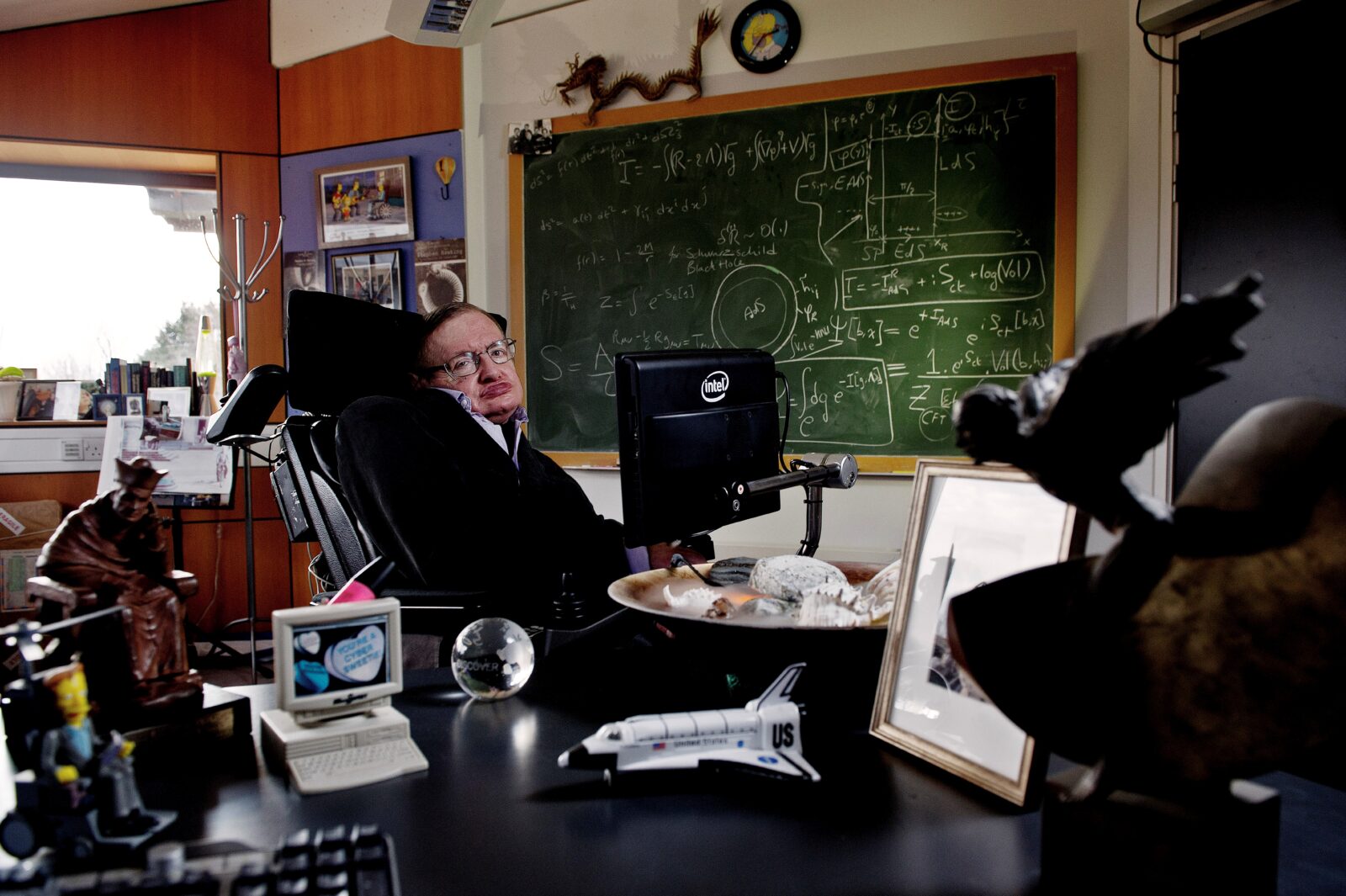 Mancs now now get up close to rare personal items of Stephen Hawking's in a new exhibition that's now opened down at the Science and Industry Museum.
Stephen Hawking at Work explores the remarkable life of a world-renowned scientist, who passed away in 2018 – with significant objects from his office giving an insight into his life as a scientist, science communicator, and as a person who lived with motor neurone disease.
Highlights include a rare copy of his PhD thesis, and a wager he made with his peers about whether things that fall into a black hole are lost forever, while there's also a 'time traveller' party invitation that he sent to his peers after the party had taken place, to prove that time travel to the past is impossible.
Find out more and grab tickets here.
___
Totally Jurassic
Walkden
Monday 29 May – onwards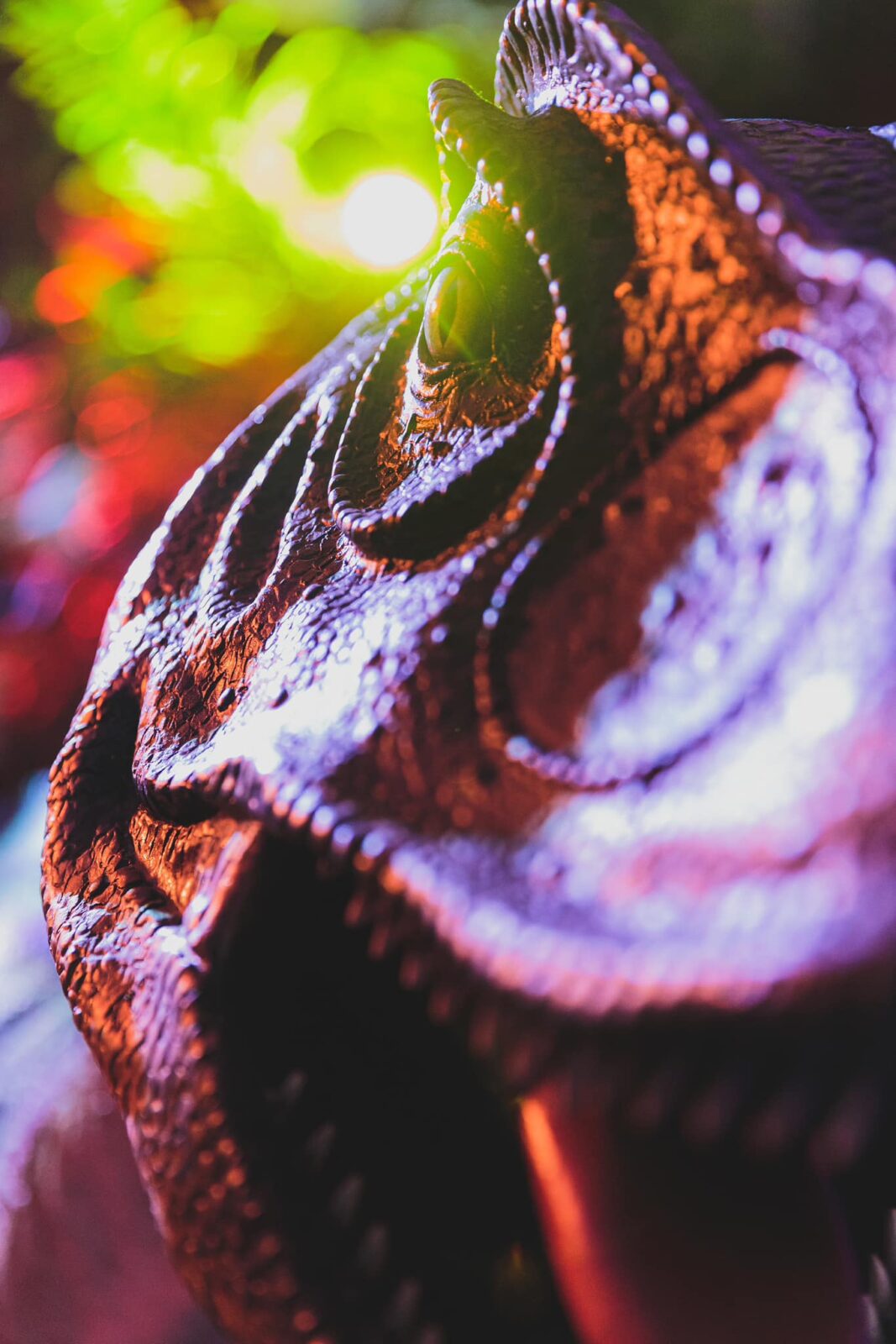 A new Jurassic-themed trail has opened in Greater Manchester, and you can go back in time to when "dinosaurs ruled Earth".
Described as being "an immersive dino experience" where families can walk among huge static dinosaur models, all while learning lots of fun facts and snapping photos along the way, Totally Jurassic has now opened in Walkden town centre, and tickets are available from as little as £5 per person.
It's the latest pop-up family attraction by Totally Roarsome – which is one of the North West's best-loved immersive events companies.
Find out more and grab tickets here.
___
10% off at DNA VR
Manchester City Centre
Monday 29 May – Sunday 4 June
Keen to escape the usual indoor activities and taking your family on a virtual adventure this half term instead? Fancy saving a few pennies while you're at it too?
Manchester's largest virtual reality arcade, DNA VR – which is suitable for thrill-seekers aged seven and over – is offering an extra 10% off all week, and there's a gaming experience for everyone to get stuck into, with both arcade and longer escape-style challenges across a variety of themes available to choose from.
The critically-acclaimed venue perfect alternative day out in the city, and you can grab yourself 10% off with the code DNAVR10 when you book tickets here.
___
Half Term at the Science and Industry Museum
Manchester City Centre
Monday 29 May – Sunday 4 June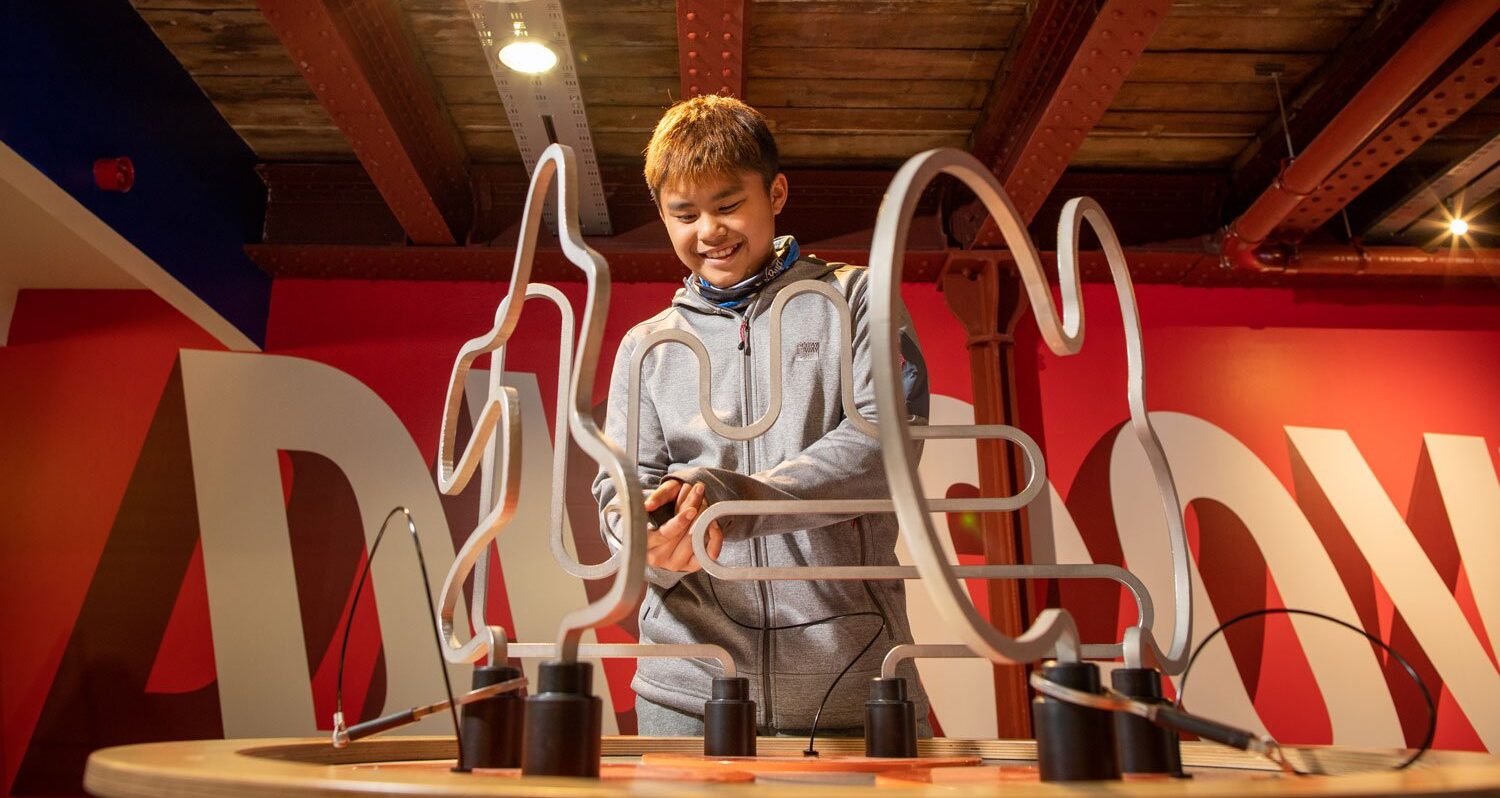 Curious Mancs can explore brand-new science displays, immersive exhibitions, decades of gaming, and more this May half term and beyond.
The Science and Industry Museum is hosting a half term "packed full of digital discovery" – with the unveiling of hotly-anticipated new display dedicated, an extension to one of its most successful world-first exhibitions, the chance to explore the world of gaming, discover groundbreaking ideas that "change the world", and so much more.
It's the perfect place to spend an afternoon immersed in science, look forward to the future of tech, or a journey back though Manchester's industrial past.
Find out more here.
___
Planet Shark: Predator or Prey
Chester Zoo
Monday 29 May – onwards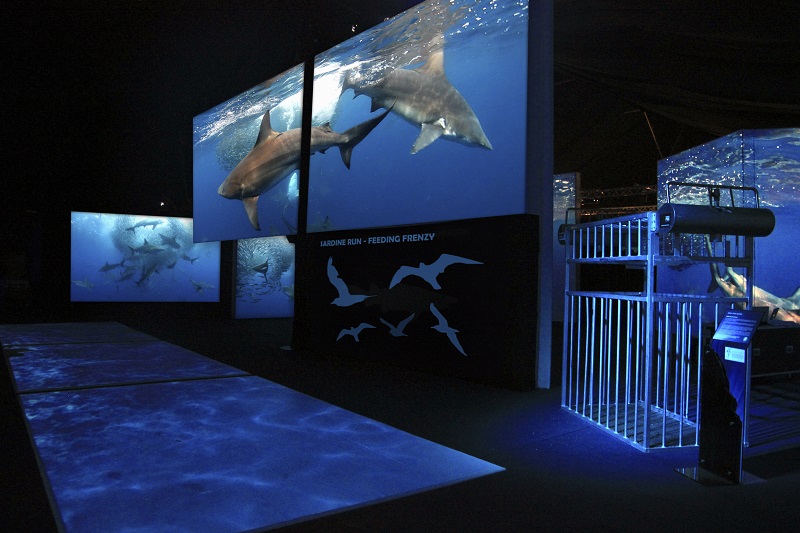 The world's most innovative 'out of water' shark experience has now arrived at Cheater Zoo.
Visitors heading to the UK's largest charity zoo will be some of the first in the country to get to make the most of the brand-new immersive exhibition known as Planet Shark: Predator or Prey – which aims to highlight "the wonder of sharks".
Working with global creative company, Grande Experiences, the new exhibition at the zoo features an impressive 360-degree underwater digital display, as well as life-sized shark models.
Find out more and grab tickets here.
___
Spring Escape
Trafford Centre
Monday 29 May – onwards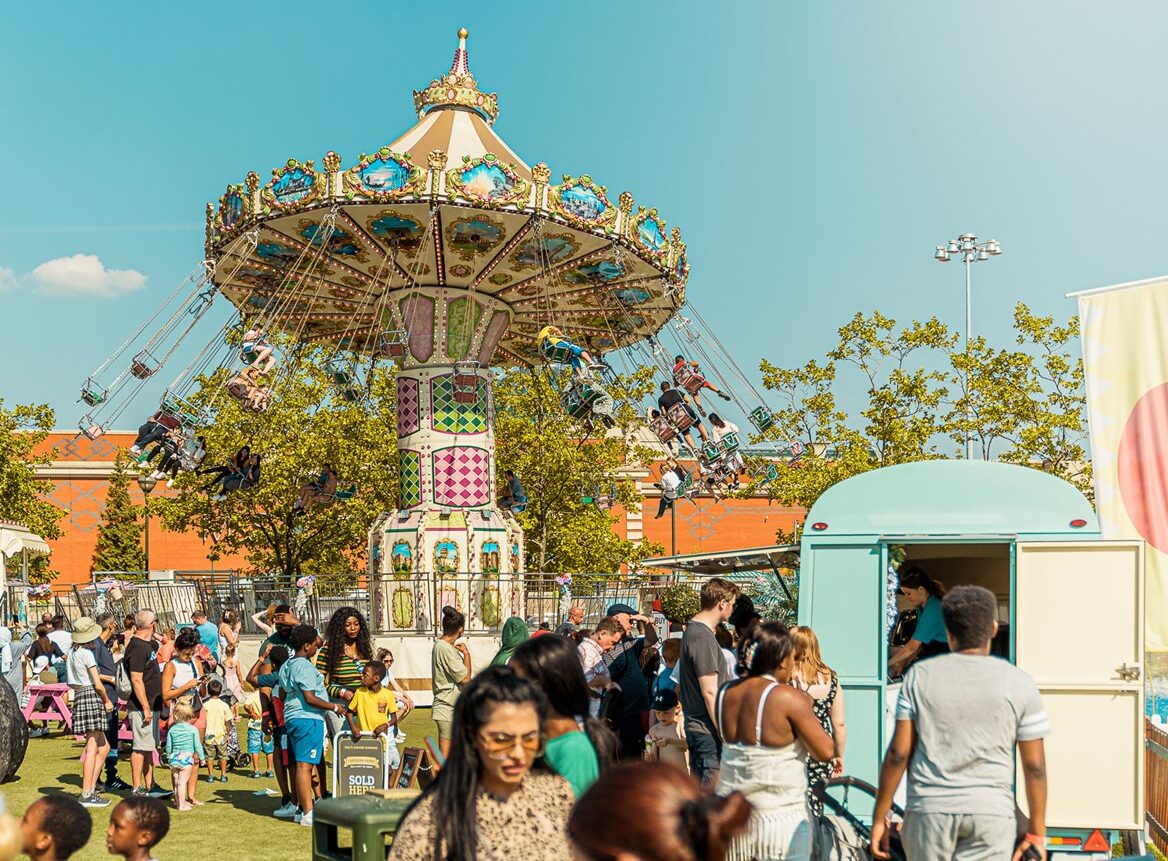 A giant outdoor funfair full of vintage fairground rides and a circus is back at the Trafford Centre.
After several hugely-successful runs in both 2021 and 2022, the UK's third largest shopping centre's outdoor space has "sprung to life" once again, and is back with a whole host of thrilling rides, a glittering circus, and lots of delicious treats for the whole family to enjoy.
Spring Escape has popped up outside the Great Hall, and tickets are now available to buy for the wide range of events on offer.
Find out more here.
___
La Clique
Depot Mayfield
Monday 29 May – onwards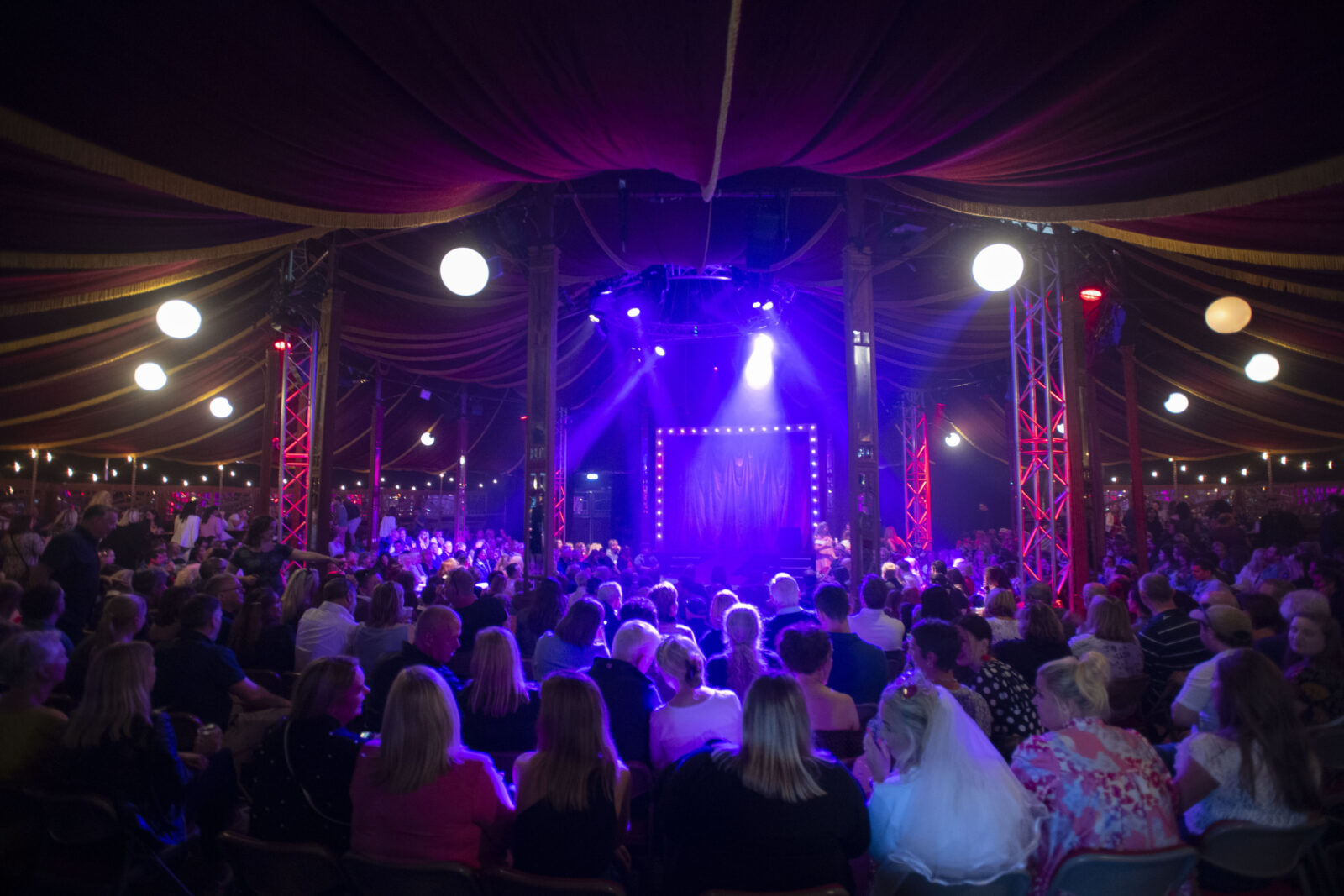 A huge circus tent has been installed onto the roof of Depot Mayfield in Manchester, as the world-leading cabaret La Clique is in town.
The trailblazing show is visiting the city for a limited six-week run, featuring the best circus and cabaret acts in the world.
Presented by live entertainment company Underbelly, La Clique is wowing audiences with its genre-defining cabaret show, and for its Manchester stint, performers will include tension strap artist LJ Marles, singer Chastity Belt, aerial contortion artist Miranda Menzies, comedy and stunt performer Sam Goodburn, and more artists to be announced.
Find out more and grab tickets here.
___
The Wizarding Adventure
East Lancashire Railway
Thursday 1 June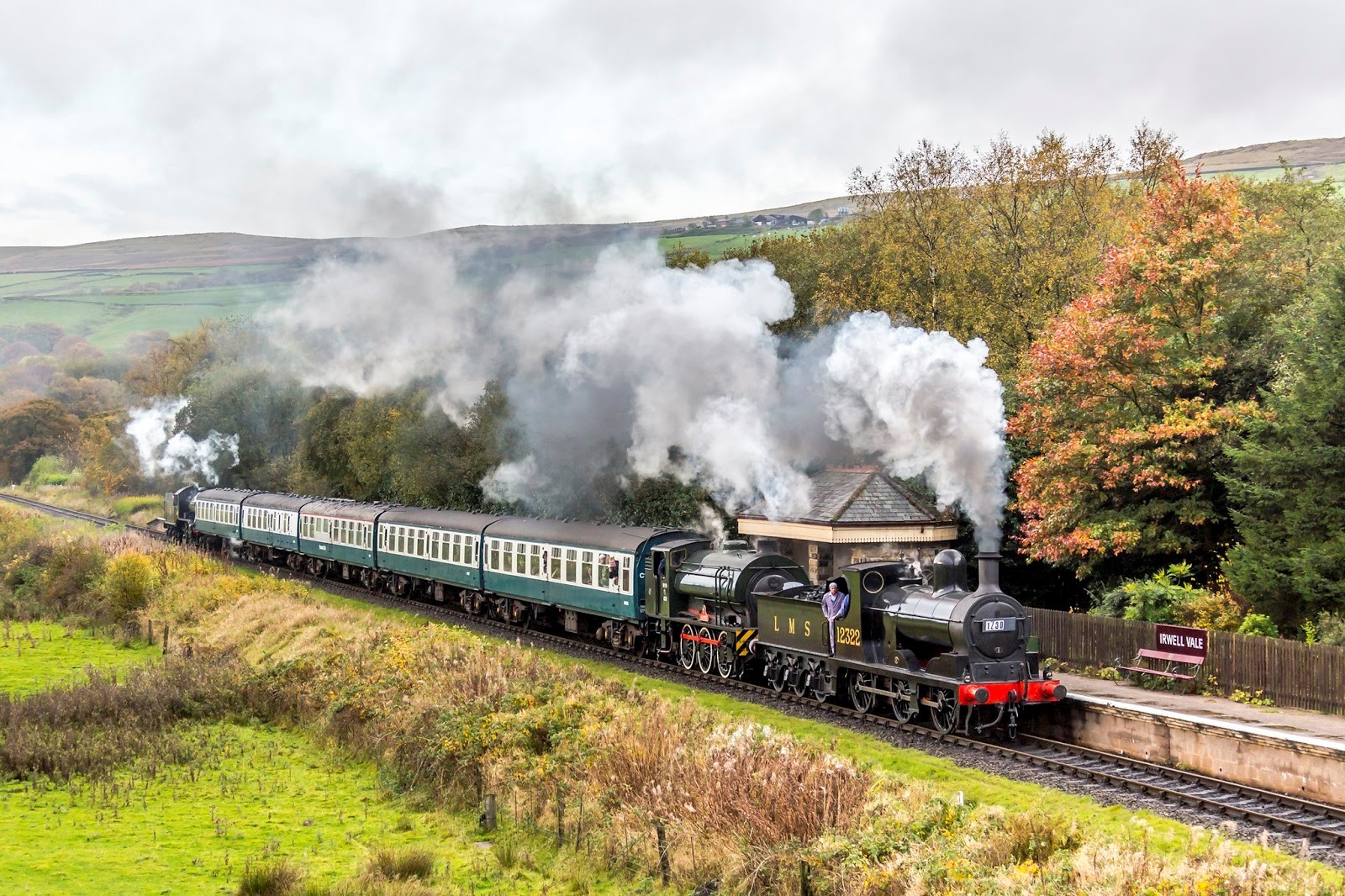 One of the East Lancashire Railway's (ELR) fan-favourite events is back again this week, and it's giving families the chance to go on a 'wizarding adventure' and ride a Harry Potter-themed train through Greater Manchester.
Aspiring witches and wizards can gather at the ELR for a day of sharing spells and magic-themed fun.
This interactive adventure will see visitors, both young and old, enjoy a range of performances from colourful characters and magical creatures, all before boarding the 'Wizard Express' for a two-hour round trip journey through the Irwell Valley of wonders.
Find out more and grab tickets here.
___
Late Night Shopping
Cheshire Oaks
Thursday 1 June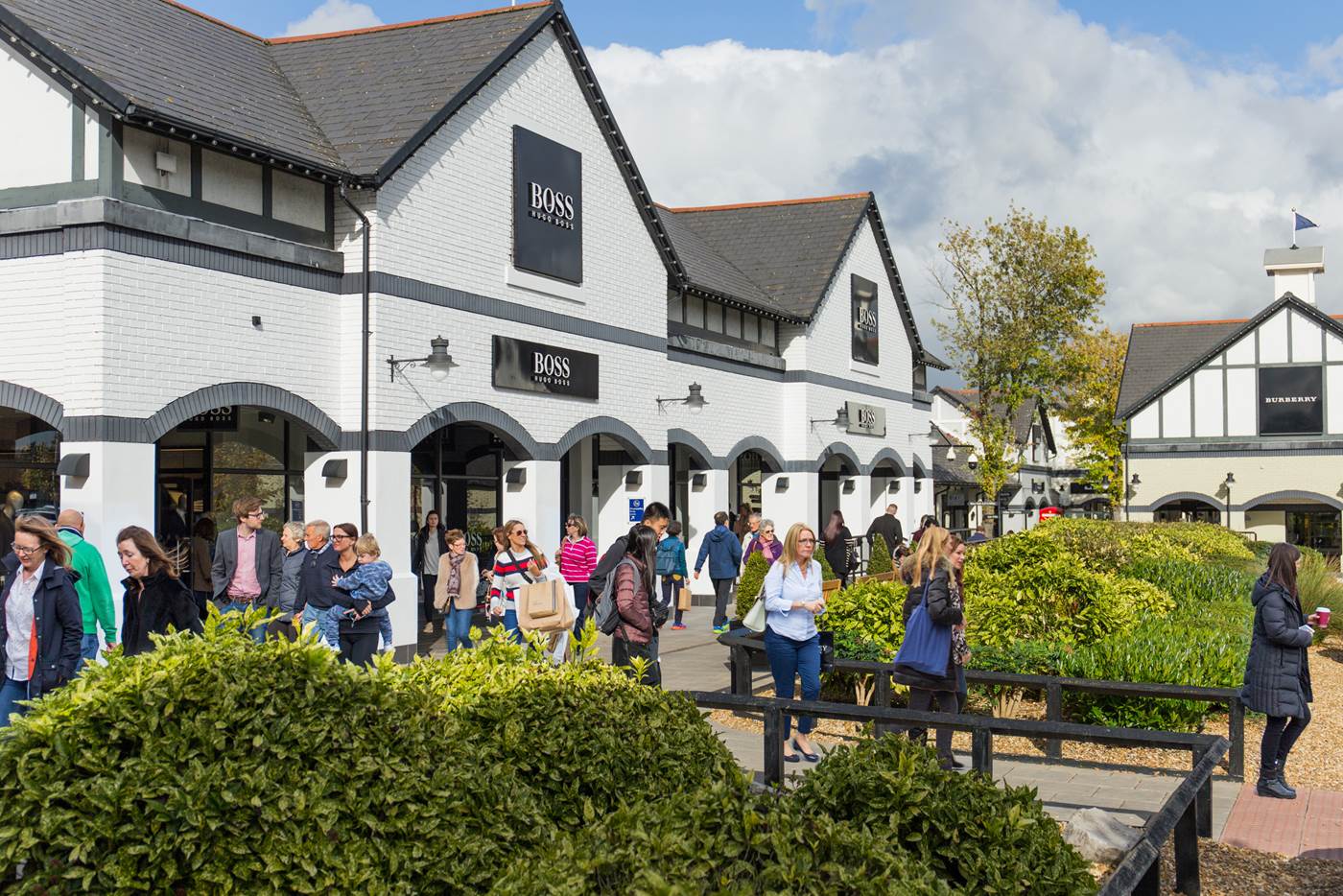 Cheshire Oaks is staying up past its bed time for one night only this week, so late-night shoppers can head on down and fill up their baskets with some amazing deals.
On Thursday 1 June, over 50 brands at the Designer Outlet will be taking 20% off their original price tags, with some brands like All Saints and Puma being generous enough to raise it to 30% off.
You'll get to discover on-trend seasonal essentials, like designer sunglasses, the latest summer dresses, and your go-to holiday essentials, or treat yourself to a timeless investment piece from the latest designer fashion lines at Calvin Klein, Tommy Hilfiger, and more.
And if you can't wait or want to get ahead of the line, McArthurGlen members will actually get 24 hour early access.
Find out more here.
___
Keen to watch the Manchester derby FA Cup final in Manchester city centre this weekend?
The first-ever Manchester derby FA Cup final in the history of the competition is happening this weekend, and while not everyone is able to be there at Wembley for the momentous occasion, it's still a massive day for the city.
Fans will be out in full force to watch the big fixture as Manchester United face Manchester City on Saturday 3 June at 3pm.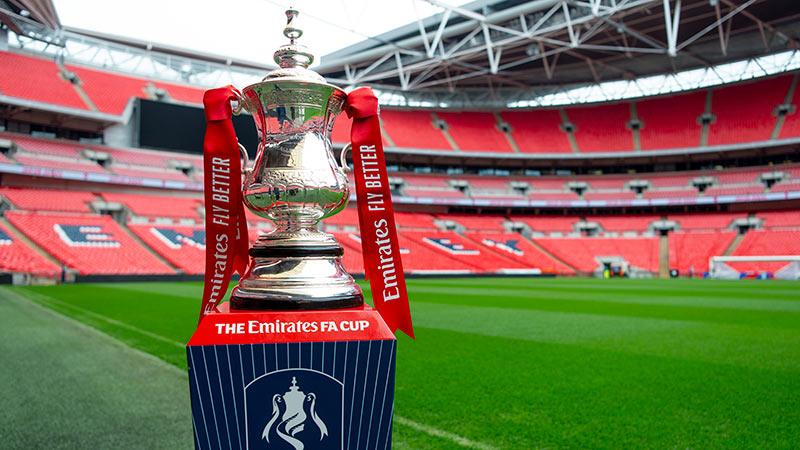 Town is going to be absolutely buzzing with big game atmosphere, not to mention everyone else out enjoying a weekend full of sun, so if you are wanting to go out and watch it in the pub, it's worth having an idea of where you're going rather than just rocking up half an hour before kick-off.
Read our round-up of where to watch the FA Cup final in Manchester city centre here.
___
We Invented The Weekend 2023
MediaCity & Salford Quays
Saturday 3 – Sunday 4 June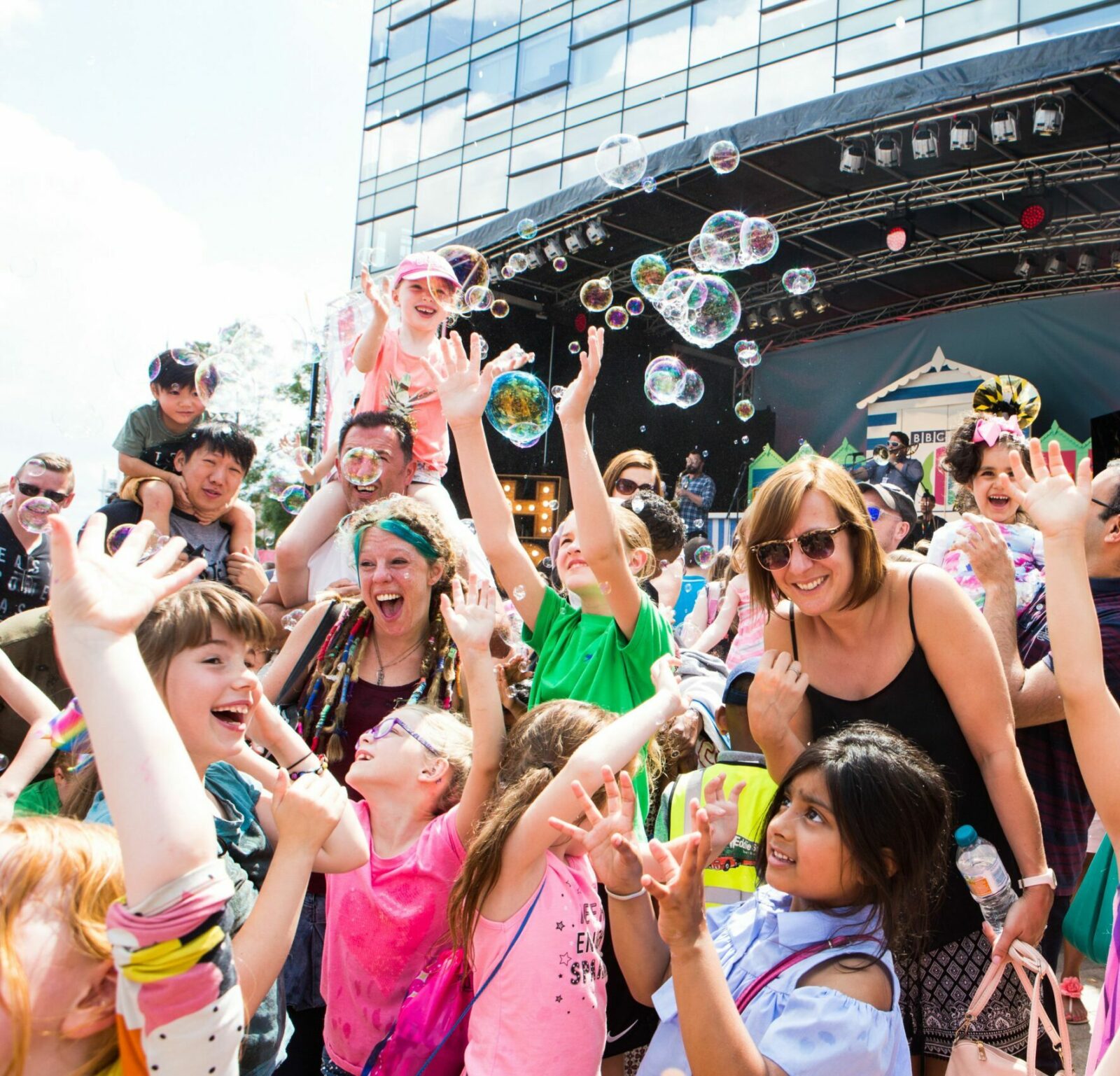 We Invented the Weekend is back for 2023.
After a successful first outing last year, the two-day bold and imaginative culture-led festival is back by popular demand, and is set to take over both MediaCity and Salford Quays this Saturday 3 & Sunday 4 June Salford with a jam-packed lineup of events so festivalgoers of all ages can get involved in a wide range of activities for FREE.
Situated where the weekend was originally invented in Greater Manchester back in 1843, the festival celebrates the differences in how people spend their leisure time, free time, quality time, and me-time.
Find out more here.
___
A Lovely Day
Cultplex
Saturday 3 June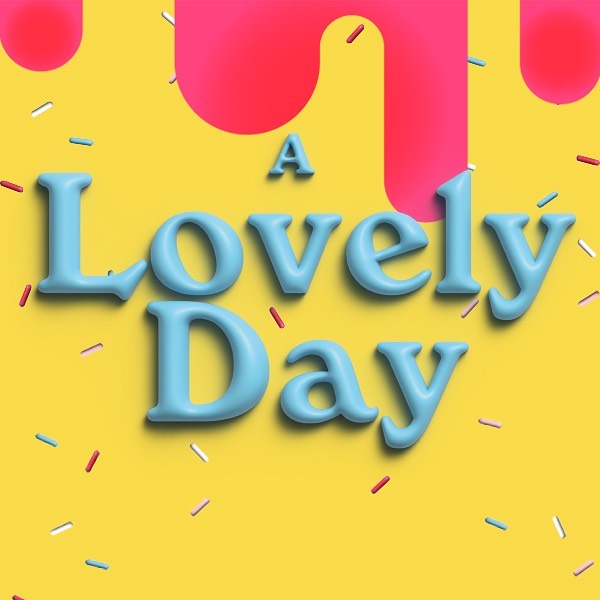 Some of the UK's "most exciting" comedians are bringing their shows to a new mini comedy festival in Manchester city centre this week.
Taking over Manchester's home of cult cinema, video games, and "cool nerdy events", Cultplex – which is tucked away within the award-winning venue GRUB in Cheetham Hill – for one-day only this Saturday, A Lovely Day is a brand-new mini comedy festival that's set to bring all the laughs.
A handful of the funniest and upcoming names on the comedy circuit will take to the stage to perform their new work-in-progress shows.
Find out more and grab tickets here.
___
Featured Image – CityCo | We Invented The Weekend | ELR