Eats
The new restaurants and bars opening in Manchester this month | August 2023
A ginormous new food hall in Salford with some of the city's best traders, a cute little wine shop with excellent snacks and lots more.
How is it August already? Somehow, this summer has felt like the shortest one yet. Perhaps it's all that miserable rain we've been having, perhaps the allure of 'freedom' post-Covid lockdowns is finally wearing off.
No matter, though. Even if you're feeling a bit meh (as I evidently am) about this wonderful British summertime we're, there's always food to turn to – and that, as we know, makes everything better. Failing that, there's always a drink. Or a few.
So, on that note, keep reading to discover the best new bars and restaurants opening in Greater Manchester this August – because there are some really good ones to look forward to.
Allpress Espresso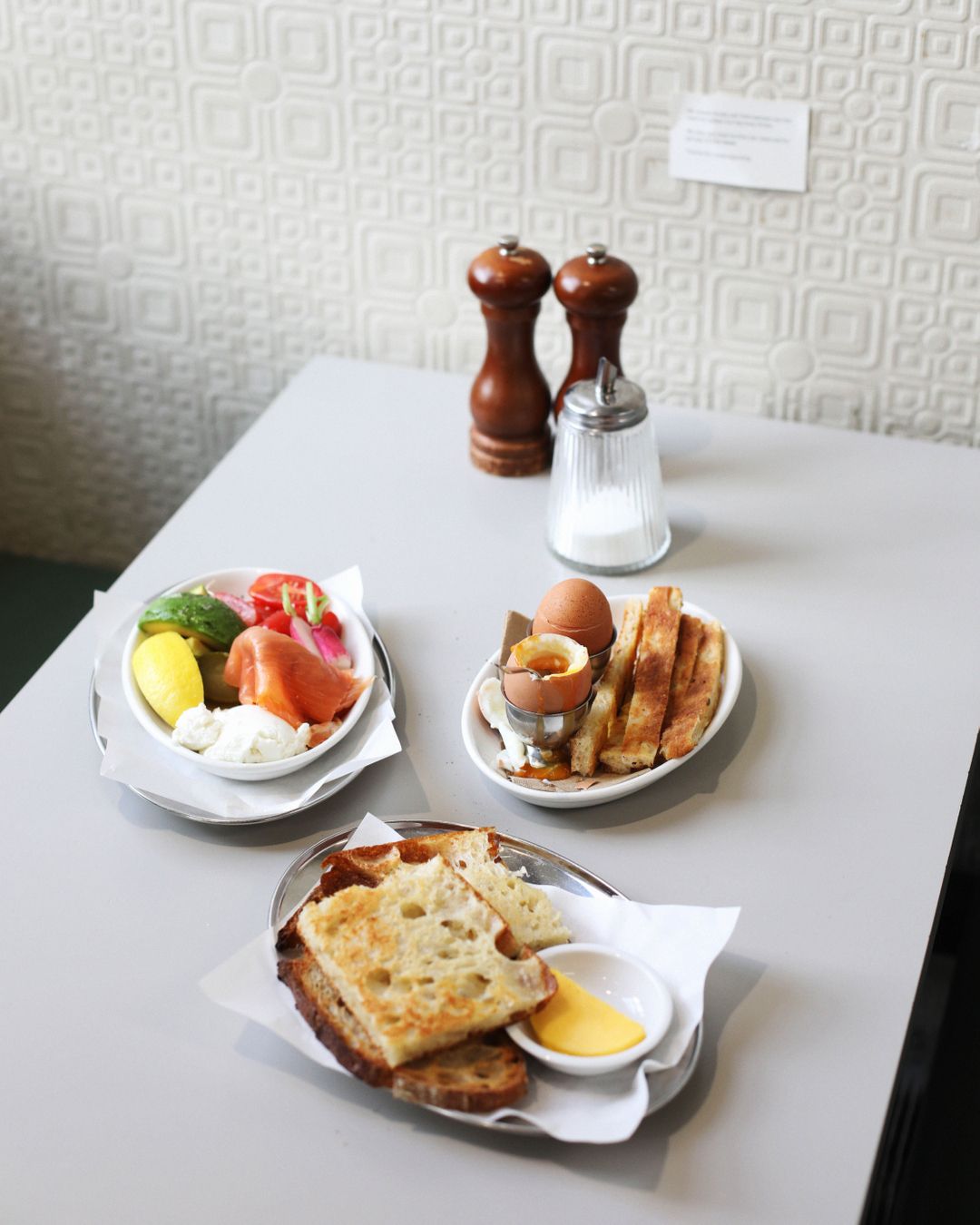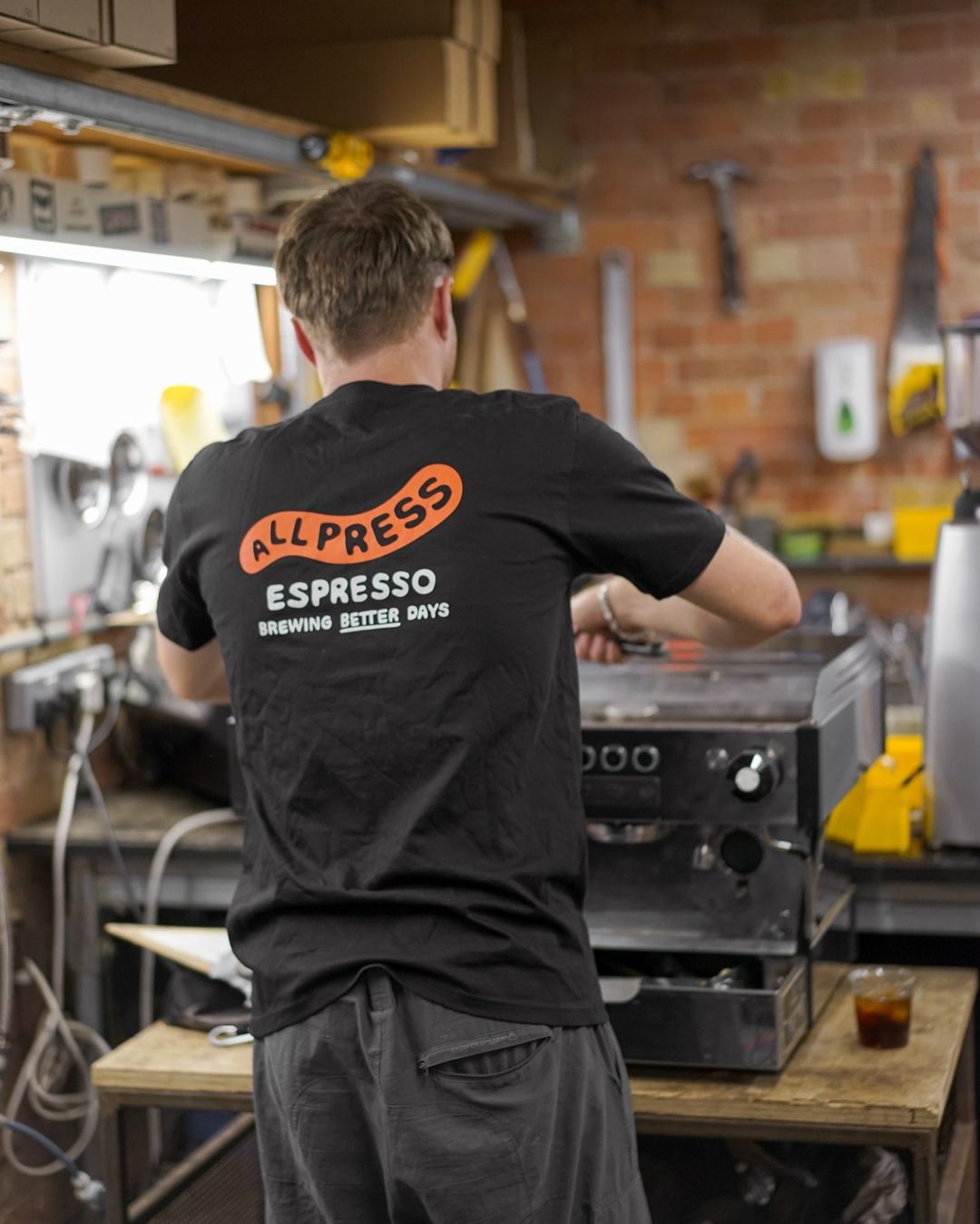 New Zealand cafe and barista school Allpress Espresso opens in Manchester city centre this month, taking up a unit in NOMA's Redfern Building.
The specialty coffee roasters already supplies the likes of Manchester's Trove, Erst, Carhartt, Patagonia, and Campanio, but now fans of its coffee will be able to go straight to the source.
TBC
Pray Tell
This new cocktail bar in Sale comes from the brains behind the excellent Riddles in Altrincham, aka Beth Ellison, and Paul Rooney of the market town's famous football bar, Libero.
Natural wine and locally-sourced craft beers will be plentiful in number, as well as cocktails embracing the more Italian, bitter end of the spectrum like negronis, spritzes and aperitivos.
TBC
Gooey Counter at Selfridges Trafford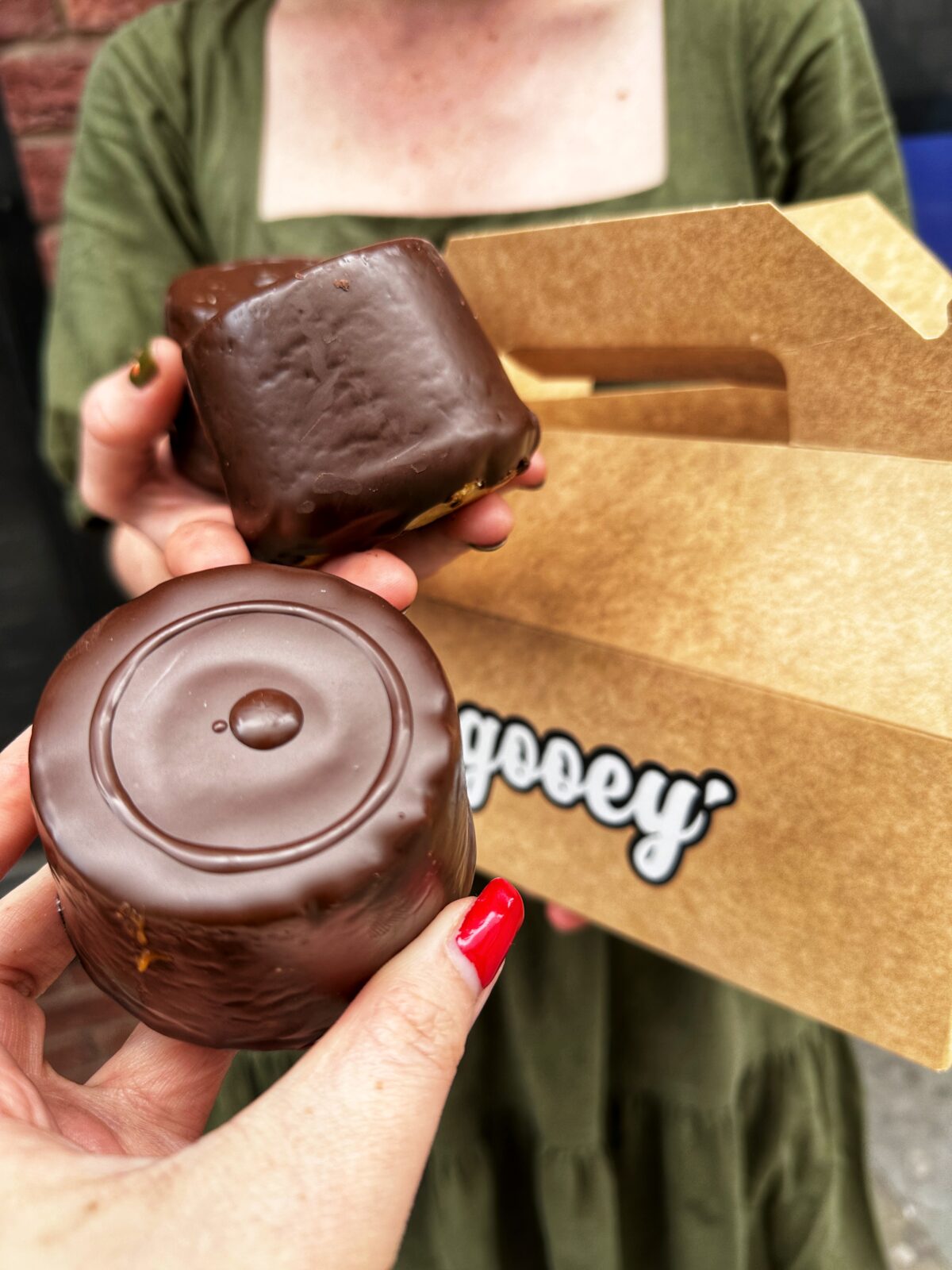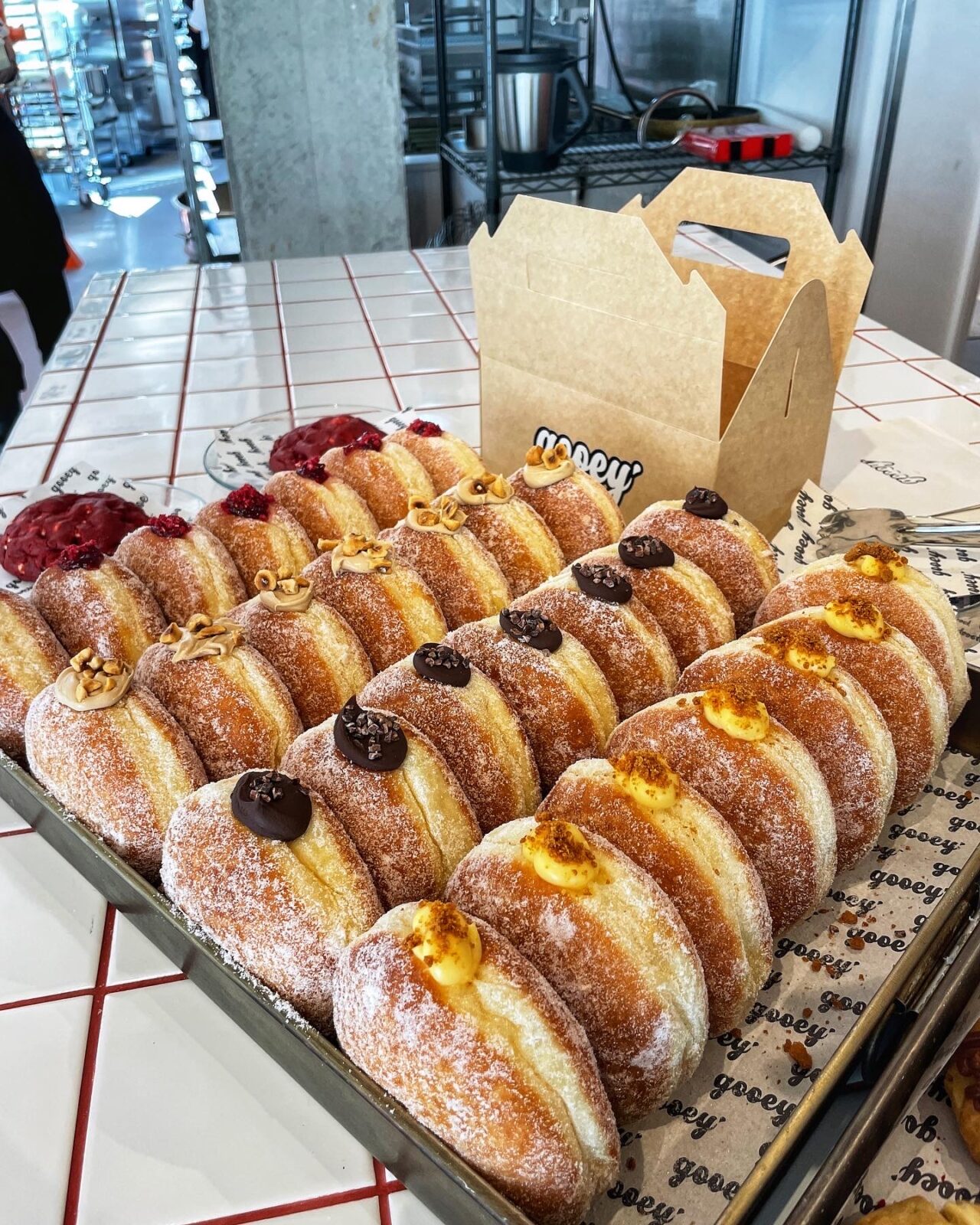 Manchester's favourite sugar dealers return to Selfridges Trafford this month with another cookie and donut counter, featuring classics like red velvet cookies and Kinderella donuts alongside a host of rotating specials including the newly-returned giant Rolo cookie.
Shoppers will be able to pick a single treat or take home a mixed box of six or eight cookies, donuts and cinnamon buns.
Open now
Kargo Mkt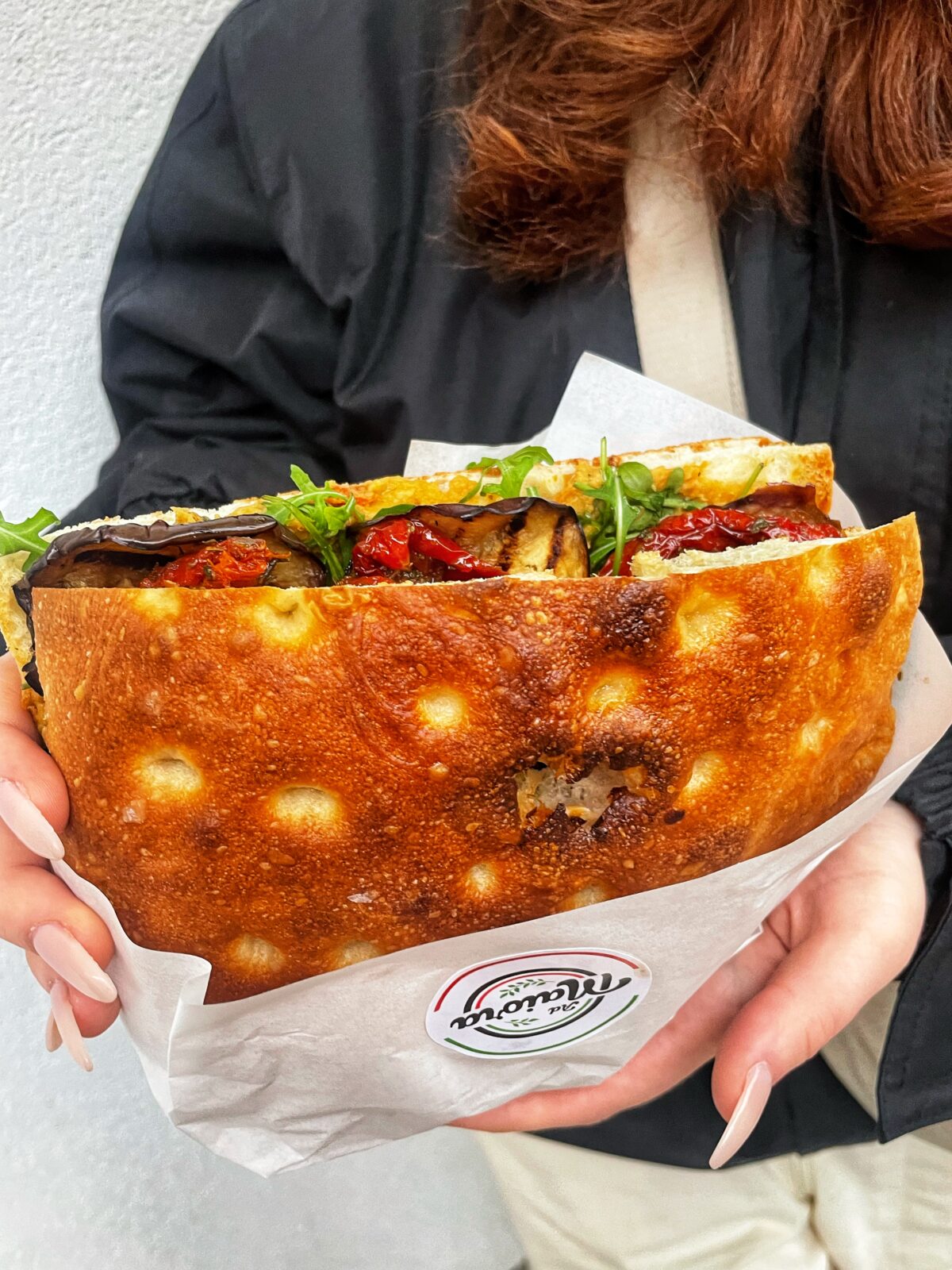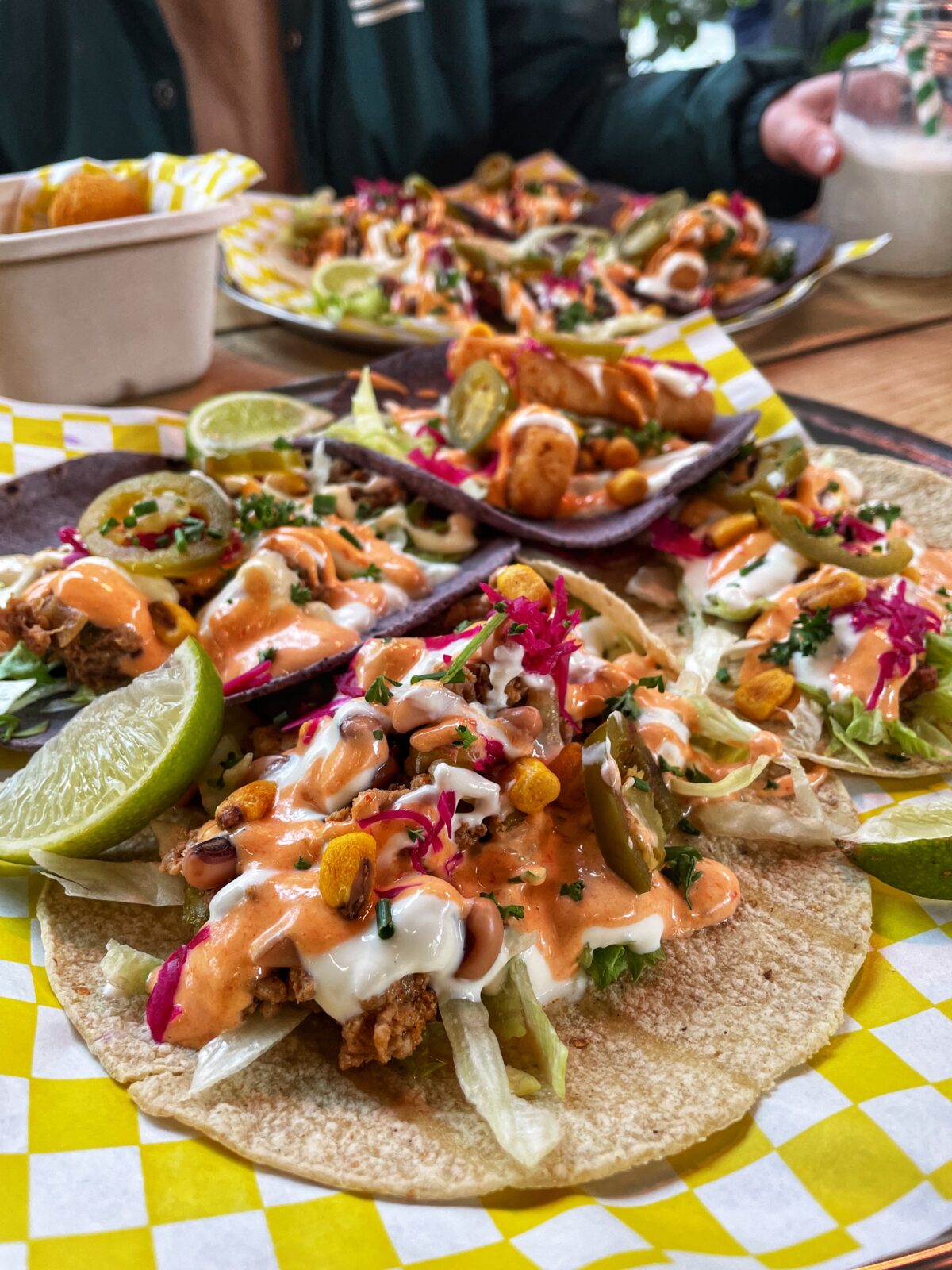 Part of a new £3.5m development at Salford Quays, this new food hall comes from Liverpool operator Blend Family, also behind the Cutlery Works in Sheffield (British Street Food Awards 2022 'Food Hall of the Year) and The GPO in Liverpool.
Set to be one of the biggest foodie openings of the year, food traders announced so far include Ad Maiora, Tang's Hot Pot, Rio Mex, Baity, Nori, What's Your Beef, Leopard Pie, Vnam, Boba Cha, Bab K, Nila's Burmese Kitchen.
Mid-August, TBC
Maki and Ramen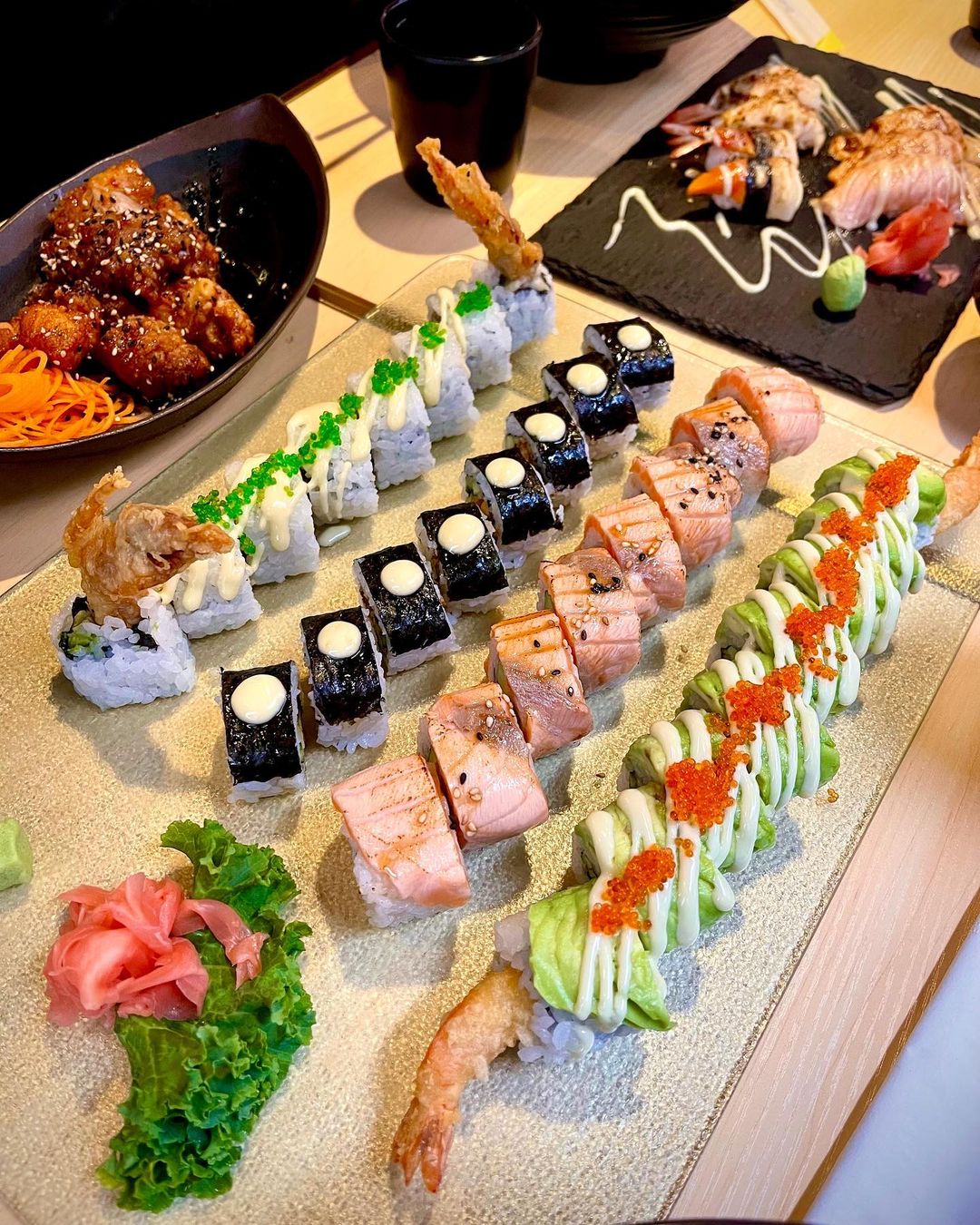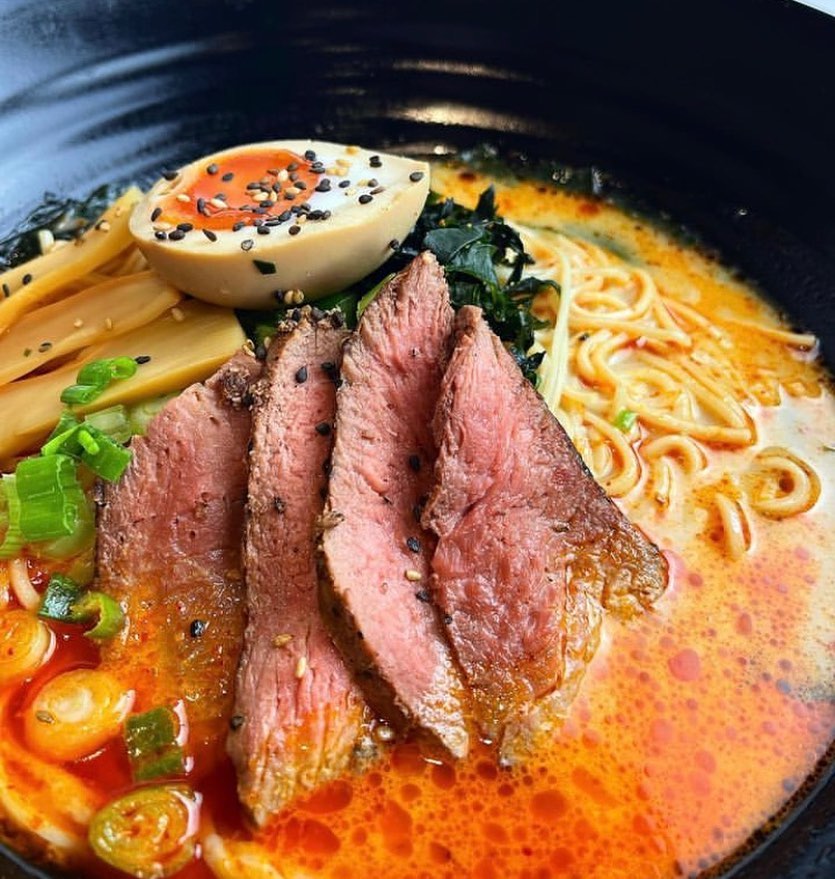 First opened by chef founder Teddy Lee in 2015, May sees Scottish-born sushi and noodle restaurant Maki and Ramen open its doors in Manchester.
Set to open just off Piccadilly Gardens on York Street later this month, it will be the chain's first north west site.
Diners can expect to find various tonkotsu-based ramens, an array of nigiri and maki rolls, and large sushi sharing platters on the menu, plus the likes of gyoza, teriyaki, pumpkin croquettes and karaage chicken.
TBC
Slice Culture, Track Brewing Co Taproom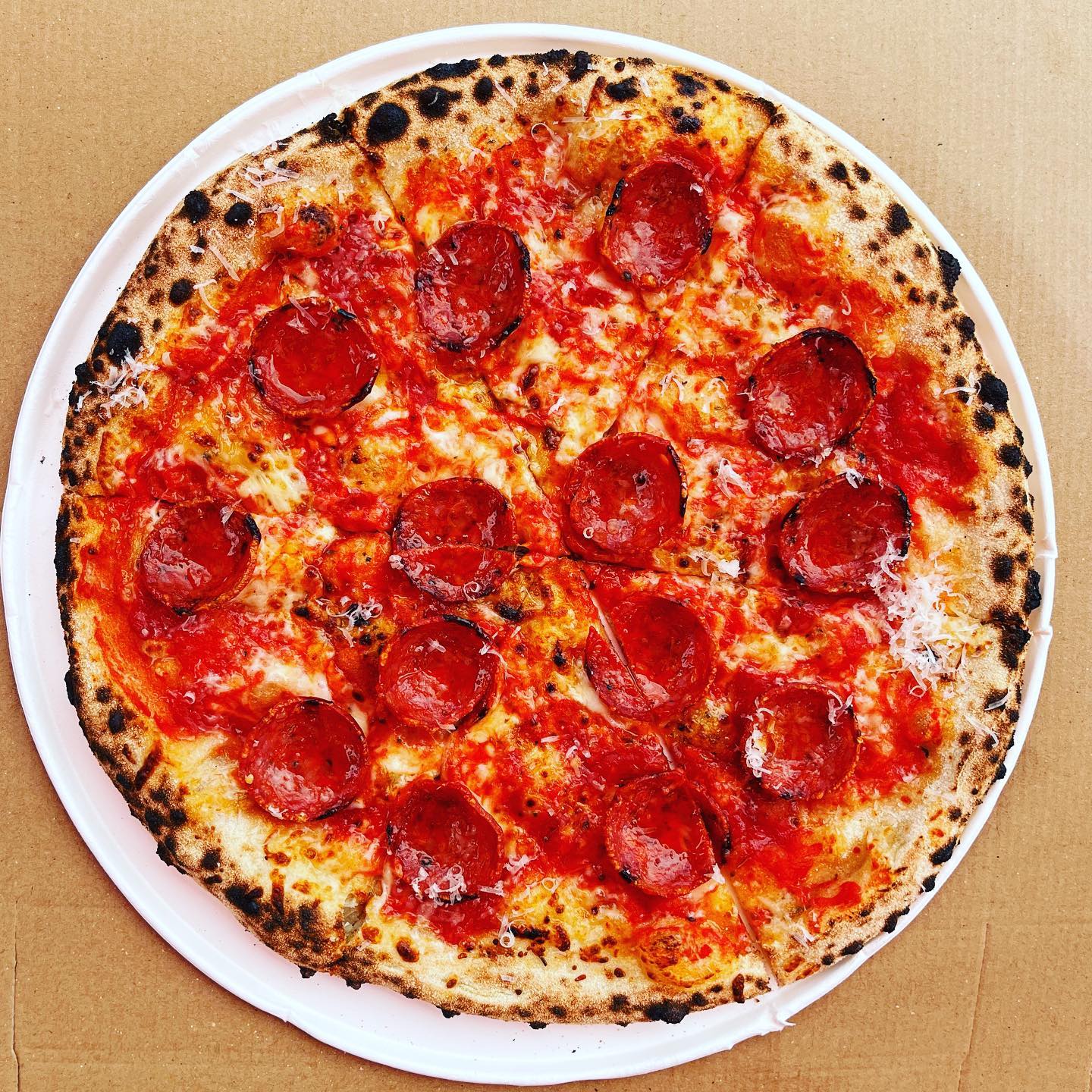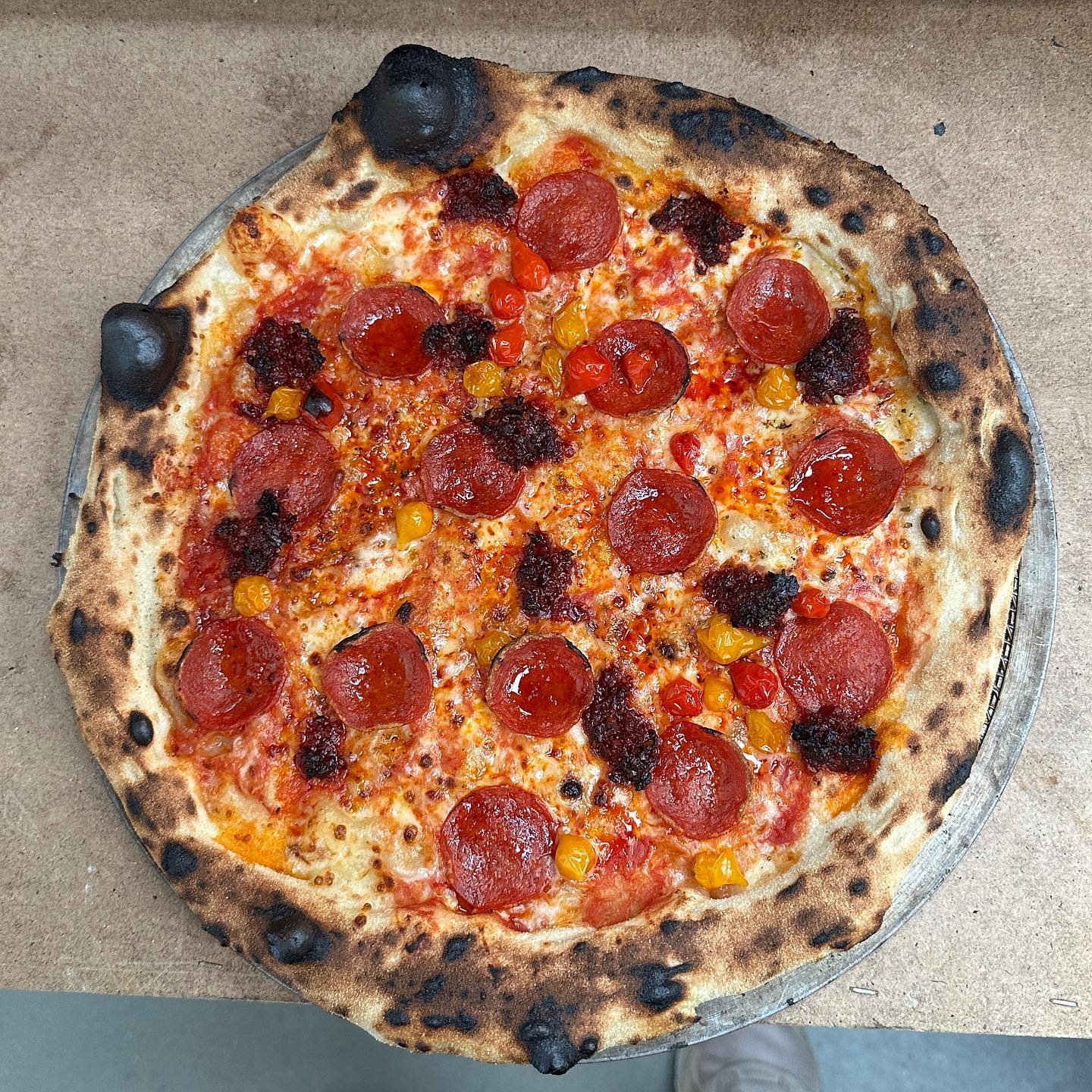 Slinging out Neapolitan pies from Track Brewing Co's Taproom on Back Piccadilly, find classic pizza 12″ combos like pepperoni and hot honey, nduja and margherita on the menu here alongside some more surprising additions.
The romesco marinara makes an interesting alternative for vegans, whilst the herbed honey pesto four cheese pizza also sounds well worth a try.
Open now
Gingko, Stockport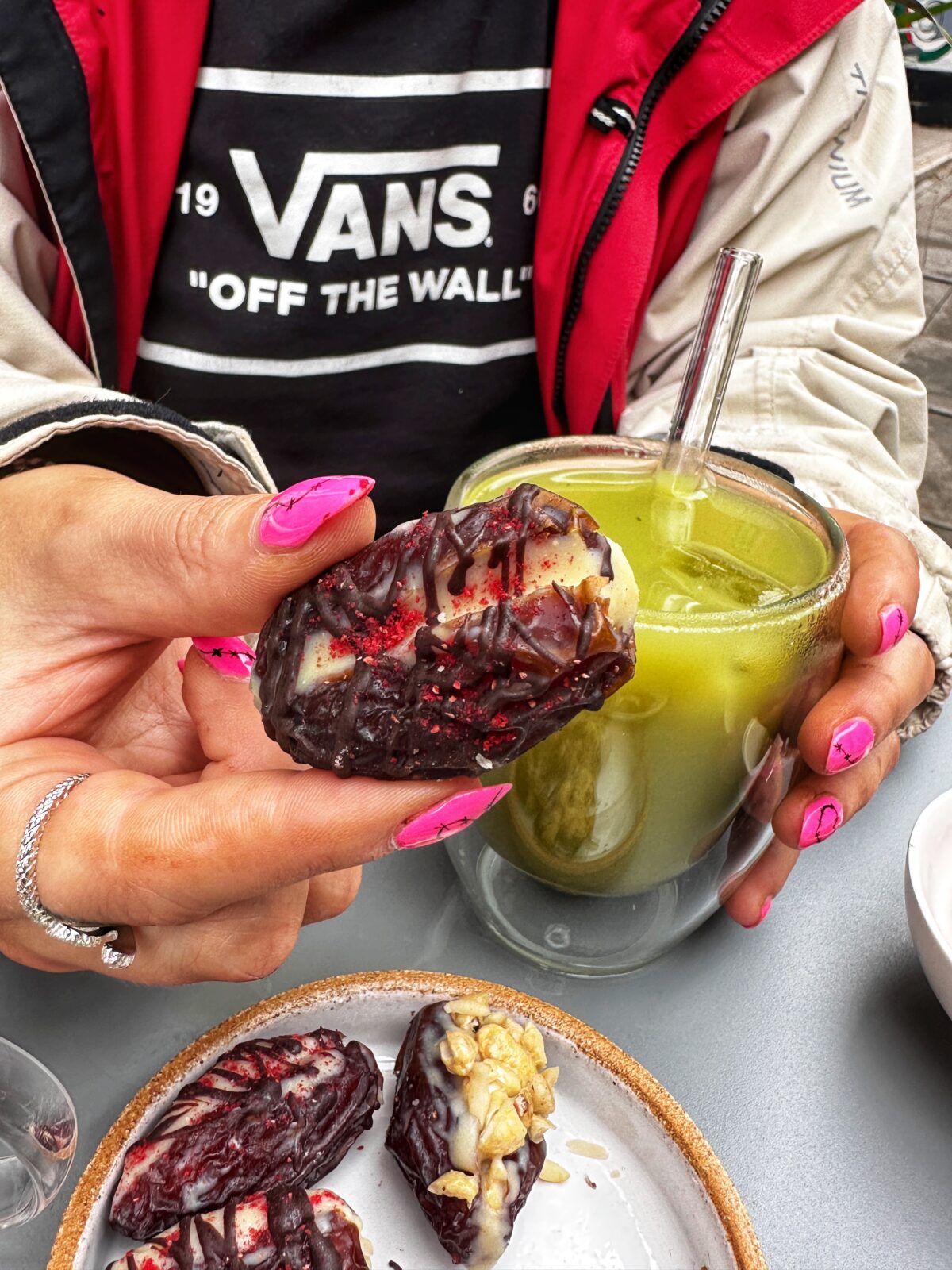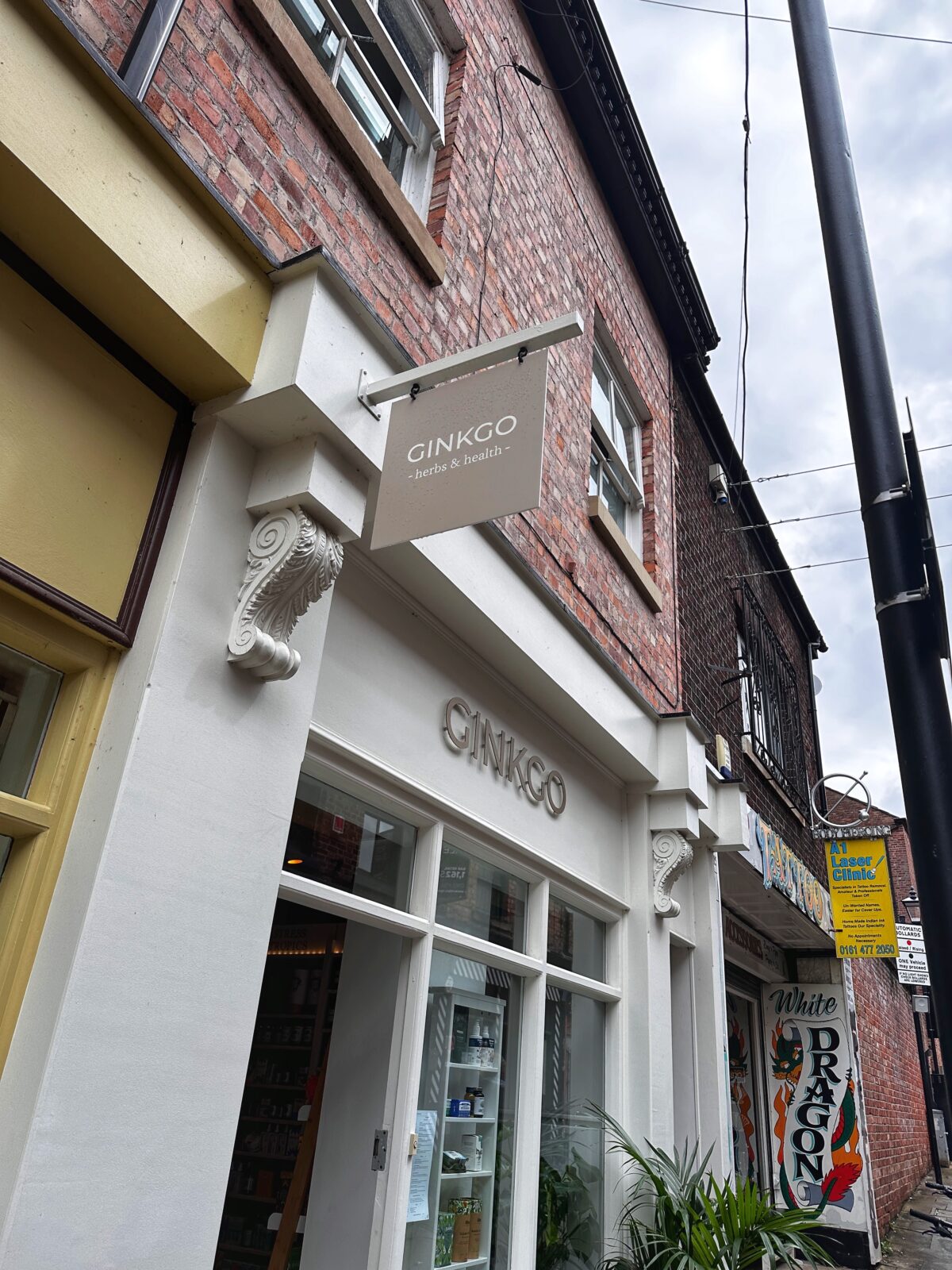 This cute little health store on Stockport's Underbanks has just had a refresh, and owners have added a new menu of healthy snacks, fresh juices, health shots and tea.
Think protein balls, chocolate shards and dates stuffed with sweet treats, plus fresh juices like the Uplifter (orange, ginger, carrots and lemon), Sneaky Greens (apple, spinach, kale, pear, cucumber) and Revitalise (fennel, coriander, lime, apple and cucumber).
Open now
NQ64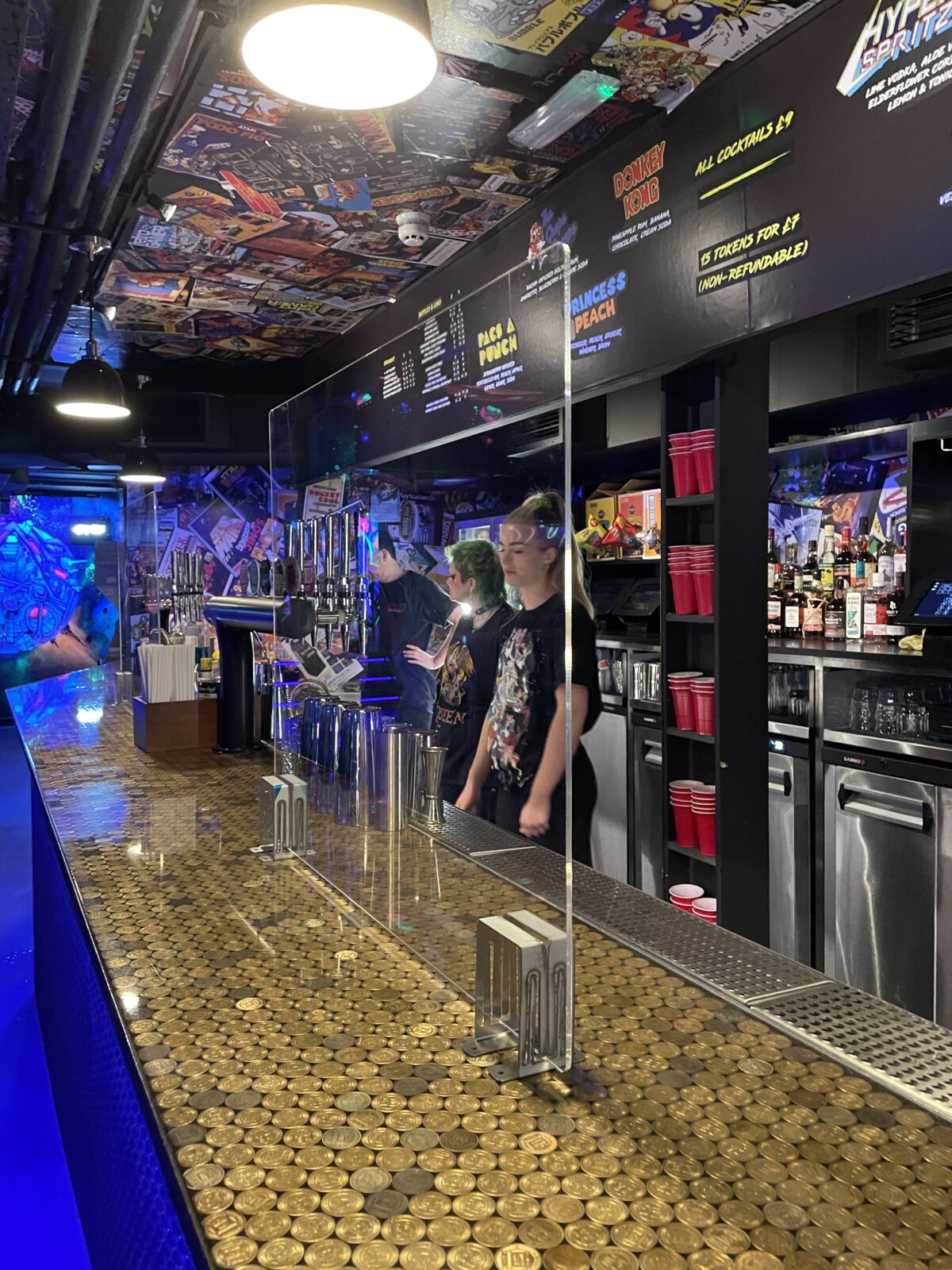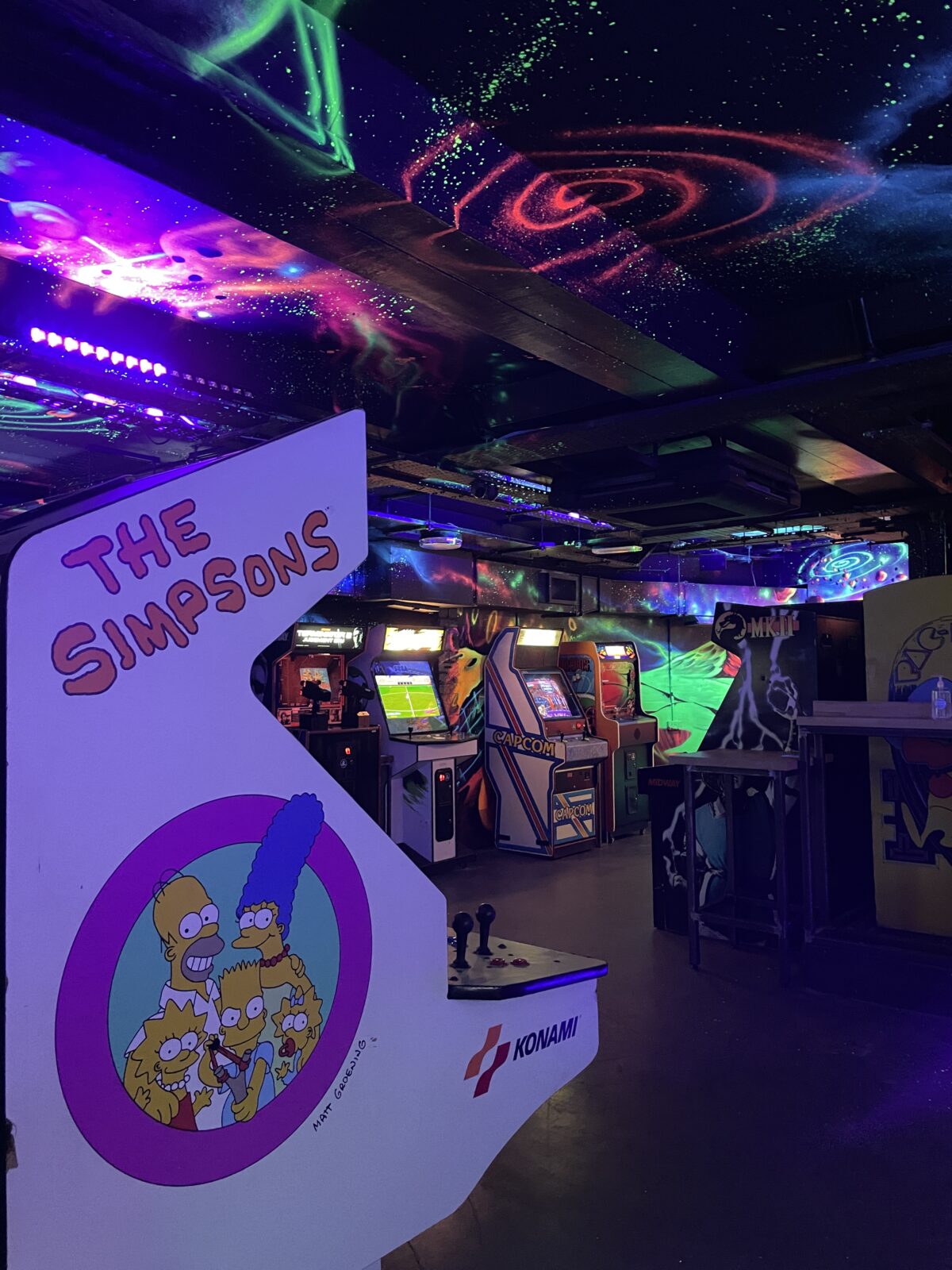 The Northern Quarter's original gaming bar is getting a glow-up this month as it moves from its old home into a new, bigger space next door.
NQ64 takes over the old Dive bar unit, transforming its outdoor terrace with the addition of new arcade games. Inside, meanwhile, specially-designed booths and banquette seating will make room for more customers and even more games.
1 August
Read more: Manchester gaming bar NQ64 to open huge new Northern Quarter venue
That Burger Place, Salford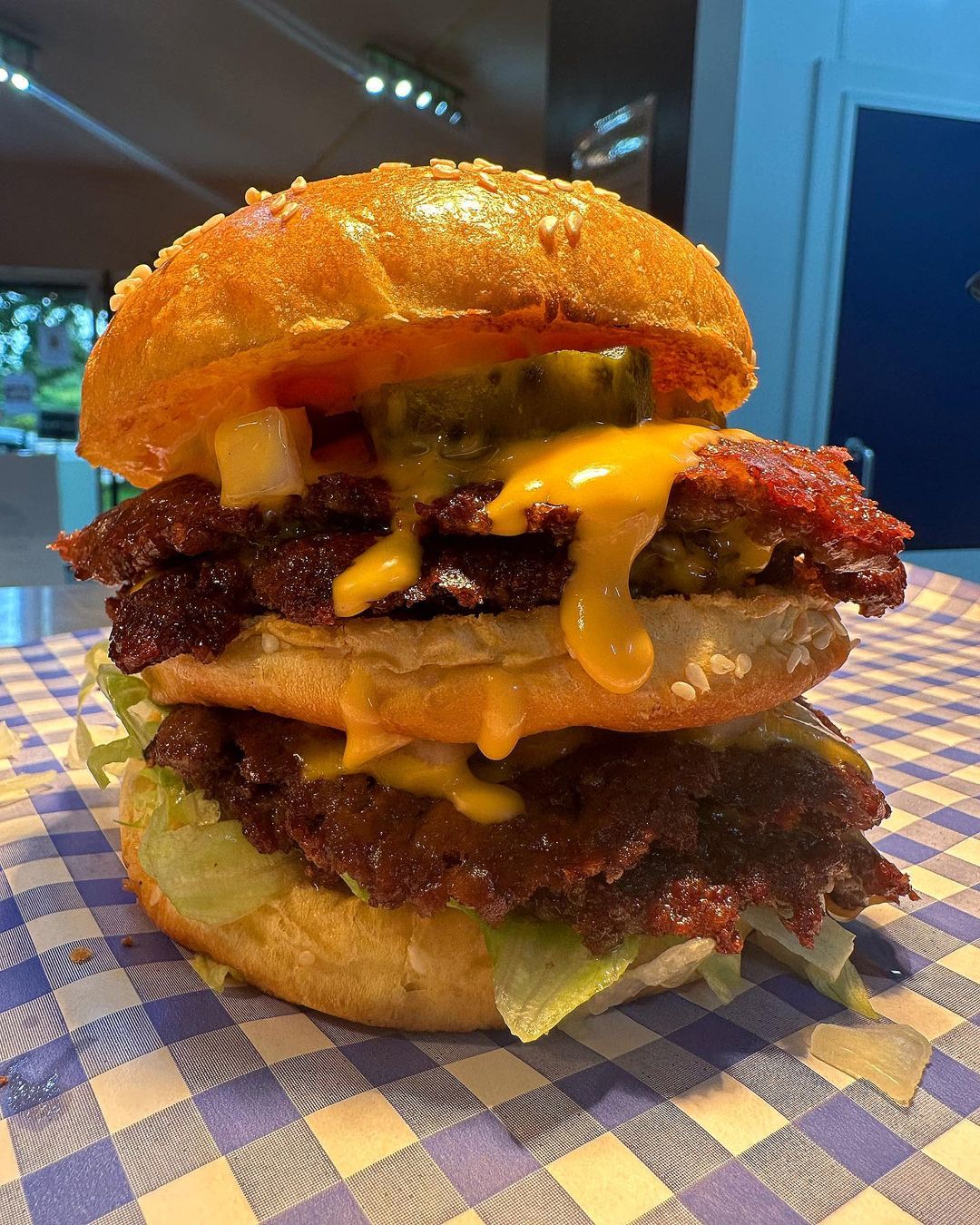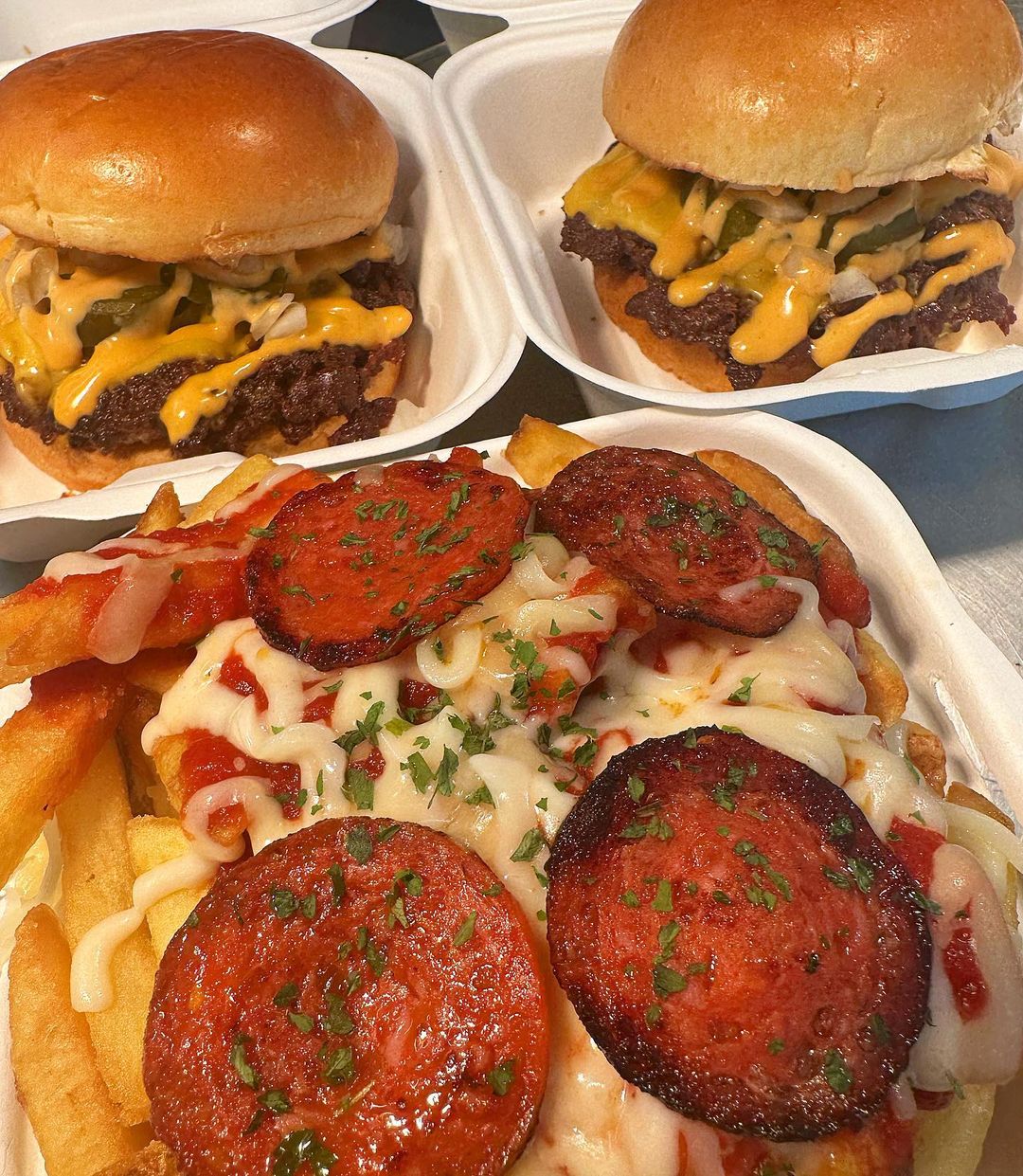 Having first made their name in Swinton, the local lads behind That Burger Place hae opened a test kitchen at The Height in Salford.
Those heading down will find plenty of new stuff on the menu to try, as well as old favourites like pizza fries and smashed burgers. The team has also collaborated with Bury baker LIttle Blonde Bakes to create some special New York deli cookies.
Open now
Insomnia Cookies, City Centre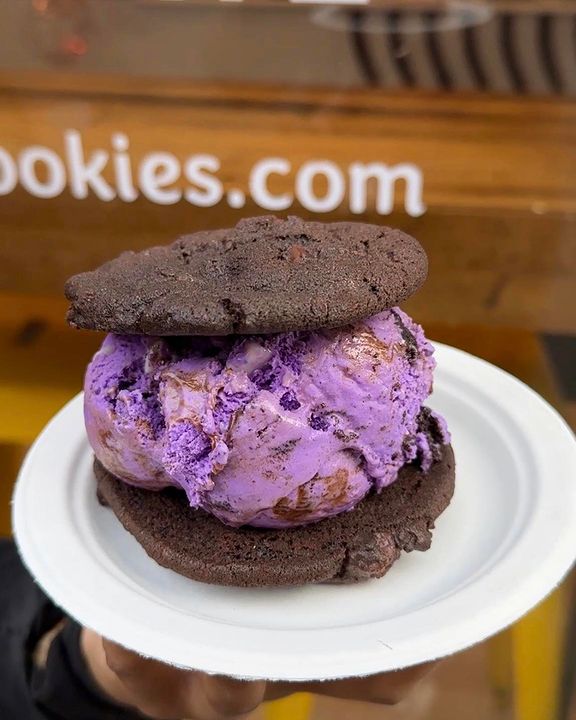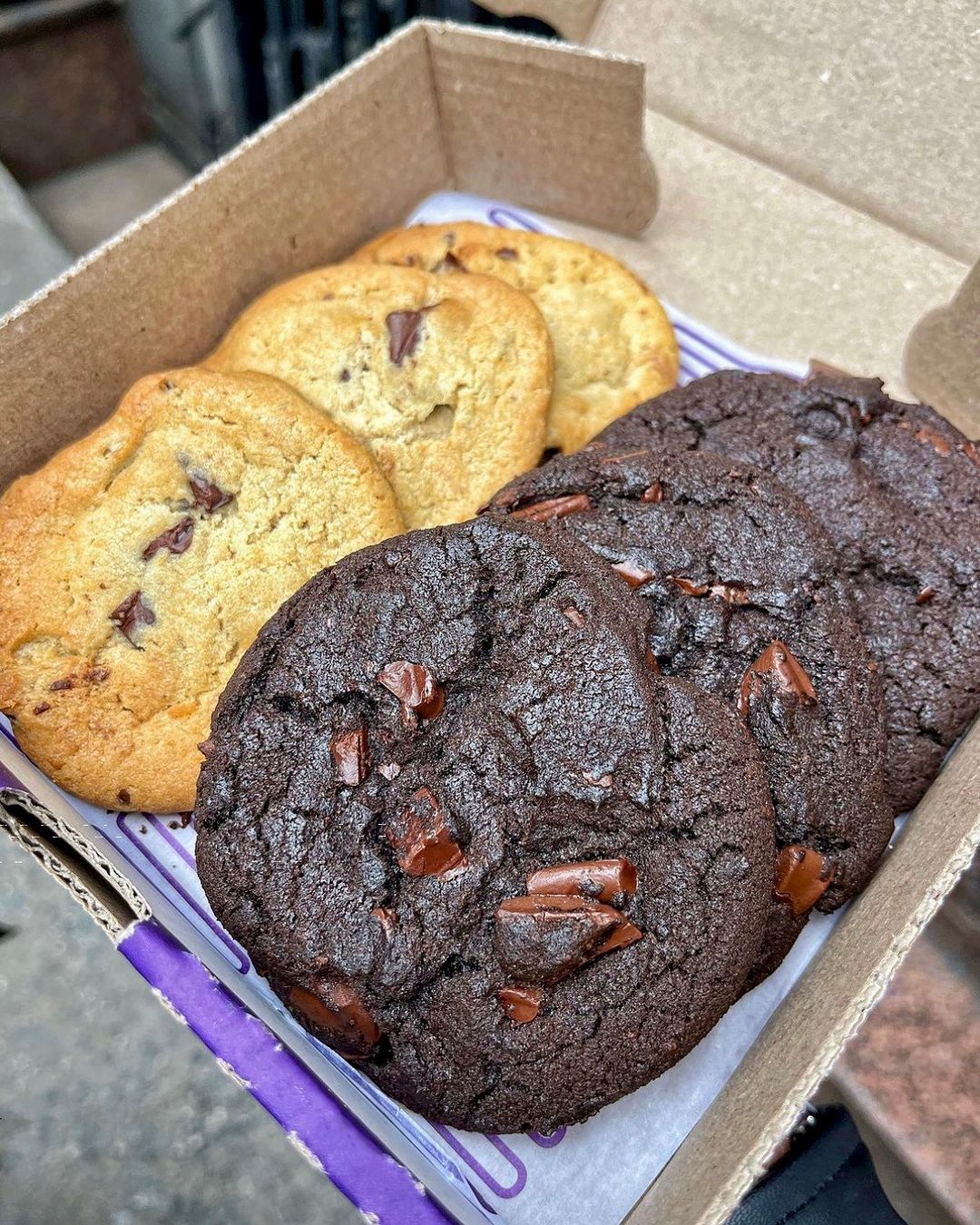 Famed in the States for its warm, gooey-centred cookie delivery, which runs until 3am every day, cult American bakery Insomnia Cookies is making its way to Manchester.
The chain is opening two new sites in Manchester this month, marking its arrival in the UK. Soon enough, you'll be able to get your fix of chunky ice cream sandwiches, cookies, pancakes and more on both Cross Street in the city centre and University Green on Oxford Road.
TBC
Must Be Micky's, Ply NQ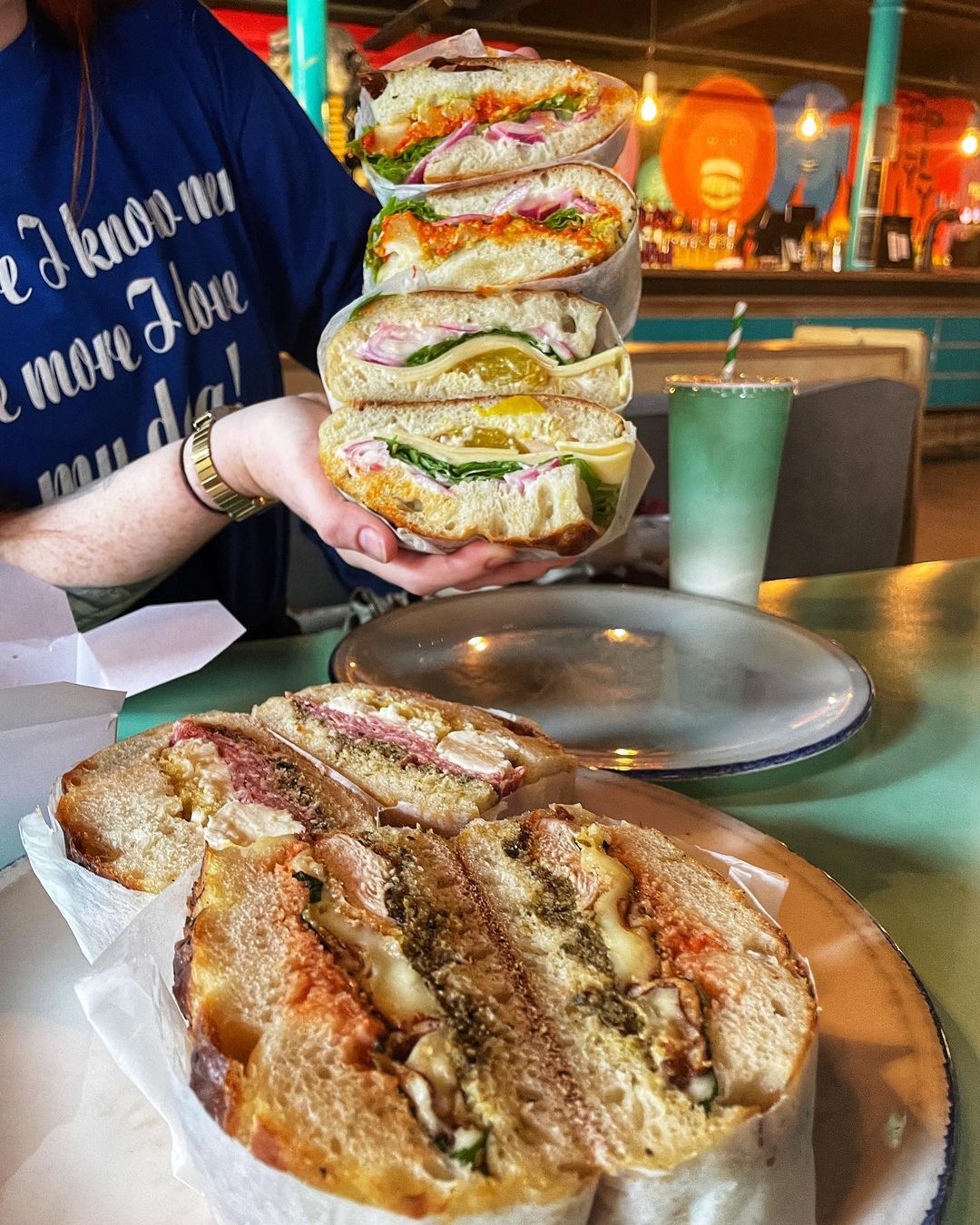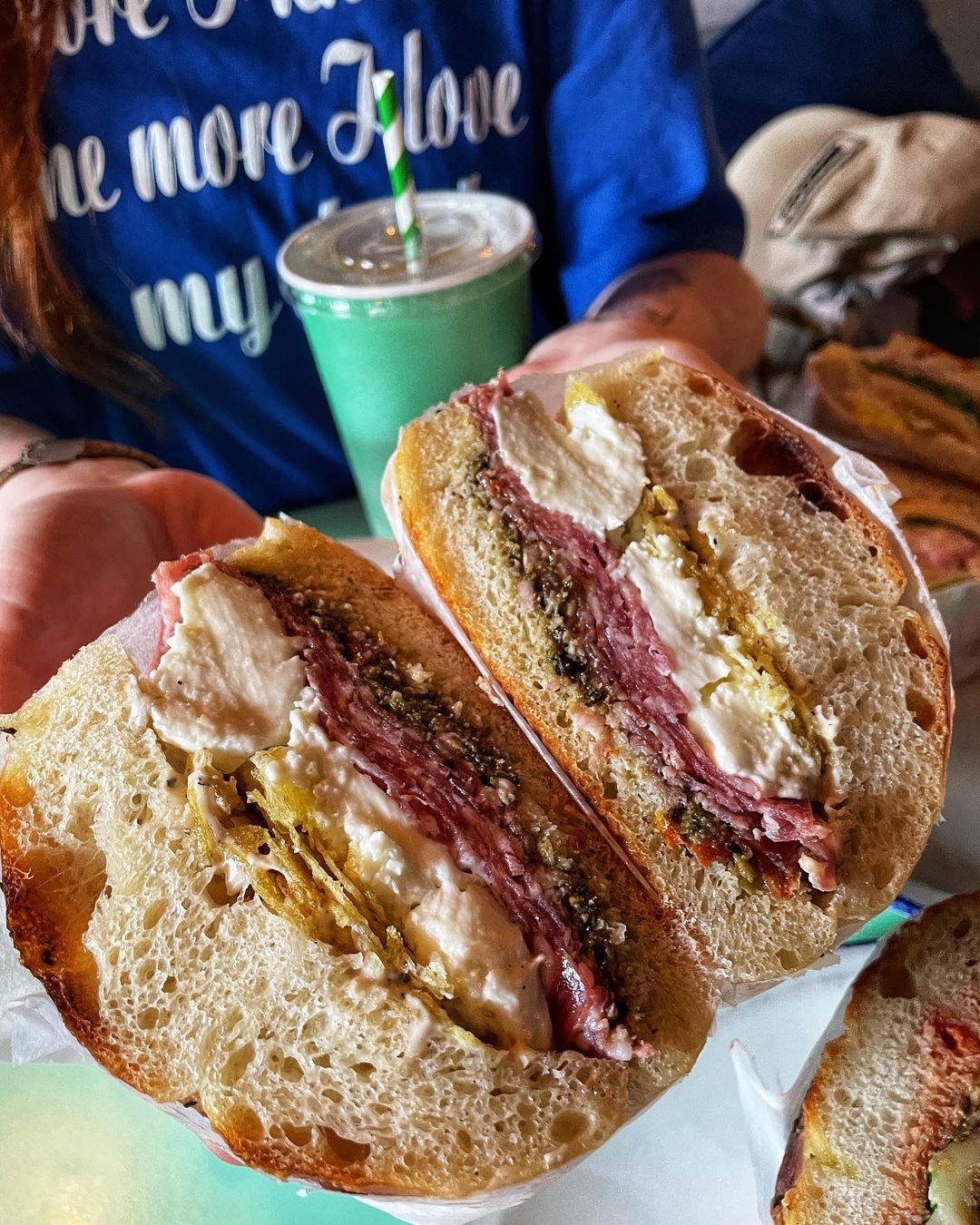 Formerly known as Mira and famed for its saucy butties, these popular Manchester sandwich makers have returned to the city following a rebrand.
Serving out of the kitchen at Ply in the Northern Quarter from 11.30am-4pm Tuesday to Sunday, find posh crisp butties, homemade cream sodas and crispy roast potato sides in abundance.
Open now
Juice Box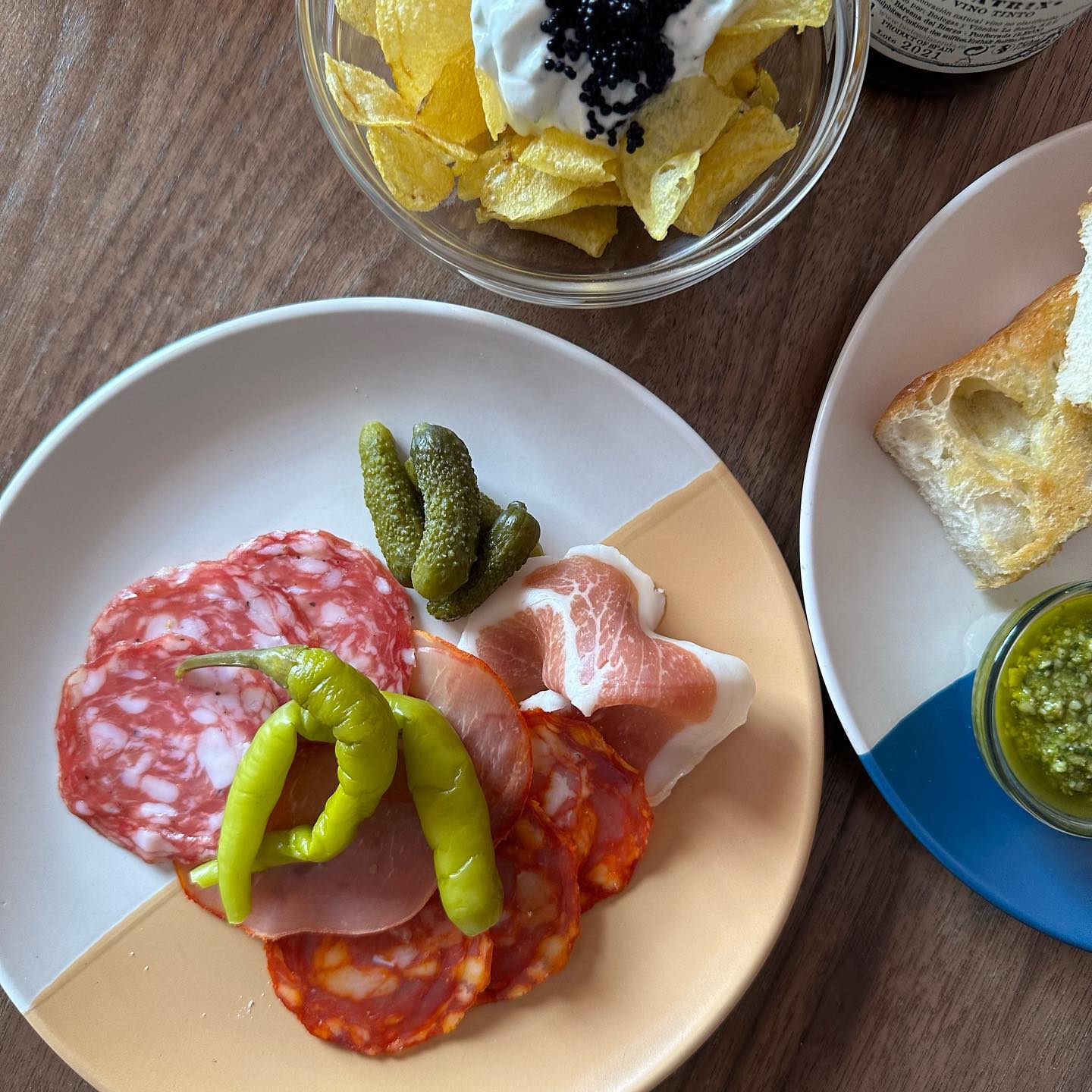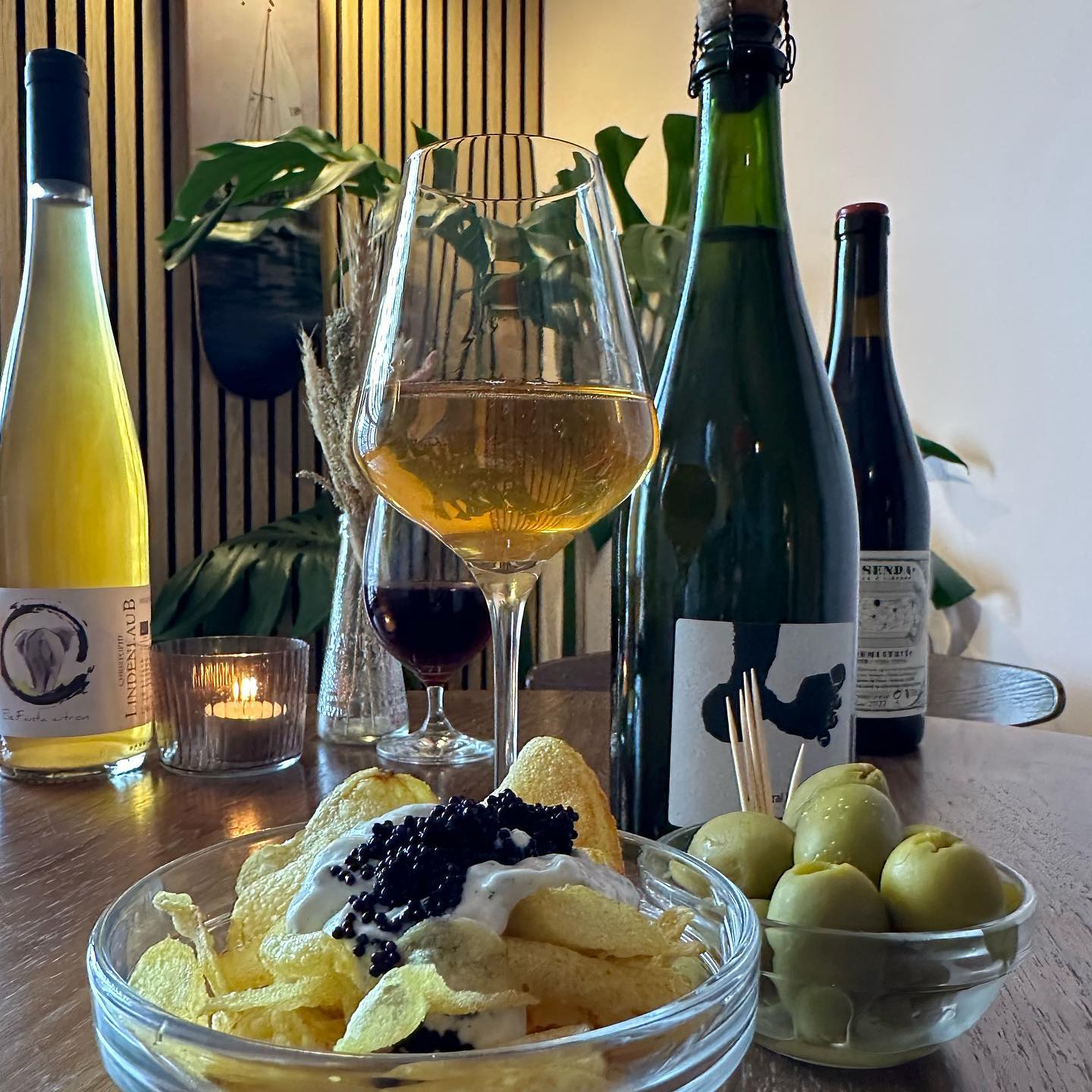 This cool little wine shop and bar has already made a name for itself up on Burton Road, now it's making its way into town with a second site.
Taking over the former Neon Tiger on Bridge Street, find top-quality wines to drink in or take away plus 'fancy snacks' in the form of caviar-loaded crisps, charcuterie, pickles, Gordal olives and more.
Open now
Read more: A cult American cookie chain that delivers until 3am is coming to Manchester
House of Habesha, Hatch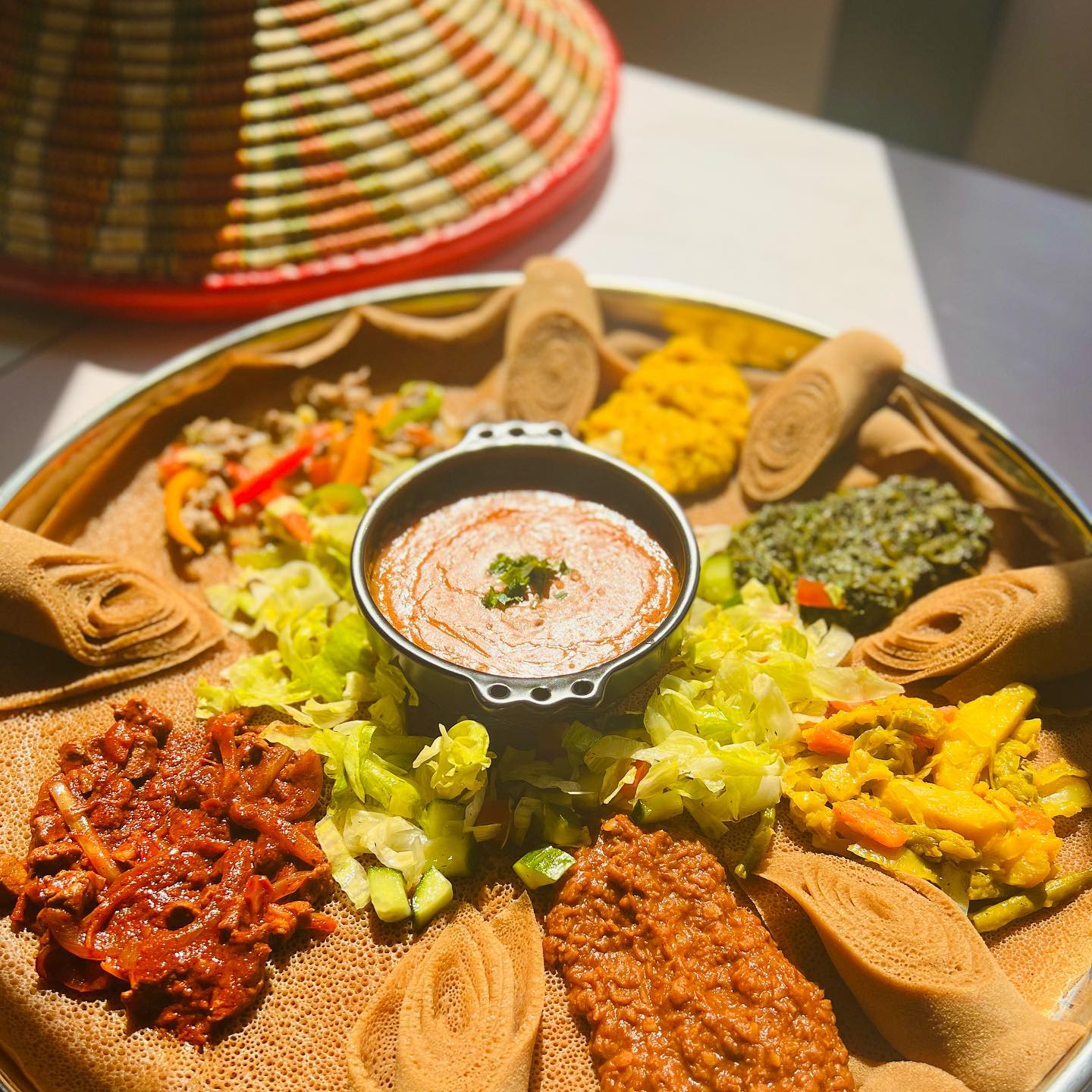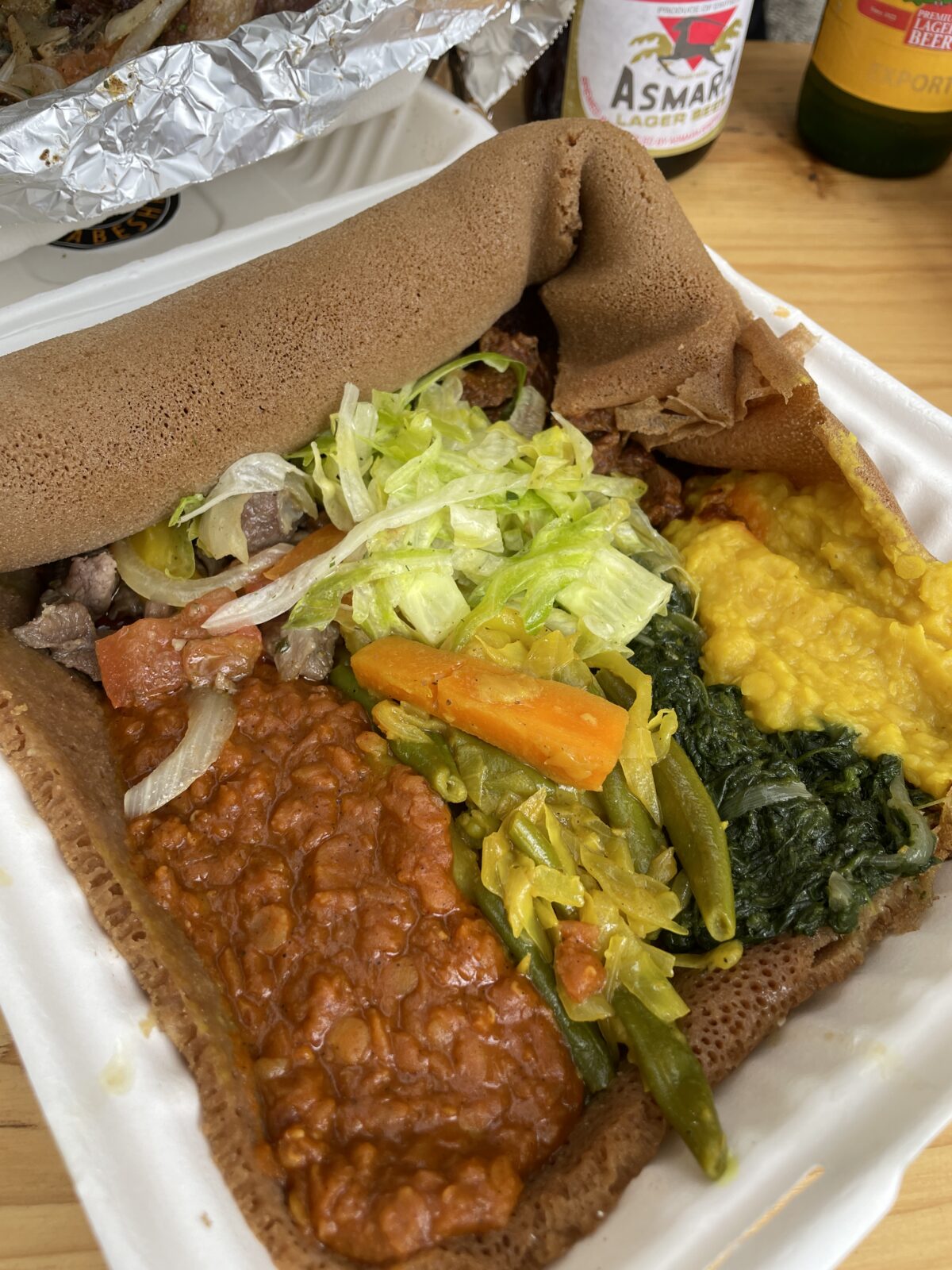 This authentic Ethiopian and Eritrean favourite has recently landed at Hatch on Oxford Road serving up its flavourful East African curries on spongy, fermented injera bread.
With a huge range of tasty vegan curries on offer, you'll also find street food-style burgers and loaded fries topped with the likes of fried lamb, cheese and grilled chicken.
Open now
Things to do and try in August
Wingfest at Love Factory, 12 & 13 August – The UK's biggest chicken wing festival returns to Manchester this year, showcasing the best traders from home and across the country as well as hosting fiery food challenges.
Maker's Market in Prestwich, 13 August – Prestwich gets its first ever Maker's Market this month, bringing together foodie traders like upcoming Masa Bakery with arts and craft stalls. Head down and grab a sourdough.
Perilla x Higher Ground, 13 August – Higher Ground welcome friends Ben Marks and Matthew Emmerson to Manchester for a special collaborative lunch. Ben, one of the finest cooks in London, opened Perilla with Matthew in 2016. It has quickly become a mainstay in London for its level of cooking and hospitality. Joseph Otway and Ben Mark will be cooking a set sharing menu for £58 per person celebrating the finest summer bounty from Cinderwood Market Garden and Jane's Farm Shop.
10 Tib Lane & Friends, 17 August – 10 Tib Lane celebrates their 2nd birthday with an all-star night, with contributions from friends across the city. Each special will be available from 6pm.
On the bar, with contributions from Speak in Code, Hawksmoor, Blinker and Red Light:
– Lavender & Lovage / Matt Morgan / Speak in CodeSipsmith Gin, Dolin Dry Vermouth, Lavender Liqueur, Blueberry, Lovage
–Fig Leaf Daisy / Rory Carrodus / Blinker
Plymouth Gin, Tio Pepe, Lemon, Fig & Bay Leaf Cordial
– Calyptra / Manjari Kesavan / Red Light
Dolin Dry, Cocchi Torino, Wild Turkey Rye, Benedictine, Bitters
– Champagne Cocktail / David Cole / Hawksmoor
Seven Tails XO, Pineau Des Charentes, Champagne, JasmineFrom the Kitchen;Sardines, Holy Grain Birthday bread, Tomato & Piquillo Pepper Concasse
Pear Tarte Tatin, Pevensey Blue from Crafty Cheeseman, Watercress Salad
Ex Dairy Dry Aged Ribeye, Bone Marrow Butter from Littlewoods
Birthday Cake Ice Cream, Raspberry Jelly
A natural wine tasting at Plattfields Market Garden, 21 August – Does what it says on the tin. Sample quality low-intervention wines from across Europe from 6.30-8.30pm and enjoy some paired canapes from Manchester Urban Diggers' chef Emily Witts.
Festa Italiana at Cathedral Gardens, 25-27 August – Festa Italiana, the UK's biggest Italian food festival hosted annually in Manchester, will return for its sixth season this August bank holiday weekend. Find street food traders, cooking demos, a banquet feast and plenty more at this free-to-attend event.
Featured image – Kargo Mkt