What's On
Quarantine cinema event with cocktail and cooking classes happening tonight
[siteorigin_widget class="SiteOrigin_Widget_PanelImage_Widget"][/siteorigin_widget]
[siteorigin_widget class="SiteOrigin_Widget_PanelText_Widget"][/siteorigin_widget]
[siteorigin_widget class="SiteOrigin_Widget_PanelImage_Widget"][/siteorigin_widget]
[siteorigin_widget class="SiteOrigin_Widget_PanelText_Widget"][/siteorigin_widget]
What's On
The biggest gigs and festivals coming to Manchester in June 2023 – and how to get tickets

Dean Hadcock
June is shaping up to be the biggest month of music Manchester has had this year, with the return of festivals like Parklife, Outbreak and Sounds Of The City at Castlefield Bowl plus some massive gigs.
We've got huge stadium shows by the likes of Coldplay and Arctic Monkeys, who'll be performing on the same night.
Elton John will finally make his arrival on the live stage after his Farewell Yellow Brick Road tour was delayed many, many times.
And then there are the smaller acts ready to take over stages like YES, New Century, and the Albert Hall.
It's all amidst some pretty inconvenient train strikes through – here's the latest travel advice if you're going to a big Manchester gig in June.
Below we've selected some of our favourite Manchester gigs this June, which will be coming to a venue near you.
---
Coldplay – 31 May, 1 June, 3 June, 4 June
What: Coldplay will finally touch down in Manchester this month for their long-awaited Music of the Spheres World Tour. The group, fronted by Chris Martin, will be performing a whopping four nights at the 60,000-capacity Etihad Stadium, home ground of Manchester City.
Where: Etihad Stadium, Ashton New Road, M11 3FF
Support act: Chvrches and Porij.
Tickets: Keep checking See Tickets here for any last-minute releases.
Everything you need to know for Coldplay in Manchester.
---
Elton John – 31 May, 2 and 3 June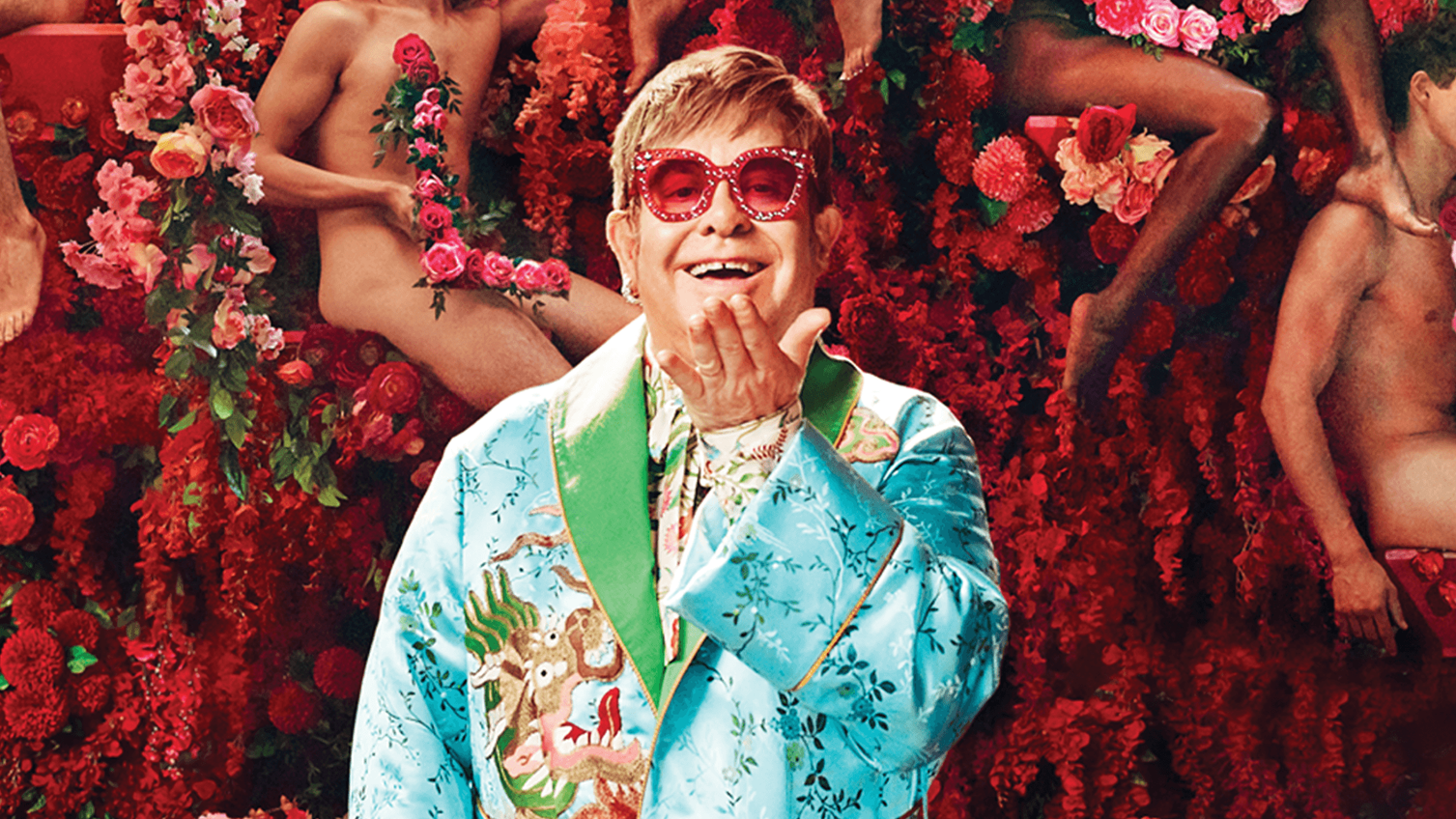 What: Elton John's Goodbye Yellow Brick Road tour is finally set to arrive in Manchester this June after being rescheduled for health reasons, with three gigs at the AO Arena. It's set to be his last-ever tour and has around 300 dates – so you can imagine what the demand for tickets has been like…
Where: AO Arena, Hunts Bank, M3 1AR
Tickets: Priced between £51 and £899 (that is not a typo), tickets are very much sold out, but you might be able to get some resale tickets. Keep an eye on Ticketmaster here.
Everything you need to know for Elton John in Manchester.
Arctic Monkeys – 2 and 3 June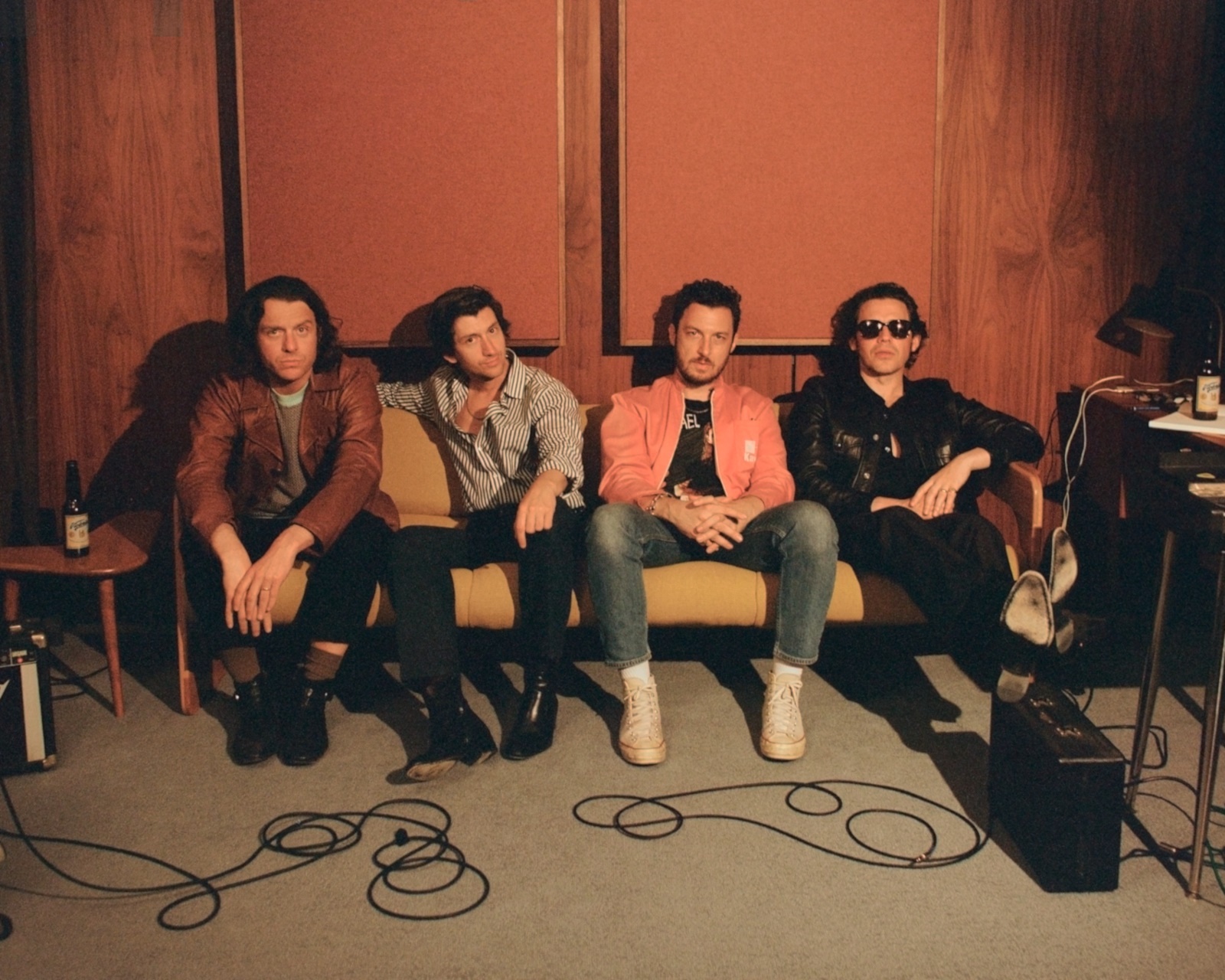 What: Alex Turner and co will be back in Manchester this month for two massive shows. It's part of their biggest-ever UK and Irish tour in support of their seventh studio album, The Car. You can expect to hear all their record-breaking hits like 'I Bet You Look Good on the Dancefloor' and 'When the Sun Goes Down', as well as newer material from their 20-year music career.
Where: Emirates Old Trafford Cricket Ground, M16 0PX
Support act: The Hives and The Mysterines.
Tickets: There are still a few tickets available for Arctic Monkeys – check See Tickets for the latest.
Everything you need to know for Arctic Monkeys in Manchester.
---
Courteeners – 9 June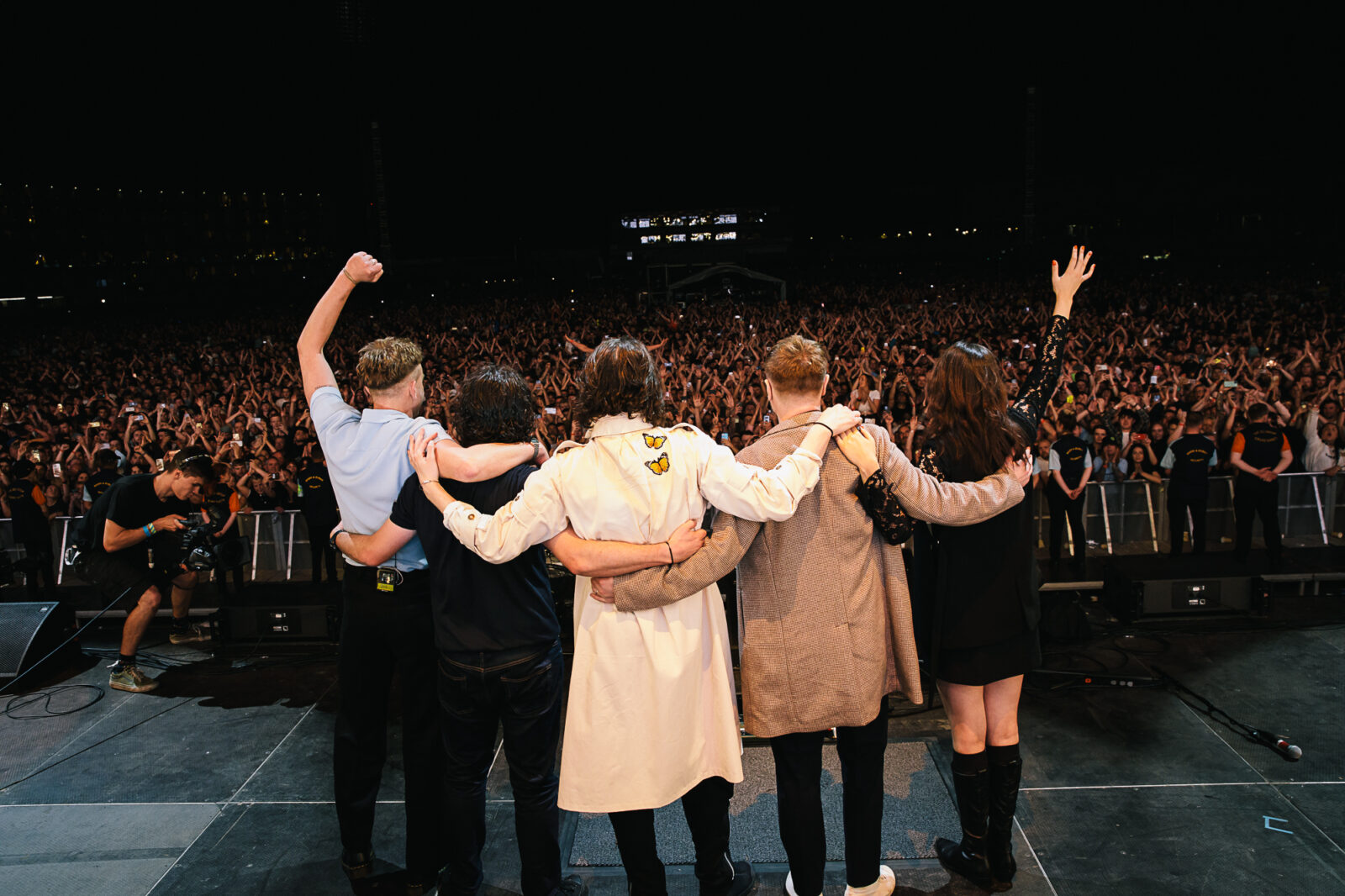 What: It just wouldn't be summer without the absolute scenes that occur every time Courteeners play a hometown gig, so their Heaton Park show is right on schedule. The concert will celebrate the 15th anniversary of the band's seminal debut album St Jude (which they'll play in full), back in the city where it all began.
Where: Heaton Park, Middleton Road, Higher Blackley M25 2SW
Support act: DMAs, The Snuts, and Brooke Combe
Tickets: From £55 with See Tickets.
---
Parklife Festival 2023 – 10 and 11 June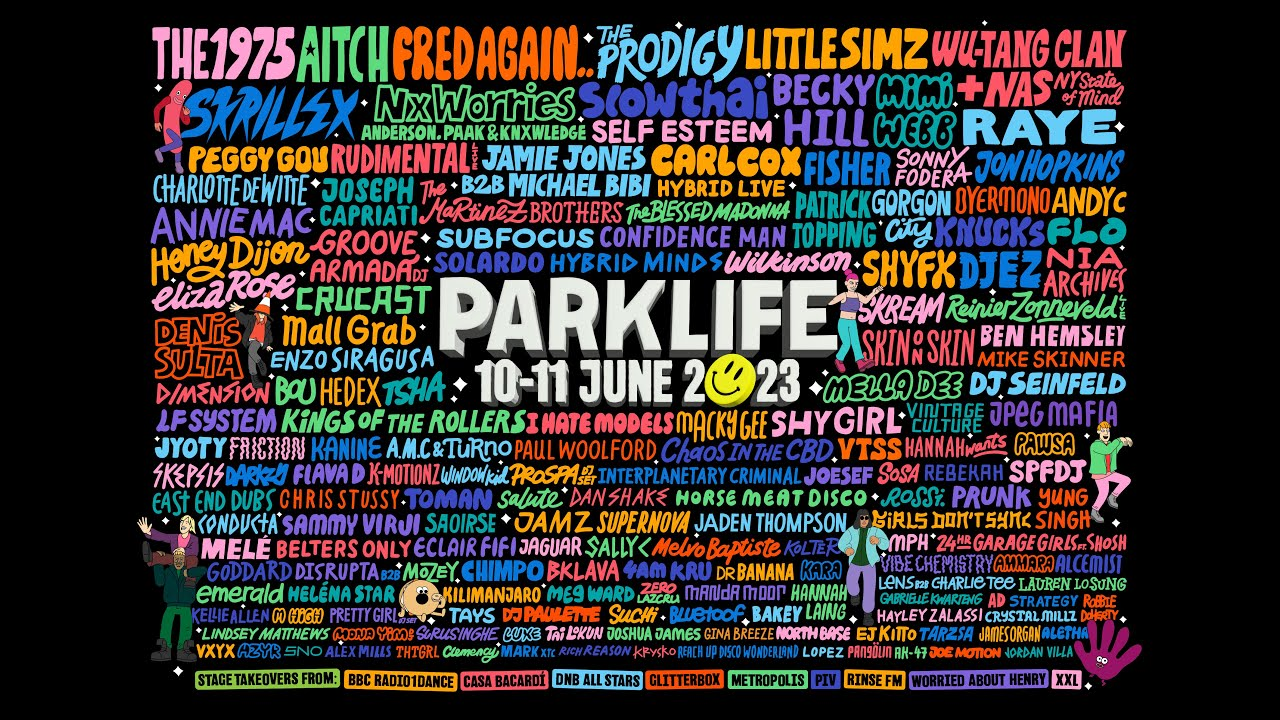 What: Every year we say the same thing – it's bigger and better than ever before. This year is no different, with a huge line-up spanning two days and headline performances from The 1975, Fred Again, and local lad Aitch. It's easy to see why Parklife is one of the biggest festivals in the North, at a capacity of 82,500.
Where: Heaton Park, M25 2SW
Tickets: Only Sunday tickets remain – check See Tickets for the latest.
---
Roger Waters – 10 June
What: He's better known for being, as he would put it, the creative genius behind Pink Floyd, but 57 years after the band's formation, Roger Waters is still going strong with his 'This Is Not A Drill Tour' sending him all over the world. Now he's arriving in Manchester on Saturday 10 June and after his recent appearances in the news, we're interested to see what he's got up his sleeve…
Where: AO Arena, M3 1AR
Tickets: It's very close to all sold out – check See Tickets for the latest.
---
The Weeknd – 10 June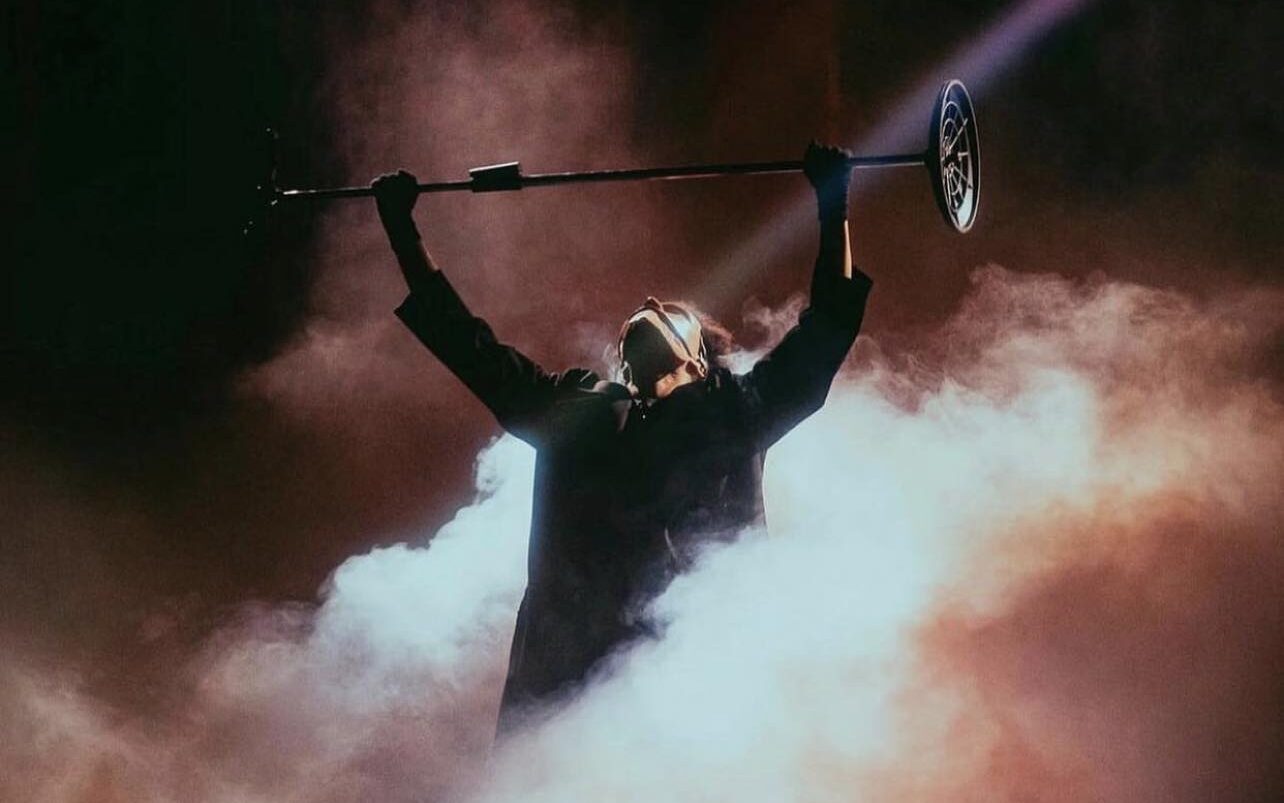 What: After completely selling out his After Hours til Dawn tour in the USA, The Weeknd announced a new leg across Europe and Latin America. We'll have him for one night only.
Where: Etihad Stadium, Ashton New Road, M11 3FF
Support act: Kaytranada and Mike Dean
Tickets: There are actually still some tickets available, as well as resale tickets – but with prices starting from £247.35, they ain't cheap.
---
Dope Lemon – 13 June
What: Angus Stone has been making indie-surf-rock music under the pseudonym of Dope Lemon since his debut album 'Honey Bones' in 2016. He played at the O2 Ritz last year after the release of his previous album 'Rose Pink Cadilac' but now he's returned, this time to the beautiful Albert Hall for a Tuesday night show on 13 June.
Where: Albert Hall, M2 5QR
Tickets: Tickets still remain and are only £27.40 – check See Tickets for the latest.
---
Unknown Mortal Orchestra – 15 June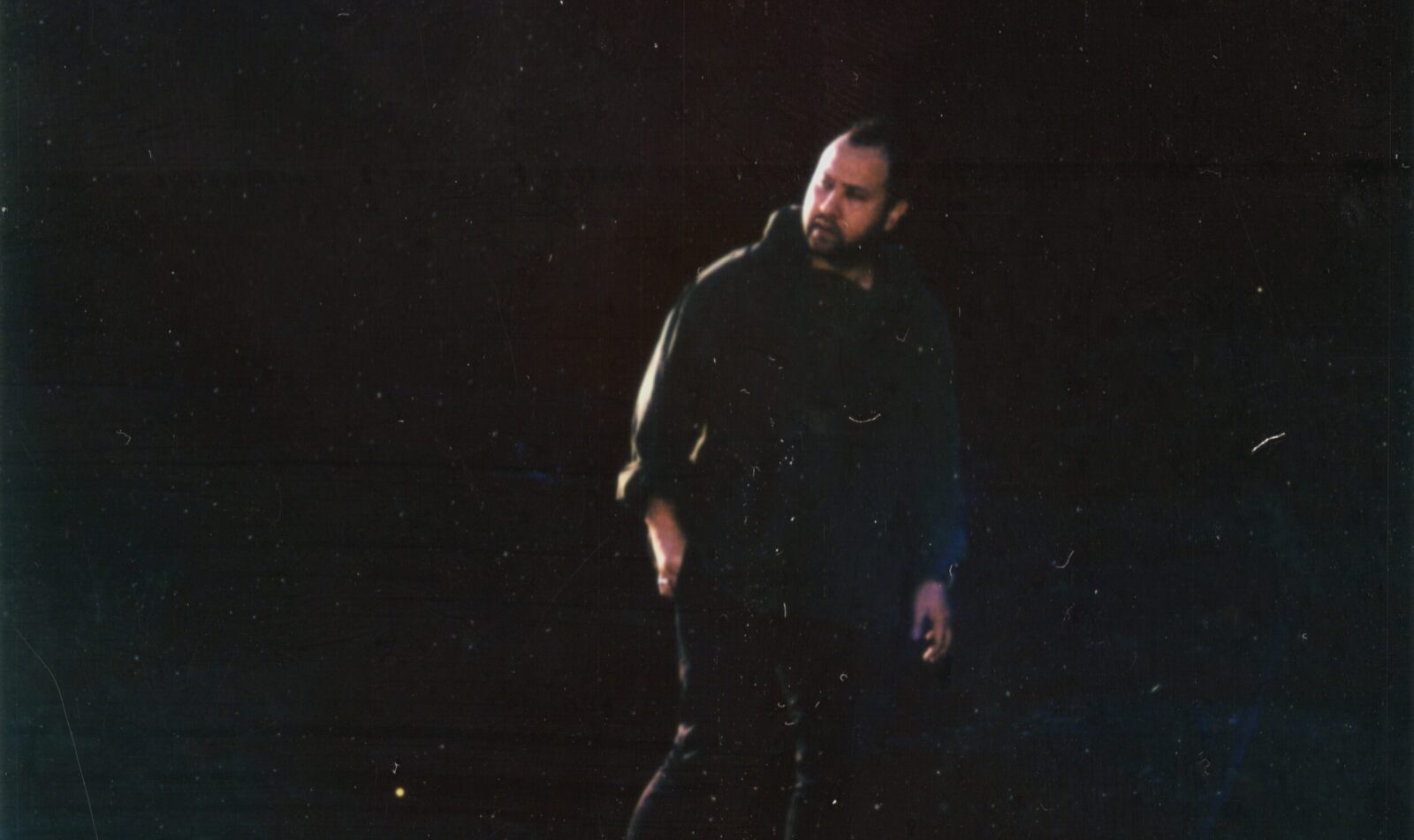 What: The New Zealand psychedelic rock band last played gigs in Manchester way back in 2018, a hefty FIVE years ago. Since, Unknown Mortal Orchestra have released their fifth studio album 'V' back in March, with them teasing it in 2021 with the release of the single 'That Life'. It's good to have them back in the music capital of the UK, it's been a long time coming.
Where: Albert Hall, M2 5QR
Support act: Makeness
Tickets: Some tickets still remain – check See Tickets for the latest.
---
Soup! – 16 June
What: Manchester post-punk band Soup! are making a storm in the underground music scene and are slowly but surely creating a name for themselves. They play their headline show in the basement of YES, Friday 16 June and if you're looking for a new, young and exciting band to follow, these are definitely your guys (we've linked their latest single below).
Where: YES (The Basement), M1 7DB
Support act: Divorce Fiance and Vincents Lasts Summer.
Tickets: Priced at only a tenner, it'd be hard to say no – check See Tickets for the latest.
---
Circa Waves – 17 June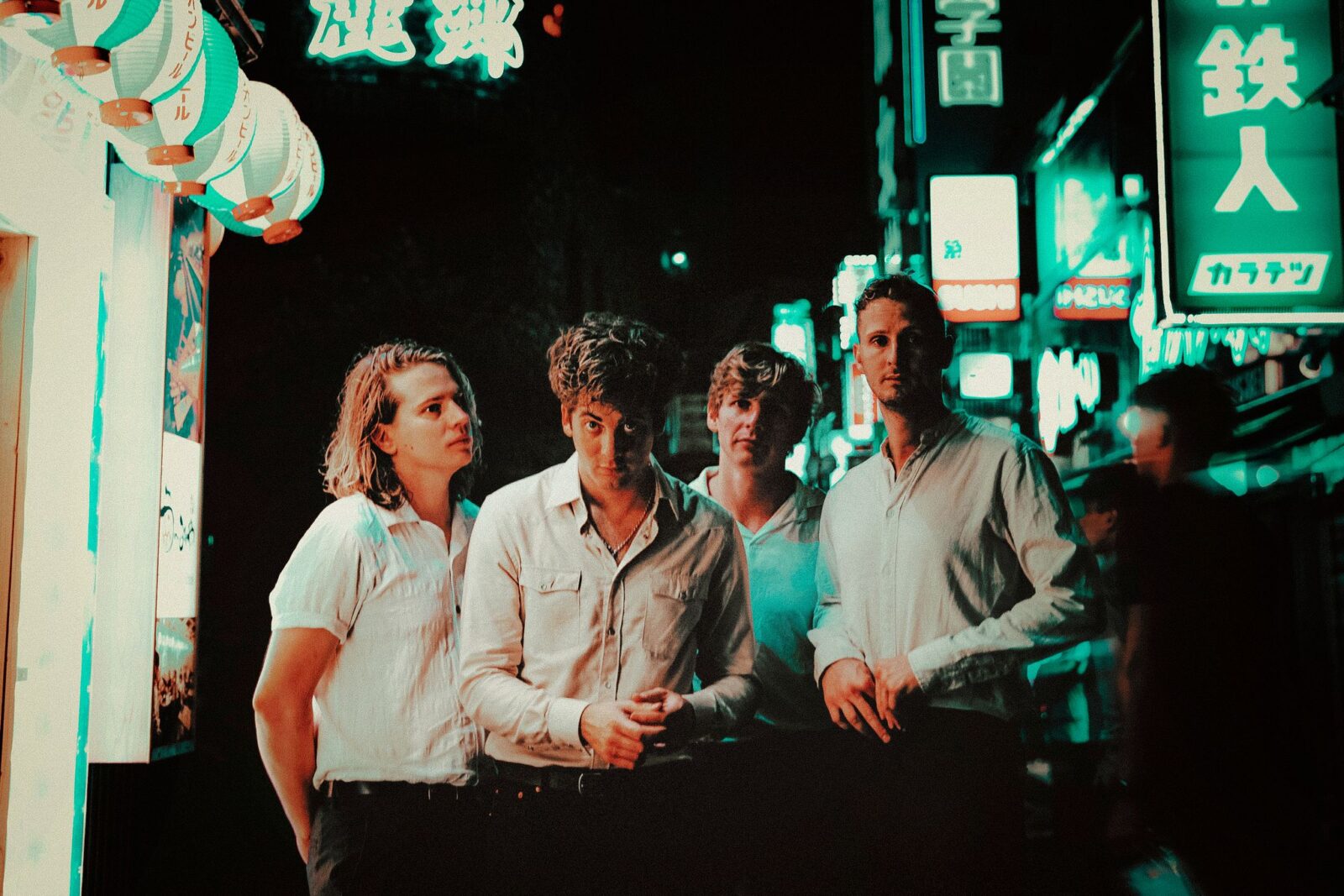 What: They're only from down the road and yet they haven't had a headline show here in Manchester for three years. They released their latest album 'Never Going Under' at the start of the year and have been gearing up for this massive gig at the O2 Victoria Warehouse since.
Where: O2 Victoria Warehouse, M17 1AB
Support act: Courting
Tickets: You can still buy tickets, with the CD bundle also still available – check See Tickets for the latest.
---
Kurt Vile & The Violators – 19 June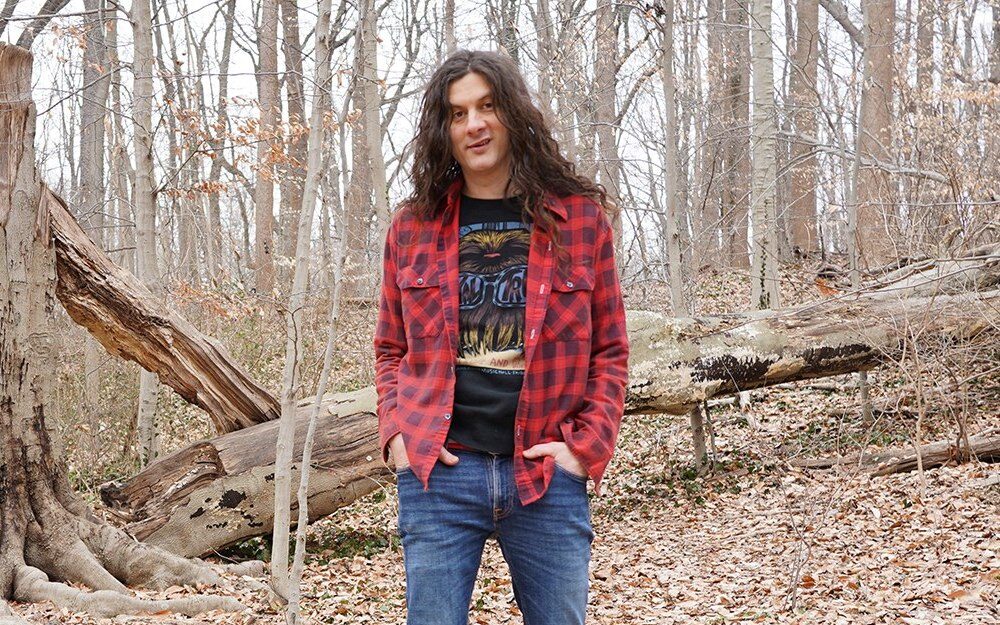 What: Indie-folk singer Kurt Vile returns with his band The Violators to the newly refurbished and recently opened New Century. It's bound to be one of the coolest gigs in Manchester this June.
Where: New Century, M4 4AH
Support act: King Hannah
Tickets: There's still a bunch of tickets left costing £30 – check See Tickets for the latest.
---
Kelis – 21 June
What: Kelis fans new and old rejoice, as the international chart-dominating artist, best known for her songs Milkshake and Millionaire, returns to headline Manchester after a long nine years since her last show here.
Where: Albert Hall, M2 5QR
Tickets: Tickets are still available – check See Tickets for the latest.
---
Goo Goo Dolls – 23 June
What: They formed in the 80s but found massive commercial success in the 90s as an alt-rock band, with their most popular song 'Iris' at one billion streams on Spotify. They're still making music with their latest album dropping last year and they're new tour finding them at the Academy on Friday 23 June.
Where: Manchester Academy, M13 9PR
Support acts: Those Damn Crows
Tickets: Tickets remain but will cost you £43 – check See Tickets for the latest.
---
Outbreak Festival 2023 – 23, 24 and 25 June
What: Originating in Sheffield but finding its home in Manchester last year, Outbreak is a hardcore punk and alternative music festival taking place at Depot Mayfield where Warehouse Project is usually hosted. Massive acts will be headlining like Death Grips, Denzel Curry, Converge, and more.
Where: Depot Mayfield, M1 2PY
Tickets: Day and weekend tickets are still available – check See Tickets for the latest.
---
The Lathums (Sound Of The City) – 30 June
What: The Wigan lads recently released their latest album 'From Nothing To A Little Bit More' and will be celebrating in the best way ever, by headlining the outdoor venue Castlefield Bowl for Sound Of The City 2023.
Where: Castlfield Bowl, M3 4JR
Support act: Sundara Karma and The Royston Club
Tickets: There are still tickets left but wheelchair and accessible seating have sold out – check See Tickets for the latest.
Featured image: Parklife 2022, Jody Hartley
What's On
Manchester's biggest virtual reality arcade is slashing prices for families this May half term

Daisy Jackson
DNA VR, the largest virtual reality arcade in Manchester, is running a discount throughout the May half term to save families cash on their day out.
The enormous VR arcade opened in the city centre back in March after being well-established in London since 2017.
Inside DNA VR on Brown Street, people can plug in to new worlds, like flying into orbit with the thrilling Space Station Tibera escape challenge, or come face-to-face with the ocean's most awe-inspiring creatures in The Blu, or discover the wonders of the savannah in Nature Treks VR.
Visitors can also take part in gruelling challenges like Survive The Night, Arizona Sunshine, Hospital of Horror or After the Fall, or test their music abilities with games including Synth Riders and Ragnarock.
Younger visitors can even swap crayons and paper for art creation simulation, creating 360-degree masterpieces with Tilt Brush.
And any families who want to give it a go over the half term holidays can save 10% on their bookings, with the discount code below.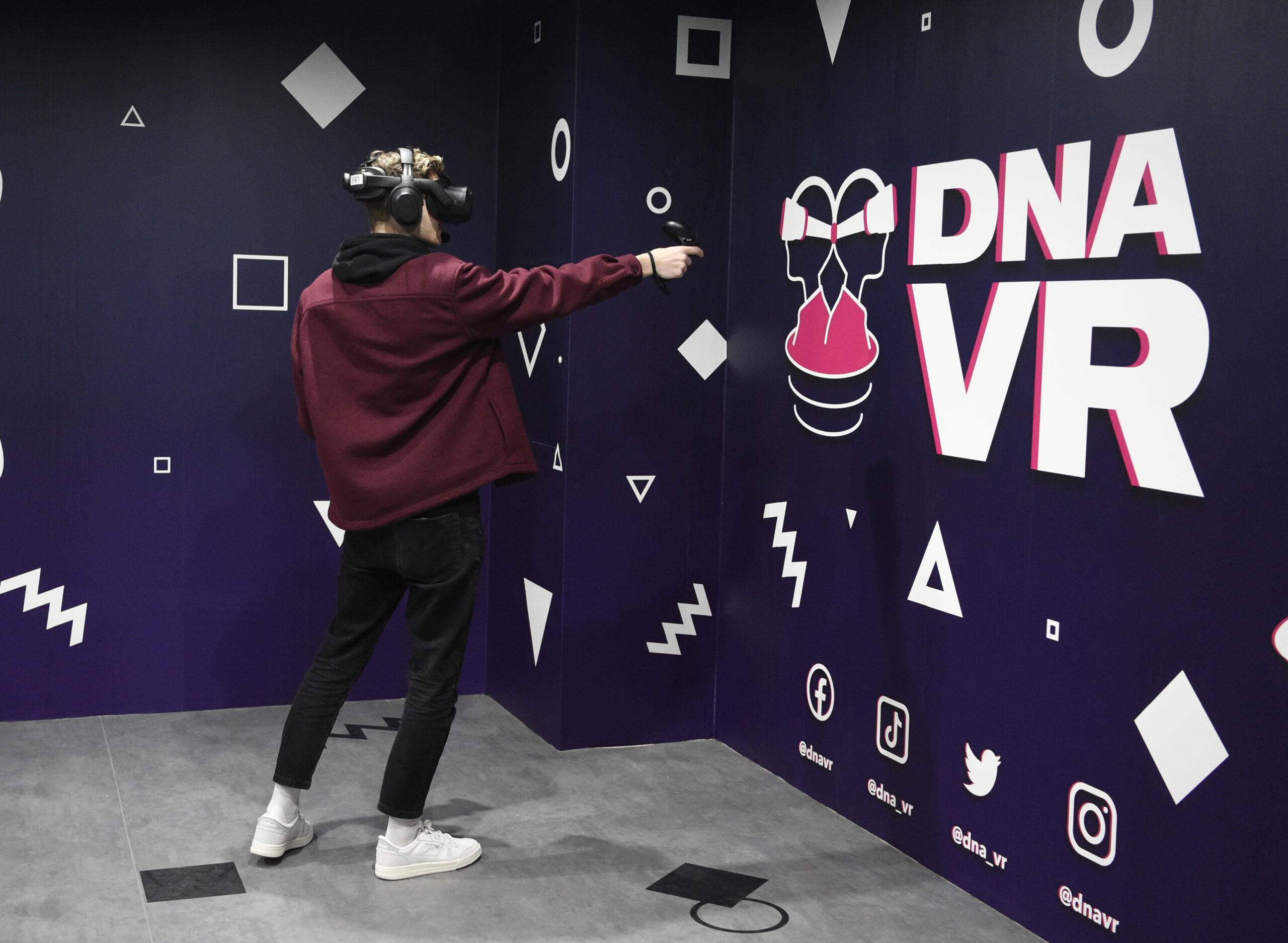 DNA VR is suitable for thrill-seekers aged seven and above, with a virtual world to suit every preference and ability.
There are now three virtual reality arcades down south, in Battersea, Camden and Hammersmith.
Its celebrity fans include Idris Elba, Roman Kemp, KSI, Claudia Winkleman, Olly Murs and Chris Hemsworth (and his kids).
The Manchester DNA VR opened earlier this year offering more than 70 VR arcade games, experiences and escape rooms in the largest VR arcade in the city.
You can book your half term escape at DNA VR at www.dnavr.co.uk/manchester and use the code DNAVR10 to save 10%, valid until 30 June 2023.
Featured image: Supplied