What's On
Quarantine cinema event with cocktail and cooking classes happening tonight
[siteorigin_widget class="SiteOrigin_Widget_PanelImage_Widget"][/siteorigin_widget]
[siteorigin_widget class="SiteOrigin_Widget_PanelText_Widget"][/siteorigin_widget]
[siteorigin_widget class="SiteOrigin_Widget_PanelImage_Widget"][/siteorigin_widget]
[siteorigin_widget class="SiteOrigin_Widget_PanelText_Widget"][/siteorigin_widget]
What's On
Peter Kay adds MORE dates to his massive UK tour – including extra Manchester shows

Emily Sergeant
Peter Kay has added even more dates to his already-massive UK after teasing a "big announcement" was on its way.
In case you somehow missed it, Greater Manchester – and much of the UK, to be honest – went into a bit of a meltdown last month when the legendary Bolton-born comedian and actor announced that he is to play a whole slew of huge Manchester shows from this month as he makes a return to live comedy on his first stand-up tour in 12 years.
Rumours began circulating that the 49-year-old was preparing for a 2023 comeback tour earlier this year, but it was first confirmed that Kay was to first kick things off by doing two massive shows at the AO Arena on Friday 2 & Saturday 3 December 2022.
After that, the comic announced he would head on over to Birmingham to close out 2022, before making his way across the rest of the UK and Ireland in 2023.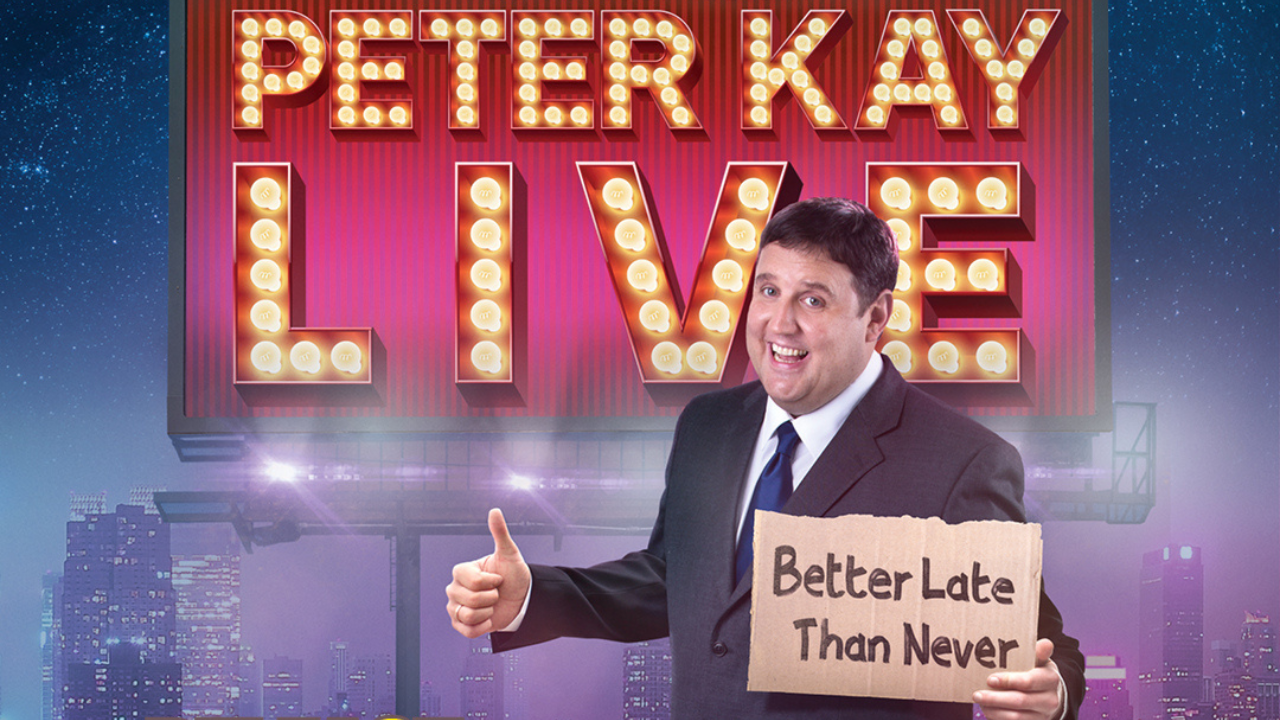 Due to the absolutely overwhelming demand to see the comedy legend take to the stage for the first time in over a decade, with hundreds of thousands of people in online queues and tickets being snapped-up almost instantly when they went on sale, Kay decided to keep adding extra dates to the tour schedule to give all fans the chance to catch his comeback moment.
It may have just started out as two humble shows, but now, Kay is set to play a total of 42 gigs just at the AO Arena alone – running from December 2022 until May 2025.
Sales for this tour have also significantly surpassed the record Kay back in 2010 too, where he played to more than 1.2 million in a single tour.
The comedian said he was "absolutely blown away" by ticket sales.
His return to the stage after 12 years last weekend not only visibly moved Kay to tears, with heartwarming footage of the moment going viral on social media, but it also proved to be such a success with audiences that he took to Twitter on Wednesday to tease that more could be on its way – but didn't reveal what exactly.
In a heartfelt message to fans, Kay said: "I'd like to say a huge thank you to everyone who came to the first shows in Manchester. It was incredible to be part of such a happy experience. Everybody deserves a bit of joy.
"Here's to a lot more in the shows to come."
He then added that a "big announcement" was coming on the Sara Cox Drivetime Show on BBC Radio 2, and urged fans to tune in after 6pm.
While many were speculating, given the fact he had chosen to reveal the news on a Drivetime radio show, that Kay would be announcing more episodes of his beloved smash-hit TV series Peter Kay's Careshare, but while that was a pretty educated guess, it wasn't the announcement lined up.
Instead, Kay confirmed that, yet again, he would be adding more dates to his tour schedule.
Telling the also Bolton-born radio DJ, Kay said: "First of all, I want to say thanks to everyone who's bought tickets to my tour, and I really do appreciate it.
"We've finally managed to book some more extra dates."
Promising to keep prices as low as they were for his last tour, tickets for Peter Kay shows this time round start from £35 and go all the way up to £50, £65 and £135.
Read more:
Tickets will go on sale this Sunday from 10am for shows in cities including Manchester at the AO Arena, as well as in Newcastle, Leeds, Manchester, Sheffield, Birmingham, Glasgow, and a whopping record-breaking 28th night at London's O2 Arena as part of his residency.
Find out more and grab yours from See Tickets here when they go on sale.
Featured Image – BBC
What's On
Music from hit Christmas films to be brought to life by orchestra in festive concert

Daisy Jackson
The same argument will happen every year like clockwork – what truly is the greatest Christmas film?
But one thing we can all agree on is that some of the best and most-loved movie soundtracks have stemmed from festive films.
And now all those movie greats will be brought to life on stage at The Bridgewater Hall, with a huge Christmas at the Movies event.
Taking place on Thursday 15 December at the beautiful theatre in Manchester city centre, a live orchestra will be performing songs from festive classics.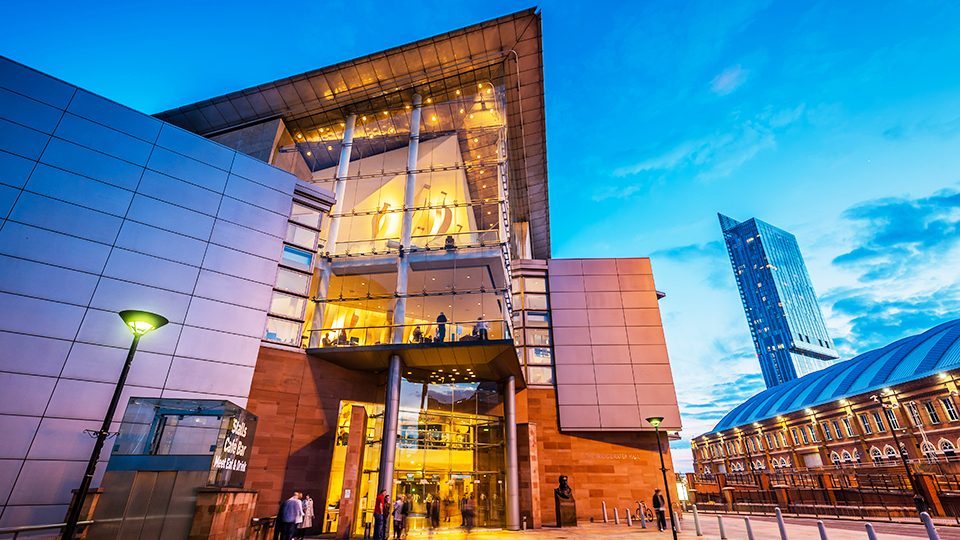 The Manchester Concert Orchestra, along with singers Laura Tebbutt and Patrick Smyth, plus the Canzonetta choir, will perform songs from films both new and old.
Family favourites like The Polar Express, The Chronicles of Narnia, Gremlins and Home Alone are all on the bill.
There'll also be songs from all-time greats like White Christmas, The Snowman, and It's a Wonderful Life.
Read more: Bumper programme of Christmas events lined up at Manchester's beautiful Bridgewater Hall
Then modern Christmas classics like Elf, Love Actually and Miracle on 34th Street will all be performed live.
It's part of The Bridgewater Hall's bumper festive season, which also includes ballet, family-friendly theatre, and carol sing-alongs.
Christmas at the Movies will take place from 7.30pm on Thursday 15 December – you can get your tickets here now.
Featured image: Warner Brothers / Universal