What's On
Trafford Centre's 'Spookfest' is back and bigger than ever this Halloween
Last year's festival went down a treat — this year's looks even better.
Trafford Centre's 'spooktacular' Spookfest is back for another year of festive fright and family fun.
The massive shopping centre and leisure centre's annual Halloween build-up event is one of the biggest anywhere in Greater Manchester and promises more creepy activities than ever.
From seasonal-themed food, drink and face-painting, to special movie screenings, circus shows and live performances, the second half of October will be dedicated to everyone's favourite horror-filled holiday.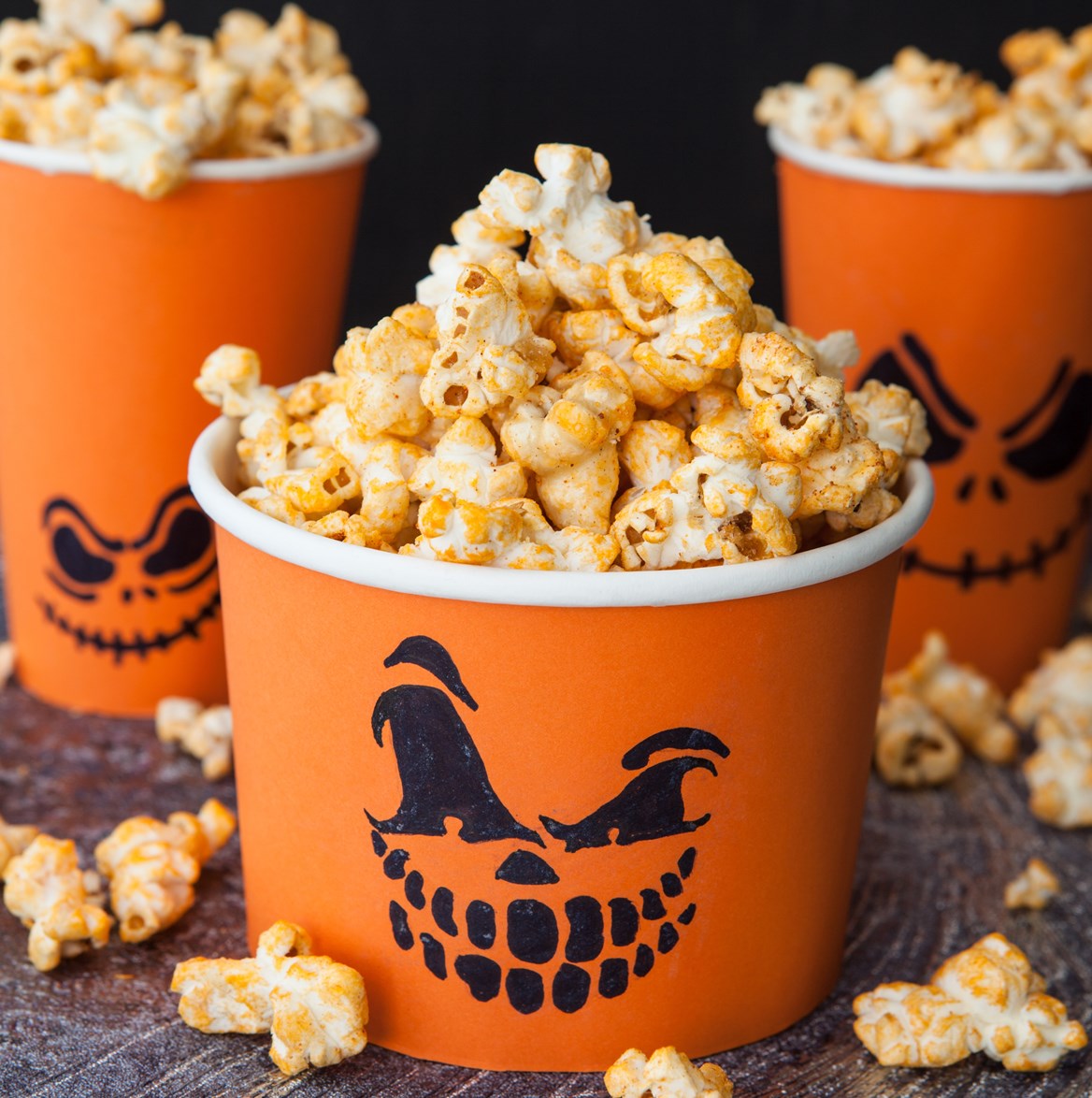 Spooktacular Big Top Circus Returns: 14-30 October
The creepiness kicks off with the return of the beloved Gandeys Circus, which arrives with a brand-new Halloween Spooktacular Big Top show.
The specially selected international cast of skeletons, vampires, jack-o'lanterns and Circus Artistes have been brought together for an action-packed extravaganza.
Tickets can be pre-booked HERE.
The Funfair: 14–30 October
Just like the circus, the funfair is back and bigger than ever. As well as classics like the ghoulish ghost train and haunted house, new additions include the new Mach 5: an adrenaline-pumping ride that spins speedily at soaring heights of 55m above the ground. That's more than enough to put the fright in us!
But don't worry, it's not all scares; there's plenty of fun for the little ones as well, with flying elephants, mini-chairs, tea cups, the dedicated Kidzone and much, much more. Spookfest has something for people of all ages.
Entry tickets to the funfair and rides area are priced at just £2.50 per person at an online discounted rate, but they can be purchased on the door if need be.
Full list of rides:
Ghost train
Rock rage
Mach 5
Crash test (spinning coaster)
Kidzone ​​​
Balloon ride​​
Racing cars ​​
Mini chairs​​
Train Ride ​​
Tea cups​​​
Waveswinger​​
Bumper Carz ​​
Funhouse​​
Flying Elephants​
Jumping Frog ​​
Cruise Ship​​
Starflyer​​​
Tin Can Ally​​
Extreme
Cliffhanger
Bungee Trampoline
You book tickets and find out more information on the ride token system HERE.
Halloween Movie Screenings
If you're looking for something a little less pulse-raising but still fun for all the family, there are a number of seasonal films playing across the rest of the month. Here's what you can catch:
15 October, 2pm: Toy Story of Terror
22 October, 2pm: The Nightmare Before Christmas
29 October, 2pm: Coco
Moreover, the screenings are free to anyone who purchases a fairground wristband, both of which can be pre-booked online before you arrive.
Costume characters and face painting: 15– 30 October
For even more to keep the little ones entertained, there'll be a whole host of Halloween heroes appearing on the weekends and throughout half-term at the Trafford Centre.
Performers will be doing shows and greeting visitors between 2-4pm. Face painting will also be available from 1.30pm–5.30pm on 15, 16 and 22–30 October.
Sat 15 Oct: Maleficent and Aurora
Sun 16 Oct: Jack Skellington
Sat 22 Oct: Jack Skellington
Sun 23 Oct: Maleficent and Scooby Doo
Mon 24 Oct: Batman and Maleficent
Tues 25 Oct: Aurora and Maleficent
Weds 26 Oct: Scooby Doo and Maleficent
Thurs 27 Oct: Jack Skellington
Fri 28 Oct: Batman and Maleficent
Sat 29 Oct: Scooby Doo and Maleficent
Sun 30 Oct: Jack Skellington
And for those looking for scarier Halloween vibes, there'll be plenty more frightening folk walking around the premises throughout Spookfest.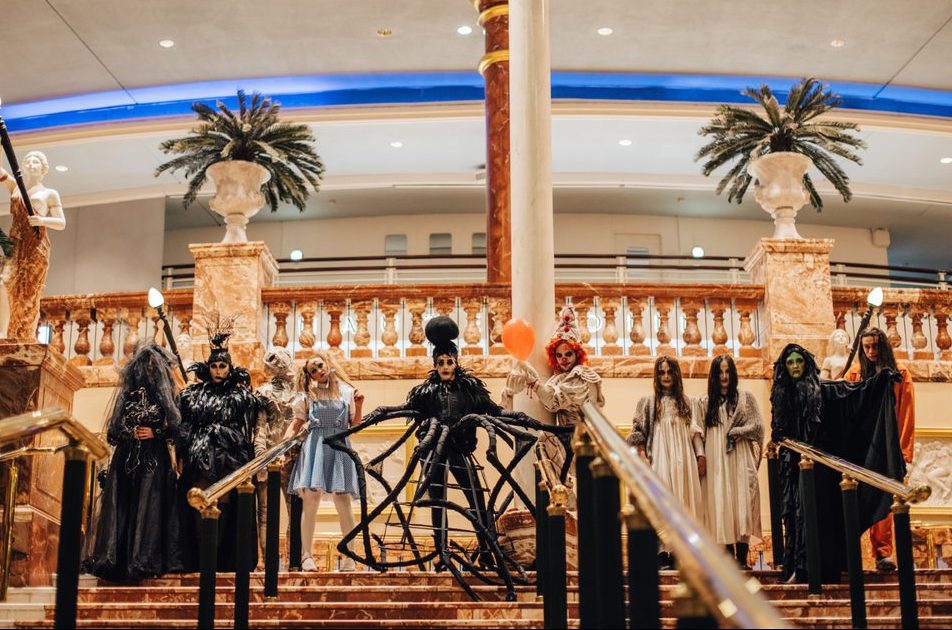 Pumpkin Tower Installation
Last but not least, Spookfest 2022 will christen the Trafford Centre's striking new Pumpkin Tower feature, the first ever in the North West and one of the collect new additions to the popular annual event.
The Pumpkin Tower will boast 250 pumpkins and jack o'lanterns and reaches a full five metres into the air — two big Christmas trees worth. This is definitely one to get a snap of with the kids.
Read more:
Visit the Spookfest '22 page on the Trafford Centre's website HERE for all information on everything they have on offer this year as well as how to get tickets for each event.
They're kicking off Halloween this year and we're absolutely here for it.
For all the latest news, events and goings on in Greater Manchester, subscribe to The Manc newsletter HERE.
Featured Image — Trafford Centre