What's On
You can go on a winter story trail around this picturesque village near Manchester this Christmas
The festive trail takes you on a literary journey around Glossop.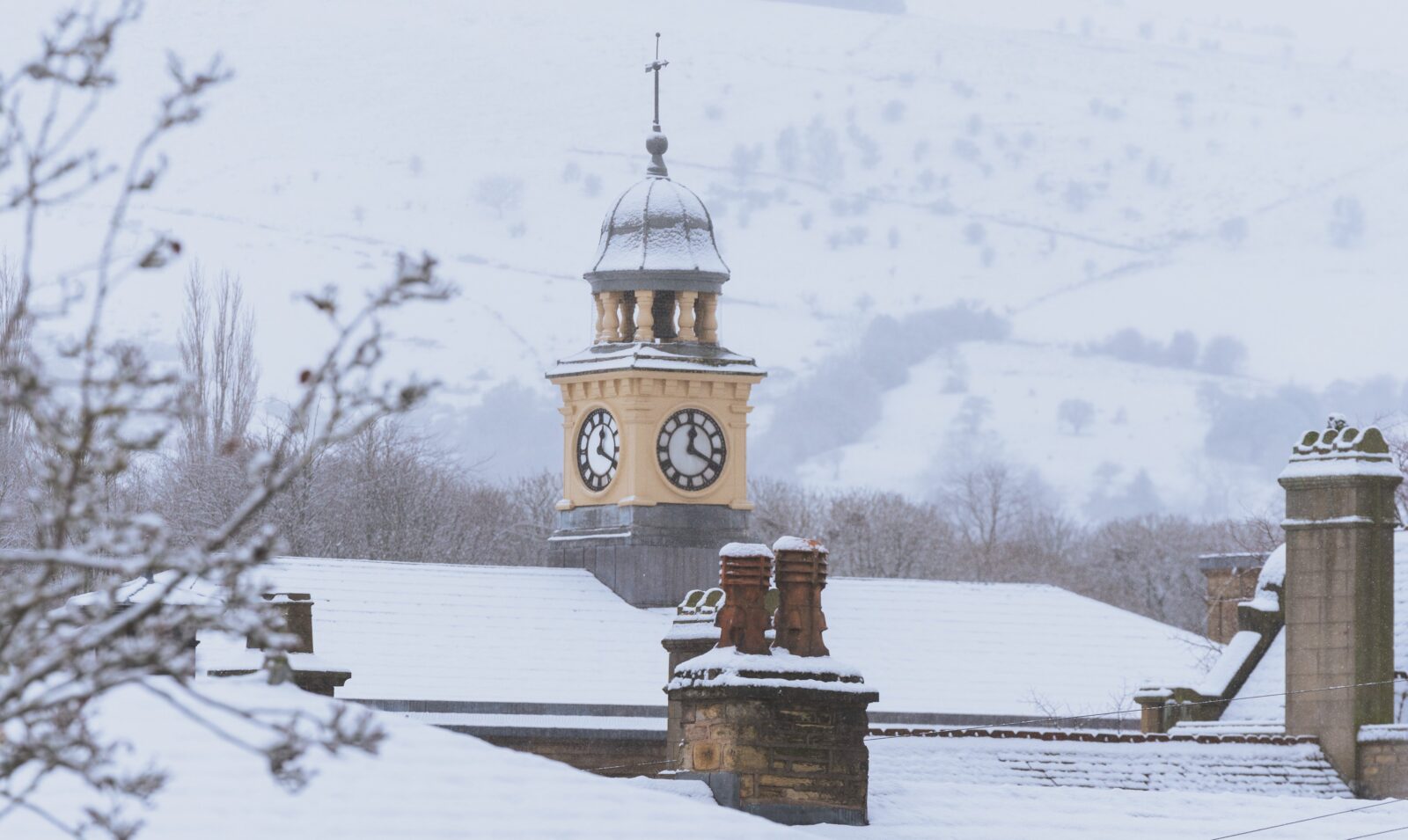 A picturesque village on the outskirts of Manchester is bringing its high street to life in a magical way this Christmas with a festive window trail.
The seasonal trail is shining a light on "the art of storytelling".
With the festive season officially here, Glossop – which is a bustling market town nestled in the rugged hills on the edge of the Peak District – has launched its very-own Winter Story Trail dedicated to the late Dame Hilary Mantel, who lived in the area as a young woman.
Dame Hilary was a celebrated and award-winning novelist most famous for the Wolf Hall trilogy, but she sadly passed away aged 70 back in September.
The work of community creative group Glossop Creates, and showcasing the talents of local writers, authors, performers, and poets, and utilising the high street windows of shops and venues in the town centre, the Winter Story Trail takes you on a literary journey around Glossop.
24 local writers have been paired-up with a local shop, and have each created a 150-word winter tale based on that business.
Dark Peak Books, George Street Community Bookshop, Decor8, The Bureau, and Pepino are some of the businesses taking part in the trail, while a few of the writers who have penned stories include Mark Henderson, Michelle Collier, and Keli Tomlin.
Local actors Julie Hesmondhalgh – famous for having played Hayley in Coronation Street for many years – and Isobel Middleton from Harry Potter are also taking part in the campaign.
Families can collect a map for the Winter Story Trail from local venues around the town, and then head out and find all the windows while filling in a word from each to spell out a specially-commissioned 24 word poem.
"Glossop boasts huge talent in the literary space, with writers, storytellers, authors, script writers and poets all living in our town," explained Claire Tymon from Local – the placemaking arts organisation that runs Glossop Creates.
"This year, we all mourned the loss of Dame Hilary Mantel, so it seems fitting to dedicate this year's festive creative activity to her literary genius.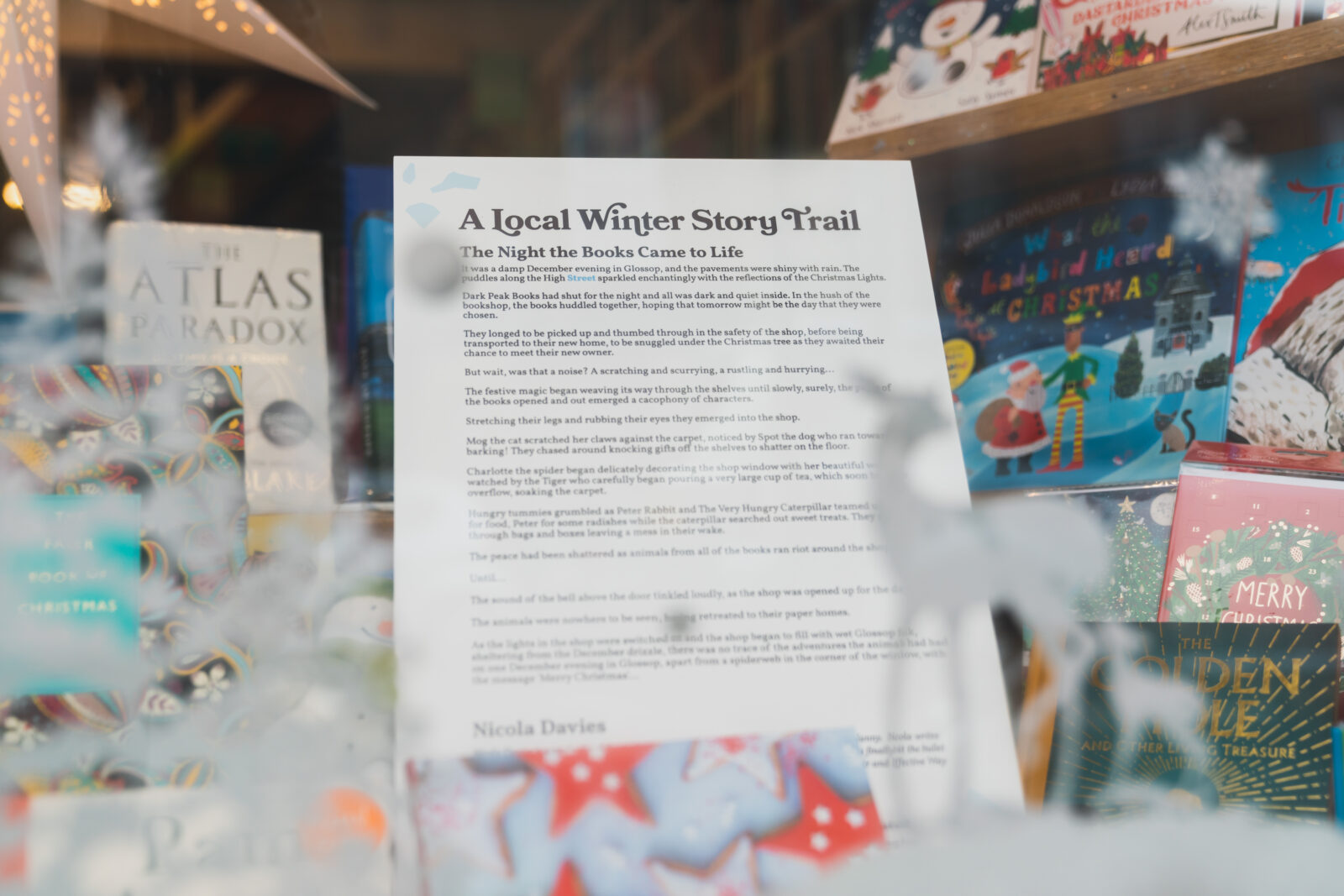 "It's wonderful to see the high street brought to life at Christmas through storytelling and imagination, and the trail will also help to further showcase Glossop as an amazing and innovative destination for cultural activities, art and creativity at the gateway to the Peaks."
Read more:
The Winter Story Trail is running throughout the festive season until 6 January 2023, and you can find out more here.
Featured Image – Glossop Creates