Audio
Watch Fred Again step in for last-minute surprise set and create the 'best Warehouse Project there has ever been'
Never seen WHP go so mental...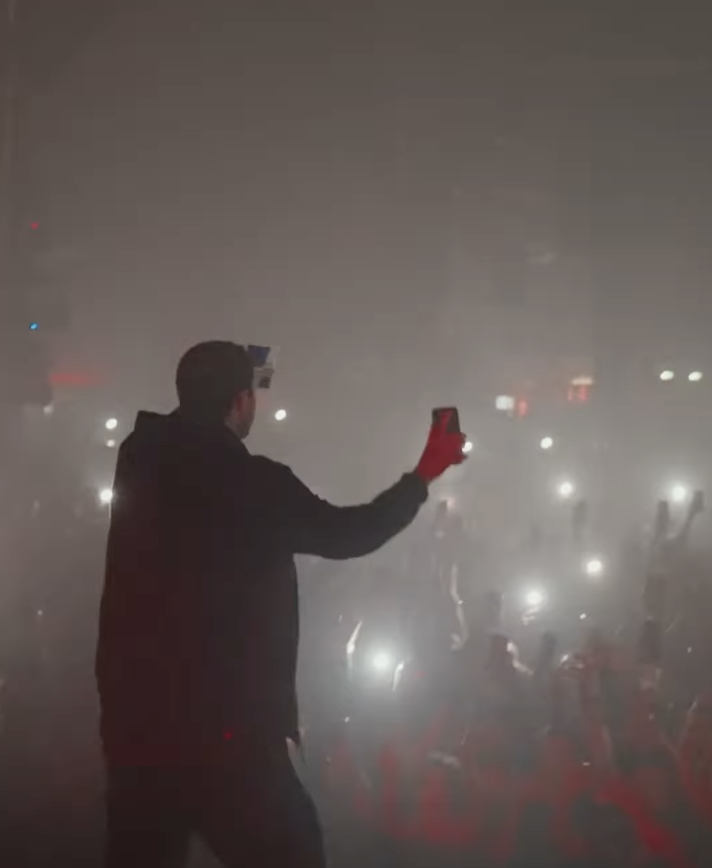 Fred Again stepped in for a last-minute set at Warehouse Project in Manchester this weekend after headliner Peggy Gou dropped out.
Arguably one of the biggest artists in the entire world right now, Fred Again's surprise WHP set has already led to fans labelling it the 'best WHP there has ever been'.
The 30-year-old DJ and producer had been at a family event down in London when it emerged that Peggy Gou had had to pull out of her scheduled WHP appearance at the eleventh hour.
Peggy shared that she was having to drop out of the huge Skrillex-curated night because of an injury to her back.
Within minutes of her sharing the news on her Instagram stories, Fred Again started posting not-so-subtle messages on his own.
He shared videos of himself leaving a family boxing match and heading to Euston station, then videos of himself on a north-bound train, sparking plenty of speculation that he was heading to Manchester.
Along the way, the Adore U star documented him picking up plenty of giddy fans on his walk to the venue and joking if he'd be allowed to bring in a +22 to the venue.
Fred then leapt out on stage alongside Skrillex, performing B2B with him and Four Tet.
Video shared by the Warehouse Project shows the packed venue erupting at the sight of the star, who only had London on his most recent tour dates.
It's been hard to catch him live with demand for tickets for his shows through the roof.
Fred Again had also headlined Parklife festival earlier this year, where crowds labelled it the 'best live performance ever seen'.
There's been similar feedback from Fred Again's Warehouse Project set too.
One person said: "No point going back to warehouse projects after that last night, there's no way that can be topped."
Another wrote: "So glad I traveled all the way from Slovenia for this. They all killed it."
One person who was there said: "Hands down one of the best WHP nights I have been too, they killed it."
Other fans said it 'felt like a fever dream' and said it was the 'best WHP there has ever been'.
And one person summed it up as: "Honestly, it really don't get any better than this!!!"
Read more
Featured image: Warehouse Project / @jamesbarnesfilm