Audio
Ist Ist at Manchester's O2 Ritz – post-punk reborn on the city's bounciest dance floor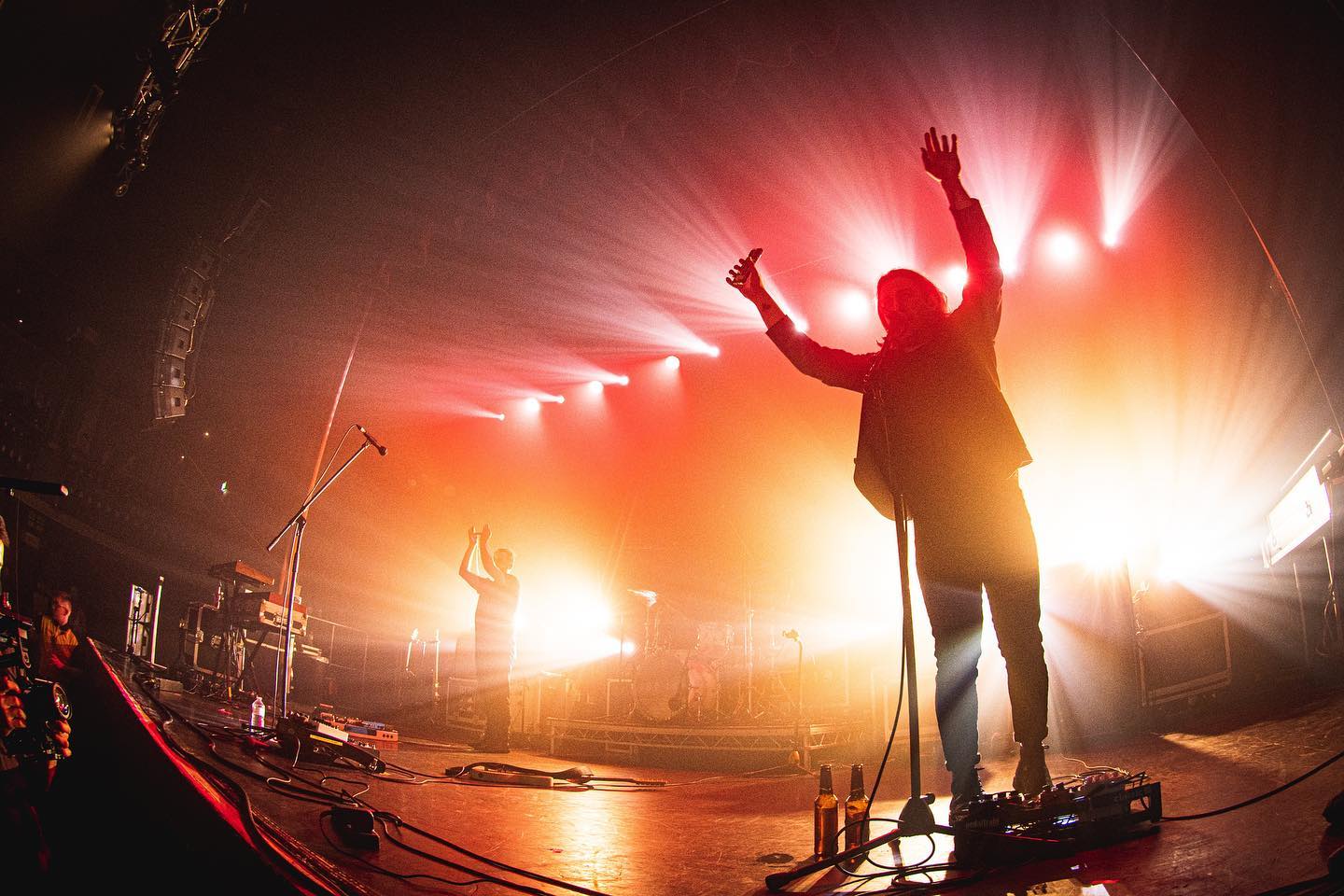 Post-punk is having a massive revival at the moment and it's beautiful. There are loads of bands that were 'up and coming' now achieving chart success, shifting records and producing some mint music.
Take bands like Fontaines DC from Ireland – last year their third album got to number one in both England and Ireland. Then they went on to play three back-to-back shows at the O2 Victoria Warehouse.
Manchester has also become a hotbed of new talent like up-and-coming bands Soup! and Harpans Kraft, but the band tonight were veterans on the scene.
Ist Ist first wormed into my brain in 2020 on XS Manchester, when they had just released their brilliant first album, Architect, which spawned the single 'You're Mine' (still their biggest song and still bringing in new fans to this day).
After that, I saw them live in 2021 at the Invisible Wind Factory, Liverpool, touring their second album The Art Of Lying.
So I was excited for their big return in 2023, as they announced their third album Protagonist back during the end of 2022 with Scruff Of The Neck.
Ist Ist chose a Friday night slot at the O2 Ritz to launch that new album, putting the venue's spring-loaded dance floor through its paces under the bouncing crowd.
They start with their first single from this album 'Stomp You Out', and instantly sound like a band from Manchester's original post-punk era. It feels like being transported back to the late 1970s, when New Order were just forming and Magazine were releasing their pioneering album 'Real Life'.
The Manchester crowd love the local band, and I've been told Ist Ist has a massive cult following of loving fans who constantly sell out their records, with limited editions being made just for this show.
Lead singer Adam brings deep and emotive vocals to the performance, evoking the spirit of Joy Division's Ian Curtis and Future Islands' Samuel Herring. All against the background of dark, heavy bass, guitar, drum and synth.
Friday night's headline show set the start of the band's tour off with a bang as next they head to Glasgow and other UK cities before flying to European cities like Paris, Amsterdam and Berlin.
Listen to their new album now here:
Read more