Audio
Surprise guests, backflips and that viral 'Merry Christmas' moment — JLS at Manchester's AO Arena
'Let's just get back together, we should have never broke up' — us wondering why we ever stopped listening to JLS.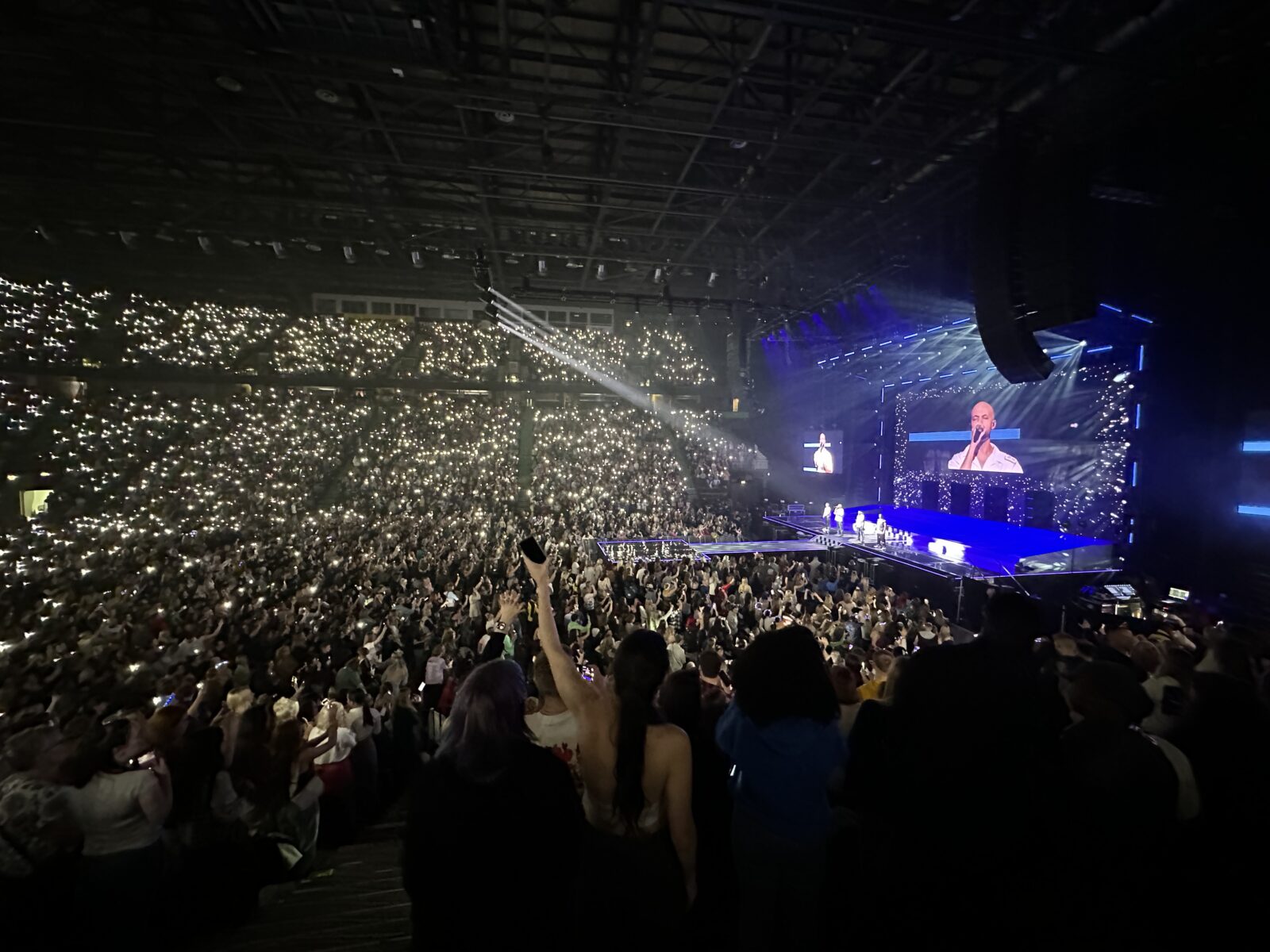 Were you a blue, green, yellow or red hoody? Aston, Marvin, JB and Ortise are back, better than ever before with their hits tour 'Everybody Say JLS: The Hits Tour' and were smashing them out at Manchester's AO Arena last night singing.
Not only did hearing all the classics live again make me extremely happy — being one of the girls who had all the posters on my wall and, of course, the blue Aston hoody — but I couldn't think of a better way to describe this gig than pure nostalgia.
The runners-up of X-Factor 2008, JLS (Jack the Lad Swing, for any of you who always wondered) came back together once again to bring all the nostalgia of the noughties to a packed-out Manchester crowd.
With five number-one hits, six million records sold worldwide and four multi-platinum albums, it's easy to forget just how big a thing these boys were in their heyday but there was never any doubt they were going to sell out the Arena — and that they did.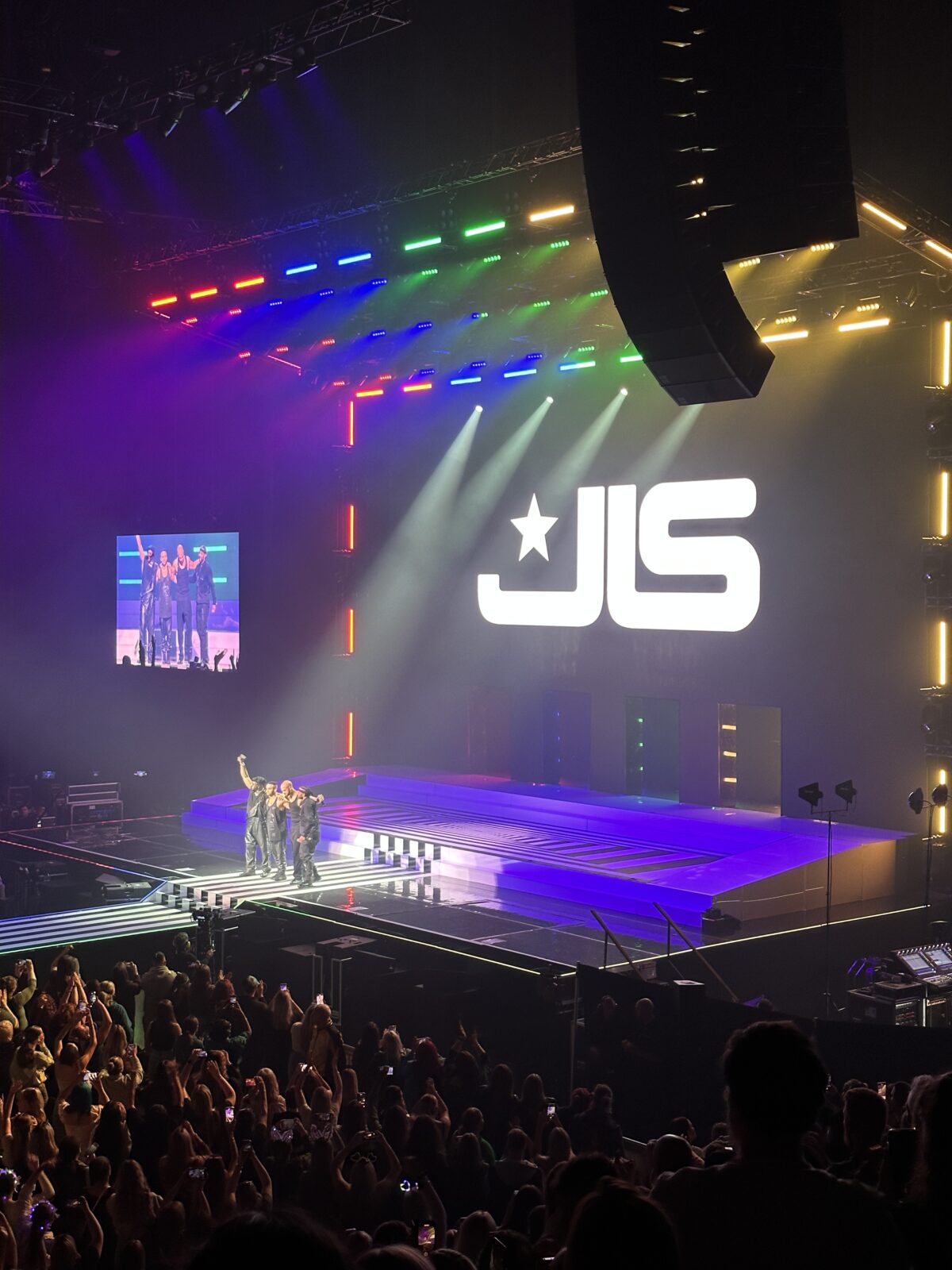 Kicking off the night was the fabulous Persian-American pop star, Shab, who is supporting the band across all their UK dates. The passionate and outspoken singer is a rising star in the pop world and whether or not people were familiar with her beforehand, she certainly left an impression.
Playing through singles including 'Indestructible', 'Sexual', her latest hit 'VooDoo' with rap veteran Fat Joe and what had to be my favourite, 'Ain't Thinking Bout You', she kicked off the night with plenty of vibey pop music to get everyone going.
Dipping back into those high-school memories even more, British rap and fellow pop icon Tinchy Stryder came out next, walking out to the tune of 'Seven Nation Army' as people chanted, 'Ohhh, it's Tinchy Stryder'.
Bringing back all of his classics like 'Take Me Back', 'Never Leave You' and, of course, finishing on 'Number 1' (still as much of a bop as you remember it), we knew from this point on how much of an enjoyable trip down memory lane this night was going to be.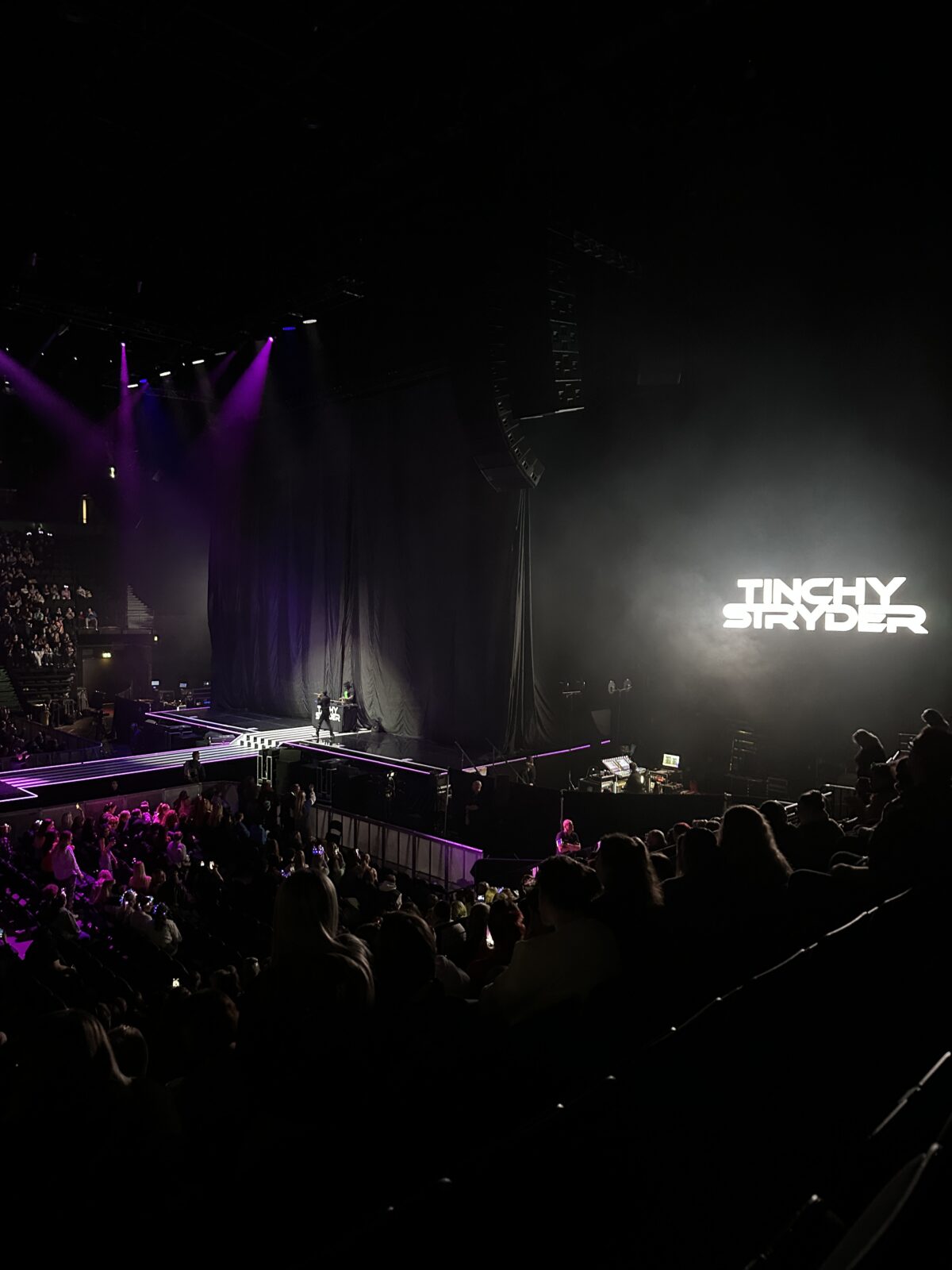 And then they arrived. There was A LOT of inaudible screaming, to say the least. Starting off with 'Eyes Wide Shut' — whipping out their original dance routines, no less — they made it clear this really was the 'Greatest Hits Tour' from the very off.
'Hottest Girl in the World', 'One Shot', 'Do You Feel What I Feel' and the first single from their last album in 2021, 'Eternal Love' (written by none other than Ed Sheeran); they even brought fans on stage for 'I Know What She Like'.
Shout to Paige, wherever you are, as she was not letting that moment go for anyone, dancing all around the stage and hugging the lads so tightly that Ortise and Aston had a handful trying to get her sat down. Brilliant.
And then it happened… The moment we'd all be waiting for — the meme all JLS die-hards and the majority of Brits know regardless of whether they're a fan or not: JB SAID MERRY CHRISTMAS! Met with cheers and laughter in equal measure, all I could think was, 'How can it get better from here?'
Of course, there were some tear-jerking moments as well, such as Ortise telling the crowd how the moving story of a family illness motivated him and his brothers to chase their dreams, before going on to build an even bigger family with the JLS boys.
Whenever an act asks the crowd to hold up their lights you know it's going to be an emotional one too. As they played 'Close to You' and 'Make Me Proud', you could see all the friends hugging in the crowd as a magical sea of lights sparkled across the AO.
With a quick costume change, they came back out to 'The Club Is Alive' and this is where I knew we were going to get our next big moment and they didn't disappoint: a trademark backflip from Aston because why the hell not? After all, this was a celebration of all things JLS and more.
Speaking of which, the four-piece were intent on reliving the very best of their era, bringing out a set of DJ decks and facing off against each other with their favourite tracks from that beloved period of pop.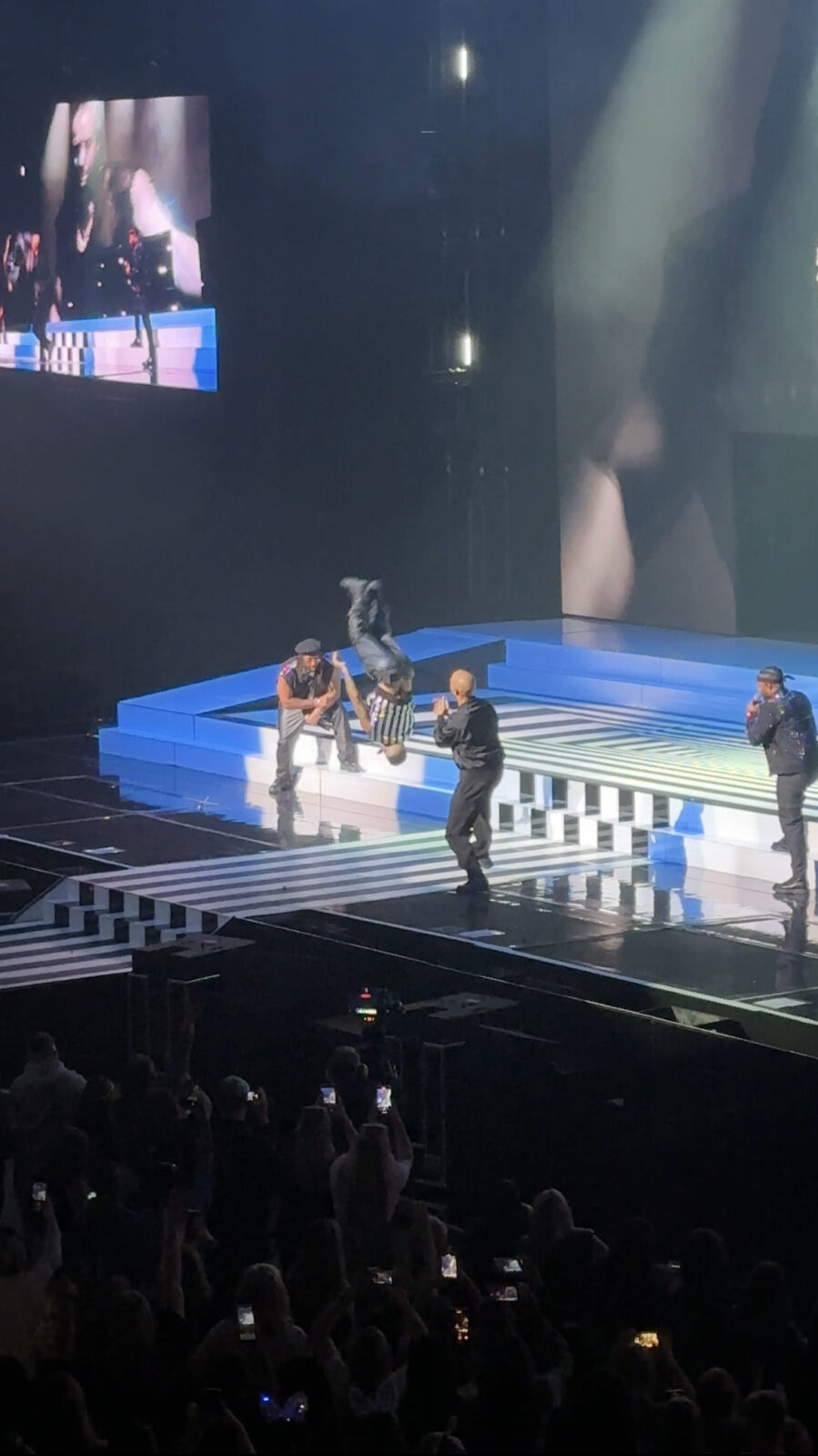 Read more:
From Rihanna's 'Umbrella' and 'Baby' by Justin Beiber to 'Super Bass', 'All I Do is Win', 'Bonkers' and so many more, the crowd was absolutely bouncing. But the fun didn't stop there either, as they also brought out special guests Fleur East for her hit 'Sax' and The Wanted's Max George singing 'Glad You Came'. Trust us, glad doesn't even begin to cover it.
We knew they had to end on a high, playing 'Love You More' as the penultimate track before disappearing into the floor in a blast of fireworks second to last, with fireworks, and then they disappeared into the ground before reappearing for the encore.
The AO Arena lit up in blue, red, green and yellow as if to call upon a team of pop music Power Rangers, we all knew what was coming as they polished off the show with 'Everybody in Love' — and believe us, absolutely everyone's hands were up as confetti scattered across the sky.
As a girl who grew up loving JLS, whether they were part of your adolescent music taste or not, I can honestly say that the celebration of all things Noughties made it one of the best shows I have been to in a long time. I'll be keeping one eye on summer in the hopes of another tour and more massive Manc dates.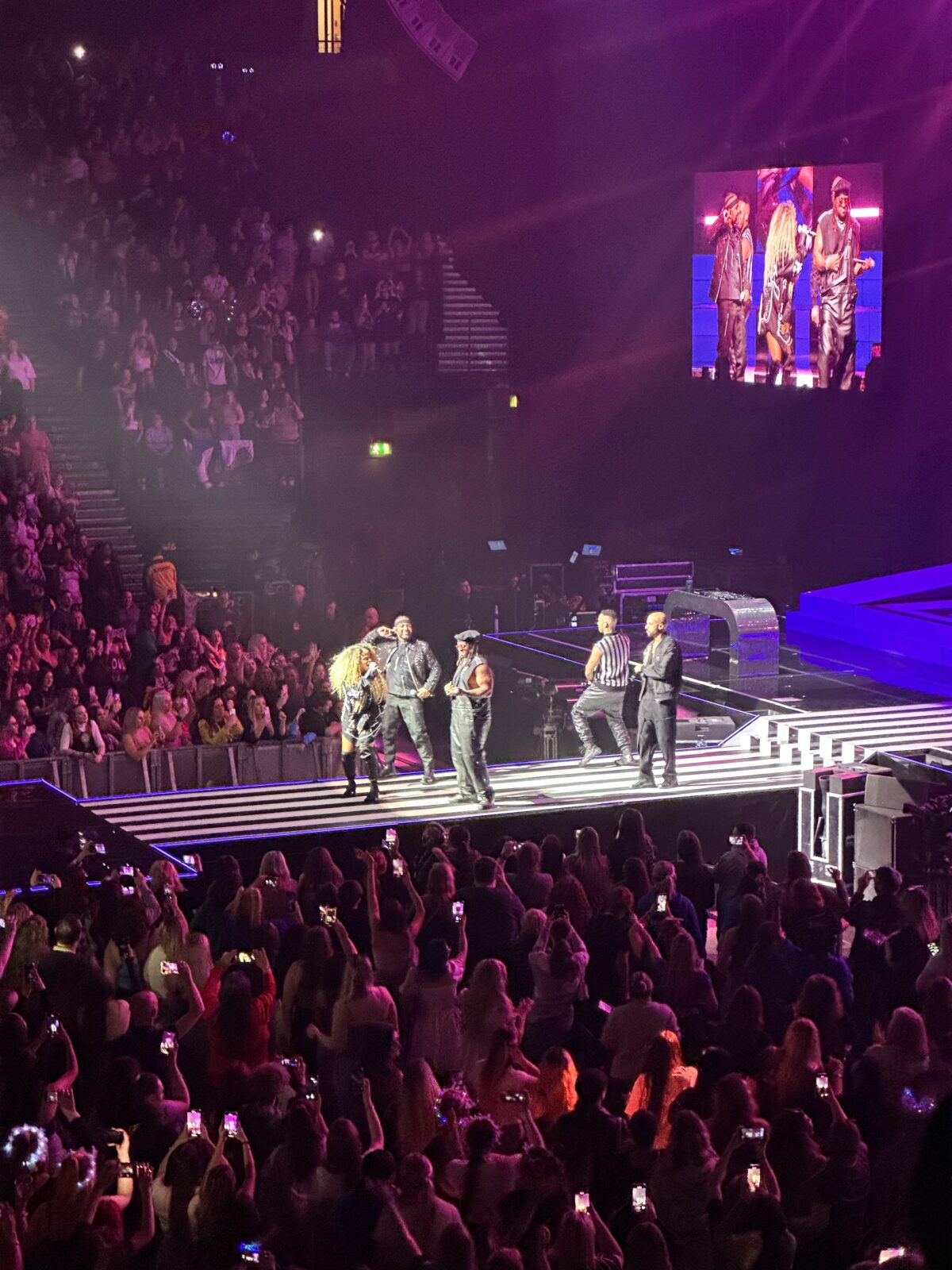 For all the latest news, events and goings on in Greater Manchester, subscribe to The Manc newsletter HERE.
Featured Image — The Manc Group