Audio
Kendal Calling launch 'Flappy Tent' game to raise environmental awareness ahead of this year's festival
Now you can play Flappy Bird with a sense of purpose that doesn't make you feel guilty for spending a ridiculous amount of time on it.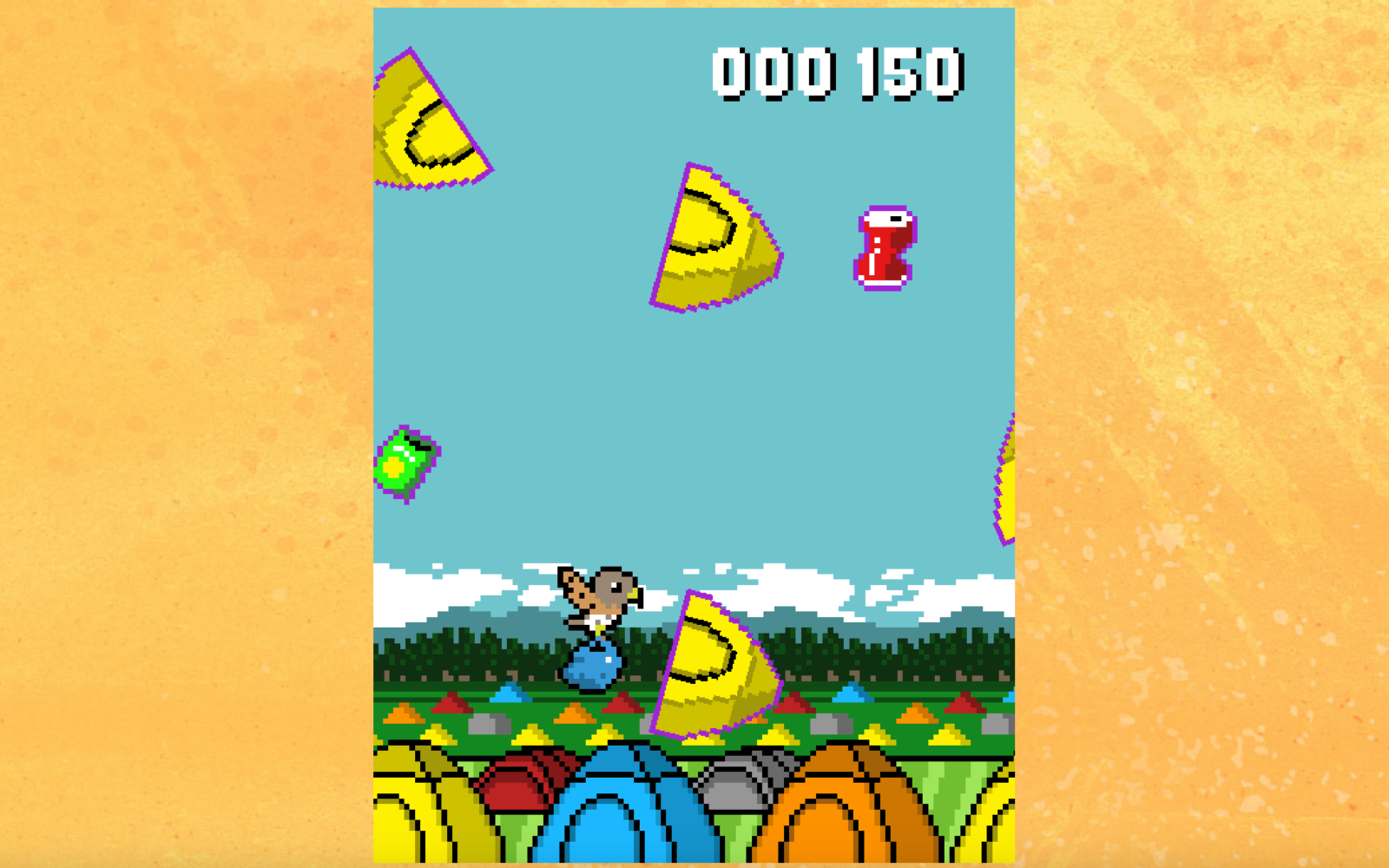 One of the biggest music events of the year, Kendal Calling, has launched a brand new game to help promote environmental awareness ahead of the upcoming festival: it's called 'Flappy Tent'.
I wonder where they came up with that one…
On a more serious note, Kendal Calling 2023 runs from Thursday, 27 July and until Sunday, 30 July and while we love gig-goers and the festival culture, in general — it's something we've all grown up privileged enough to be a part of — we all know they can have some bad habits.
Unfortunately, one of the biggest problems festivals face every single year is waste; in particular, tent wastage which seems to be a prevailing bug-bear for most big music events where camping is involved. That's where 'Flappy Tent' comes in.
Obviously based on the old, retro-style and highly-addictive mobile game Flappy Bird from 2013 (yes, a whole decade ago), Kendal Calling's spin on it is essentially the same premise, only you get points for picking your rubbish as well doing obstacles.
The idea was drummed up after the festival organisers and staff helping clean up the day after last year's festival counted 284 tents left behind, many more of which could have simply come loose and blown away to litter the surrounding area.
However, not only does the game help promote environmental awareness and remind people to tidy up after themselves, but there's also an added incentive for one lucky sod: Kendal Calling is offering a £200 bar tab at this year's festival to the first person who reaches a score of 50,000 on Flappy Tent.
If only there was this added incentive at festivals in real life, they'd be left spotless every single time!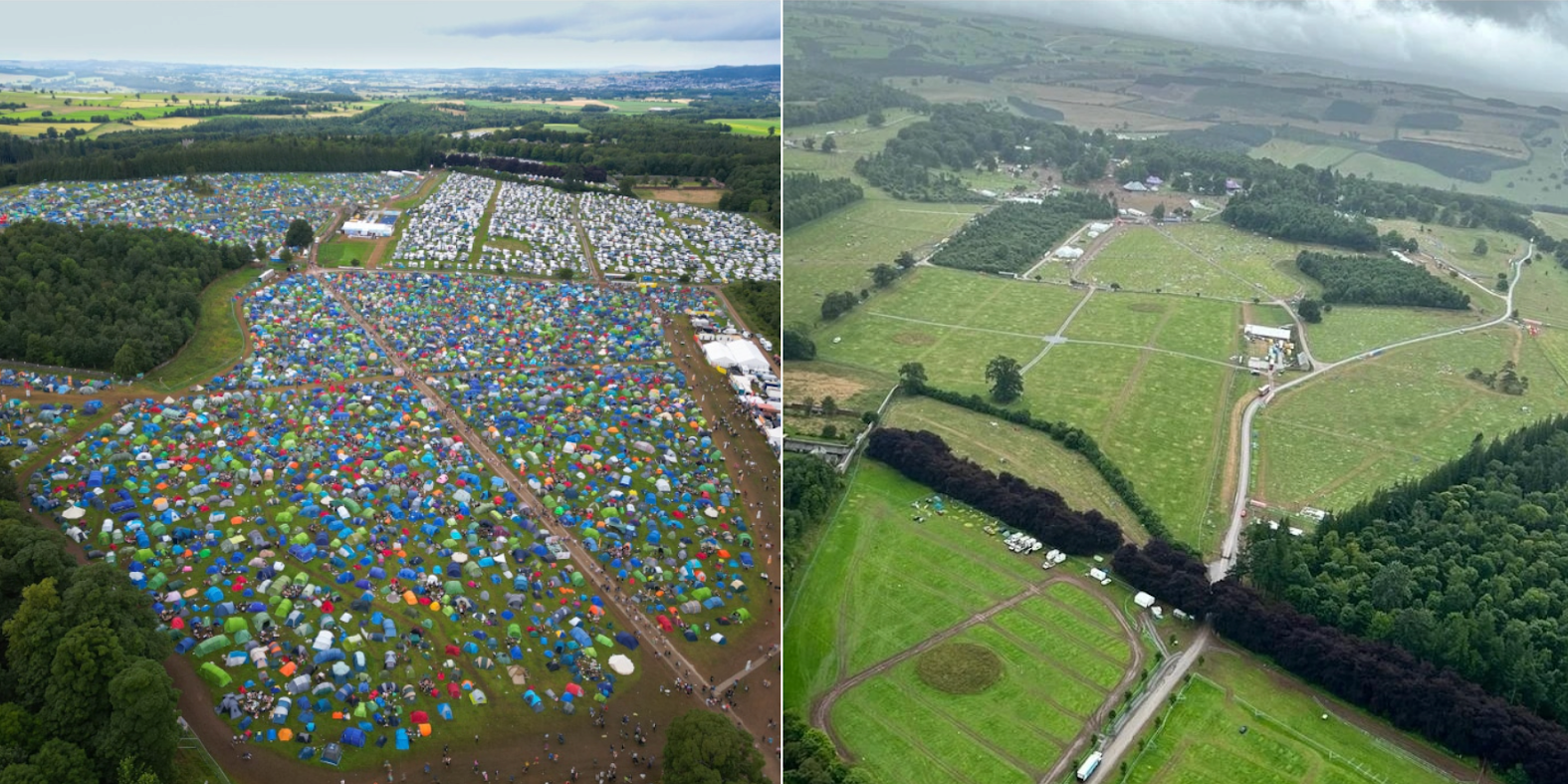 The average festival tent ends typically ends up in landfill and will take up to 500 years to decompose and even though the number left behind was a staggering 91.4% decrease on the amount abandoned in 2019, Kendal Calling is rightly looking to eradicate this problem altogether.
Helping lead the charge to make festivals greener and eco-conscious, Kendal Calling has come up with a straightforward pledge they're asking everyone to stick to as best they can:
LEAVE NOTHING BUT MEMORIES — Leave your camp tidy and take your tent home!
PROTECT THE WILDLIFE — Throw your rubbish in the bin
CONSIDER YOUR TRAVEL — Use public transport where possible!
ONLY BRING WHAT YOU NEED — Use resources consciously
MAKE ECO-CONSCIOUS CHOICES — Keep your green impact in mind when at the festival
To help those attending, the organisers themselves have also installed a number of new measures to try and reduce carbon footprint, wastage and improve the Kendal Calling experience:
Festival-goers will be encouraged to tidy their camps before heading into the arena and new Campsite Crew on hand to help festivalgoers keep the Campsites as clean as possible.
Waste and recycling points have increased by 200% to make it even easier to recycle and reduce the amount of waste taken to landfill this year.
The decor team are reusing and recycling prior festival materials rather than using brand-new products; where new materials are required, goods are rented as close to the festival site as possible, utilising local artisans and sustainable materials wherever possible.
The festival has an overall goal of reducing fuel usage from 2022 by 15-20%, using a Power Manager to actively work with stakeholders in advance and onsite to ensure they are being as efficient as possible with energy use.
Increased use of solar, battery and load-on-demand solutions, especially during longer build and break periods, as well as LED lighting solutions wherever possible across the site.
Single-use plastic is BANNED on site so all drinks will be served in recycled or compostable cups, saving on a whole tonne of carbon emissions with every 10,000 cups saved.
Local produce and more vegetarian meals where possible are contributing to 2.5x less carbon emissions than those with meat and a significant reduction on last year's figures.
Open Kitchen MCR are putting wasted/uneaten food to good use and helping stop it going in landfill.

Last but not least, Kendal is supporting industry schemes to improve sustainability all across the festival sector, including carbon reduction with ecolibrium+, partnering with Vision2025 Citizen-Science Festival Waste Data Project ans raising money for Earth Percent, founded by music legend Brian Eno, to help fund environmental charities. Quality stuff.
Read more:
You can play Kendal Calling's 'Flappy Tent' game HERE but, be warned, you're about to waste hours upon hours on this thing.
Better still, there are still tickets left for this year's festival so grab yours now if you don't want miss out on headliners like Kasabian, Royal Blood, Stockport's very own Blossoms, Wigan lads The Lathums, Rick Astley and many more.
In fact, whilst you're at it, you can read our interview with the one and only Rick Astley ahead of his Kendal Calling 2023 show on Saturday, 29 July down below.
For all the latest news, events and goings on in Greater Manchester, subscribe to The Manc newsletter HERE.
Featured Image — Kendal Calling