Audio
Lewis Capaldi forced to stop Manchester gig to break up fight in the crowd
'What a weird song to fight to. Bizarre.'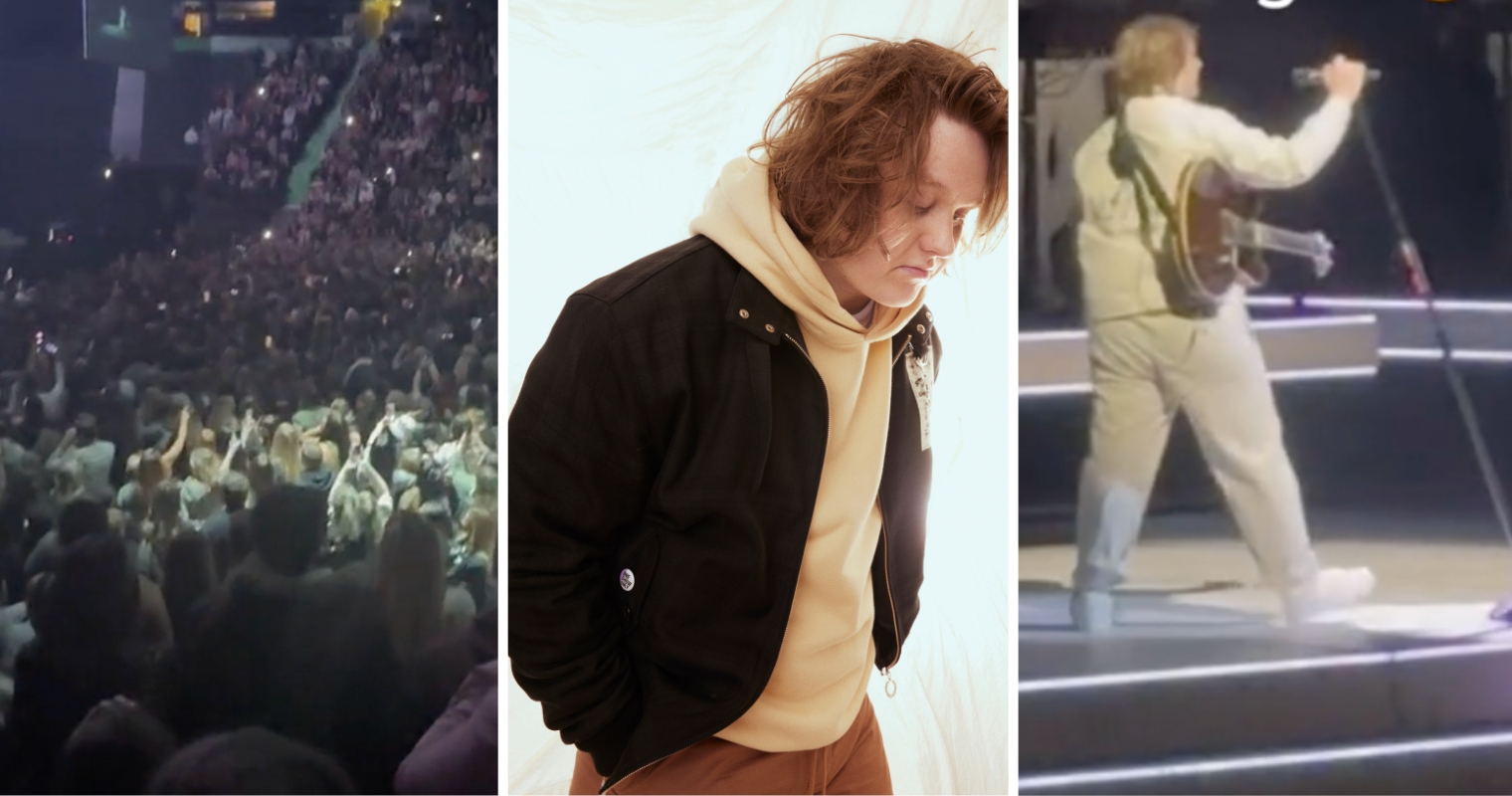 Lewis Capaldi had to pause his huge Manchester gig last night after a few audience members started fighting.
The beloved Scottish singer, who was performing to a sold-out crowd at the AO Arena, halted his bandmates after spotting a brawl in the crowd.
And even he had to acknowledge that it was 'bizarre' to see people throwing punches to the soundtrack of his love songs and ballads.
Videos have surfaced from inside the venue that captured the fight that broke out during Hold Me While You Wait.
In clips shared on social media, Lewis holds his hands up to his band to stop them and says: "There's a scrap in the middle of the crowd there. Erm, we're gonna have to get them out."
The star then switches to a sing-song voice and says: "You can't be fighting at the gigs."
Then as security work their way through the audience to the source of the commotion, the huge audience all collectively start to boo the disruptive fighters – egged on by Lewis himself.
He then says: "What a weird song to fight to. Bizarre. Bizarre."
In the videos, Lewis is seen miming a fight, throwing his fists into mid-air while singing lyrics from the song, which which include 'Won't you stay a while' and 'my love'.
Read more: The 1975 at AO Arena — stage times, supports, setlist, rumoured guest performances and more
On Twitter, one person wrote: "Only in Manchester do you need to stop the gig because there's a fight during a ballad."
Another said: "How someone managed to start a fight at a @LewisCapaldi concert is beyond me, even more so whilst listening to 'Hold Me While You Wait'."
Someone else posted: "People fainting, people being sick, and people starting fights. @LewisCapaldi has to be the most 'rock'n'roll' concert I have ever been to."
At his other shows so far in Leeds and Sheffield, there have been much more wholesome scenes.
In Leeds, one excited gig-goer threw a bra on stage – which Lewis then proudly modelled.
And then in Sheffield, it was a pair of knickers that were lobbed at the singer.
Featured image: Publicity picture / TikTok @beckii2409