Audio
'Why don't you apologise for once in your life!?' — Rina Sawayama calls out Matty Healy again for 'racist and sexist' comments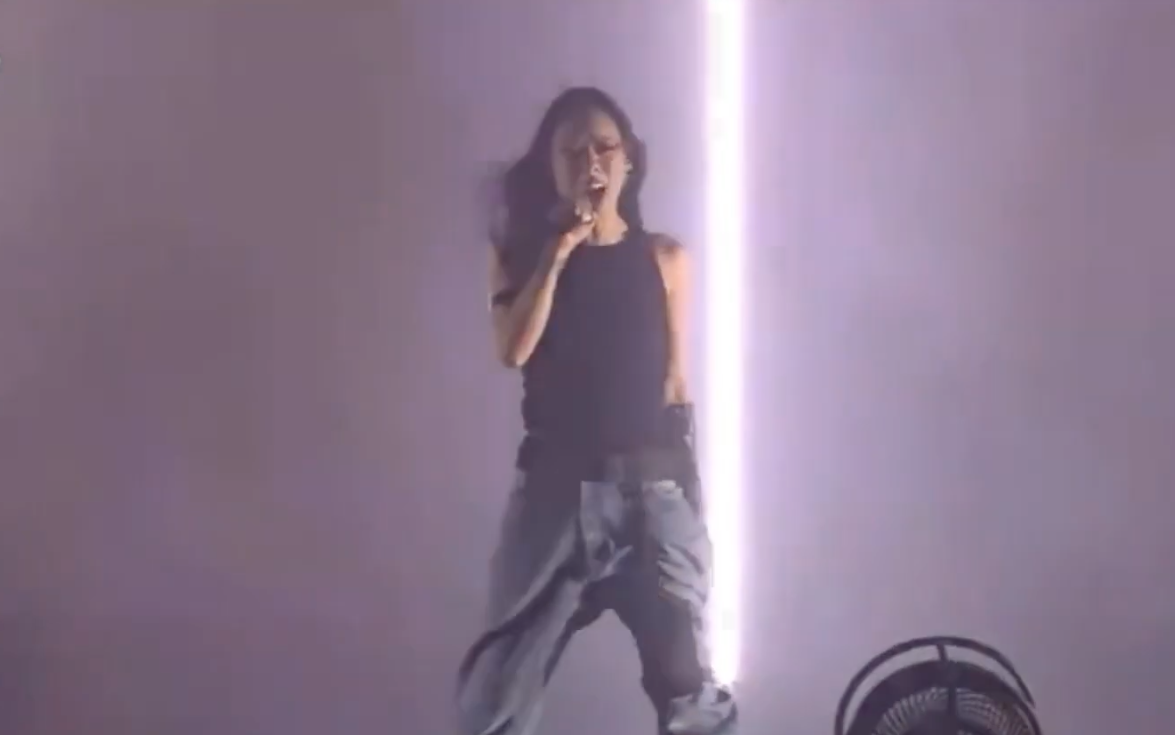 Rina Sawayama looks to have slammed The 1975 frontman Matty Healy yet again in her latest festival performance after he failed to apologise for a number of controversial comments he made on a recent podcast.
The 32-year-old artist indirectly called out the Wilmslow-based musician last month during her Glastonbury set, stating that she was "sick and tired of these micro-aggressions" and dedicating her song STFU to goes "a white man that watches 'Ghetto Gaggers' and mocks Asian people on a podcast."
Referencing his appearance on The Adam Friedland Show Podcast, the Japanese-born British singer, actress and model said that she'd simply "had enough" but following Healy brushing over the controversy with what many have described as a pretty insincere response/'apology', Sawayama isn't letting it slide.
Taking the stage at the NOS Alive Festival in Lisbon, Portugal over the weekend, she once again put the spotlight on her 34-year-old label-mate by saying, "So I've been thinking a lot about apologies and isn't it funny how some people get away with no apologising ever?"
Tapping into the rage of the song, Sawayama goes on to call out Healy for "saying some racist s***, some sexist s***", adding, "Why don't you apologise for once in your life without making it about your f***ing self!?", before the kicking into the rest of the aggressive and specifically chosen track.
As alluded to, Healy did address the situation by stating that the whole thing "doesn't actually matter" and that he was simply making jokes on a sardonic podcast, as well as suggesting that "if it does you, you're either deluded or you are, sorry, a liar."
He did also go on to apologise to Ice Spice, who was the subject of what many have labelled as racist and body-shaming remarks on the show, saying, "I'm sorry… It's not because I'm annoyed that me joking got misconstrued but because I don't want Ice Spice to think I'm a d*ck".
A significant part of the friction between Matty Healy and Rina Sawayama beyond the incident is that the singer also belongs to the same record label as The 1975, Dirty Hit Records, of which Healy is also a shareholder and former creative director — hence her previously saying, "he also owns my masters".
Read more:
Prior to this latest criticism, Healy was also filmed seemingly making jokes about her comments on stage at TRNSMT Festival in Scotland as part of an ongoing live gag where he pretends to start saying something offensive and then being cut off by a guitar riff.
In this latest instance, he appears to hint back at Sawayama's Glastonbury comments by saying, "So is a micro-aggression something like a——", before the beginning of 'It's Not Living (If It's Not With You)' kicks in.
As for the podcast from which the controversy originates, Adam Friedland and co-host Nick Mullen have since addressed the ongoing discussion, albeit only in their usual sarcastic and irreverent style, in which they seem to intentionally mispronounce her name and refer to her under the wrong nationality.
You can see the full clip down below:
For all the latest news, events and goings on in Greater Manchester, subscribe to The Manc newsletter HERE.
Featured Image — RTP/NOS Alive/@l0ul0uthef00 (via Twitter)/The 1975 (via Instagram)