Audio
Who knew two blokes could make this much noise? — Royal Blood thrash the O2 Apollo
Safe to say there was more than 'nine people' who liked rock music this time around.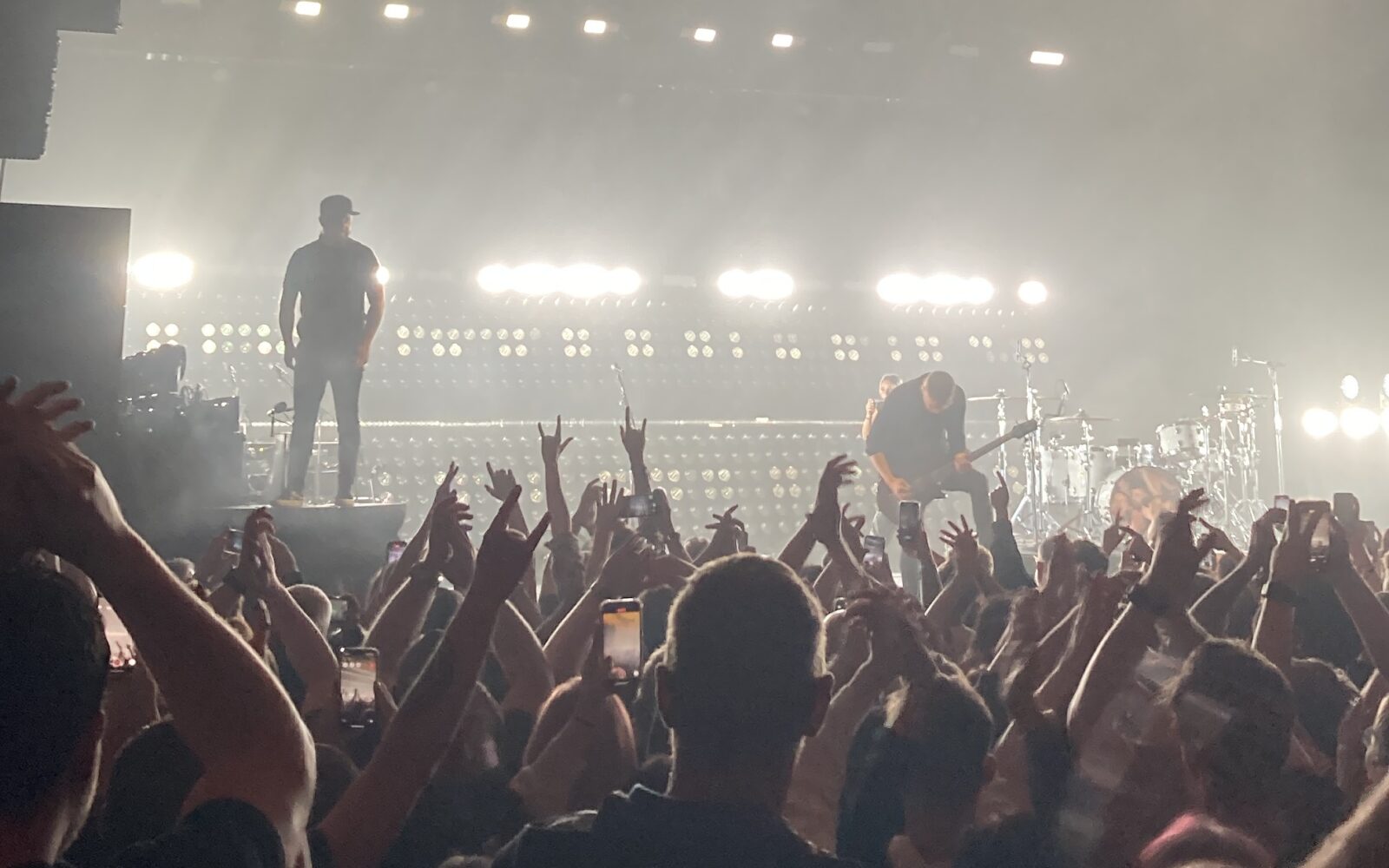 Royal Blood's 2023 has been defined by two things: releasing yet another brilliant record in their fourth studio album, Back to the Water Below, and p*ssing off an entire crowd at Radio 1's Big Weekend, not to mention even more people watching back home with their viral antics.
With that in mind, we weren't exactly sure how we were going to feel or what this audience was going to be like before we stepped foot inside the O2 Apollo, but we can confirm the whole storm in a teacup has now well and truly blown over and we didn't care one bit once they started playing.
The second we heard Mike Kerr's bass being ripped like both rhythm and lead guitar at the same time, and the pure 'oomph' of Ben Thatcher's unmistakable drum-playing, we completely forgot that they slightly upset the music world just a few months ago and remembered one thing: they're rockstars and we've seen plenty worse.
This was the story of Royal Blood's return to Manchester and their gig at the legendary venue on Friday night as Storm Babet hit the region — and it was fitting really, given that their set featured 'Typhoons', 'Trouble's Coming' and lyrics like "crashed down in a hurricane" in 'Ten Tonne Skeleton'.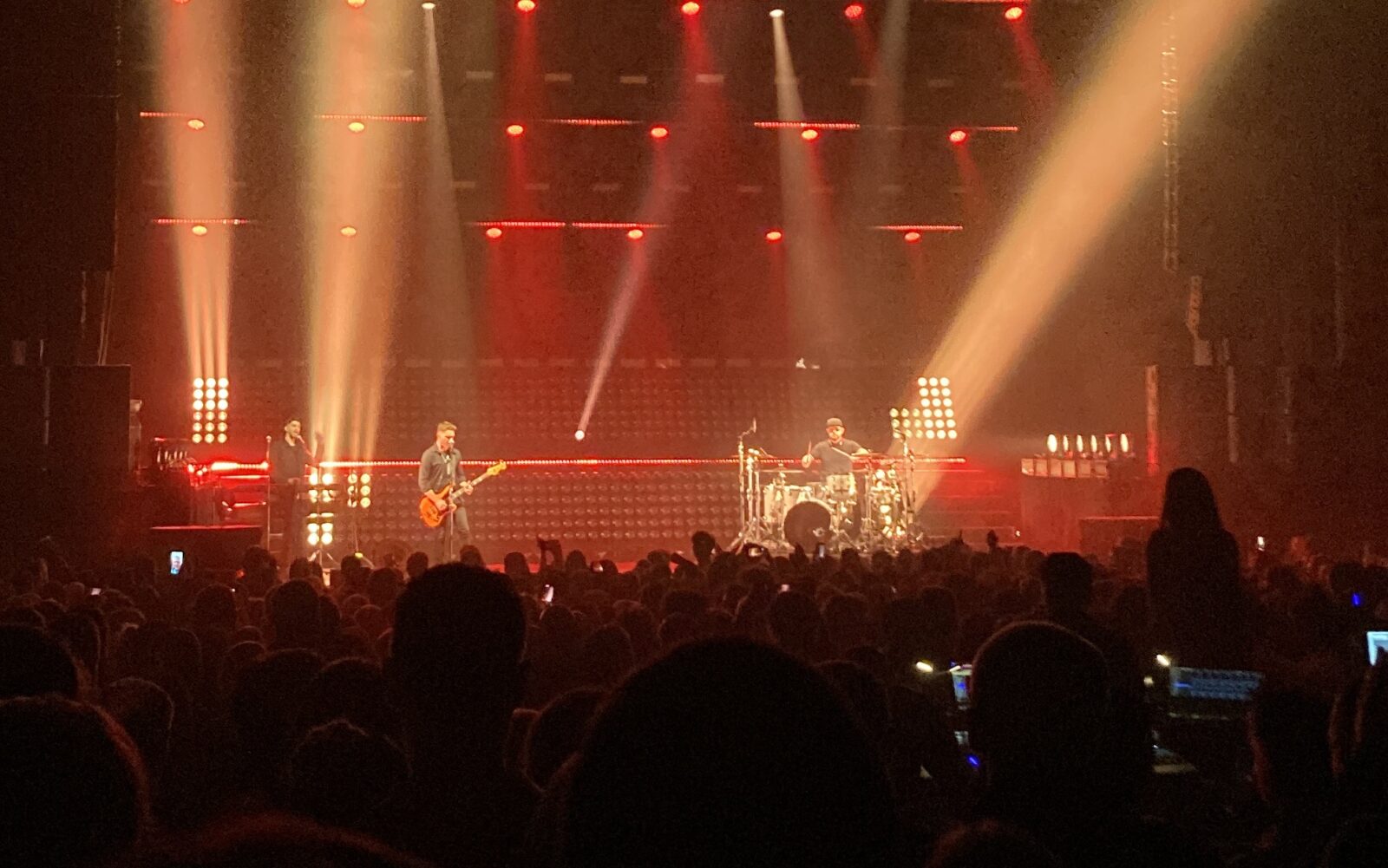 Even before we knew what we were in for, the surprisingly dramatic duo delivered a proper entrance, walking out to the iconic theme from The Good, The Bad and The Ugly, which was then followed up by an impressive light show that we'll admit caught us by surprise and really did something epic to the atmosphere throughout.
It didn't take long for fans to get off their feet as they kicked the show off with recent single and album opener, 'Mountains at Midnight', before the pits started opening up as they got stuck into fan favourites such as 'Boilermaker', 'Loose Change', 'How Did We Get So Dark?', 'Out of the Black' and so on.
It's been a while since we've been to a proper rager at the Apollo, so we're glad that the place is still more than capable of whipping up frenzies like that. We were concerned that there wasn't much movement during the support act but that's always the gamble you make with the warm-ups.
That's not to say we didn't enjoy them, by the way; Hot Wax were more than a pleasant surprise with arguably more overall energy on stage than the main event. Although it was clear the vast majority of the crowd were unaware of them prior to the gig, you'd be a fool to not go away and listen to more.
With plenty of frenetic on-stage presence and more than enough confidence to remind you they'd be having just as much fun if the crowd wasn't there, they felt plenty post-punk, a bit funk thanks to the basslines and modern enough thanks to some more intricate strum that made sure they didn't feel like an old hat throwback.
In a word, they were great; we liked them a lot and it didn't take long for us to realise why they were a good fit to support Royal Blood, boasting the same ability to go big with their sound using just three instruments as Mike and Ben do with just two.
And that summed up the night as a whole, to be honest: a total of five musicians (six if you include the headliner's session player who dipped in on a fair few songs) making a frankly ridiculous amount of noise between them — far more than a trio and just a pair of blokes should feasibly be able to make.
That's the one thing that, regardless of whatever you think of them post-controversy, has always stunned us about Royal Blood. How do a frontman whose main instrument is a bass guitar and just one drummer make such explosive sounds between them and get people like thrashing like they were a full-fledged five-piece rock band?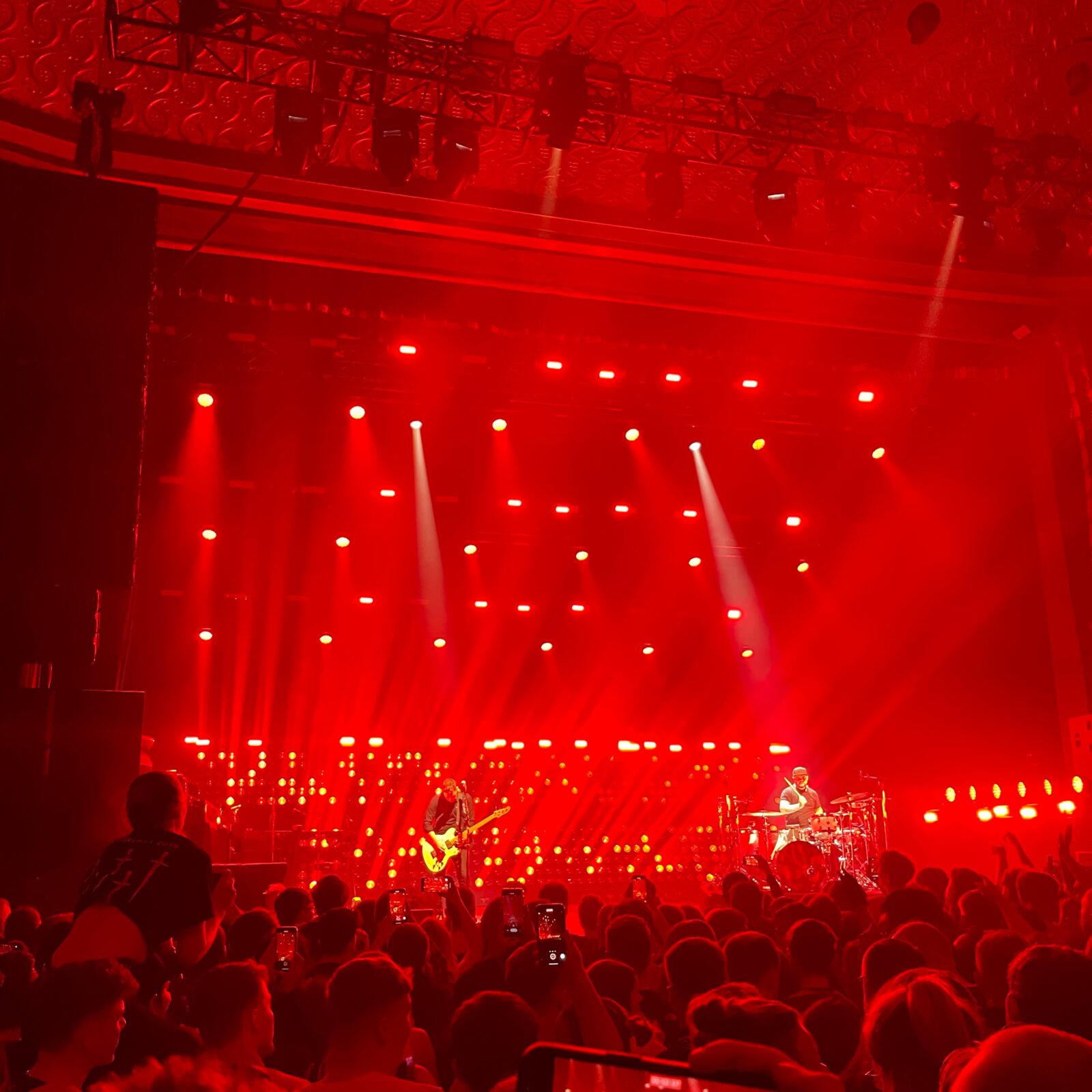 Read more:
One thing's for sure, they are well and truly in their 'rockstar' era right now, whether you like what comes with that or not. Mike might be four years sober now, with both he and Ben looking more svelte and stylish on stage — not only physically but in their overall presence — but they now look and feel like graduated performers who can command a crowd with a lot more authority than they did when they burst onto the scene with their debut in 2014.
And perhaps that's why the Big Weekend moment went the way it did; these two are seasoned pros now and have earned a lot of plaudits in the genre over the past decade, so to find yourself playing to nearly 80,000 people who were mainly there to see pop acts probably felt like a loss of control and their frustration came out in the wrong way — even they've admitted that.
But that wasn't the case at the Apollo. As the gig reached its crescendo with 'Figure It Out' and Ben stood atop a speaker and began conducting the crowd before jumping into it and preparing them for one last mosh as Mike kept the riff going, it was clear they were back in control and the audience in the palm of their hands.
Now that's how you get people back on-side: by simply going out there, making a big old racket and leaving the gig-goers to do the rest. We all know there's no place that guarantees that more than right here in Manchester.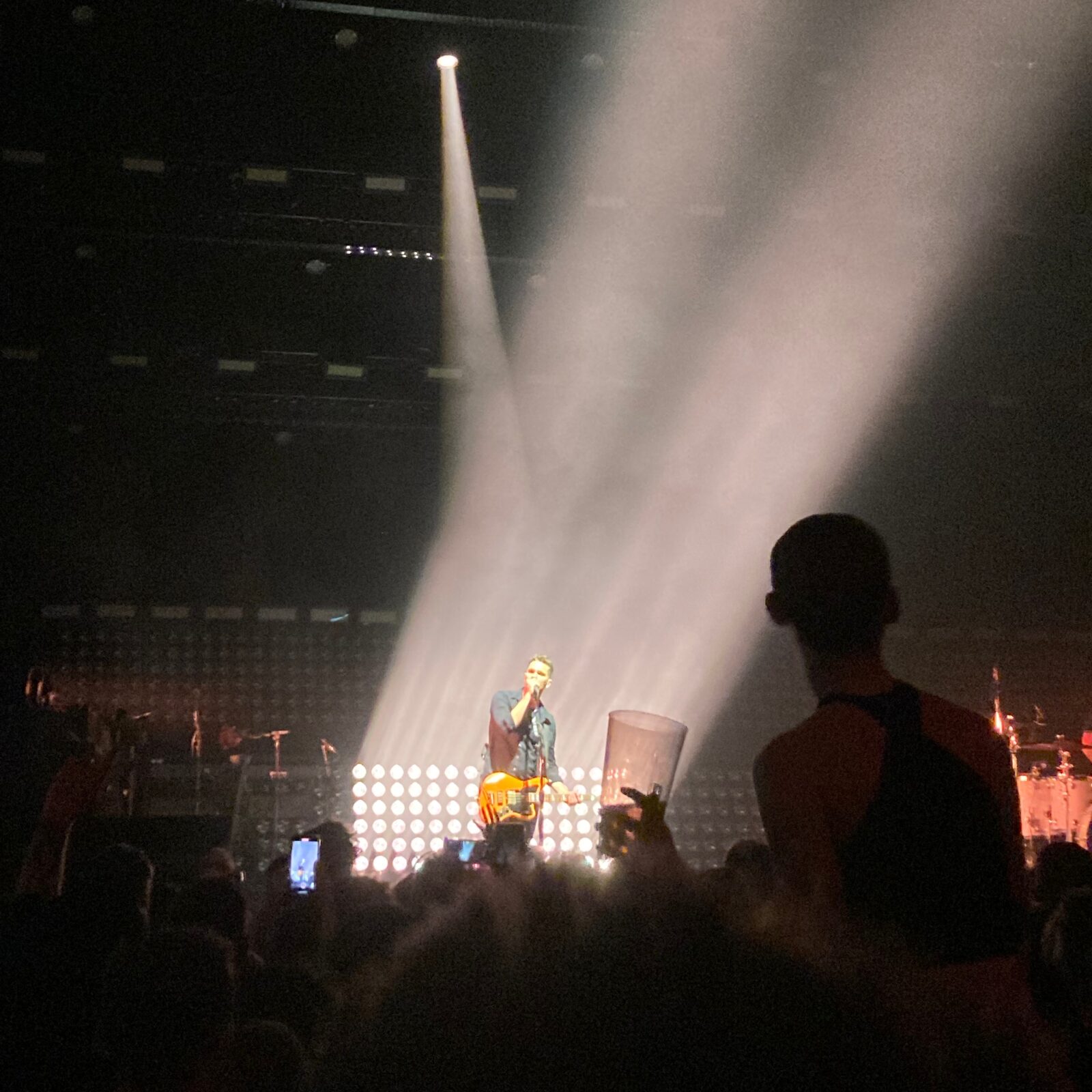 For all the latest news, events and goings on in Greater Manchester, subscribe to The Manc newsletter HERE.
Featured Images — The Manc Group