Audio
The Warehouse Project Rotterdam: all you need to know
WHP's first-ever international event is nearly here and we actually can't explain how excited we are.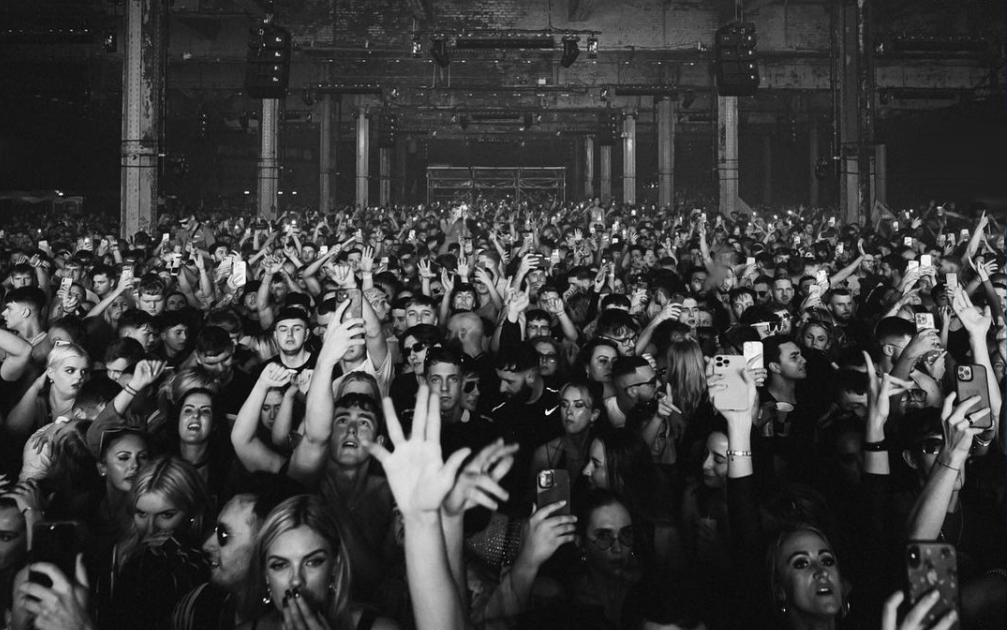 It's now just a week until The Warehouse Project Rotterdam and knowing how good a weekend is at Depot Mayfield, we can't wait to see what a full bank holiday is like on tour in the Netherlands.
The Warehouse Project was recently voted the best club night in the world (yes, the world), so you know for a fact that their first foray into hosting abroad is going to be just as impressive.
Now, if you're anything like us then you need to plan ahead of any festival, let alone one overseas, so we thought we'd put together a little gig guide for anyone attending or even those of you who are still on the fence.
That being said, here's all you need to know.
When is it and where?
Let's start with the easy stuff: The Warehouse Project Rotterdam kicks off on Friday, 28 April and runs until Sunday, meaning you still have the bank holiday Monday to recover and make your way back home.
Situated over at RDM Rotterdam, an old shipbuilding facility located on the docks of the city's canal system, this warehouse of choice can cram in around 5,000 people, so it's going to be quite the atmosphere in there.
The party kicks off at 8pm on the Friday with curfew at 4am and it's the same closing time on Saturday only you can get there from 6pm; Sunday is even earlier start at 2pm with a midnight curfew, but you'll probably be thankful for it in the morning.
Are there still tickets left?
Yes, lucky for you there are still tickets for WHP Rotterdam and depending on your plans for the weekend you can either grab a single general admission day ticket for £60 for Friday/Saturday and just £45 for Sunday, or secure yourself a full weekend pass for £150 that will cover you for all three days.
Better still, as well as the full WHP Rotterdam weekender pass, if you're interested in any of the boat and after parties, they'll only set you back £20 plus booking fee.
Lastly, if you really fancy treating yourself for the weekend, there is the option to upgrade to VIP after booking for £49 per person, which includes Fastlane entry, VIP Toilets and a private bar. Boujee.
WHP Rotterdam Lineup
As for who you'll be seeing, in case you haven't peeped it already, the lineup for WHP Rotterdam is absolutely insane — well up there with any night you could hope for back in 0161 — with big names across all three nights.
With the likes of Bicep, Peggy Gou, Overmono, Seth Troxler, DJ EZ and many more on the bill, it's easy to see why WHP Rotterdam is set to be one of the biggest nights of the year.
As if this wasn't enough, you've also got boat parties and after-parties once the sets are said and done, and you can also download the official WHP app for a full list of set times to make sure you manage your clashes and don't miss a second. Here's who you'll be seeing:
Accommodation
When it comes to where you can stay for the Rotterdam weekender, there are still a handful of rooms left at the main WHP accommodation hub, King Kong Hostel, which will also be featuring exclusive pre-parties in their in-house bar. Here's what it has to offer:
King Kong Hotel & Hostel
Award-winning hostel and hotel in Witte de Withstraat (cool district)
Movie lounge, live entertainment and bar
Mixture of dorms and stylish private rooms from just £50 per person
You can add any available rooms that are left to the rest of your booking and even if choose to simply book an Airbnb as well, RDM Rotterdam isn't far from the city centre anyway, so getting back and forth won't involve the usual stress that often follows going to a festival.
Travel
Speaking of travel, there will be shuttle services running from a few key locations in Rotterdam to RDM, including the after-parties after the event.
There are also water taxis which can help ferry you around to and from the venue, not to mention around the city, with more than 50 mooring points available.
As for how you get to Rotterdam itself, well that's up to you; you can get a Eurostar train from London, a ferry from either Hull, Newcastle or Harwich, or even get WHP coach pick-up from around £90.
You can find out plenty more about travel on the 'routes' section of the website and if you want all the logistics sorted for you, you can always just book a full accommodation and travel package.
Read more:
If that lineup alone doesn't convince you, Rotterdam is a gorgeous destination and has plenty to offer throughout the day and The Warehouse Project has also put together a helpful city guide so never have to wonder what to get up to in the hours before the party starts.
WHP RDM is the legendary music event's first-ever international date and it's set to be a night you'll never forget — or three, to be precise.
You can grab your tickets HERE and we'll hopefully see you there!
For all the latest news, events and goings on in Greater Manchester, subscribe to The Manc newsletter HERE.
Featured Image — The Warehouse Project