Business
Leading by example and speaking with your chest | Sharon Amesu – Manc of the Month October 2022
Inspiring women and people of colour throughout the UK.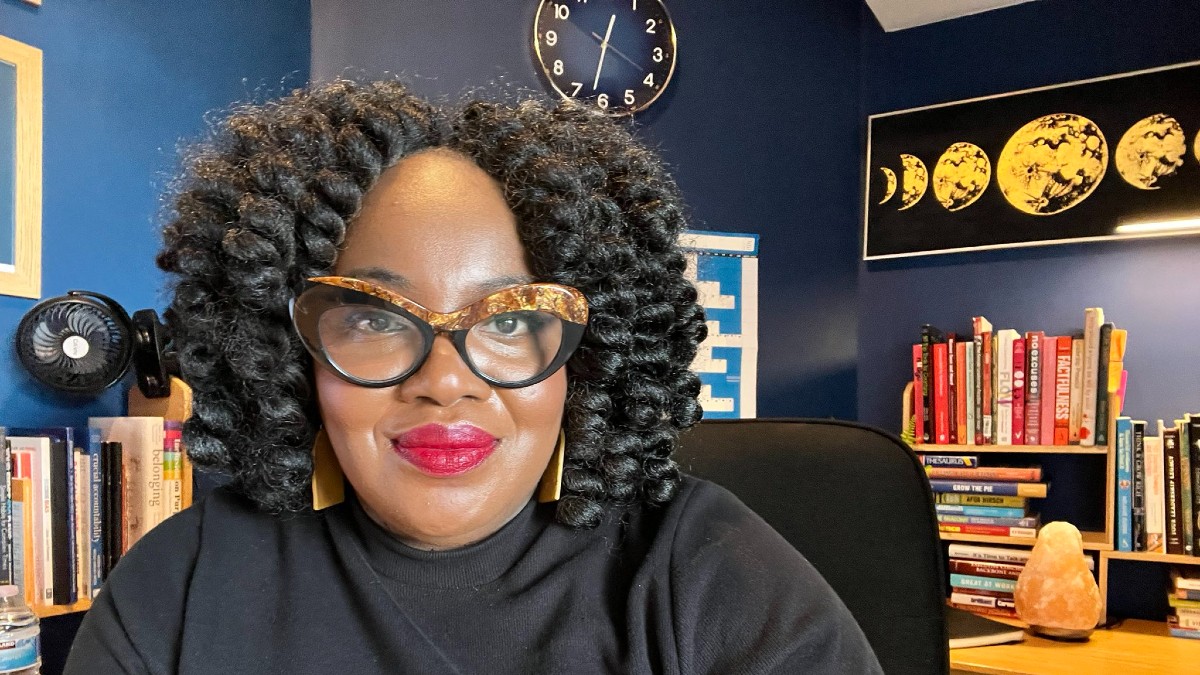 Another month is drawing to a close and we're already getting to that point where we start looking back over the year at the big moments and what people have contributed to society in 2022.
In a year when many areas of the nation are still feeling the lasting impact of the pandemic and millions still face personal and professional obstacles as the nation and the economy try to recover, recognising figures that continue to motivate and inspire others seems more important than ever.
Moreover, given that October is Black History Month, we couldn't think of a more influential and deserving figure to select for our Manc of the Month than the legend that is Sharon Amesu.
From the courtroom to coaching
Despite being Northwich-based, Sharon Amesu's influence on Black-run businesses and professional women, not to mention diversity, inclusivity and leadership culture throughout the North West means she has done more than enough to earn the Manc of the Month accolade.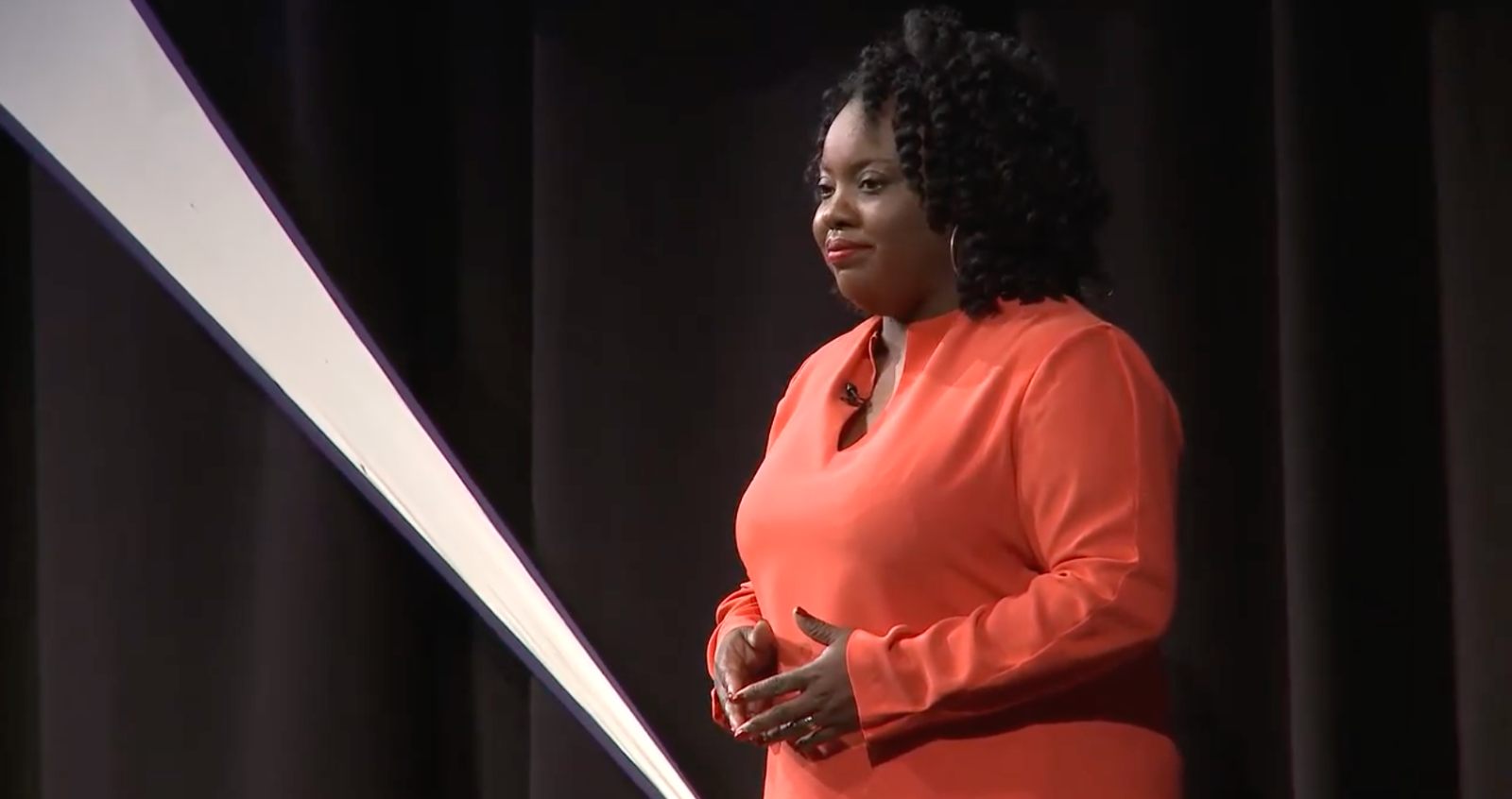 The leadership coach and entrepreneur began her career in law, enjoying a successful 16-year stint as a criminal barrister during which her practice helped countless families and women, specifically, with a strong focus on domestic violence cases in particular.
However, as she told Merrick Solicitors back in 2019, she felt that she had spent more than enough time in the legal world and having picked up a wealth of transferrable skills, she decided to step away from the Bar and pursue professional development not only for herself but for others too.
Since her days bolstering benches across the North West, Amesu has gone on to play an integral part in a number of significant organisations such as her SA leadership development and consultancy business and the Society of Leadership Fellows, based out of St George's House in Windsor Castle.
A founding member of both institutions, the idea of their work is to bring prominent industry figures together and share wisdom through building a wider leadership network, as well as going out to businesses around the UK to show how they can put that knowledge into practice.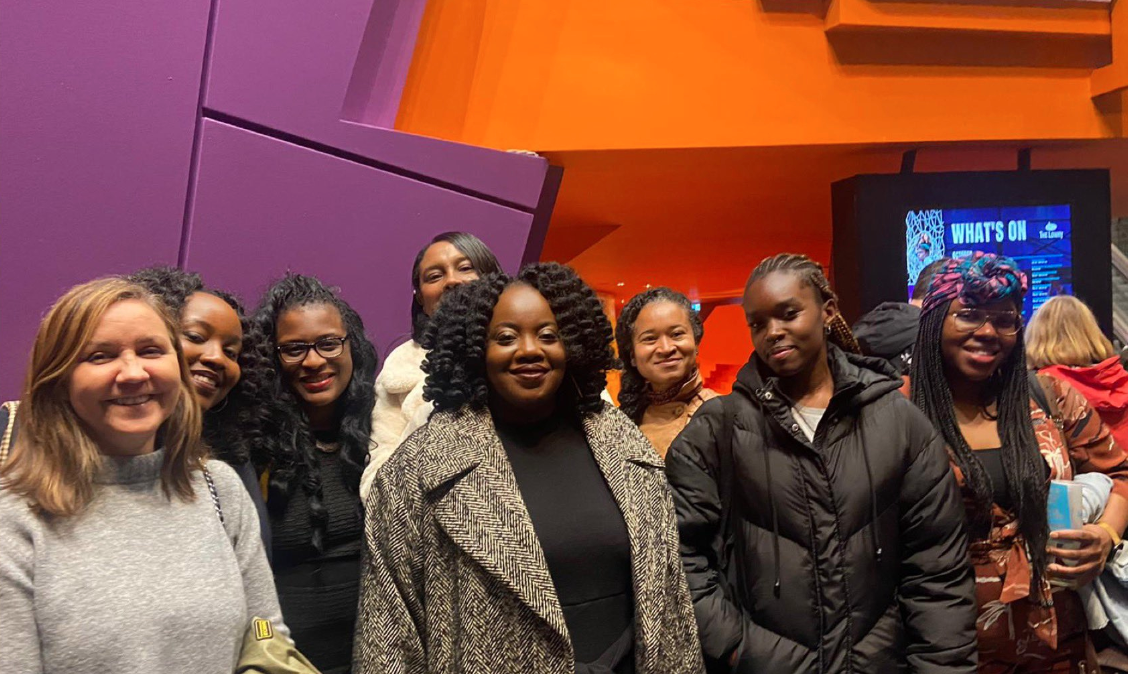 Professional speaking and leadership consultancy
Even before she was a part of initiatives like these, Sharon quickly began establishing herself as a powerful and inspiring speaker, visiting all manner of companies to educate them on the importance of women and inclusivity in leadership.
She joined the Professional Speaking Association not long after she left the world of law and built up a strong following both personally and throughout the world of Greater Manchester businesses, helping people have the difficult conversations no one else will and resolving issues surrounding work culture.
She soon began speaking all over the country and even went on to give her own TEDx Talk back in June 2021, discussing the subject of legacy and how the decisions we make in the present can massively affect the generations to come back in June 2021.
Already a multi-award-winning executive coach and motivational speaker – not to mention a "leadership and inclusion strategist" as described on her website – it won't surprise you to know that Amesu was also made an Honorary Industry Fellow of the University of Salford Business School.
Backing Black businesses, women and diversity in Greater Manchester
On the subject of legacy, perhaps her biggest achievement comes in the form of She Leads for Legacy, a social enterprise set up with her daughter Afiya back in January 2021, which aims to reduce the barriers Black women face in the working world and accelerate their career progression.
For instance, just this weekend, Amesu stood alongside women's charity Pregnant Then Screwed on a march to demand better policies for working mothers such as childcare and more flexible maternity leave.
The hope is that those guided by the initiative will reach senior leadership and Board level positions within the workplace and, in turn, help better represent, inspire and serve their local communities. Her role as a Community Champion for the Sickle Cell Care Manchester charity is one of many examples.
Moreover, having seen the lack of diversity when it comes to decision-making firsthand, Sharon and her daughter know all too well the challenges women and people of colour face in private and corporate business settings, especially.
Regardless of her own hurdles, she has always led by example, becoming the first female chair of the Institue of Directors' Manchester branch in 2018 and continuing to do incredible work across the region as a member of the North West Business Leadership Team as well.
In fact, her contributions have been noted and felt by so many that in 2021 she was named among five key Black figures improving lives in Greater Manchester by Google Arts and the Greater Manchester Chamber of Commerce.
But, crucially, her achievements are always shared.
Keeping it in the family
As she explained on The Mindset Mentor Meets… podcast, she herself felt a lot of guilt and imposter syndrome as a working mother of three juggling multiple roles, but the success of this mother-daughter team has proved so much of personal progression is about self-belief.
The pair recently held the Empowered to Lead Conference at Bruntwood's Bloc in Manchester city centre and set for a number of events before the end of 2022, including a Black Women in STEM (science, technology, engineering, and mathematics). It's all over Zoom so there's no excuse for you to miss it.
As well as Afiya, her husband Sefa is also an accomplished development consultant; her eldest son Sefa Jr. is a promising Accounting and Finance student at Manchester Metropolitan University, and her youngest Edem is a champion ballroom dancer and model. They're a powerhouse this lot.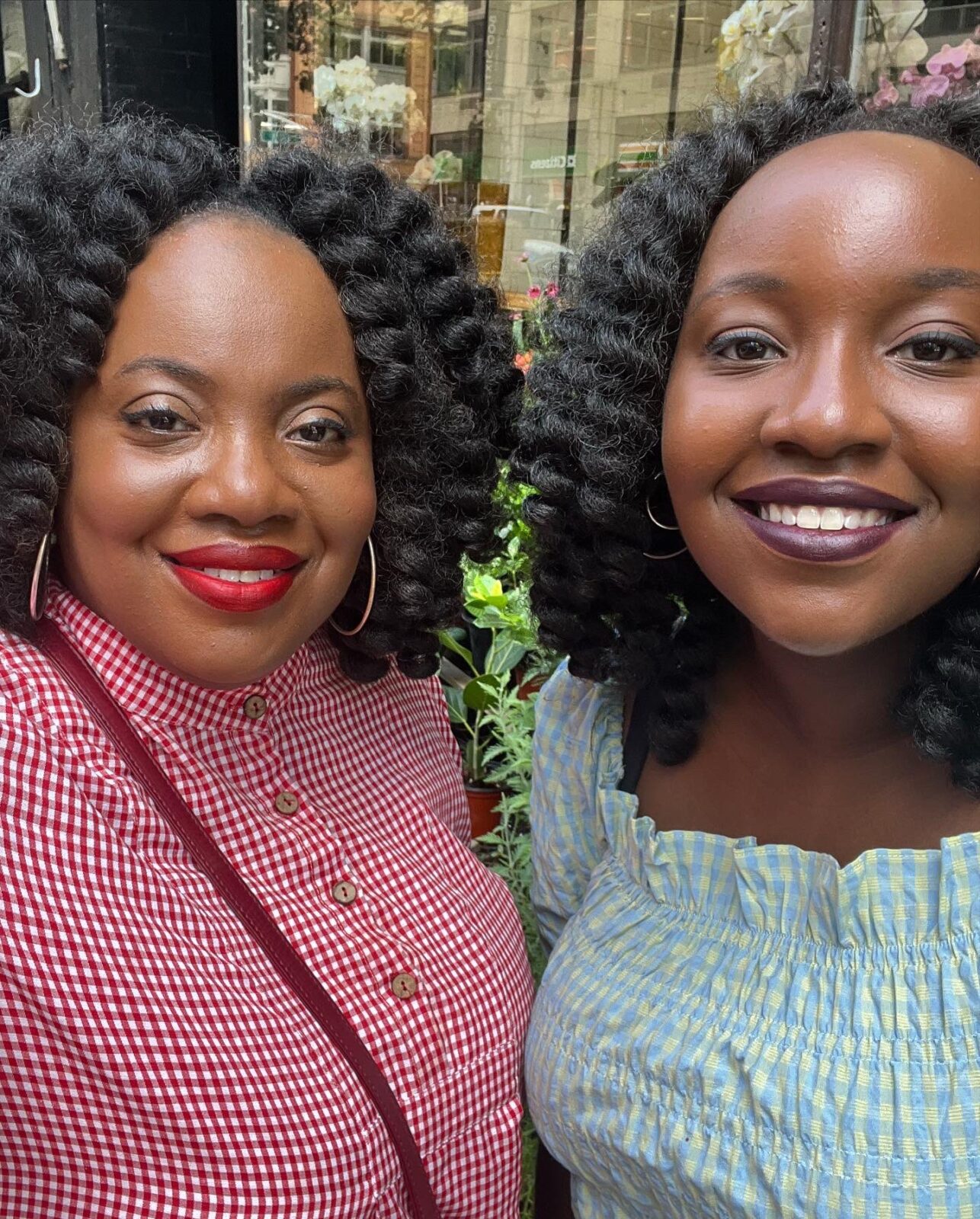 Read more:
Sharon Amesu is a credit to black Mancunians and working women all over the UK. Furthermore, given how much local communities and North West businesses have already benefitted from her speaking, coaching and consultancy — and will continue to do so — this Manc of the Month is long overdue.
We couldn't think of a better way to celebrate Black History Month than by bigging up one of the most important figures in Greater Manchester and the modern Black British community.
For all the latest news, events and goings on in Greater Manchester, subscribe to The Manc newsletter HERE.
Featured Image — Sharon Amesu (via Twitter)