Christmas
The most beautiful Christmas windows and decorations around Manchester city centre – and how to pub crawl your way round them all
Town is so festive and we're absolutely lapping it up.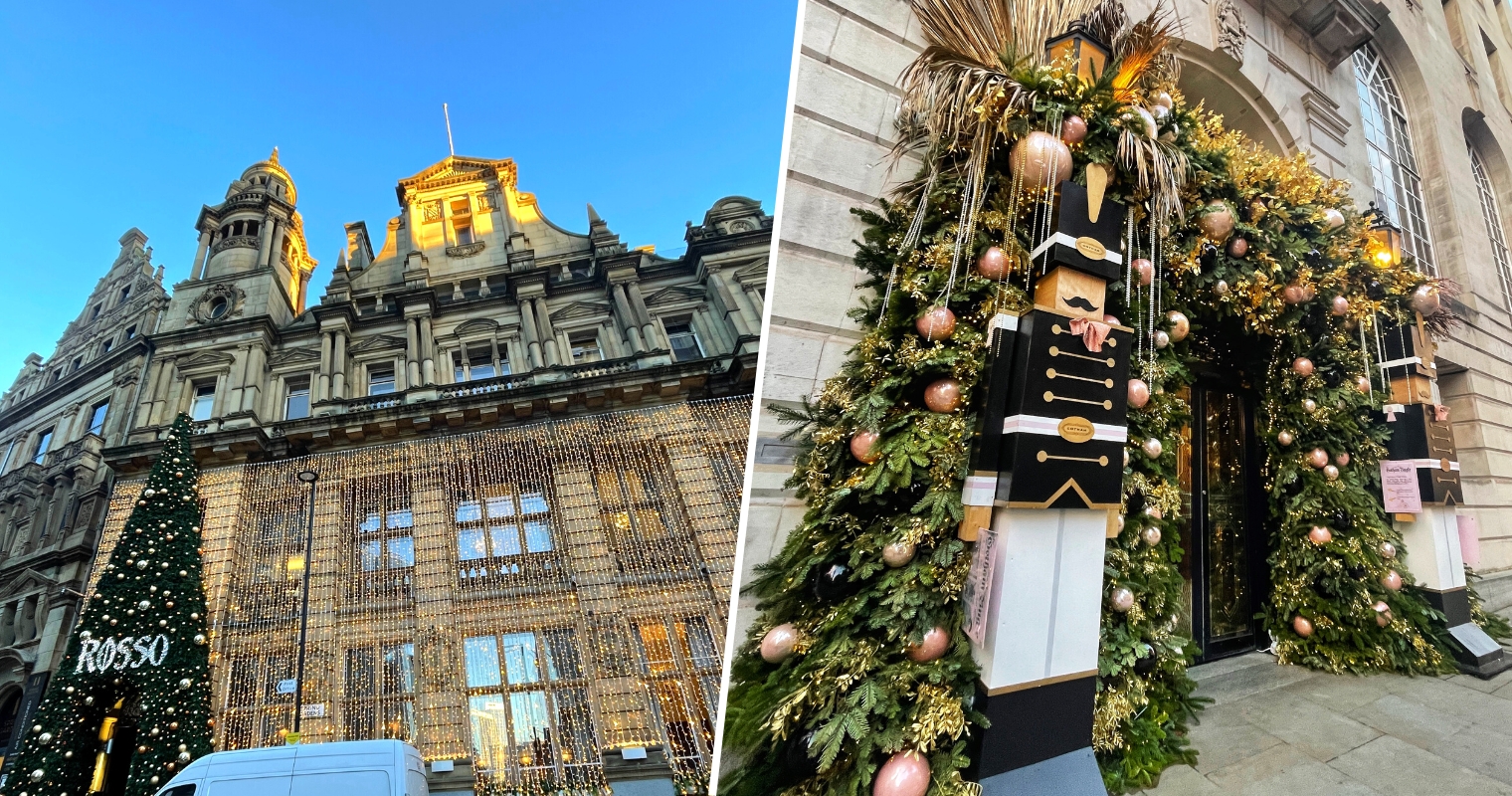 There's no escaping the Christmas spirit around Manchester these days, with baubles and twinkly lights and tinsel practically bursting out of buildings all over town.
With Christmas right around the corner, local restaurants, shops, bars and hotels have wheeled out their decorations, and they're taking it very seriously indeed.
Artistic installations are now wrapped around doorways and spilling off windowsills all over the city centre.
From Rosso's legendary decorations to fairytale characters, there are loads of stunning displays to admire in Manchester this year.
You can watch our video tour here or keep reading for all you need to know.
And if you're feeling festive, you can turn the whole thing into a pub crawl. Because why not.
Selfridges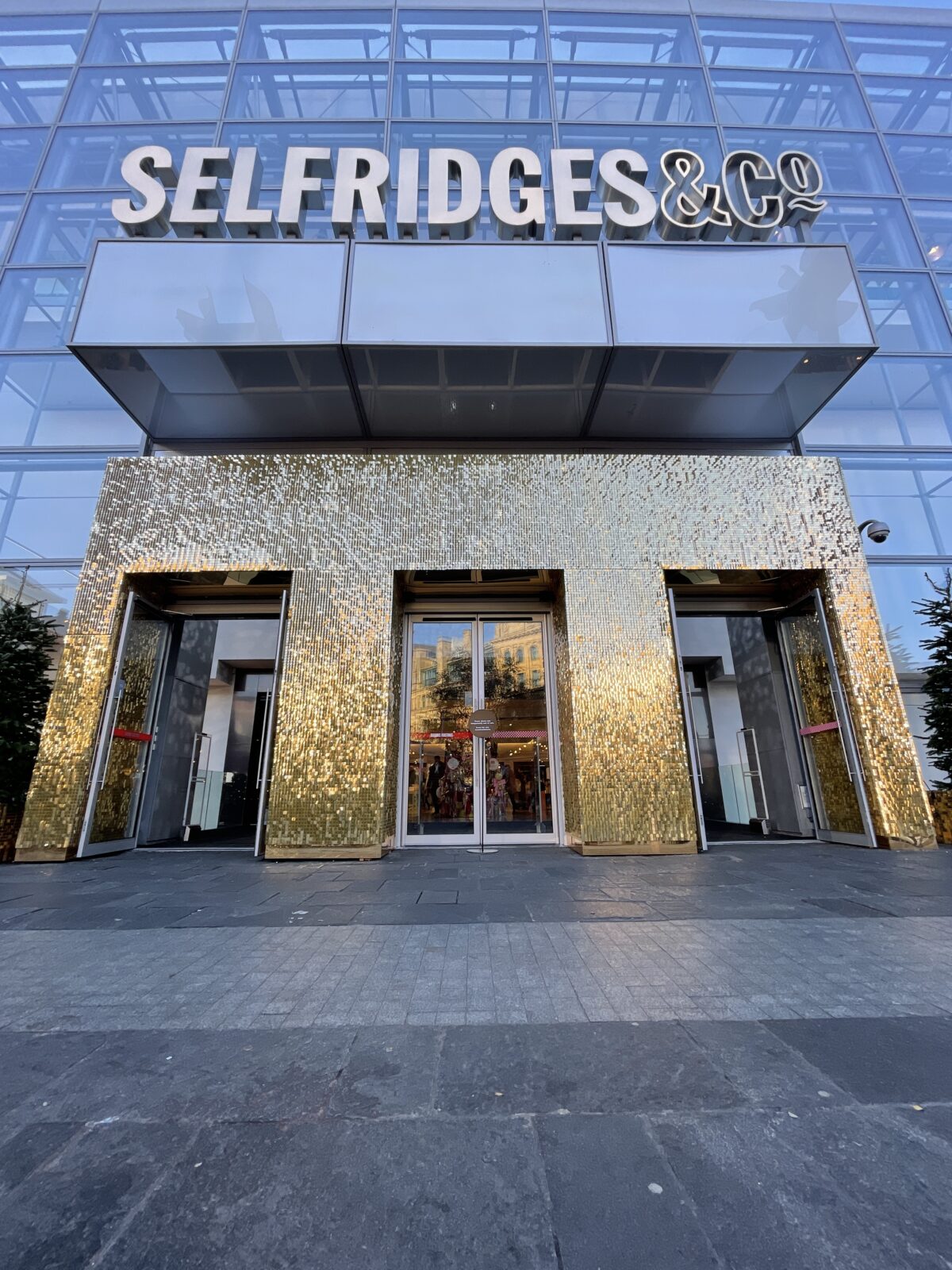 You really need to see the Selfridges decorations in the flesh to get the full impact of the effort that's gone in here.
Channeling a seriously disco Christmas, they've erected a huge gold mirrored wall around the entrance that shifts and shimmers in the wind, as well as a tree made out of felt brussels sprouts.
Grab a drink at…
Sinclair's Oyster bar, the legendary local boozer still serving some of the cheapest pints in Manchester.
Royal Exchange Arcade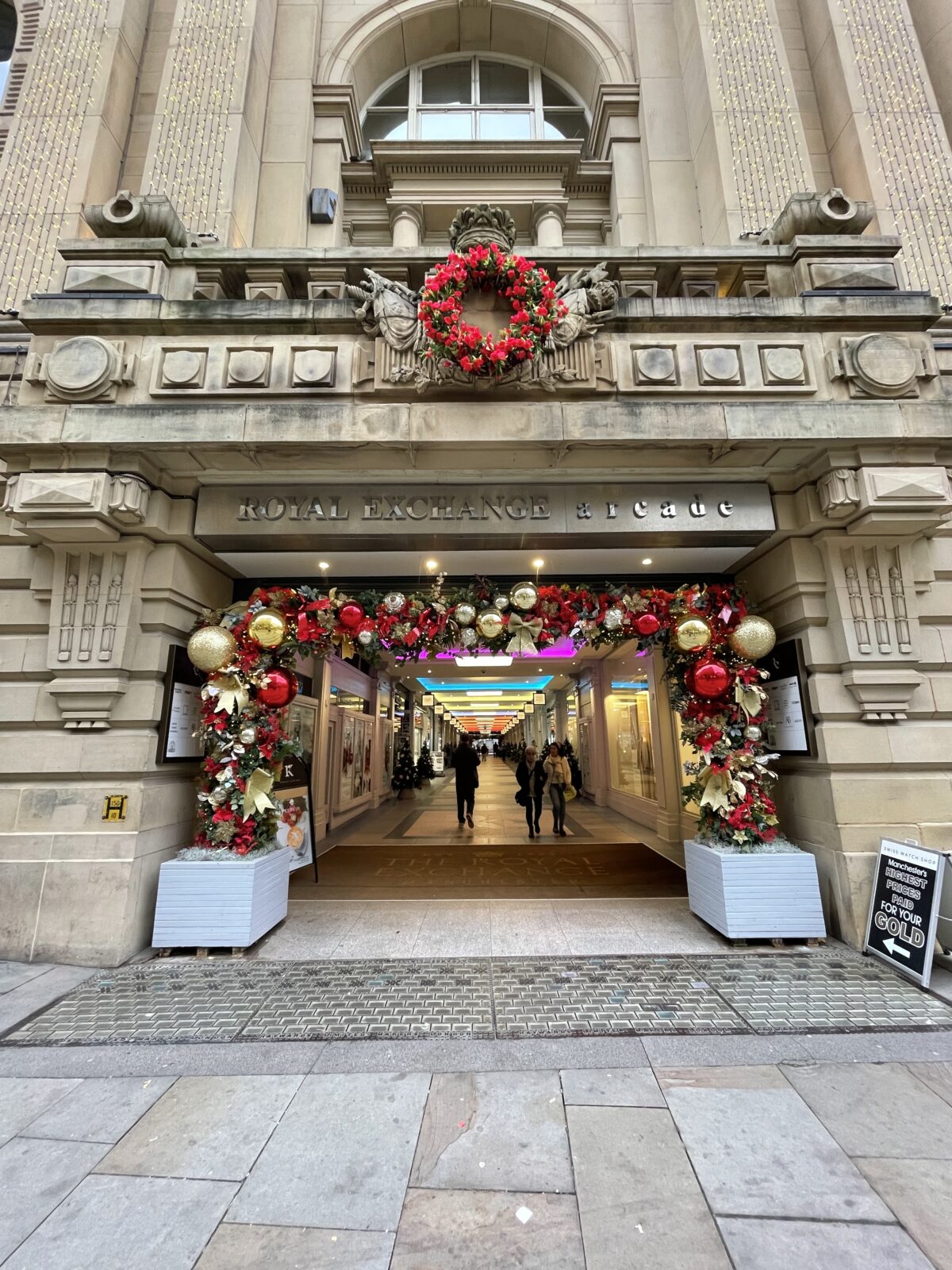 It's not just a pretty display at the Royal Exchange this year – it's also got a big social community impact.
Local school children and communities were invited to make decorations for the trees that line the arcade, to raise awareness and funds for Manchester's homeless as part of the Baubles 4 Beds campaign.
Grab a drink at…
Corbieres, an underground wine bar with a great jukebox that's been a staple of Manchester's bar scene for as long as we can remember.
Stock Exchange Hotel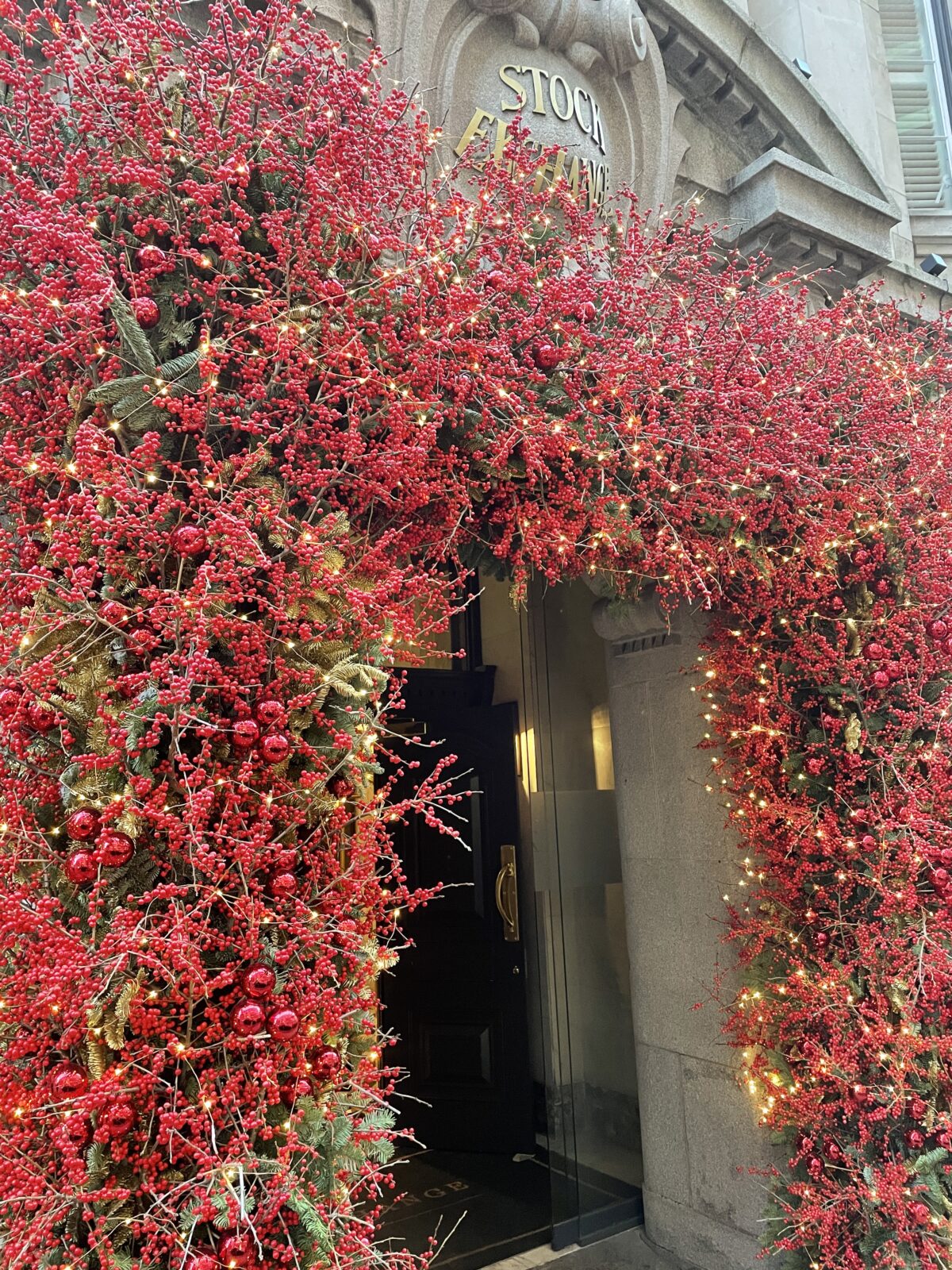 Gary Neville's luxury hotel in the centre of Manchester, regularly voted as one of the best in the world, has a suitably lavish Christmas vibe going on.
Thousands of tiny red berries, plus pine branches sprayed gold and shimmering red baubles, have been installed around its historic entrance.
Grab a drink at…
Sterling, the bar based in a bank vault beneath the hotel. It's operated by the renowned bartender brothers Joe and Daniel Schofield, who are also set to take over the restaurant space next year.
Hotel Gotham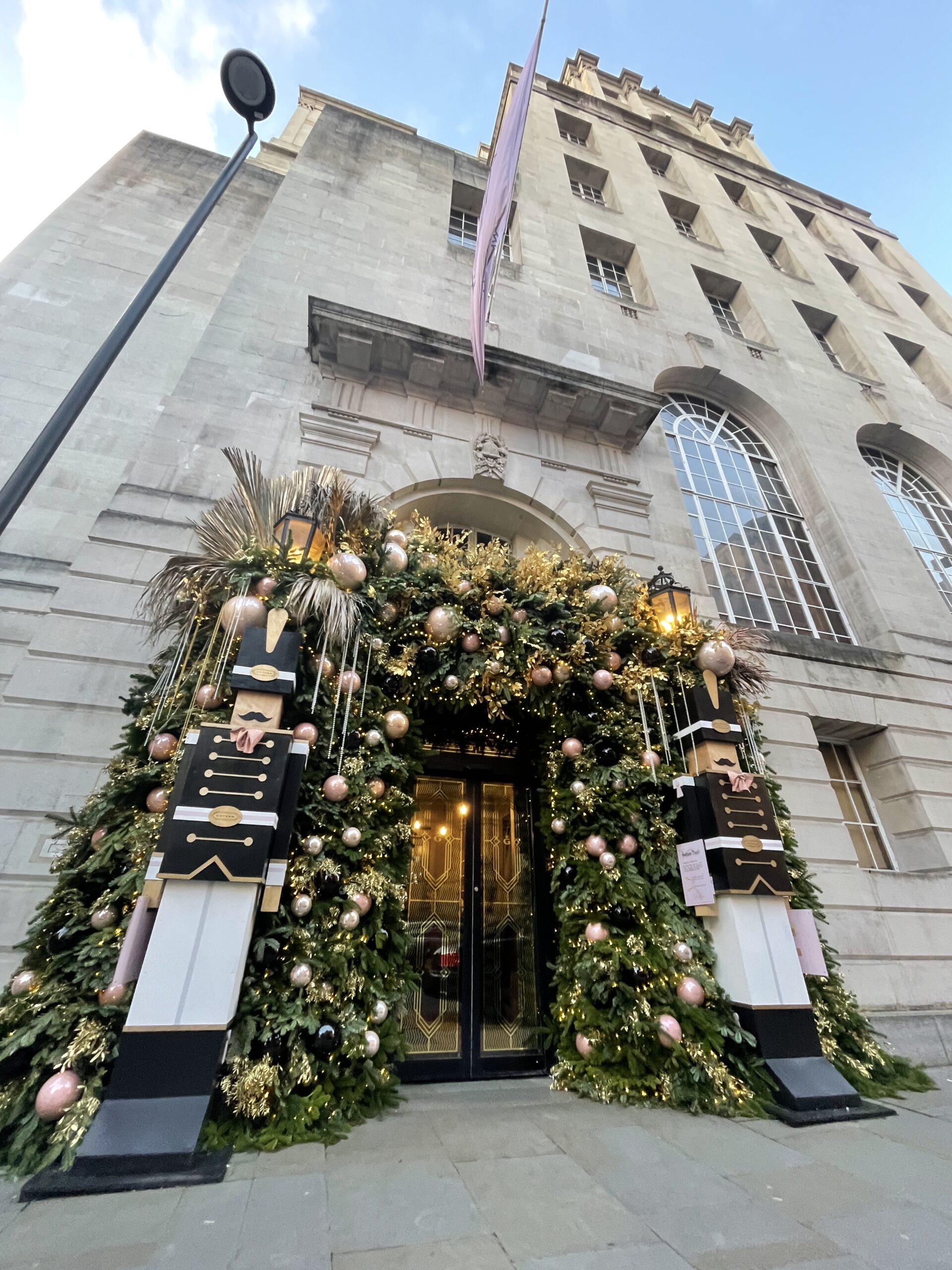 Five-star Hotel Gotham has easily one of the most creative displays we've seen this year, with huge toy soldiers standing watch on either side of the door.
They're surrounded by pink and gold baubles and tonnes of foliage too.
Grab a drink at…
Blinker, the cocktail bar that's made it into the UK's 50 Best just six months after opening. You'll find an entire menu of old fashioneds and another of martinis.
Rosso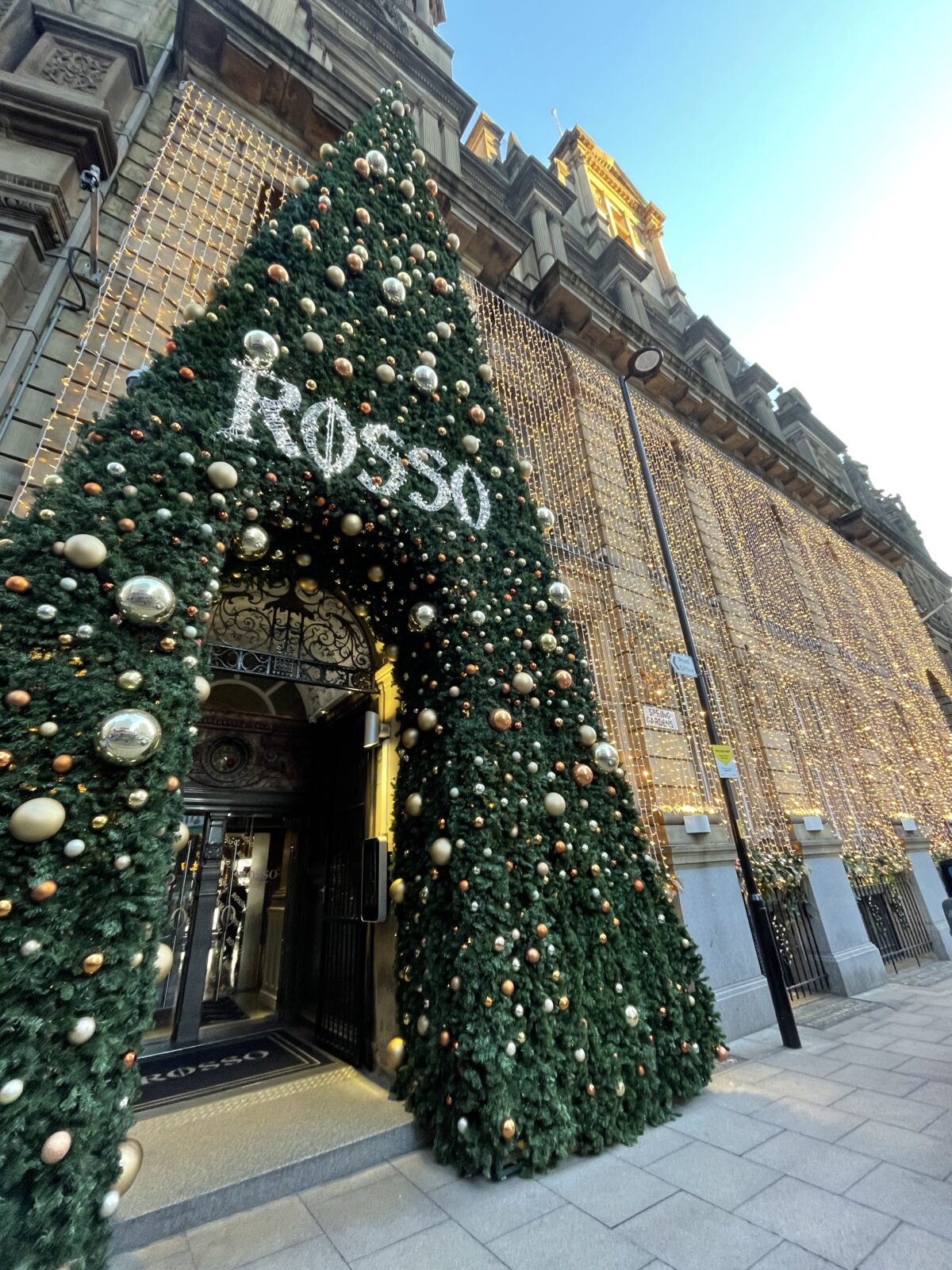 Rosso's prominent position at the very top of King Street means that there's a lot of pressure on it to look fabulous and festive.
They've nailed it once again this year, covering the entire building in fairy lights and crafting a gigantic tree-shaped installation into the wall. Amazing.
Grab a drink at…
Mr Thomas's Chop House, the historic and very cosy pub on Cross Street which will lead you neatly on to our next stop.
Piccolino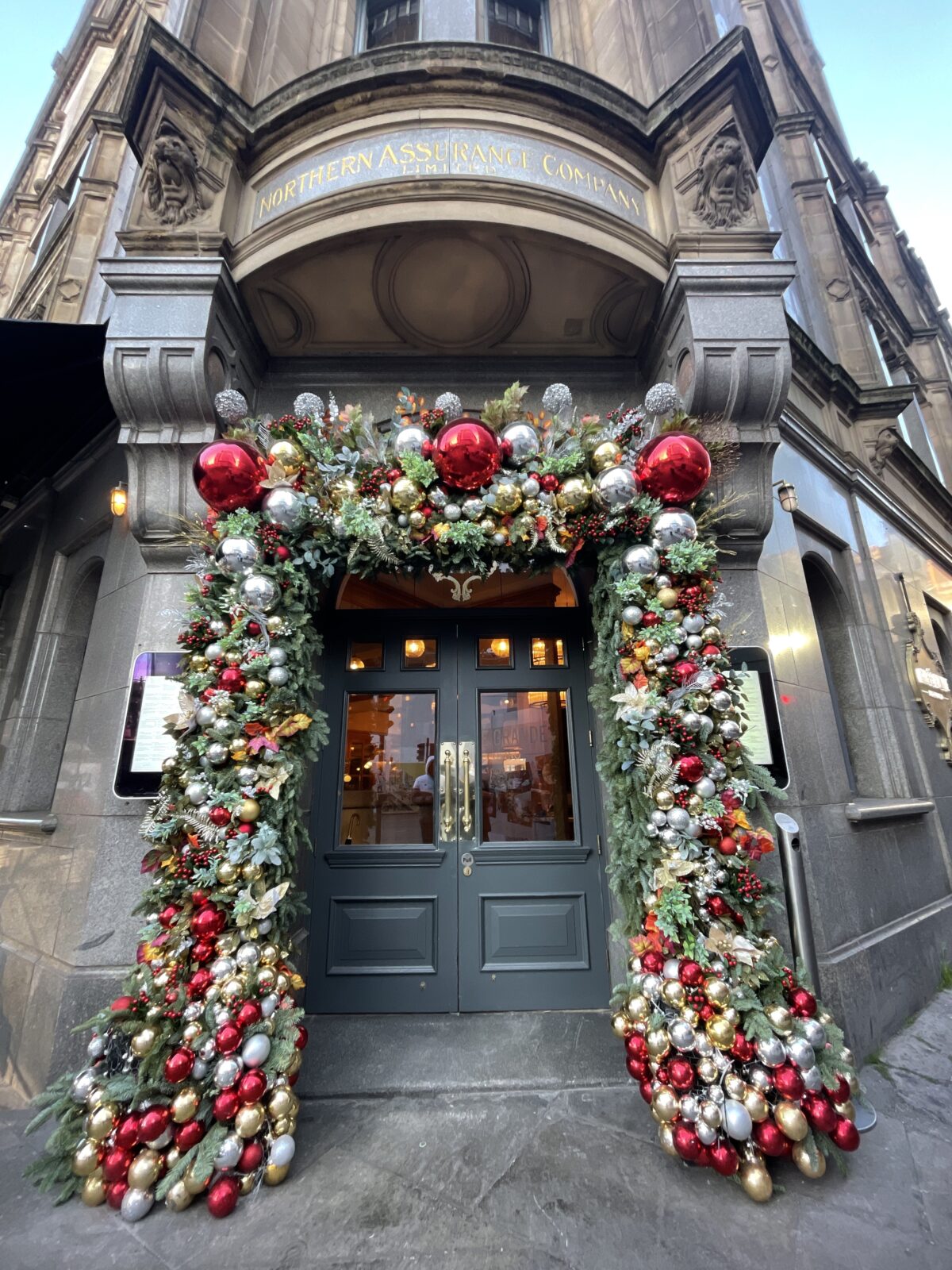 Sometimes a classic colour scheme and a bucket load of baubles can create a serious impact – as per Piccolino's 2022 efforts.
The baubles are interspersed with sprigs of holly, gold leaves, mistletoe and general glittering decorations.
Grab a drink at…
Salt Dog Slims, the underground dive bar that has a big Christmas secret in store for you…
Albert's Schloss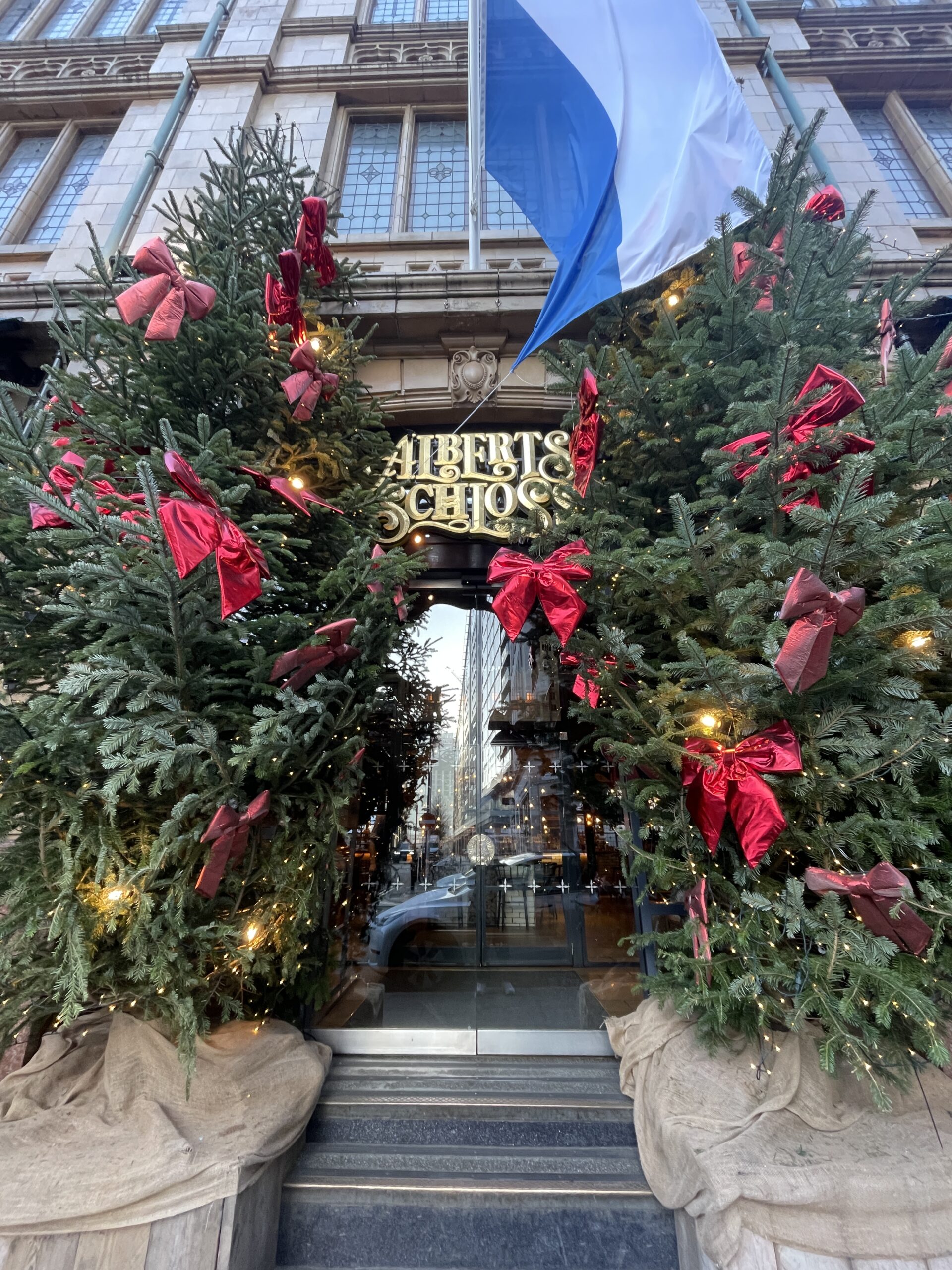 One of Manchester's most popular bars has a frequently-changing display around its entrance on Peter Street.
For Christmas, they've opted for a pair of ENORMOUS pine trees, adorned with red ribbons and twinkling lights.
Grab a drink at…
Erm, Albert's Schloss… Well you're already at one of the best bars in Manchester, so what's the point in looking anywhere else?
Get ready for round-the-clock entertainment and a seriously lively atmosphere in this bohemian bier palace.
Richmond Tea Rooms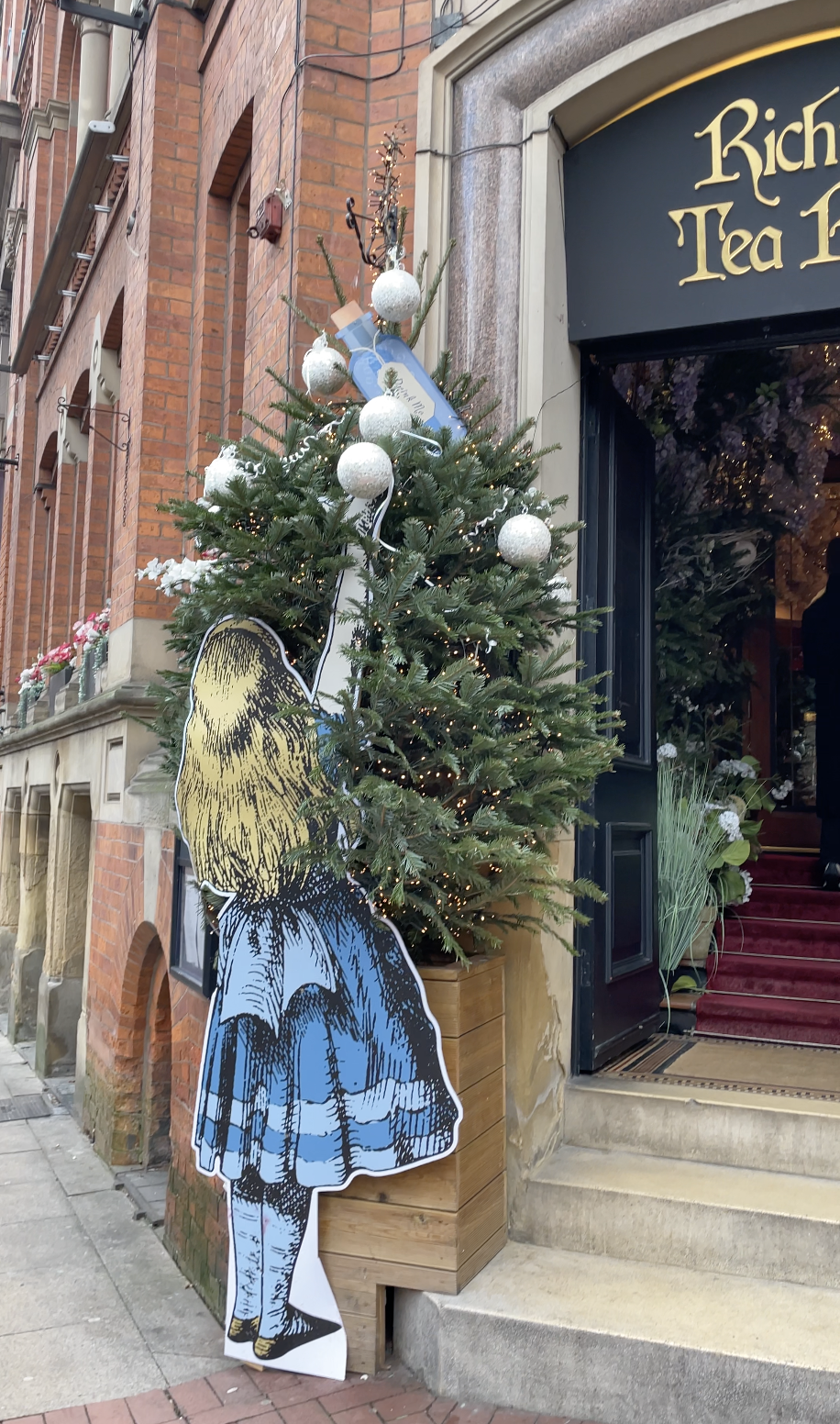 Richmond Tea Rooms has leant right into its charming Alice in Wonderland theme this Christmas, installing a life-size Alice cut-out reaching into a Christmas tree.
On the other side, you might spot the familiar features of the Cheshire Cat grinning through the branches too.
Grab a drink at…
You're spoilt for choice here with all of Canal Street at your disposal. Or for a more relaxed vibe, walk over to Nell's New York Pizza bar at Kampus.
San Carlo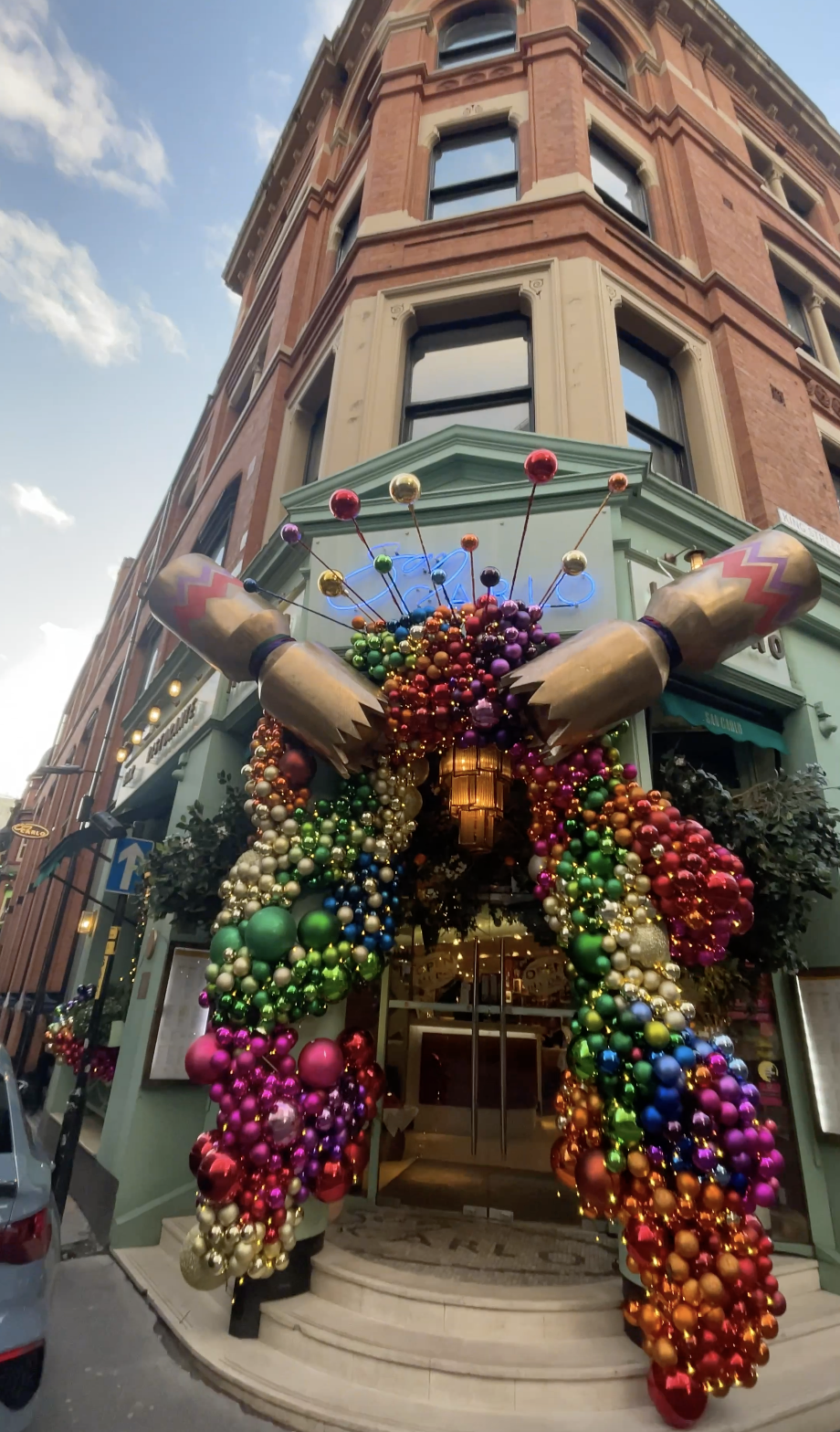 This might be our favourite installation of the year. San Carlo heard baubles and said 'yes please'.
Thousands of rainbow-coloured baubles are bursting out of a giant Christmas cracker above its door and winding around the windows. It's so creative.
Grab a drink at…
Crazy Pedro's is a local favourite for a reason – especially if you catch it during happy hour.
Featured image: The Manc Group