Christmas
Piccadilly Gardens totally transformed (again) for Manchester Christmas Markets 2022
There's a lot going on here.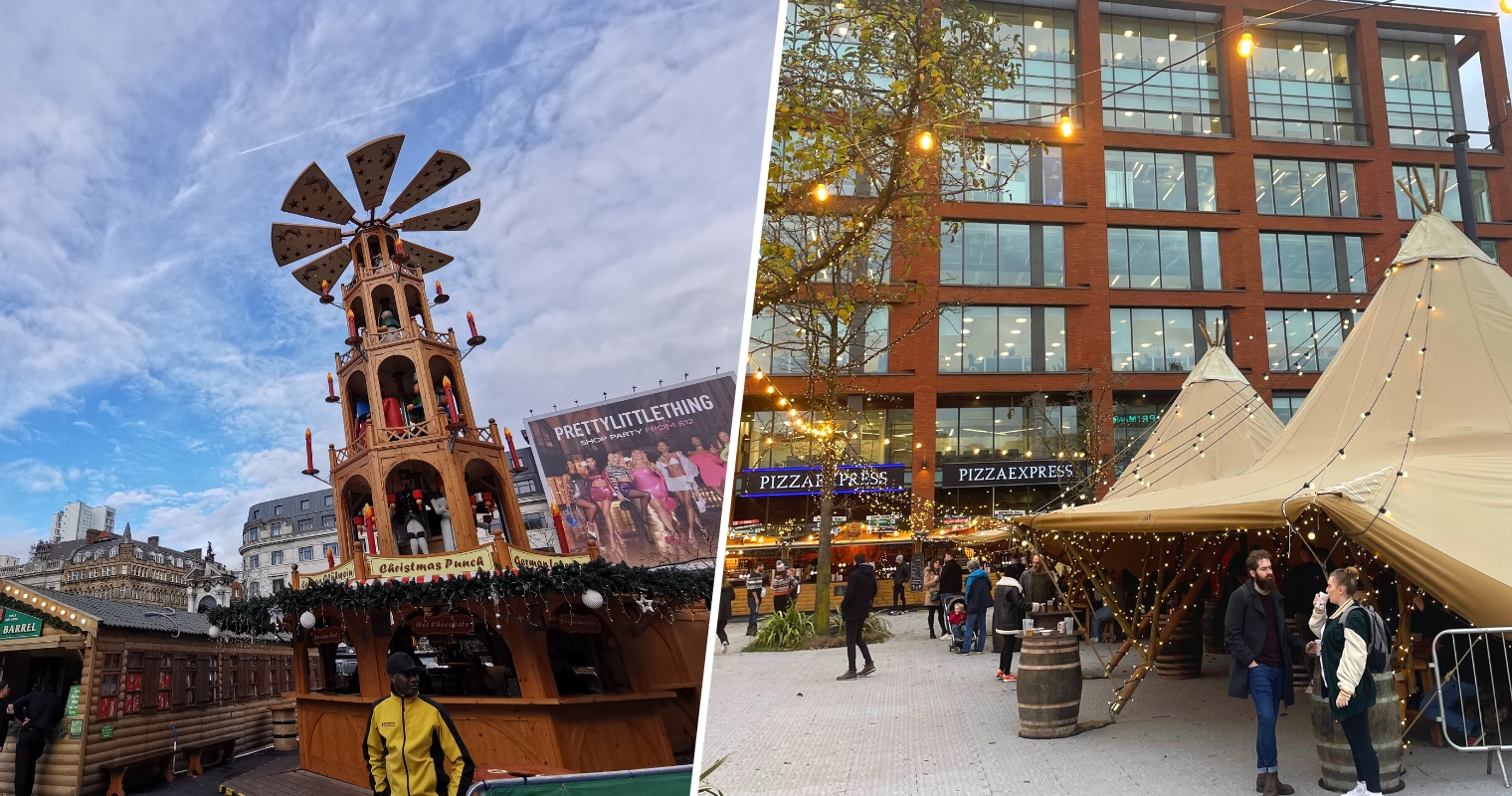 The Manchester Christmas Markets have landed for another year, with wooden huts popping up all over the city centre – including an expansive offering at Piccadilly Gardens.
For the third year, the main hub of the Christmas Markets has had to shift away from its traditional home outside the Town Hall on Albert Square.
Instead, the festivities are centred around Piccadilly Gardens once again, which has undergone a big makeover for the occasion to become the Winter Gardens.
Last year, large wooden platforms were built across the central square, hosting a range of food and drink traders.
The temporary structure was never actually taken down from last year (will we ever see the fountains again?) but has been extended and improved for 2022's Christmas Markets.
Winter Gardens now splits into several zones, so it can simultaneously be a Nordic-style rustic tipi, a traditional German market, a Japanese apres-ski hub and a scrapyard-style street food hub.
For the first time, huge tipis have been erected, giving the much-maligned Piccadilly Gardens an air of Scandi festivities.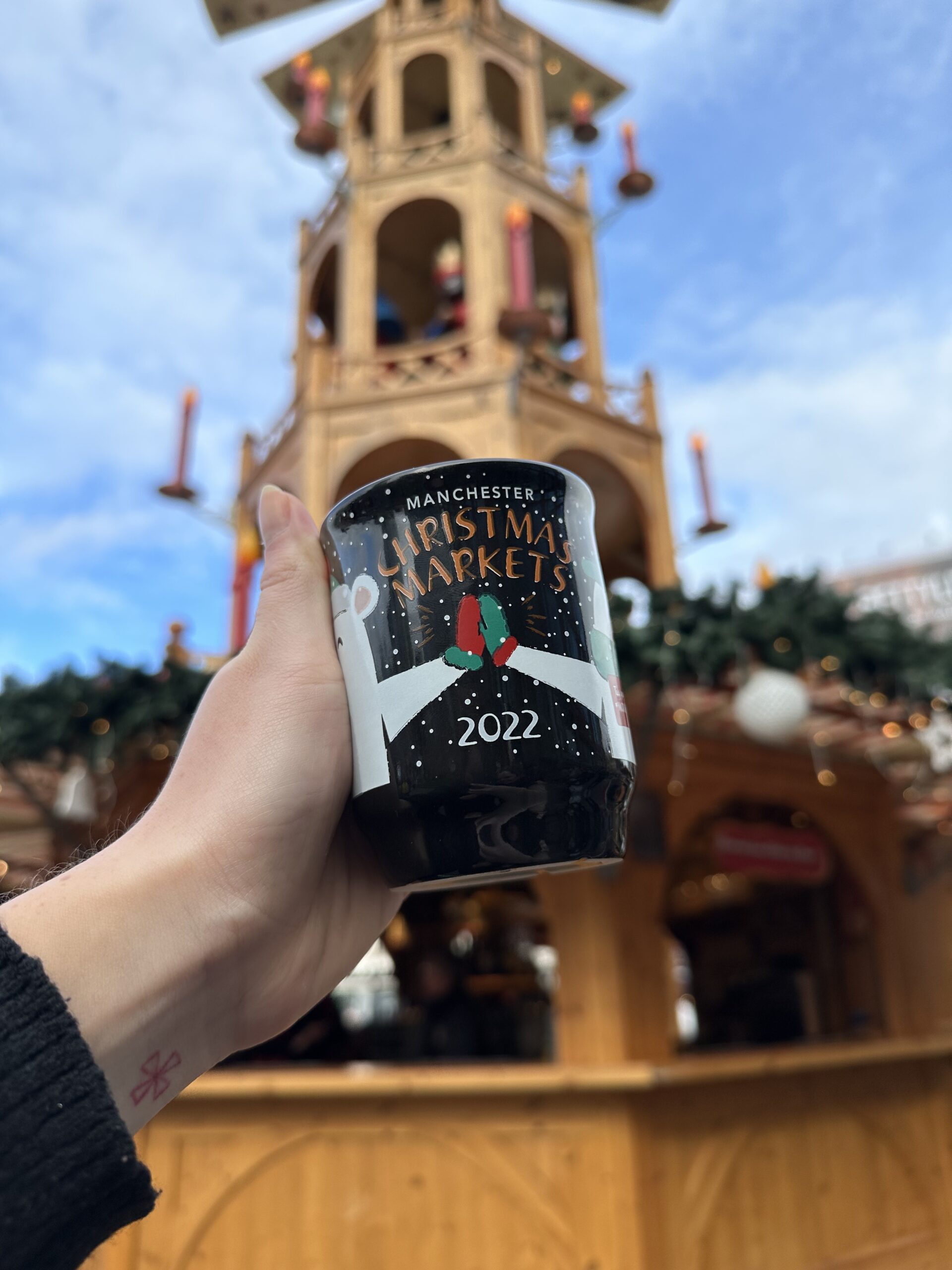 You'll find roaring fires, hot tipples and evening entertainment.
The iconic wooden windmill bar is in place here too, decorated as always with giant wooden dolls.
Then the two wooden platforms have been turned into sheltered food and drink hubs, lined with street food stalls and bars.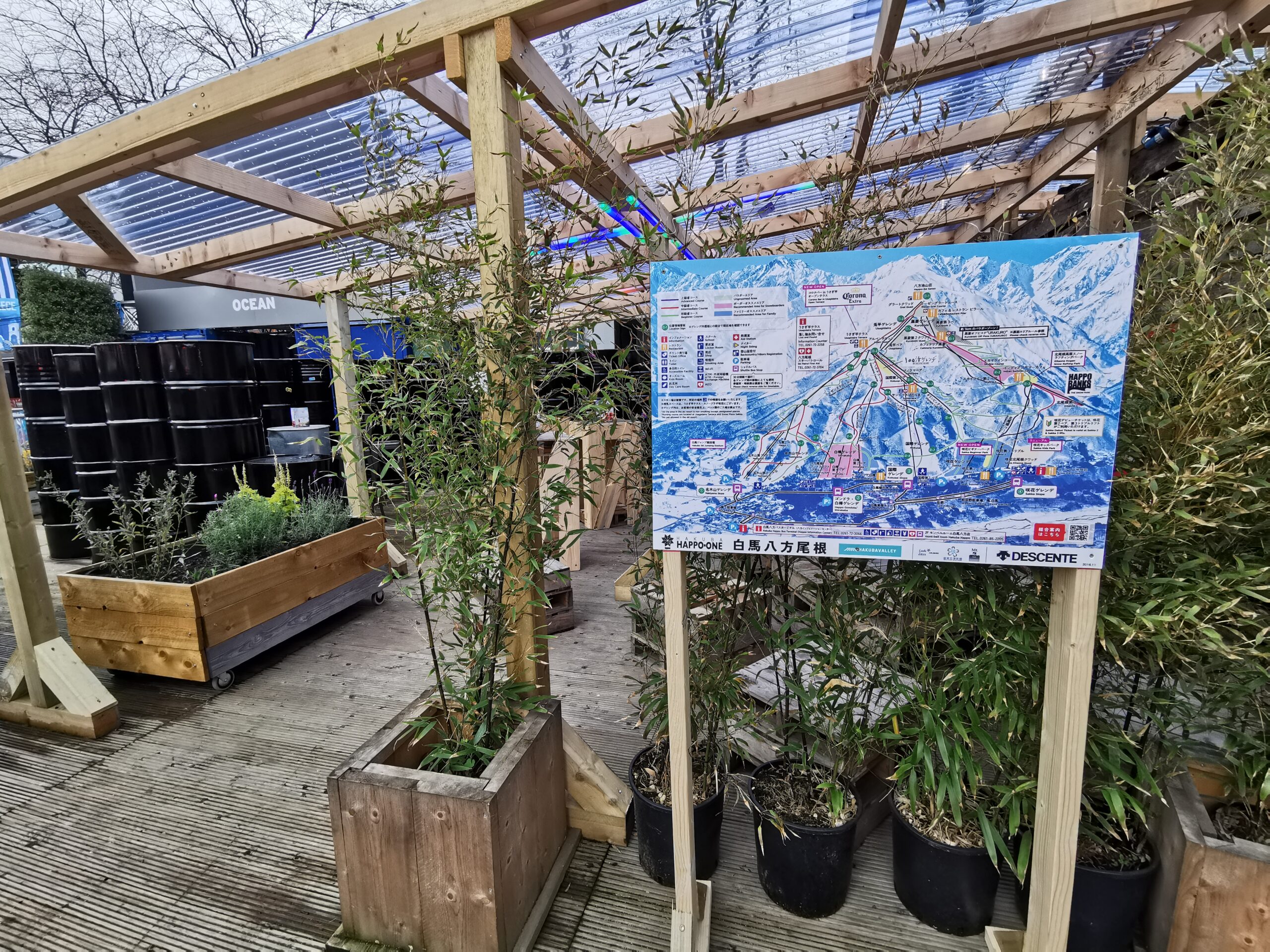 One half is Dock 53, where rusted shipping containers have been stacked up as a huge bar and a live music stage dominates one side.
Cosy seating areas have been built out of wooden pallets, decorated with pine branches and giant baubles.
One corner has been turned into a modern apres-ski inspired area, complete with coloured lights, piste maps, and even actual skis piled up by the door.
Read more
When it comes to the food and drink, Piccadilly Gardens is the main hub this year, and has welcomed in some Christmas Markets firsts.
Local favourites Parmageddon and Oi Dumplings have both taken up pitches for the first time, while hit trader Panc Foods is back for a second year with its plant-based bratwursts and burgers.
There's also a huge Manchester Winter Ale House selling cask ales from local breweries like JW Lees, alongside hot drinks like boozy Vimto (made with gin or rum).
Featured image: The Manc Group