Eats
The tiny dumpling cabin at the end of a beautiful country walk
This one's well worth a trip across the border. Trust us.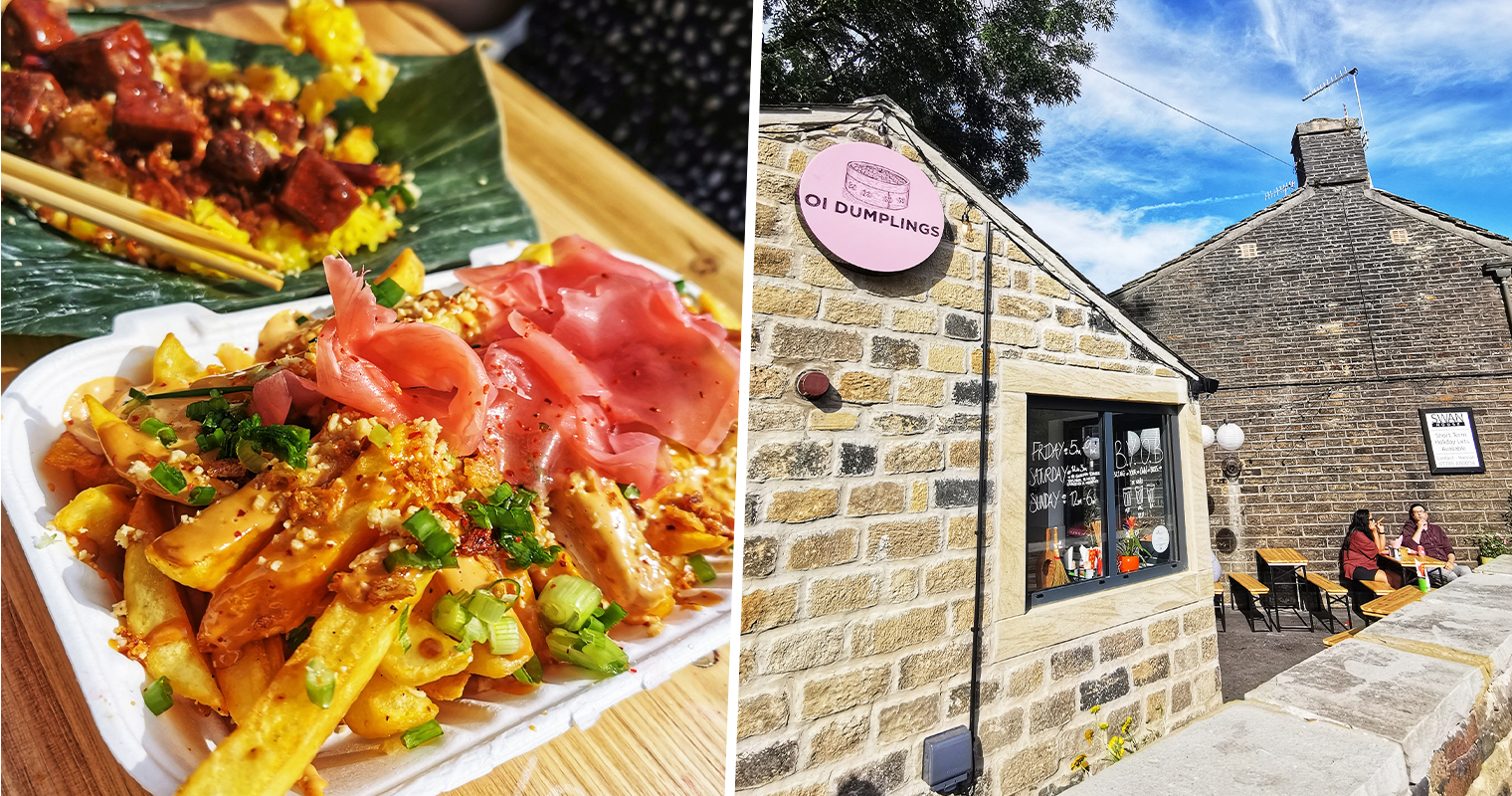 The great British countryside – rolling hills, bleating sheep, lush greenery, and… plump little Vietnamese dumplings.
It's quite a switch-up on the usual post-hike pub lunch, but the picturesque village of Marsden is now home to authentic gem of a restaurant specialising in dimsum.
Since Oi Dumplings opened earlier this summer, it's been doing a roaring trade, with groups of people queuing up for a perch on their wooden benches.
Some are in hiking gear – the restaurant is right at the edge of the beautiful Marsden Moor, after all – others are dressed up for dumplings, and dumplings only.
The dinky restaurant is operated by Mollie Power and Maisie Davies, out of a cabin jammed into a courtyard beside the river.
I've seen bigger kitchens in Toys R Us, but while they might be limited on square footage, they're definitely not short on talent.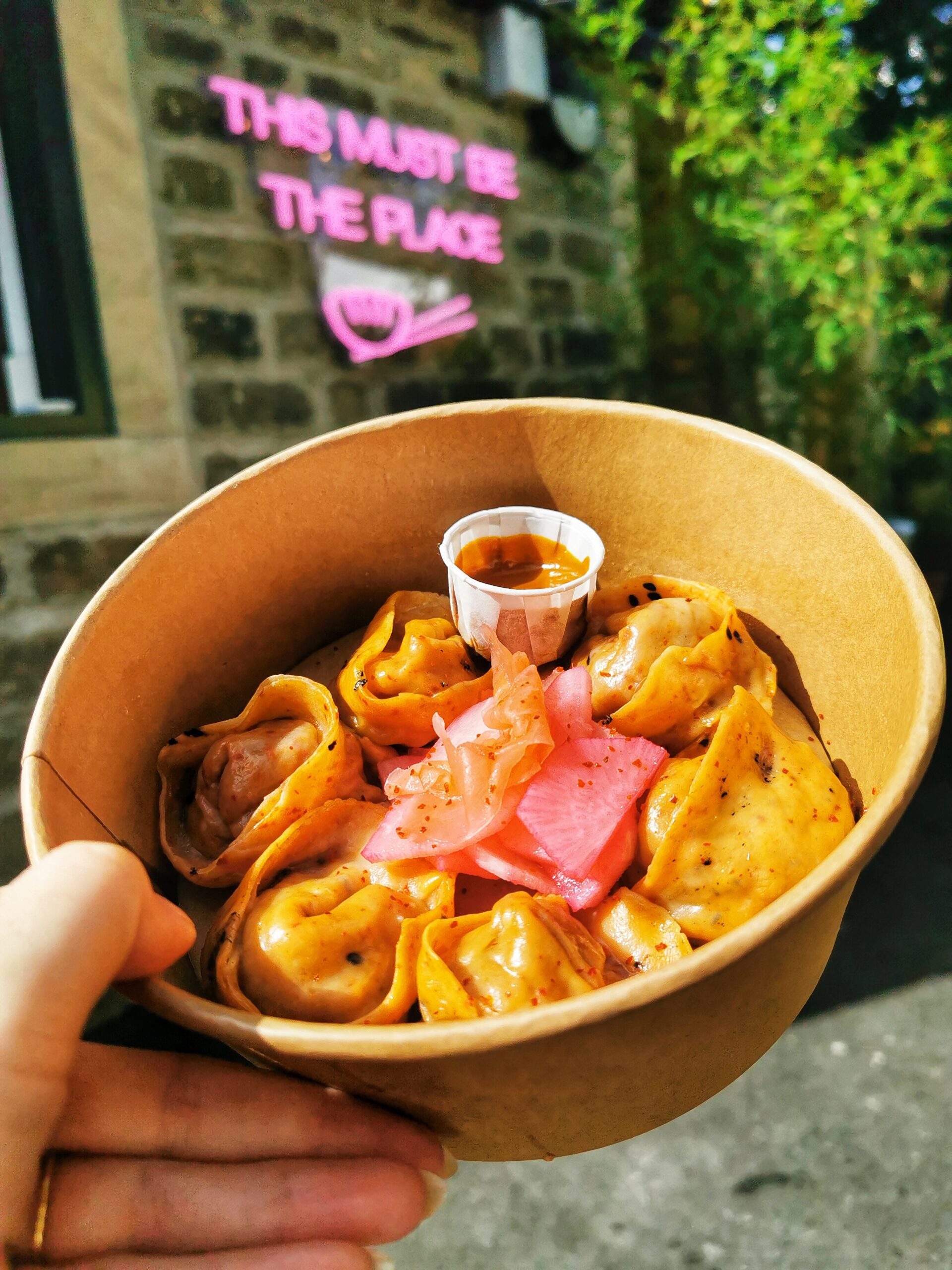 Mountains of dumplings, loaded fries, wonton skins, puffed tofu and bao steadily make their way over to our sunny corner of the courtyard (the entire restaurant is currently al fresco).
Big bully flavours like kimchi, pickled ginger, and crispy shallot are all balanced with impressive precision, for a Sunday lunch experience that will make you forget all about your Yorkshire puddings and gravy.
The stars of the show are the mushroom, kimchi and peanut dumplings, neatly folded into soft wheat wrappers and topped with hibiscus pickles.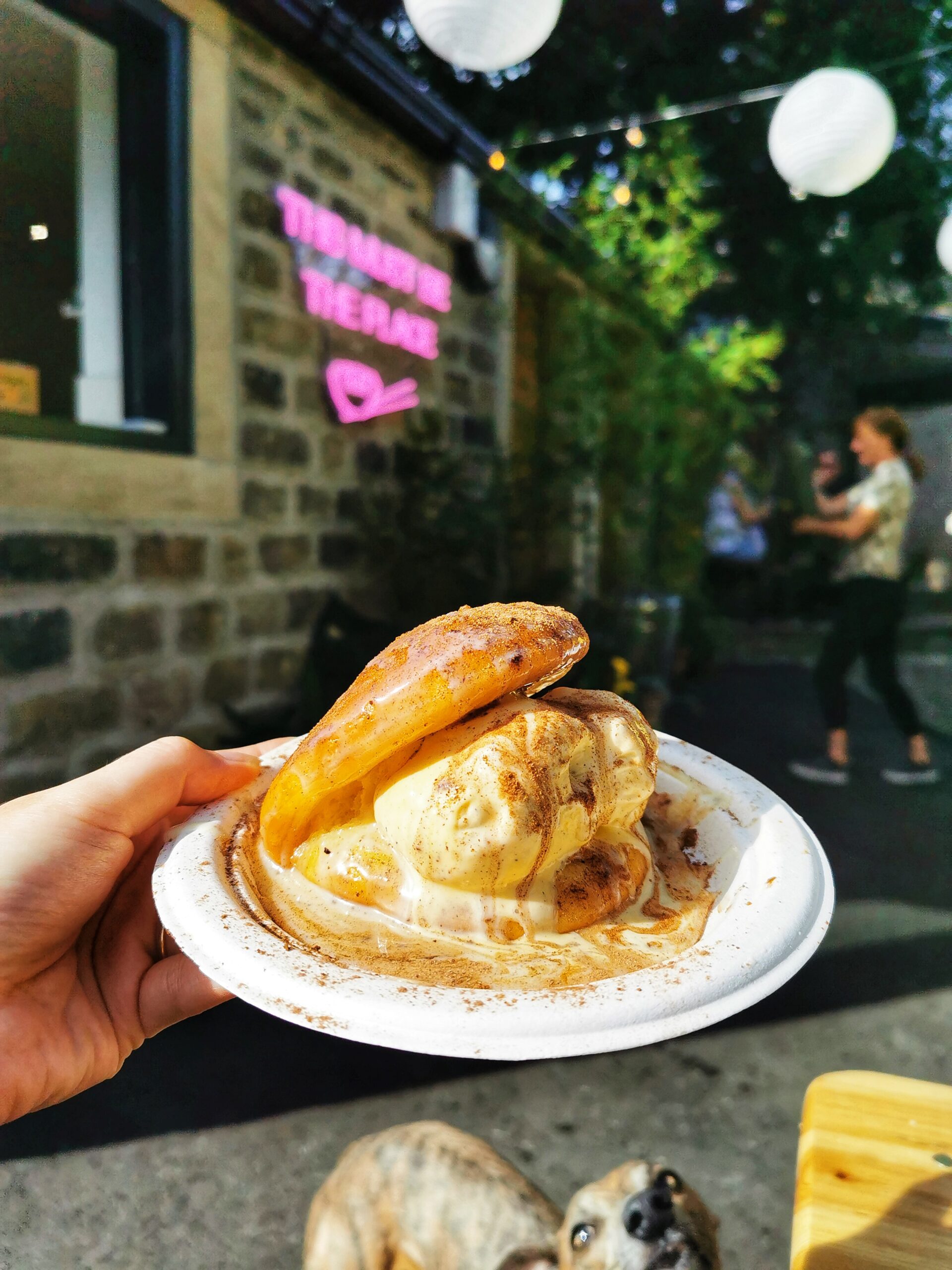 A mound of bright yellow Xôi Xéo (Vietnamese sticky rice) come on top of a banana leaf (a nice touch) scattered with peanuts and shallots.
We go right ahead and dump a side of Chinese puffed tofu on there too, all sticky with hoisin and chilli.
Then there are the loaded fries – seemingly a compulsory item on British-pan-Asian menus these days (not that I'm complaining) – which groan under the weight of their rich, sweet and spicy peanut sauce.
Read more
For dessert, there's currently one option only, but it's a good one – a deep-fried bao wrapped around condensed milk ice cream. You will end up with melted ice cream down your chin and forearms, and you won't even care.
As for drinks, Oi Dumplings is currently BYO – which means a trip to the Co-Op around the corner for a nice chilled bottle of £7 prosecco will see you right.
If you, like us, are clinging onto the last dregs of summer with the very tips of your fingers, we might have stumbled upon the greatest day out the north of England has to offer.
This one's well worth a trip across the border. Trust us.
Featured image: The Manc Group