Eats
MasterChef star's Brazilian-Mexican street food takes over Northern Quarter sports bar
Brazil, Mexico and Italy are three of the biggest football and foodie nations on the planet, so it only makes sense to put them together.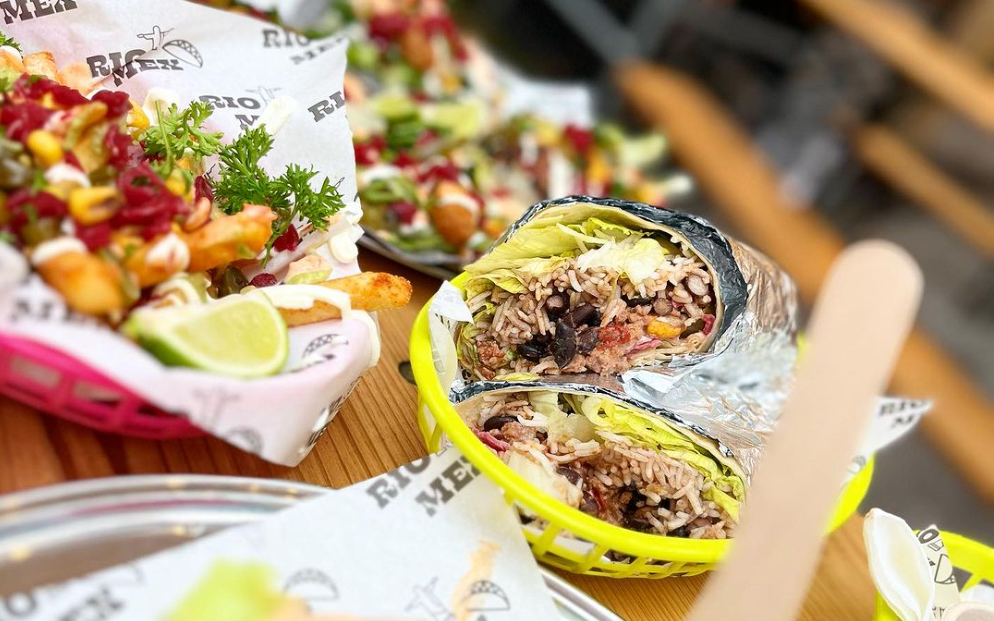 Kicking off a new season in the Northern Quarter, Rio-Mex has teamed up with Calcio! to deliver a South American fusion rivalling a Copa Libertadores classic. This Mexican-Brazilian crossover is as tasty as Chicarito getting on the end of an Anderson cross in the last days of Fergie's United.
Calcio was already a footy fan's idea of heaven, with screens on almost every wall and quality food coming out of the kitchen, but throw in some extra samba flair and things just get even better.
Born from the culinary brain of MasterChef and Great British Menu star, Caroline Martins, the Le Cordon Bleu graduate is now pulling the strings in the back of house and elevating cult classic street food with her fine dining expertise.
Inspired by her upbringing in Barretos, Brazil, before going on to discover her obvious talent in the kitchen in Texas and London, Rio-Mex landed on Manchester's doorstep earlier this year at Hatch and on Deliveroo before now finding its new home on Dale Street.
Making the switch from the previous scran providers, What's Your Beef — who are now located over at Central Bay's Kargo MKT in Salford Quays (where Rio-Mex is also a fan favourite) — Calcio has managed to sort an early transfer before the January window has even opened and they're sure to prove themselves a popular signing.
Let's set the scene: It's Saturday afternoon, your team is cruising to victory late in the game and a few pints in you're feeling a bit peckish. Place the order. The full-time whistle blows and a platter of loaded nachos, their signature burrito, chilli con carne tacos and doce de leite-filled churros rock up to the table. Unparalleled matchday vibes. Oh, and obviously another pint.
If you've only got room for a snack though, Rio-Mex's salgadinhos are a traditional savoury nibble to keep you going until full time. You'll find them on just about any corner in Rio De Janeiro, these fried croquettes packed with flavourful meat, veg and cheese are covered in breadcrumbs and deep fried.
We'll say that again: Brazilian-style seasoned meats, veg, gooey cheese and just pure goodness covered in carbs and then deep-fried. Need we say more?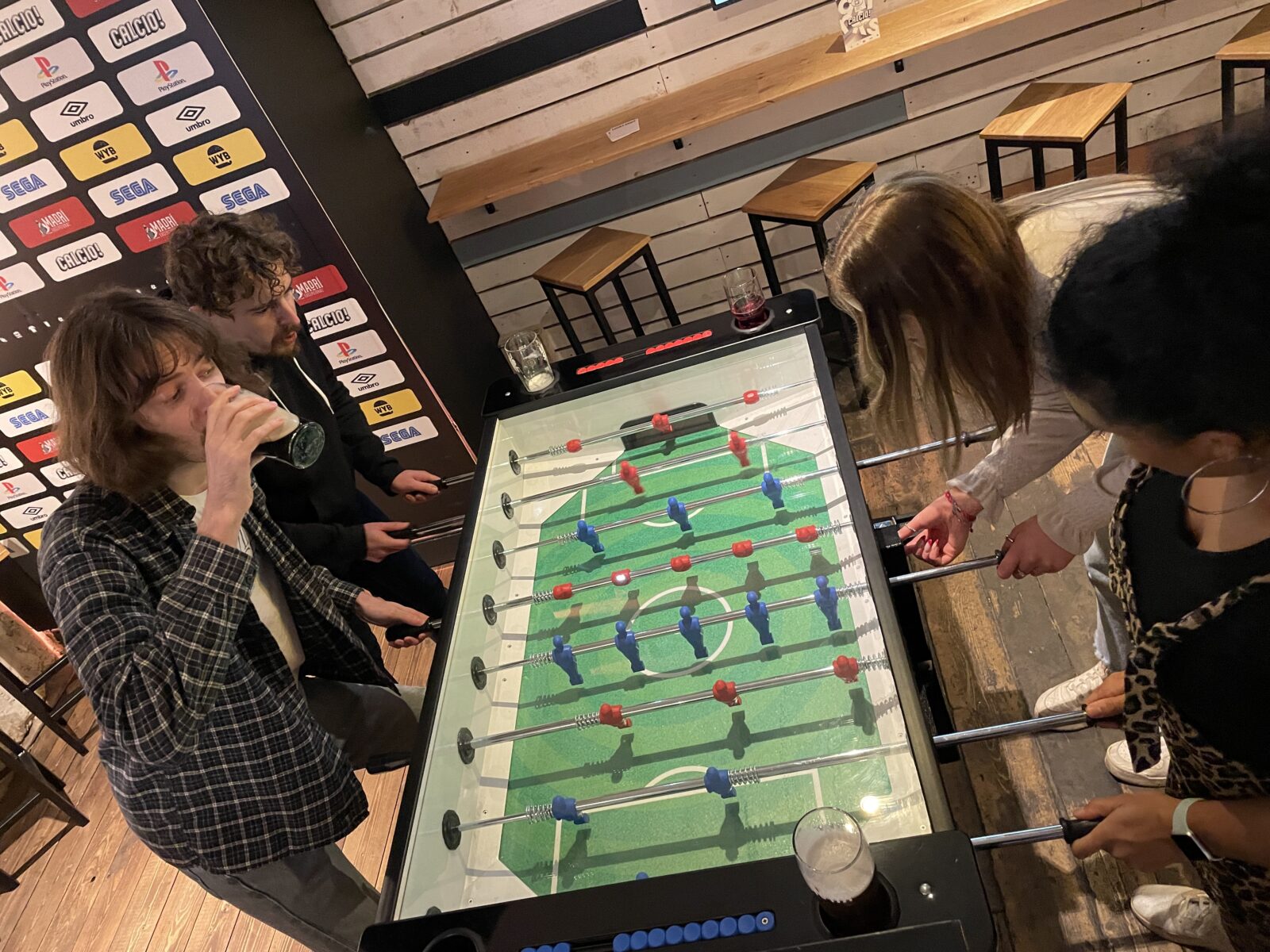 Read more:
And it doesn't stop there either. If gaming is more up your street, you can battle it out on their retro games consoles and table football. Super Nintendo, Sega Megadrive, PS2 — they've got the lot. All you need to do is grab those mates whose parents let them win growing up and smoke them on Wii Sports.
Continuing the Italia '90 theme, the shot selection is something straight off out of FIFA's 'Classic XI'. Keeping things classy on the touchline is 'The Mancini' (Limoncello); ever dependable in midfield is 'The Keane' (Baby Guinness) and if you're looking to add that finishing touch, 'The Chicharito' (Tequila Silver/Gold) has you covered — and this is just a small taste of the Rio-Mex cocktail selection at Calcio.
So whether it's a fresh and authentic taco, a trusty old burrito, rustic Rio street bites, or just some proper good booze to make even the dryest of 0-0's feel like a five-goal thriller, we highly recommend taking your tastebuds on a Brazilian-infused Tex-Mex trip with at Calcio!
We love this place and have spent a lot of time there since they opened last year — so much so that we invited down Andy Milne, a.k.a. the 'World Cup Guy' along for a pint.
For all the latest news, events and goings on in Greater Manchester, subscribe to The Manc newsletter HERE.
Featured Images — The Manc Group/Rio-Mex (via Instagram)