Eats
Cop yourself some free chicken — Yard and Coop's Wing Wednesdays are BACK
For you freshers new to Manchester, consider this a public service announcement.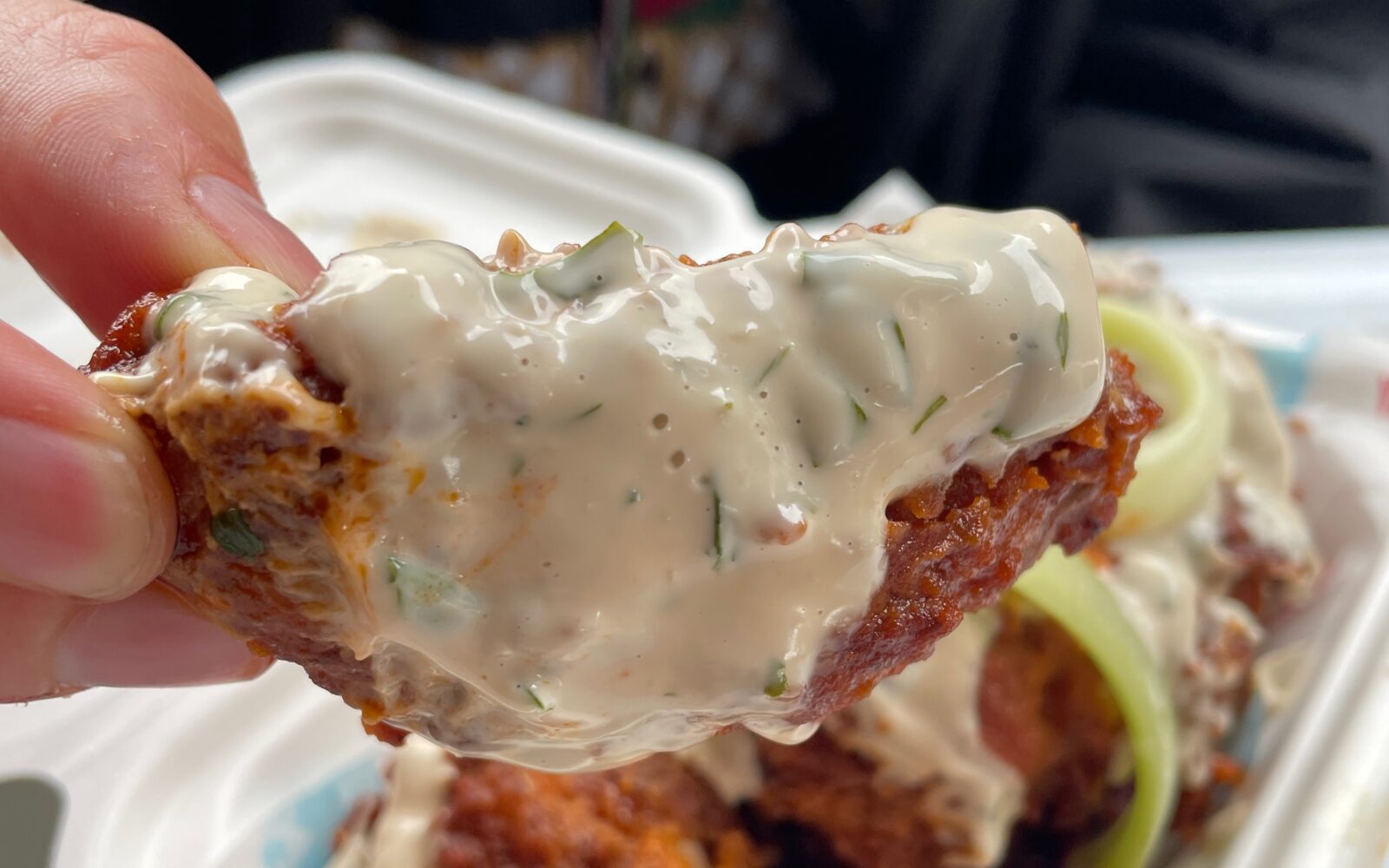 It's that time of year again: Wing Wednesdays are back at Yard and Coop and we're about to spend a rather ridiculous amount of our midweeks here.
We're sure plenty of you are more than familiar with this Northern Quarter institution but for those of you who might be new to Manchester — yes, freshers, we're talking about you — Yard and Coop's isn't just one of the best chicken spots you'll find anywhere in town, they also happen to great deals all year.
As well as their famous 'Eat for a Tenner' menu where you can get a main and a drink for, well, a tenner, and the kids' menu where they can enjoy their tea and a dessert for a fiver or even totally FREE at certain times of year, the Manc favourite also does a hugely popular promotion called Wing Wednesdays.
Pretty much exactly what it says on the tin, the jist of it is that for as long as the offer goes on, you can rock up every Wednesday and grab yourself free wings with every main, meaning that you turn every meal you sit down for into more of a feast.
To enjoy the deal, all you need to do is present a student card upon ordering or one of the restaurant's 'Yard Cards' which are available to everyone and help you get the best offers and discounts all year round, such as free wings like these.
And don't worry, you don't have to pay for it or anything — it's also absolutely free and you can download it on your phone HERE.
The best part of all is that you aren't just limited to Y&C's usual flavours: their ever-inventive team of chefs are always cooking up specials in the kitchen and you can try a brand new flavour every week. For instance, have you ever tried a salted toffee popcorn wing? No, you haven't, but you're about to.
You best believe we're gonna scranning several plates of these.
Read more:
With the cost of living crisis affecting us all, it's good to see places like these still doing their best to help Mancs and the likes of students moving into 0161 enjoy eating out without breaking the bank.
Look forward to bumping elbows with you next Wednesday.
Yard and Coop is by no means the only place you can get some seriously good value-for-money wings in the city centre either.
For all the latest news, events and goings on in Greater Manchester, subscribe to The Manc newsletter HERE.
Featured Image — Yard & Coop (via Instagram)/The Manc Group