Eats
Hawksmoor team up with Burgerism and Pollen Bakery for new smash burger special
Mouth-watering stuff.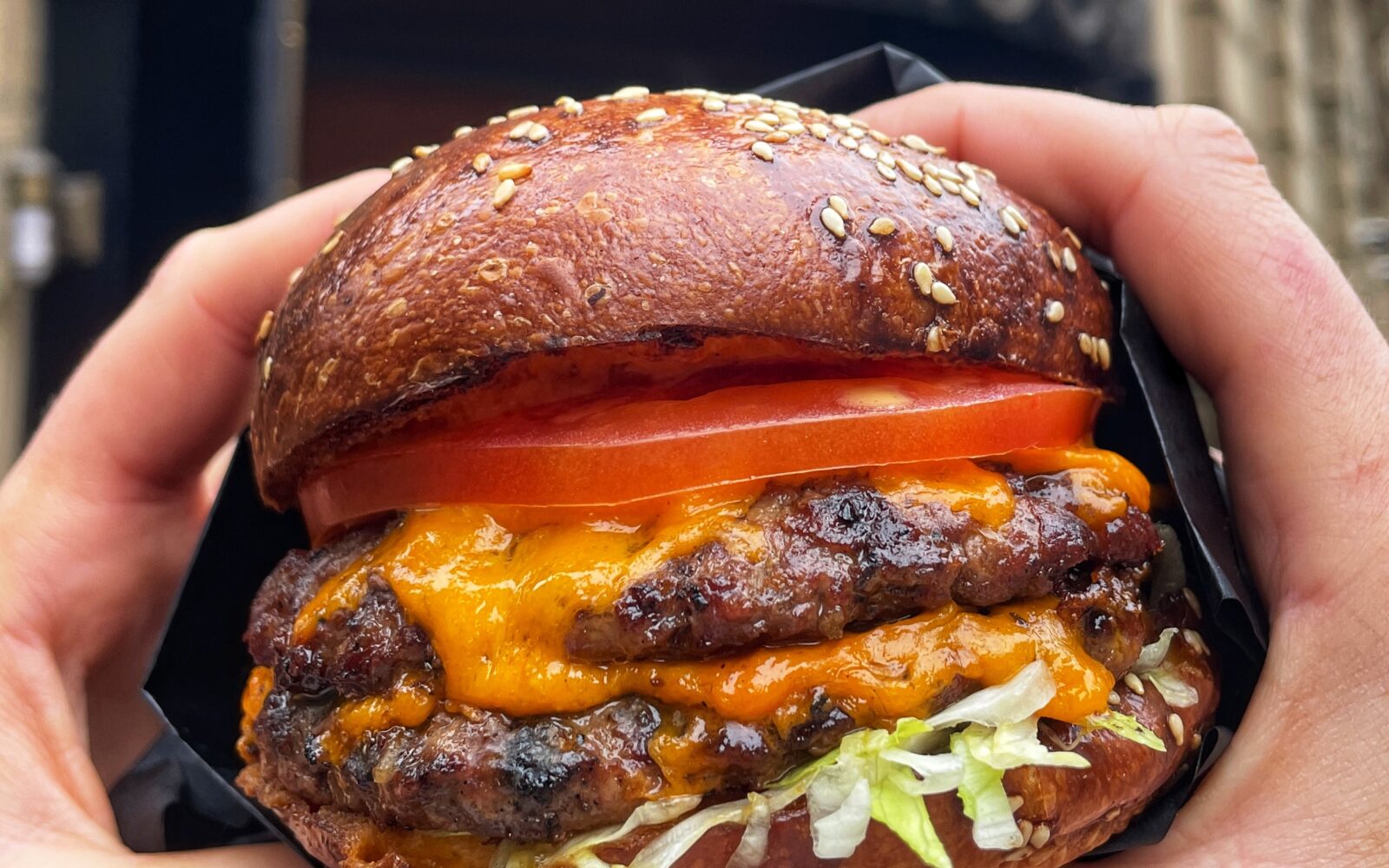 Two of the best spots in Manchester, Hawksmoor and Burgerism, have come together to create a brand new smash patty special sandwiched between two perfect Pollen Bakery bakery buns for one of the best burgers you'll find anywhere in Greater Manchester.
Trust us, we've tried it and it did not disappoint.
Having officially dropped on Monday, 9 October, the Hawksmoor x Burgerism 'Smashed Patty Special' is one of the hottest new culinary collaborations anywhere in the region, with the two brands combining their respective talents and award-winning expertise on red meat for this limited-time-only burger.
You have a week to eat this thing and we seriously recommend you do.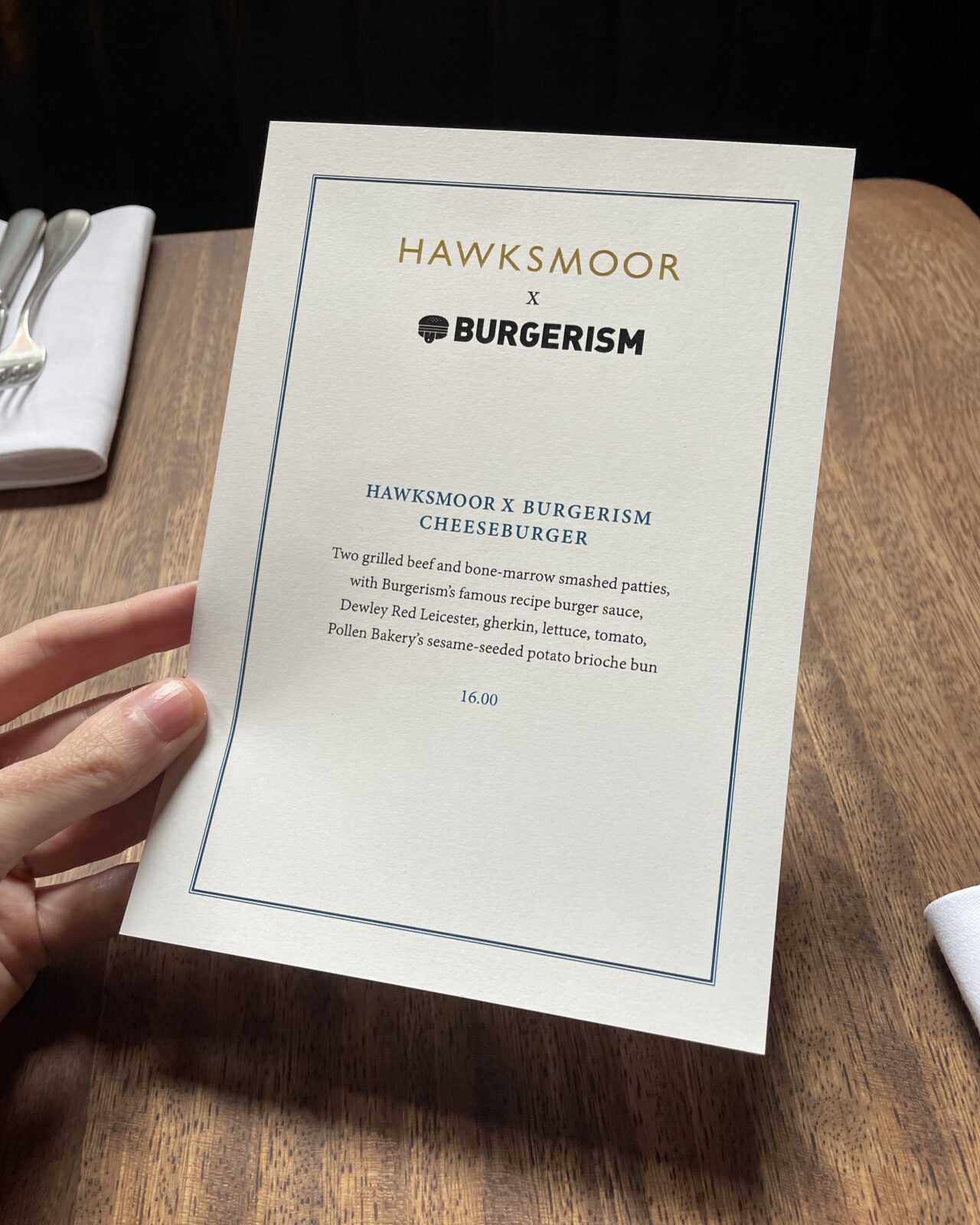 Being served up from the Hawksmoor site in Deansgate, renowned for its luxurious setting on the corner of Spinningfields, the restaurant already showcases the very best dry-aged beef, sustainable seafood and seasonal farm produce from the UK. And things only get better when there's a burger involved.
As for Salford-based spot, Burgerism — which now boasts five different locations across the UK and serves over 10,000 hungry fans per week with their classic meal being the most-ordered dish in Manchester on Deliveroo — their involvement is as simple: make a delicious but no-nonsense burger.
And that's exactly what they did.
Keeping it real (as they always do), the duo have managed to create an uncomplicated, straight-down-the-middle smashed burger that still feels like ultimate indulgence where every bite is packed with flavour. It costs £16 and they've made sure you taste every penny's worth.
The special is comprised of two grilled beef and bone-marrow smashed patties, cooked over charcoal in traditional Hawksmoor fashion; Dewley red Leicester, Burgerism's famous recipe burger sauce, gherkins, lettuce, tomato and a Pollen Bakery sesame-seeded brioche bun to top it off. Phwoar.
Read more:
It's always hard to sum these things up in just a few lines but the first two things that came out of our mouths after taking a couple of bites were, "It's basically the best of Burgerism in 4K" and "like a luxury Big Mac on steroids". The bun itself was cloud-level fluffy too — an added bonus.
If you knew the extent of our love for all three of these things, you'd understand the level of praise we're dishing out here.
Available exclusively until Sunday, 15 October only from the Hawksmoor bar area, you can book in to eat the Hawksmoor x Burgerism x Pollen 'Smashed Patty Special' HERE, or you can always try for a walk-in if you're feeling lucky.
There's another burger that's been on our minds lately too and it's also a limited-edition affair, so you best not mess about:
For all the latest news, events and goings on in Greater Manchester, subscribe to The Manc newsletter HERE.
Featured Image — The Manc Group