Eats
Mughli – the crown jewel restaurant on Manchester's curry mile
A thali as old as time.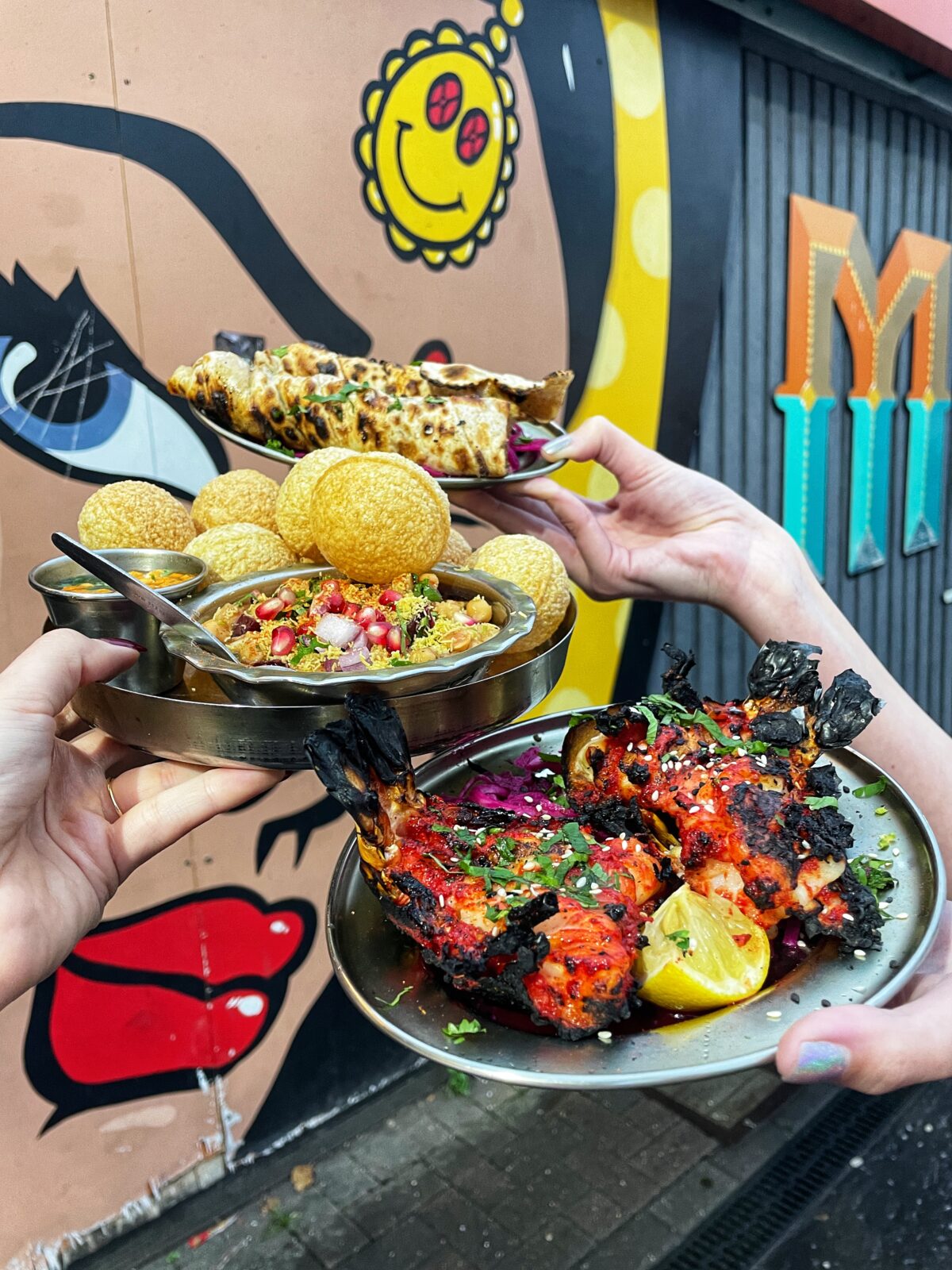 When Mughli opened in 1991, the Curry Mile was filled with exactly that – curry.
This lively strip of Rusholme has changed a lot since then, diversified, and is now more of a Kebab Mile than a length of road with row after row of restaurants serving Indian, Pakistani, Bangladeshi and Sri Lankan food.
But still smiling out on the strip after all these years (literally – it's got a giant mural of a softly smiling woman out front) is Mughli, run by the same family since it opened more than three decades ago.
It's older than, probably, a lot of The Manc readers – and there aren't all that many restaurants in Manchester that can still claim that.
In a time where hospitality closures are peppering the news like sesame seeds on an everything bagel, Mughli is still going as strong as ever.
From 5pm on the nose it's busy. Groups of pals, dates, families, and a steady stream of Deliveroo drivers traipse in and out through the waft of incense in the doorway.
It's an old(ish) restaurant that keeps up with the times though – there's a QR code for the Wi-Fi, a One Direction joke buried in the one-way system, a collaboration with a local craft brewery, along with all the secret recipes passed down and honed through the generations.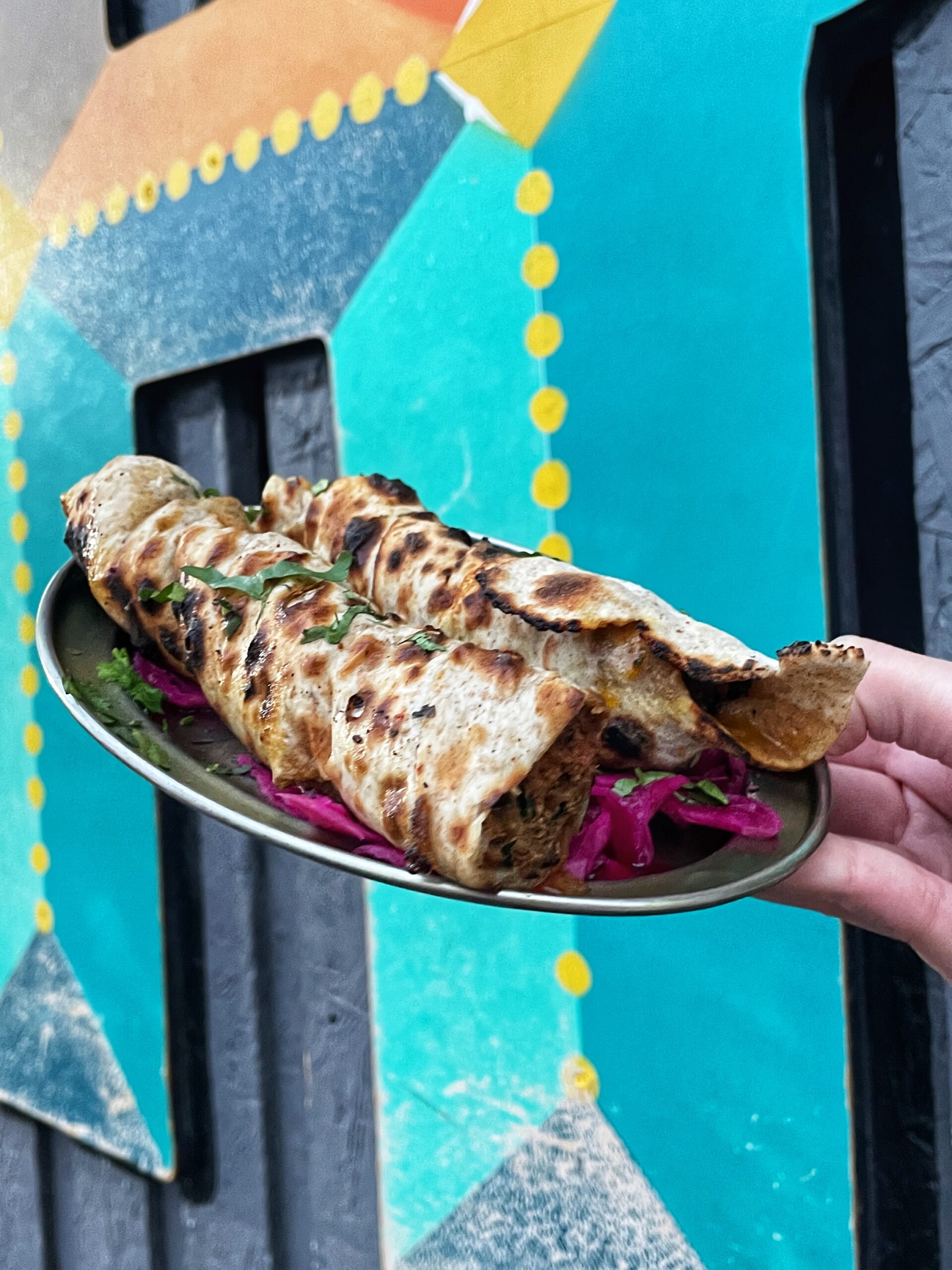 This cosy spot is famed for its charcoal pit, where cuts of meat including charred lamb chops and chicken tikka are flamed to perfection, as well as its 'unapologetically unauthentic' curries.
One of those curries that they don't even try to pretend is the real deal is their korma.
It's not the sort of wimpy, almost dessert-like korma a lot of us are used to (though, if you like your curries to have a bit of fire behind them, this is not the one to order).
Mughli's korma is packed with flavour even with its lack of spice, a bright yellow sauce swimming around… onion bhajis? Some may call it controversial and unconventional but we call it bloody genius.
If you ask Mancs where the best butter chicken in the city is, a lot of fingers will point up Wilmslow Road in Mughli's direction.
Flake-apart chicken is dropped into a thick curry sauce so rich it's chasing down Elon Musk on the Forbes list.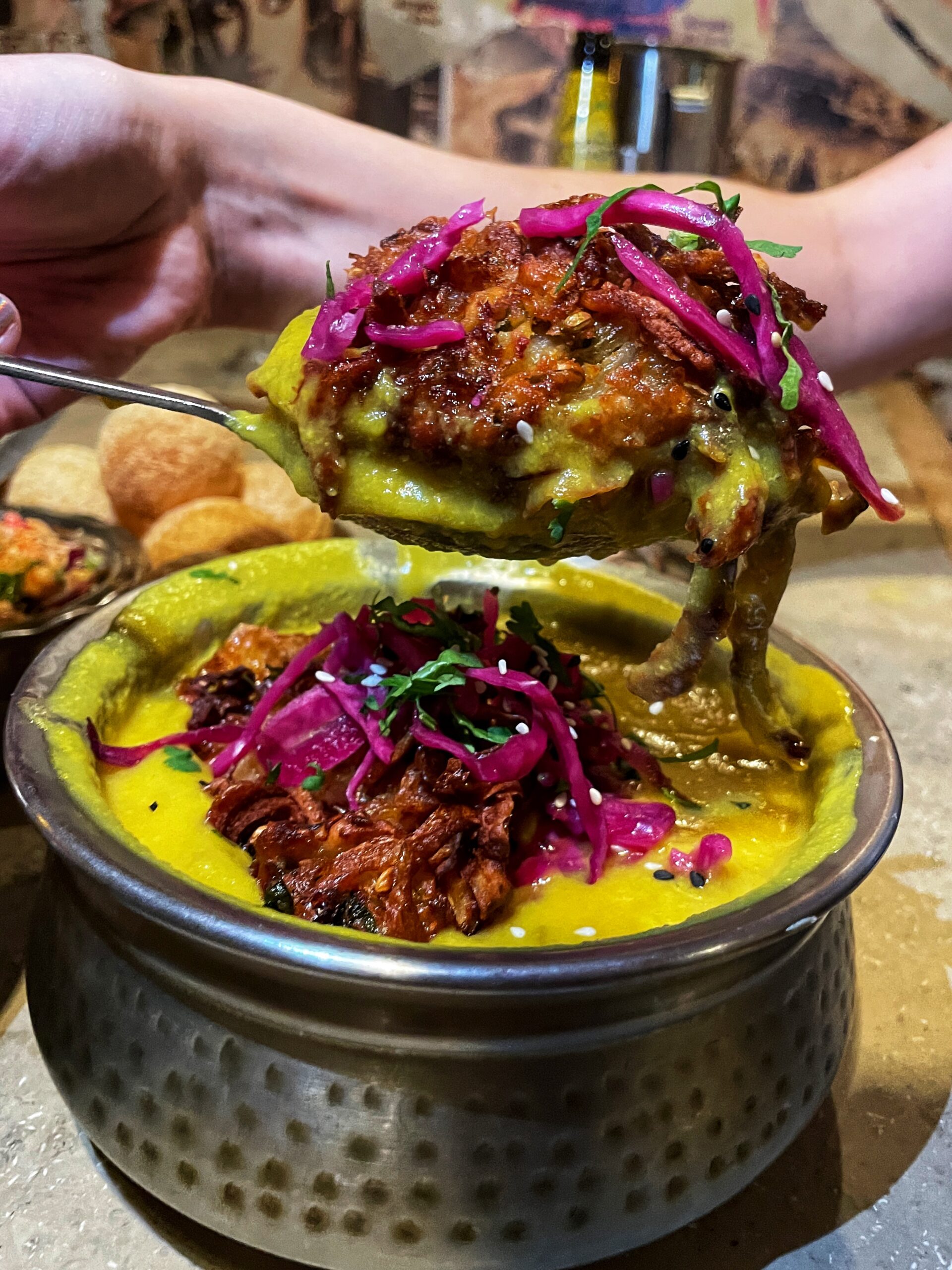 One of the stars of their show is the Leopard Roll, where a lamb seekh kebab is coated in a tangy chutney, then rolled up in a roti blanket, finished off on the grill so its crust turns into a black and beige patchwork.
Gol Gappay is another theatrical little dish. A mountain of puffed-up puri balls arrives beside a pot of chickpea chaat, studded with pomegranate seeds. You crack open the top of the hollow puri, pile in your chaat, finish with a drizzle of tamarind water, then attempt to fit the whole thing in your mouth at once.
And then the must-order – gigantic scorpion prawns. They're so big and beefy I'd be worried about bumping into them in a dark alleyway.
These bright red grilled prawns, their edges charred black, are caked in Mughli's signature tandoori masala, a drizzle of garlic oil, and a squeeze of lemon. I'm seeing stars. They're SO good.
There is a good reason Mughli is still pulling in the crowds on the Curry Mile after so many years. The proof is in the puri.
Read more
Featured image: The Manc Group