Eats
Local restaurants taking part in StreetSmart scheme to raise money for Greater Manchester's homeless community
You can help contribute to this important scheme by simply going to eat this winter.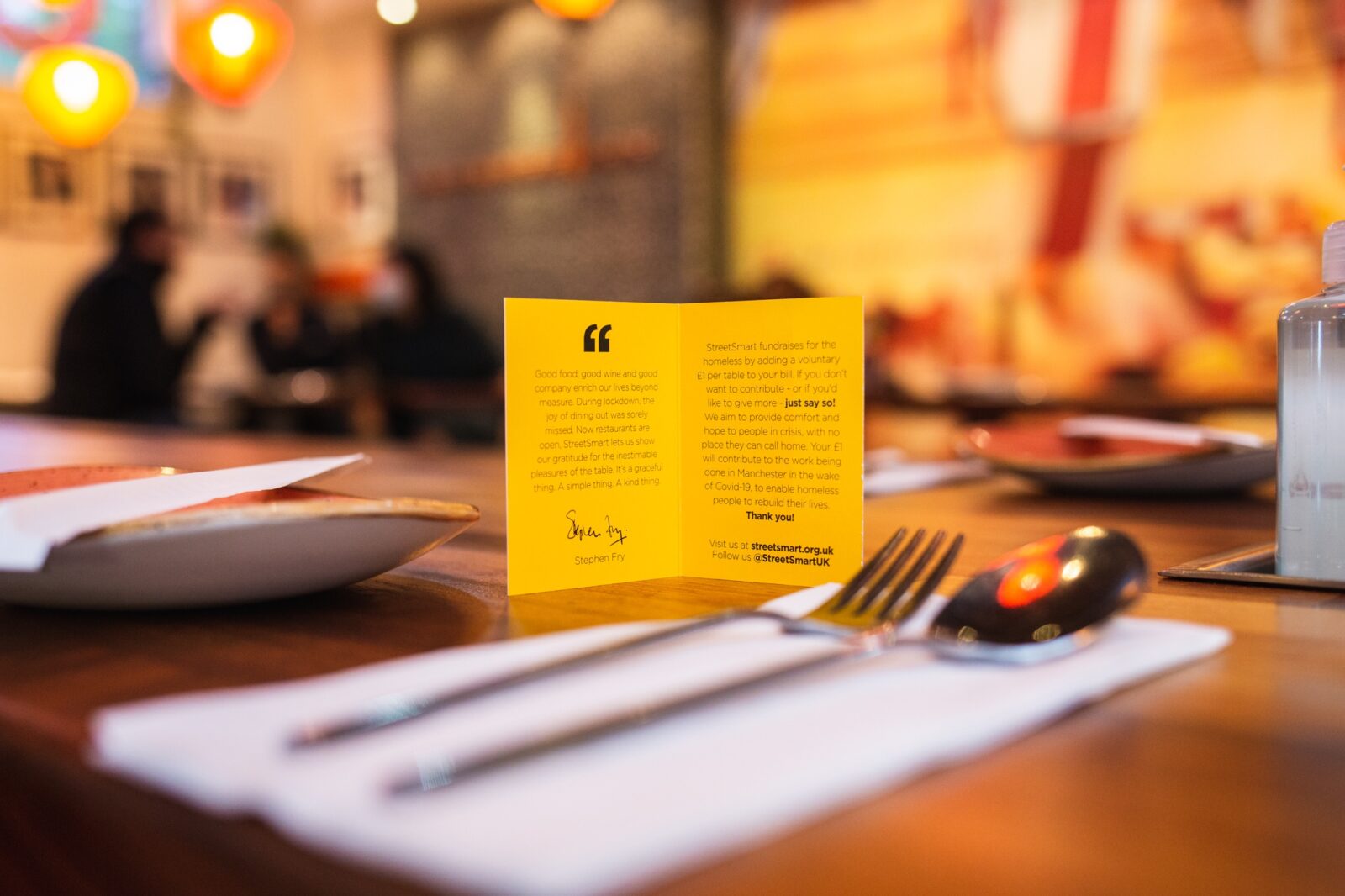 Many of our beloved local restaurants are once again gathering together to help raise money for Greater Manchester's homeless community this winter through the vital homeless relief scheme, StreetSmart.
While homelessness remains a pressing issue all year round, the prevailing social crisis always comes to the forefront as we approach the colder months and, as they have done every year for more than two decades, Manchester's hospitality industry is trying to do its bit to combat the problem.
Launching StreetSmart winter 2023 drive this month, an initiative which encourages restaurants in the area to generate funds for homeless people all across Greater Manchester, many of our beloved food spots in the city centre and beyond will be asking diners to get involved in the simplest way imaginable.
This year marking the 25th anniversary of the StreetSmart scheme in Manchester, a total of 16 different restaurants are taking part by simply adding £1 pound to every bill at the end of their meal, with all the money going directly to helping curb rough sleeping wherever possible.
A truly wonderful initiative we can all get behind, we're sure you'll agree and given it is now a long-standing tradition amongst the Manchester food scene, it's great to see more and more venues getting involved with this charitable drive.
In previous years, StreetSmart has seen an incredible £34,000 raised by Manchester restaurants and with so many pressures on homeless charities right now (with demand for beds and support having sadly soared over the last 12 months) the StreetSmart team are keen to make this a record-breaking year.
The funds raised each go straight towards the critical work of organisations local to the region, including Centrepoint Manchester, a youth homelessness charity, and The Booth Centre, a community centre for rough sleepers located over in Cheetham Hill.
All of these homegrown charities and initiatives aim to provide a bed and personal support for anyone who is sleeping on the streets or at imminent risk of homelessness. By simply adding a pound to your bill, you could provide someone with a bed for the night and contribute to making a huge difference overall.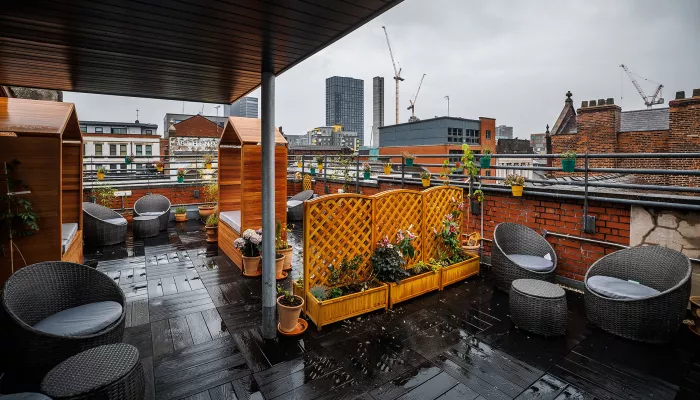 More importantly, though, the charities also focus on helping individuals break the cycle, regain their dignity and rebuild their lives via positive action, as well as providing crisis and emergency shelter and food during the current cost of living crisis.
With the national scheme sponsored by LandAid for 2023 — a national organisation which invests over £2 million in projects to end youth homelessness every year —they are hoping to have more restaurants sign up than ever; here is the full list of those taking part in Greater Manchester so far:
mana – Ancoats
Hawksmoor – Deansgate
Tampopo – Albert Square
Tampopo – Corn Exchange
Banyan – Corn Exchange
Banyan – Spinningfields
Manahatta – Deansgate
BOX – Deansgate
Bottega by San Carlo at Selfridges -Exchange Square
20 Stories – Spinningfields
Street Urchin – Ancoats
HOME Bar and Kitchen – First Street
The Lead Station – Chorlton
Tariff and Dale – Northern Quarter
Stretford Canteen – Stretford
Thankfully, there's plenty of time to get involved before the end of the year either as a customer or a business, as restaurants that want to join and potentially transform lives can do so by getting in touch with [email protected] or [email protected].
StreetSmart has raised over £10 million since its foundation back in 1998 and more than 50 different homelessness charities now benefit each year, with funds supporting services such as beds, housing, mental health advice and employment support. The importance of their work cannot be overstated.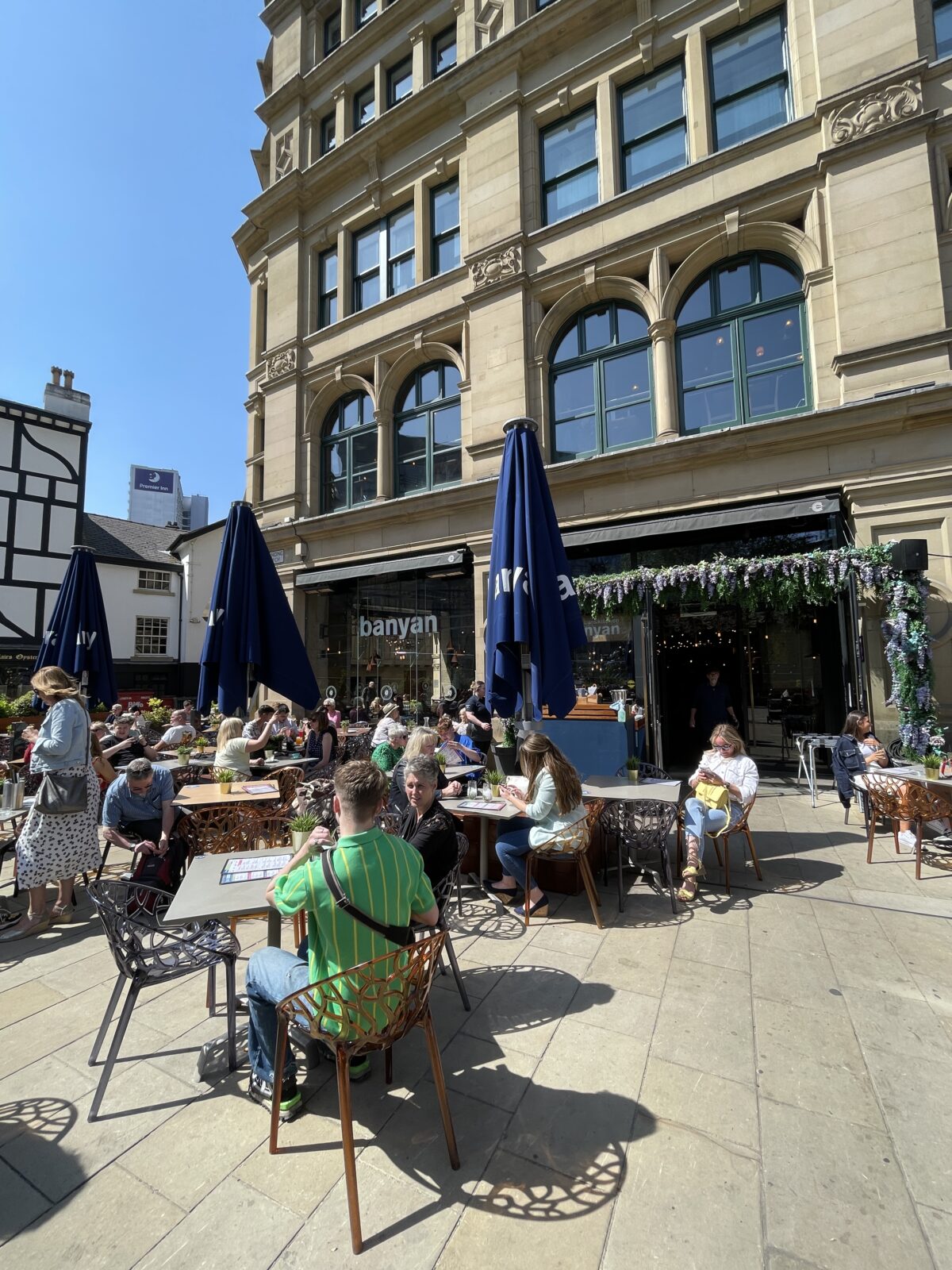 Read more:
Speaking on the 2023 scheme, StreetSmart's Director Glenn Pougnet said: "We are so grateful to the local restaurants who have come together to make a difference this year and we know that the generosity of Greater Mancunians will play a huge part too.
"Sadly, it is always the poorest in society who are most deeply affected by challenges like the cost of living crisis… Our mission to eradicate homelessness from the streets remains firmly at the heart of what we do at StreetSmart, and we'd love to welcome even more restaurants to the scheme this Christmas. Please get in touch!"
As for local hospitality, Michelin-Starred Ancoats restaurant mana's Chef Patron, Simon Martin, said: "The team at mana are keen to work with StreetSmart again this winter. We're proud of our quiet corner of Manchester, but it does not shelter us from the reality of homelessness. We feel a responsibility to promote such a meaningful cause, knowing that real action is being taken to improve lives."
Well said. Now get out there, grab something to eat and leave not only with a full belly but with the sense that you've helped do your bit. This isn't a Tesco advert but every little bit really does help. That's why we're proud to see people all around the city trying to tackle this issue year in, year out.
For all the latest news, events and goings on in Greater Manchester, subscribe to The Manc newsletter HERE.
Featured Image — StreetSmart/Helen Davies (via Flickr)